Business
'Journey of a thousand miles' of cinnamon export startup Vinasamex: Helping Tay ethnic farmers
Ms. Nguyen Thi Huyen – CEO of Vinasamex.
Vietnam Cinnamon Anise Production and Export Joint Stock Company (Vinasamex) was established in 2012, by husband and wife Nguyen Thi Huyen and Mr. Nguyen Que Anh. Currently, Ms. Nguyen Thi Huyen is taking the position of CEO and Mr. Nguyen Que Anh is the President of the business – a common position structure when couples start a business.
"Before establishing Vinasamex, I used to work in a company related to two spices, cinnamon anise. During a visit to the anise forest in the northern mountainous region, I was very impressed with the green scenery and the faint smell in the air from thousands of anise – cinnamon trees here.
At that time, I went around and asked about farmers. Farmers here said: more than 50 hectares of anise forest is being cultivated by ethnic minorities, 90% of which are Tay and Nung people, 95% of which are women. But they don't know what the specific product is for and where it can be sold.
They only know that people bring to China to sell and they are often pressured by Chinese traders. When they cannot sell goods, they will not have money to cover living expenses and cannot send their children to school.
After coming back, I'm kind of haunted by the above story. Obviously people here are sitting on a 'golden mountain', but because they don't have the right mindset and way of doing things, they are still poor. After a few years of pondering, but still can't 'get out' from the desire to do something for Vietnamese farmers, help ethnic people to consume the premium agricultural products they make; so Vinasamex was born", CEO of Vinasamex shared in his presentation at the Blue Venture Award 2022.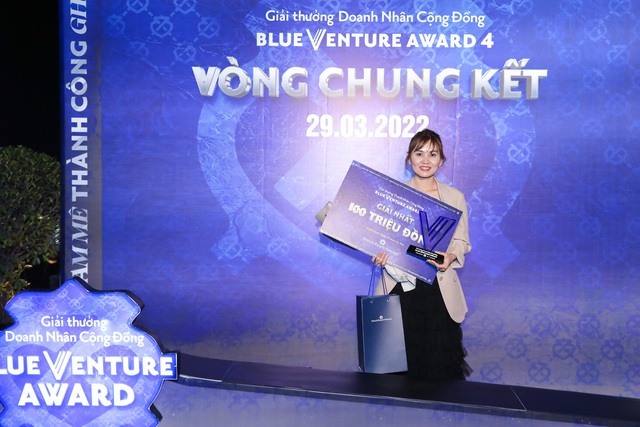 Vinasamex has just been crowned the champion of the Social Entrepreneur contest – Blue Venture Award 2020.
Therefore, in the past 10 years, Vinasamex's goal revolves around only two issues: raising the level of Vietnamese anise as well as the life of Tay – Nung cinnamon farmers. These two goals are closely related, because only when the quality of Vietnamese anise is upgraded will they have a competitive advantage in the world market, and the products produced by farmers will be sold at a reasonable price and for a long time. Their lives are improving year by year.
And up to this point, Vinasamex has had certain achievements and partly achieved the above two goals.
IMPROVING THE QUALITY OF VIETNAM CINONES TO COMPETE GLOBAL ROOM
Starting a business is always hard work and requires a lot of patience – starting a business in the highlands is even more so.
Realizing that it cannot depend on the Chinese or Indian market and must create competition with different values, Vinasamex has many plans to affirm the brand names of cinnamon and Vietnamese anise on the spice map. world.
Accordingly, they were determined to go organic from the beginning – a brave decision at a time 10 years ago, when organic was still a vague concept. As a result, in 2016, Vinasamex obtained international certification from the four most high-end markets, namely the US, Europe, Japan and Korea.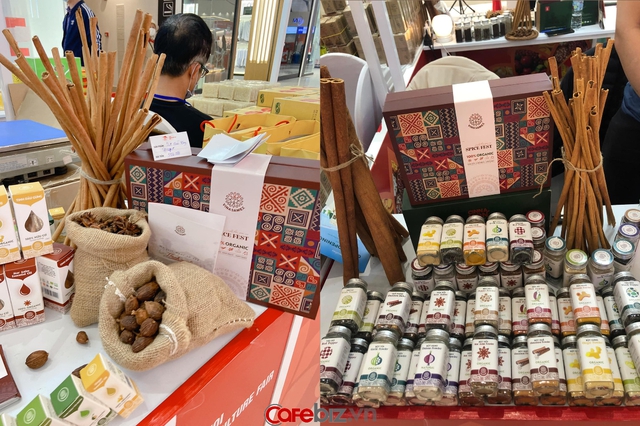 "From the very beginning, our strategy has been to compete with customers around the world on quality, not on price. Therefore, Vinasamex has tried to get quality certificates in leading markets, along with certificates of standardization of factories, and certificates of corporate social responsibility. for society, environment, climate and people. This is the big difference of Vinasamex compared to other competitors.
Besides, we dare to be confident with our profession and the experience that we have studied very deeply", Ms. Nguyen Thi Huyen affirmed.
In addition, if in the past, the enterprise only exported raw products, now the enterprise has invested in researching and researching many other types of products such as powder, essential oil, etc. under the Vinasamex brand name to diversify products.
Vinasamex products are being sold on many famous domestic and foreign e-commerce channels such as Lazada, Amazon, Alibaba, Tiki, Shopee. Drinks – domestic and foreign pharmaceuticals and cosmetics.
"With, the target group of customers is B2B – our main markets are Europe, America, Japan and Korea, accounting for 90% of revenue; As for the B2C group, Vinasamex is currently distributing on fanpage, e-commerce channels, organic food stores and some supermarkets, accounting for 10% of revenue.", CEO Vinasamex specifically stated.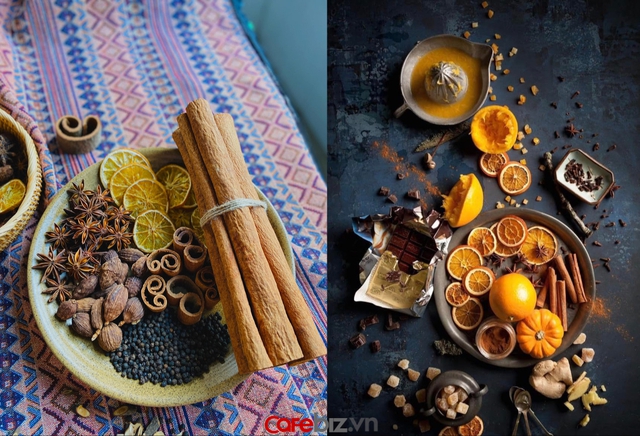 The marketing method that Vinasamex has been implementing is participating in many international fairs, meeting directly with customers to introduce its products, investing in market research, building brand development strategies…
Therefore, in the past 2 years, although the market was heavily affected by the Covid pandemic, Vinasamex's revenue still grew. Their revenue in 2020 is 151 billion and in 2021 is 275 billion.
Currently, Vinasamex's factory has also created 300 job opportunities for local people. In the near future, Vinasamex will expand factories in Lao Cai and Lang Son to produce intensive products from cinnamon and anise.
ENHANCED THE LIFE OF Ethnic Minority Farmers
According to this female leader, during the 10 years with Vinasamex, what she feels most proud of is having fulfilled two of her big dreams.
First, Vinasamex has helped ethnic minorities change their lives, specifically supporting 15,000 farming households in Lao Cai, Yen Bai, and Lang Son provinces to change their perception and change their lives. living. Secondly, Vinasamex has impact projects on gender equality, providing knowledge to help 1,225 women better understand gender equality, improve women's role, make them more independent and confident in life…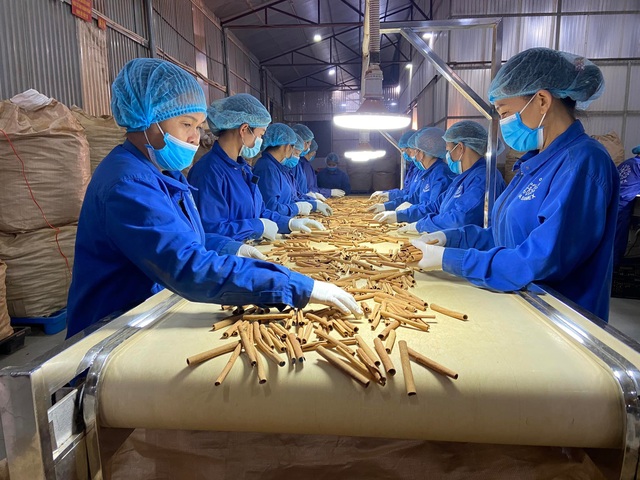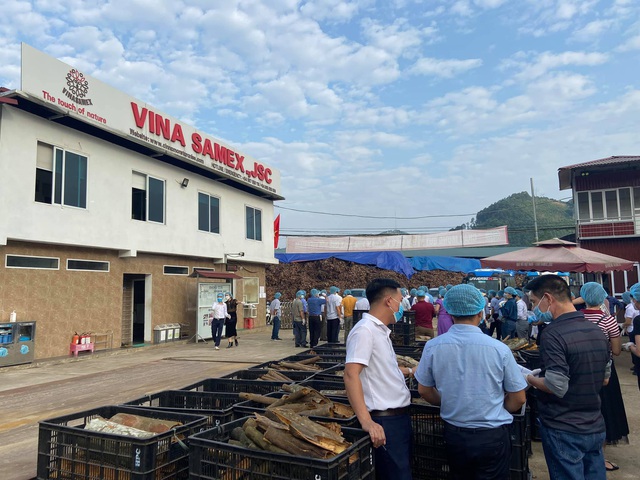 "In 2015 the income of a Tay – Nung household in our growing area was only 7 million, but by 2021, the income of a household has increased to 150 million", Nguyen Thi Huyen said proudly.
According to a share from a farmer, since the appearance of businesses like Vinasamex, the price of star anise here has increased rapidly and sustainably.
For example: In 2000, farmers only sold 1,700 VND/kg of cinnamon bark; then the price of cinnamon inched up to 4,000, 5,000, 6,000 VND/kg… In 2021, the average price of fresh cinnamon bark is 25,000 VND/kg, the price of unpeeled dried cinnamon bark is 60,000 VND/kg. shelling is 100,000 VND/kg; price of cinnamon leaves 1,800-2,000 VND/kg; cinnamon essential oil from 550,000 to 600,000 VND/kg.
Besides, Vinasamex also regularly has sessions to share with farmers the quality standards of agricultural products of the world.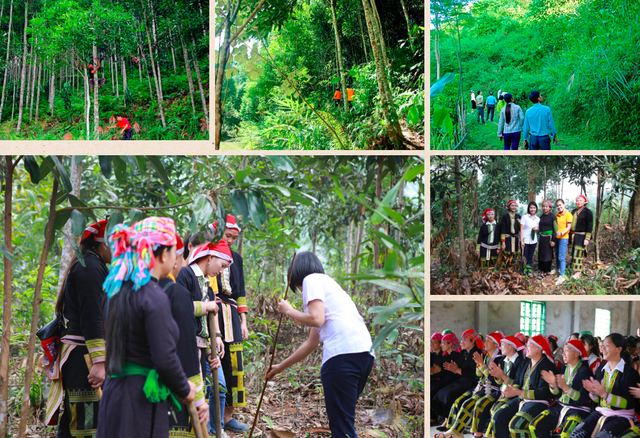 Vinasamex's growing area.
Vinasamex has actively organized training sessions – discussed with farmers about not using chemicals on raw material areas, in order to ensure environmental issues and combat climate change. At the same time, this enterprise also orients farmers to use organic products in the factory and separates waste to improve environmental responsibility and social responsibility.
Accordingly, Vinasamex not only helps people here have more money to buy meat and fish and send their children to school, but also makes their living environment better and cleaner.
Entrepreneur Nguyen Thi Huyen also hopes that what Vinasamex is doing in Lao Cai, Yen Bai or Lang Son will be an inspiration for other businesses – provinces to have more motivation to switch crops to increase income for people. farmers. Recently, Vinasamex had the opportunity to advise Quang Tri province to develop cinnamon growing areas in Cam Lo.
Vinasamex's goals in the next 5 years: maintain and replicate the organic production model, consolidate the leading position in the export cinnamon industry, elevate Vietnam's anise industry in the world market further and gradually take the leading position in the industry. spice industry in Vietnam. Vinasamex is expected to IPO in 2026.
https://cafebiz.vn/hanh-trinh-van-dam-cua-startup-xuat-khau-que-vinasamex-giup-cac-nong-ho-dan-toc-tay-nung-tang-thu-nhap- 7-trieu-nam-2015-len-150-trieu-nam-2021-20220331154555565.chn
By Business and Marketing
You are reading the article
'Journey of a thousand miles' of cinnamon export startup Vinasamex: Helping Tay ethnic farmers

at
Blogtuan.info
– Source:
cafebiz.vn
– Read the original article
here