Kinh doanh
New market of more than half a billion people waiting for businesses to explore
Trade exchange between Vietnam and the member countries of the Francophonie International Organization has grown steadily and recorded a peak of 26.7 billion USD in 2019. This is forecasted to be a new economic development center. of the world.
The export of some agricultural products to the Chinese market faces difficulties due to the "zero Covid" policy, which makes Dang Quoc Quan – owner of an agricultural product processing enterprise in Dong Nai – turning a new direction, seeking new markets. alternative field.
He said, African market and the Francophone block, which previously faced obstacles of geographical distance, now many rice exporters are interested. This is a large market, exploiting enterprises will be able to expand production and export, avoid depending on a few traditional markets, reduce risks when those markets have changes in import policies.
On the other hand, the Francophone market in Africa is somewhat "easier" than the United States, Europe, and Japan for commodities.
General Director of Loc Troi Group – Mr. Nguyen Duy Thuan – cited, this enterprise produces over 18 million tons of rice a year, more than half of its output is exported to Africa and the Philippines.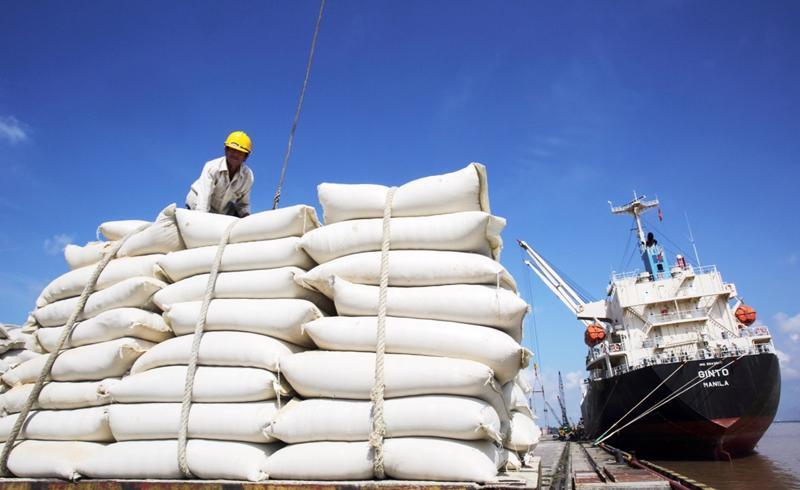 1/5 of Vietnam's rice is exported to Francophone countries in Africa
Vice President of the Vietnam Confederation of Commerce and Industry (VCCI) – Mr. Vo Tan Thanh informed that French-speaking African countries are a large market area with 32 countries and a total population of more than 570 million people. This is forecasted to be one of the new economic development centers of the world. Business opportunities for Vietnamese enterprises are huge.
In the period 2017-2019, trade exchange between Vietnam and member countries of the Organization of Francophonie International (OIF) had a stable growth, recording the highest level of 26.7 billion USD in 2019.
Vietnam's main exports to these countries are: rice, mobile phones and components, computers, electronic products and components, motorcycles and motorcycle spare parts… Notably, turnover rice export of Vietnam has increased gradually in recent years and reached US$589.4 million in 2019, accounting for 14.9% of the market share of imported rice of Francophone countries in Africa and accounting for 21% of the total rice export turnover of the country. Vietnam to the world.
Ms. Louise Mushikiwabo – Secretary General of OIF – said that the Francophone economic community accounts for 16% of world GDP; nearly 14% of the world's mineral and energy reserves and 20% of global merchandise trade.
Vietnam can provide OIF enterprises with business and investment opportunities in areas of great potential and interest such as: production and processing of agricultural products – food; recycled energy; digital supplies and services.
The OIF market provides many important input materials for Vietnam's domestic industries, including: raw cashew, cotton, copper, wood and wood products.
For example, Ivory Coast produces the largest amount of raw cashew nuts in the world with about 2 million tons of raw cashews per year, exports to Vietnam have accounted for 80% and this number continues to increase year by year.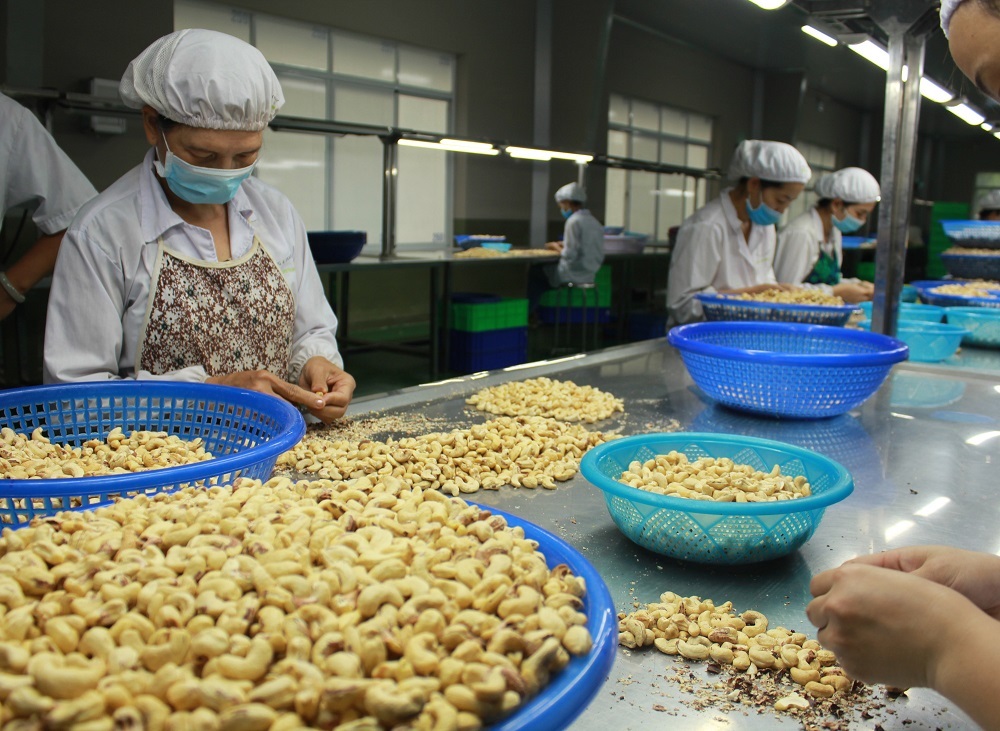 Vietnam is the world's largest cashew processing and exporting factory
Mr. Ismaël Ndjewa Ndomba – Executive Secretary of the African Robusta and Madagascar Coffee Authority (ACRAM) – said that the obstacle for the coffee sector in countries is the lack of quality inputs and technology. ACRAM's coffee yield is lower than that of Vietnam and is very keen to attract Vietnamese investors to coffee production in Africa. Vietnamese enterprises possess technology, so they can transfer, train and support coffee producers and growers.
However, in order to develop a two-way market between Vietnam and Francophone countries, Vietnamese enterprises must grasp the methods of market access; product demand; payment methods and experience in avoiding risks in business cooperation between enterprises of the two parties.
In addition, it is necessary to remove difficulties from countries setting up strict technical barriers. This is a challenge for Vietnam's exports, especially agricultural and aquatic products and processed foods. While, updating and warning of changes in regulations on commodity standards; control measures; Trade defense is not effective. This makes Vietnamese enterprises passive in response, easily falling into a situation of being sued or unable to export goods to your country.
Tran Chung
You are reading the article
New market of more than half a billion people waiting for businesses to explore

at
Blogtuan.info
– Source:
vietnamnet.vn
– Read the original article
here