Business
Poor men often like women with big breasts and vice versa
Whether men prefer women with large or small breasts is a question that is still controversial because it depends on many different factors. However, a study a few years ago showed that the answer depends on how much money men earn.
Specifically, psychologists Viren Swami and Martin Tovée conducted a study to see if being rich or poor was related to men's preference for female bust size.
They conducted two experiments, which tested whether men with less material possessions were more attracted to larger breasts than more affluent men.
In the first experiment, two psychologists explored the link between feelings of financial security and men's preference for breast size. They surveyed 266 men from three different regions. of Malaysia, with low, medium and high economic and social conditions.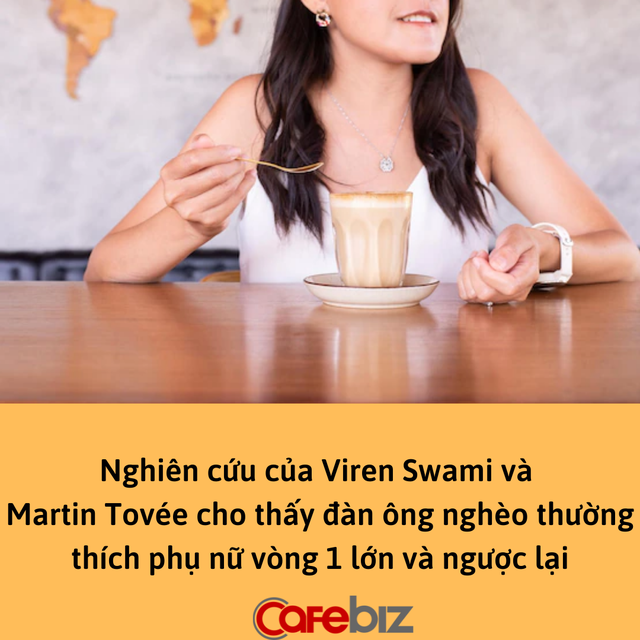 Each participant was shown female cartoon characters, each of which had a different breast size. The participants were then asked to rate who was the most attractive.
And as a result, men who like big breasts are mostly people with little money and vice versa. Not stopping there, the two psychologists continued with a second experiment. This is a test that reflects the evolutionary view of female breast size, in relation to the ability to bear children and raise a child.
This time, they surveyed 66 hungry male college students and 55 full-fledged college students to see how an effect of a full stomach. Specifically, participants will go to the canteen on campus from 6 to 7 pm.
And again, the results were that the 5 people that the hungry students rated as the most attractive had large breasts, while those who were full had the opposite choice.
This interesting study was published in the scientific journal Psychology Today and then attracted a lot of attention from netizens.
Before that, there was another equally interesting study. In 2011, Sheridan Simove – an alumnus of Oxford University, wrote a book that can be considered as unique with the content that many people are curious about: "What do men think besides sex?".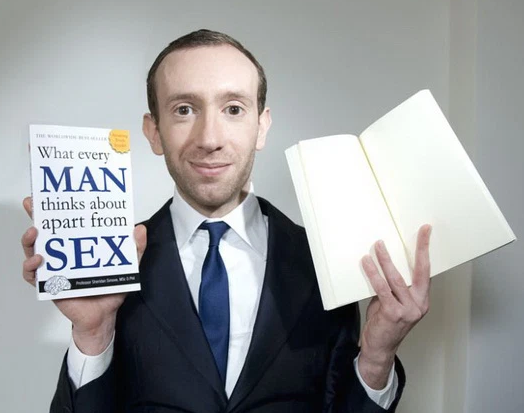 Sheridan Simove and the book consists of 200 blank pages (Photo: Internet).
Just a short time after its launch, "What Every Man Thinks About Apart From Sex" sold out on Amazon and became the best-selling product on the platform.
Author Simove said: "The book is the result of my 39 years of practical and serious research on this topic. I have spent a lot of time and effort to come up with the most useful product for users. reader.
Finally, after all these years of hard work, I got the result that men think about nothing but sex. That conclusion surprised me. I think the world needs to know about this important discovery. Not only that, I also want to keep the research results in book publications.
I was equally surprised when it became a bestseller on Amazon and was brought to class by thousands of British students every day to take notes. I am extremely proud to see my work surpass many other bestsellers. I work just as hard as those writers."
Source: Metro
https://cafebiz.vn/nghien-cuu-dan-ong-ngheo-thuong-thich-phu-nu-co-tam-hon-to-dep-va-nguoc-lai-20220404161625065.chn
By Business and Marketing
You are reading the article
Poor men often like women with big breasts and vice versa

at
Blogtuan.info
– Source:
cafebiz.vn
– Read the original article
here