Học Đường
Life Style
Studying online can also get 10 points in Chemistry for the National High School Exam
Hello teacher, I know that you have 10 years of experience in the field of education, training more than 1000 students with over 8.5 points in the natural course exam and more than 1500 students passing the top 1 universities, so when looking back at their actions, The program has passed, what are you deeply impressed with?
Since high school, I have had a passion for Chemistry, not only in books but also "recklessly" tinkering with experiments. Later, when I became a teacher, I was very happy and proud to accompany many generations of students, inspire and lead them on the path to conquering Chemistry. If I had to tell the most impressive story, it would be the moment when I received the score notification from the students, I personally realized that it was not only the result of their study efforts but also the evaluation. objective for his methods and methods of communication. For example, in the 2002 class, most of the students who attended me achieved high results, it can be said that "rain 10 points".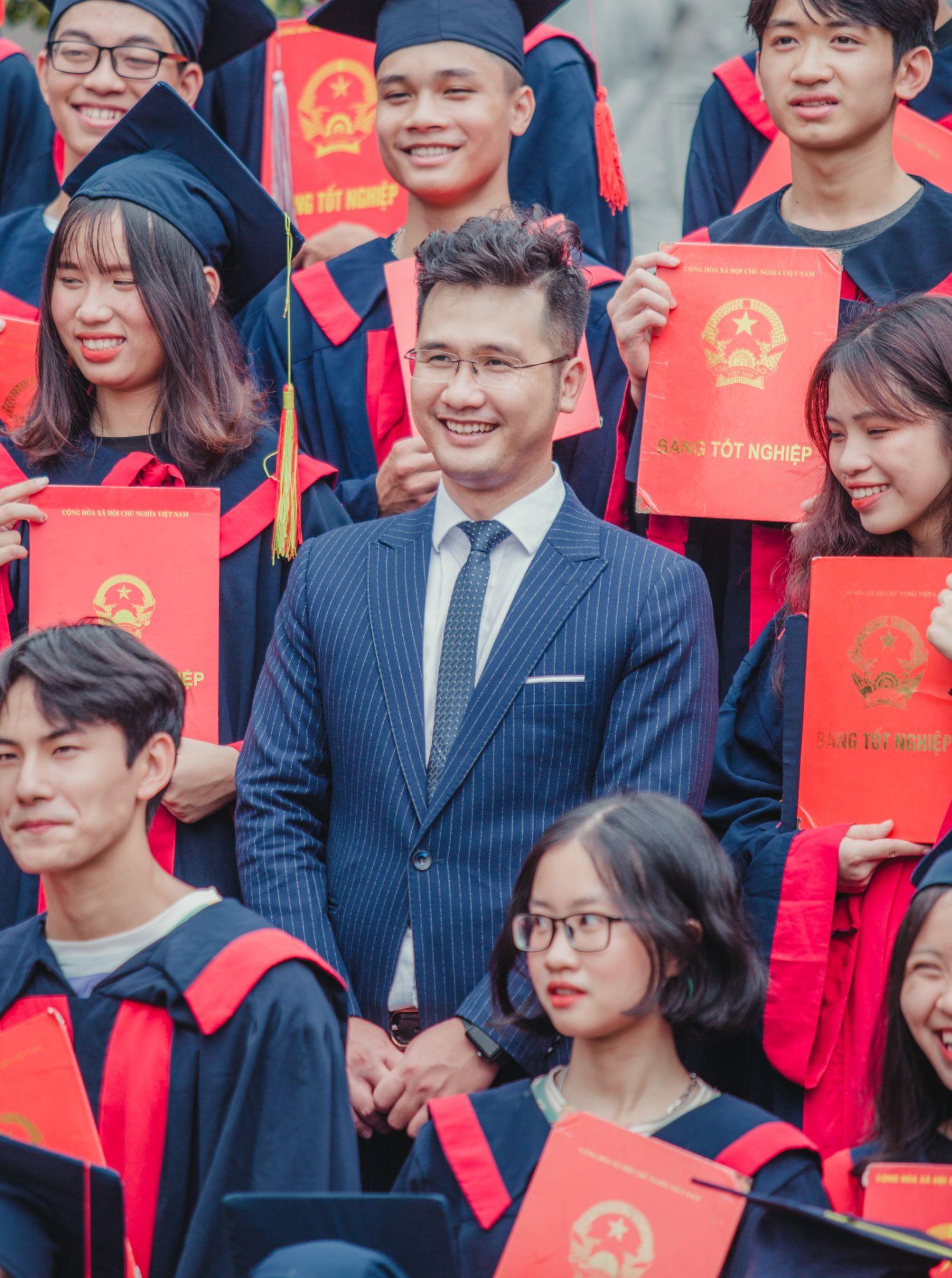 Teacher Duong Ha's portrait
Chemistry is one of the difficult and dry subjects for students, so do you have any secret to help them get excited and achieve high results?
For Chemistry, I often build it into topics, trying to create a humorous and close cover for difficult, academically rich topics. For example, the topic of fat, I named the post: "Fat and friends"; The topic on metal group is called "Types of metal that medium-sized women like"… Even to demonstrate the ability of gold to be laminated, I also brought gold leaf for the children to see with their own eyes and touch. hand in hand. Those things will help them be more curious, and enter the world of knowledge freely and voluntarily.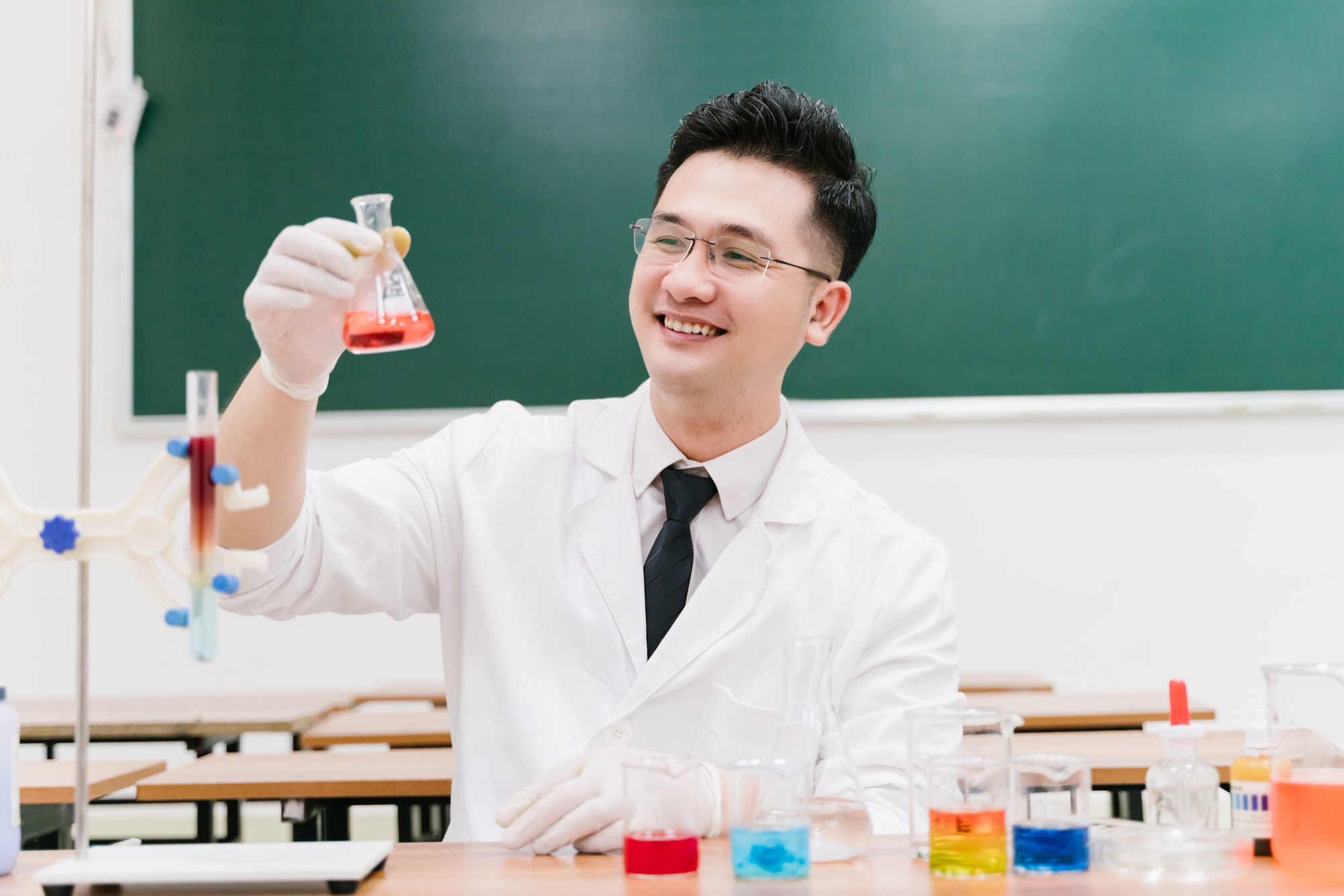 Teacher Duong Ha standing on the podium
Teaching Chemistry offline was difficult, now it's even more difficult to be online during the Covid-19 epidemic, how did you and your students overcome this period?
As everyone knows, transitioning education from offline to online is difficult. I pondered about this issue for a long time, then I realized that applying advanced science and technology such as AI intelligence in teaching is very necessary, we not only have Zoom, we have Google Meet, we We also have many other online platforms that help students take the initiative in choosing subjects, when to study, how long to study and study again if necessary. If this initiative is promoted, I believe that not only with Chemistry but also with other subjects, students will also achieve unexpected achievements.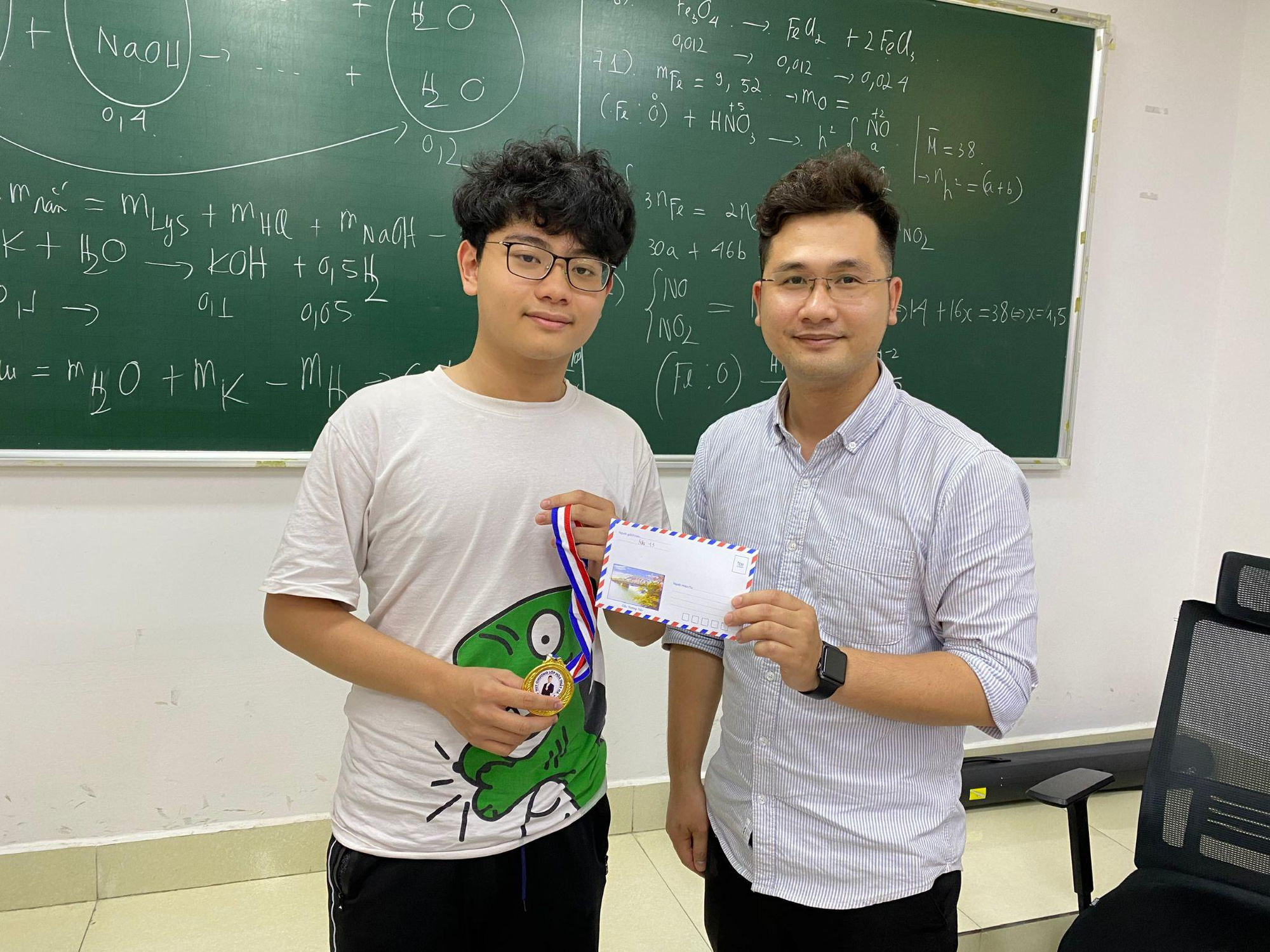 Teacher Duong Ha with online classes
As you have just shared, online learning platforms are the key to helping students make rapid progress, but among so many options, according to you, which platform should students choose to learn online as effectively as offline?
This is also another concern of mine, as a teacher I have the duty to lead the children in the most effective way. In my opinion, students need a foundation that is not only standard in knowledge but also diverse in topics, vividly illustrated, intelligent, creating a curious, comfortable and exciting psychology for each lesson. I tried a number of online teaching platforms and finally chose to stop at Kien Guru – which in my subjective assessment is advanced, modern, comprehensive and has a team of responsible professionals.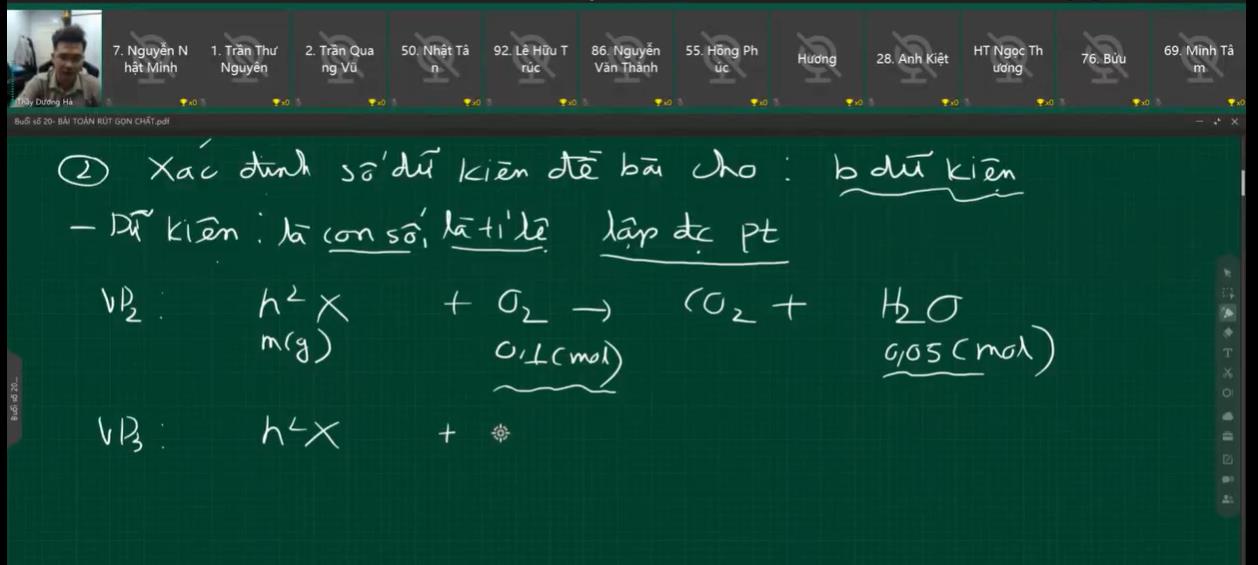 Teacher Duong Ha stands in front of the camera to record the lecture
Can you tell me more about Kien Guru as well as how you have "crossed the online barrier" to help students conquer Chemistry knowledge on this comprehensive platform?
Kien Guru and Kien Guru Live are two platforms in the same company, one side is an intelligent online learning application with advanced artificial intelligence to help students personalize the learning process, the other is a super online classroom interact with special support from technology. In particular, both are catching up with the trend of organizing exam preparation for the university's own exam – this is not common in other platforms. Collaborating with such a large and professional platform, we also have to prepare very carefully from rewriting lesson plans to changing teaching methods accordingly. In short, in order to learn online as effectively as offline, teachers and students themselves have to work hard to change their approach and find a platform that meets the requirements of the times.
Thank you for sharing the above, wish you and your students a successful entrance exam!
Refer to information about Teacher Ha's Chemistry class at Kien Guru Live: https://bit.ly/luyen-thi-hoa-dai-hoc-thayha.
https://kenh14.vn/hoc-online-cung-co-the-dat-duoc-10-diem-hoa-ki-thi-thptqg-thay-duong-ha-khang-dinh-20220404123451079.chn
You are reading the article
Studying online can also get 10 points in Chemistry for the National High School Exam

at
Blogtuan.info
– Source:
Kenh14.Vn
– Read the original article
here