Life Style
Xã Hội
The action of the shipper on the streets of Hanoi made passersby quickly take pictures and share
Heartwarming at the nice action of the shipper
In life, there are deeds and actions of many people that make us feel respect and grateful.
At the same time, there are also small and simple deeds but very sincere, leaving an impression that makes us believe that good people always exist and good things always exist around us.
On a day in Hanoi engulfed in the cold of a cold wave, people in warm clothes walk among the northeast winds at the end of the season, an image appears that makes everyone feel as if their hearts are warmed. .
The moment shared by the online community was posted by Mr. Tran Hoang Nam (30 years old, interior designer).
That was the moment a shipper volunteered to help a student when his car suddenly broke down and had to walk in the middle of the road at noon. The heartwarming action caught the eye of Mr. Hoang Nam.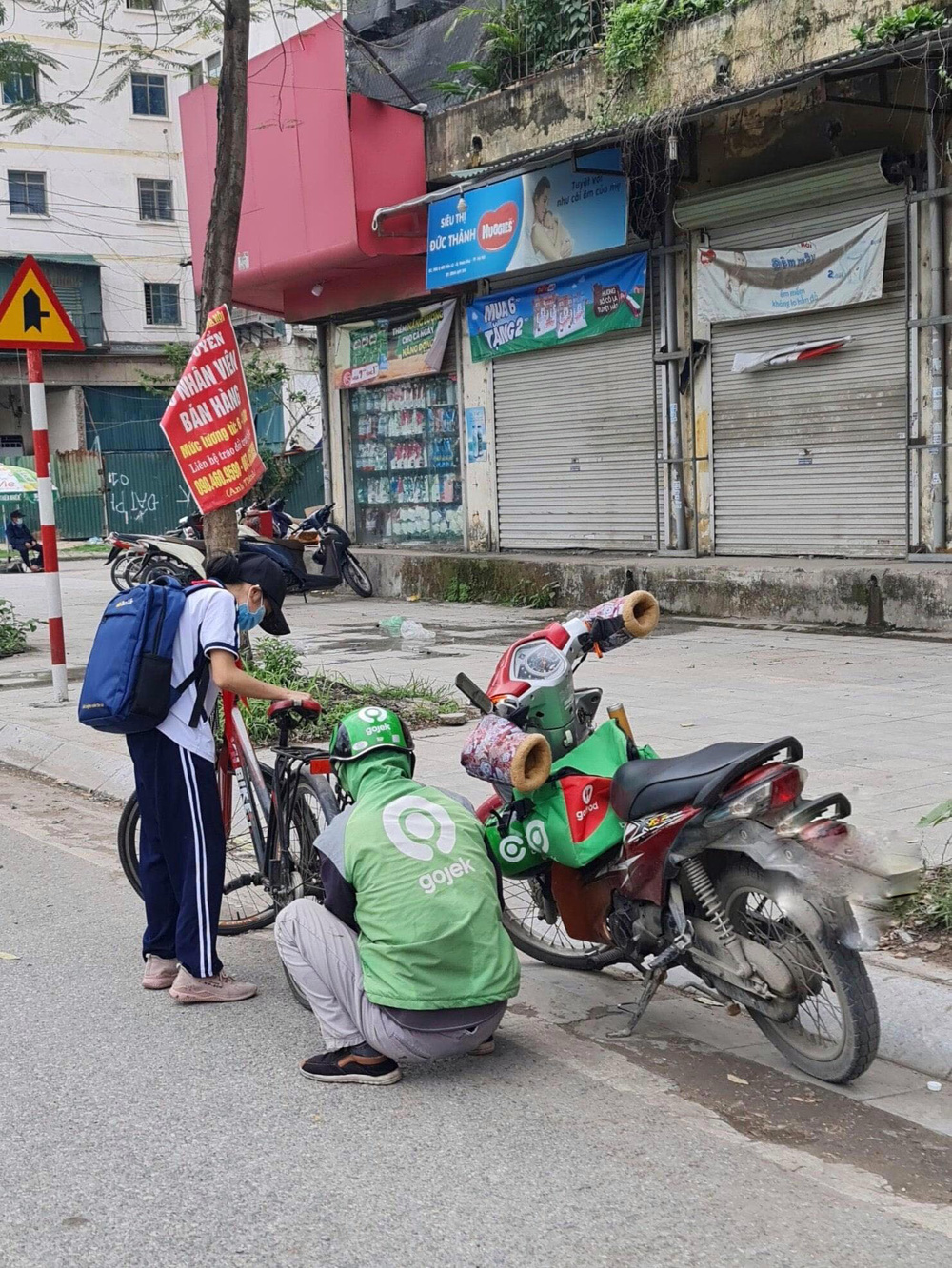 The action of the shipper received many compliments from the online community.
He recounted: "Around 12 noon on April 2, I was walking on the street when I came across this scene.
It's time to get out of work, maybe the schoolboy is coming home from school. I don't know when his car's chain fell off and he had to walk home.
Suddenly, a shipper ran by, even though she was in a hurry on her way to work, she did not hesitate to stop the car, ask the baby what was wrong with her car, and then sit down and fix it.
As everyone knows, the hand that does not fix the chain will get very dirty with oil, at that time there is no place to wash it on the street, but I see that this friend is not afraid, fixing the car very attentively and enthusiastically.
At that time, there were many people passing by on the road and in the end, this shipper was the one who decided to stop the car to help the baby.
This is probably a very normal, obvious, and very small good thing compared to other good things in society, but for some reason, it makes me go through and still have to turn around to take pictures.
I have a feeling that if I don't take a picture, I will miss something valuable. And now when I look back, I feel joy in my heart, really respect my brother."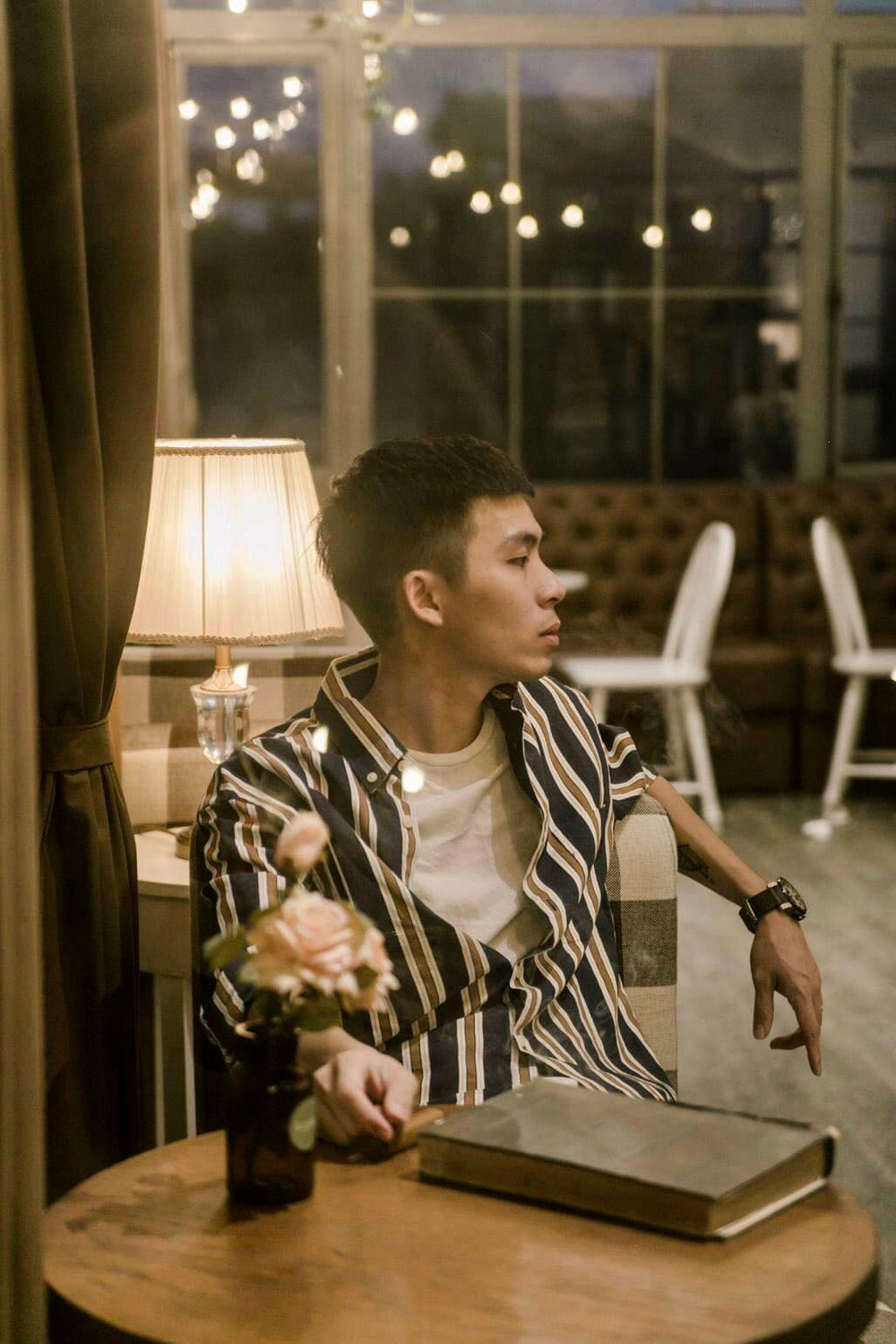 Hoang Nam said he drove past and it took 10 seconds for him to decide to go back and take a picture
It is known that when Mr. Hoang Nam left, the shipper was still working hard to repair the car for the student's baby.
Characteristic of hard work, having to roam the streets from morning to late at night regardless of rain or shine, always trying to run as fast as possible to save time, get more orders… but all these That difficulty does not prevent the shipper from spending time doing good deeds to help others.
Hoang Nam said, even though he drove past, he still came back to take a photo and save this moment because he wanted to spread the beautiful moment to everyone.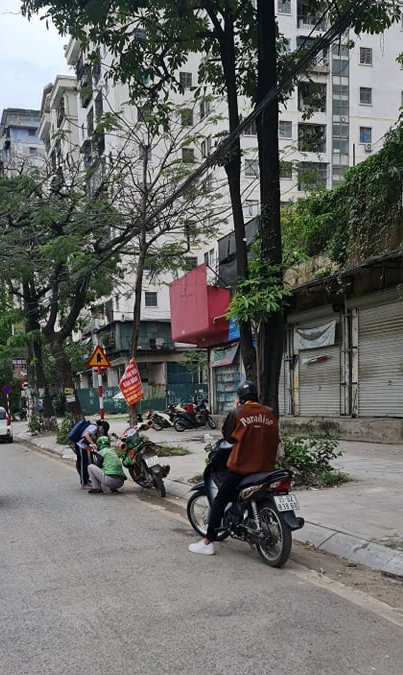 The job is simple but has great meaning when it comes to showing concern for the people around, making life more beautiful and humane.
"I passed and it took 10 seconds to think if I should go back and shoot. This is a 'good person, good deed' done completely impartially, unconditionally, without anyone knowing.
Although it is very small, it is very meaningful so I don't want to ignore it. And really, this image made my day a lot happier, after watching a series of news about painful and negative cases.
I hope this image is spread and I also hope that all good things in the world come to everyone so carefree and unconditional, even the small ones are very meaningful." – The owner of the photo said.
Although this is just a simple, small, completely carefree act, it makes many people feel very happy and warm.
Under the comments section, many people feel happy when life always has kind people who are willing to help even though they don't know each other. Many people at the same time expressed that they had more faith in the good things in life.
It can be said that every beautiful action, even a small good deed, is always contagious and makes us feel warm, contributing to a more beautiful life, more loving and kind people to each other.
https://soha.vn/hanh-dong-cua-anh-shipper-tren-pho-ha-noi-duoc-nhieu-nguoi-tan-duong-voi-chup-anh-chia-se-20220403213848056.htm
You are reading the article
The action of the shipper on the streets of Hanoi made passersby quickly take pictures and share

at
Blogtuan.info
– Source:
Kenh14.Vn
– Read the original article
here