Sức Khỏe
The level of danger of the new variant XE
XE is estimated to have a 10% higher infectivity than BA.2, but after 3 months, the world has only detected 600 cases.
A new variant of SARS-CoV-2 is raising concerns after the world saw an increase in the number of Covid-19 cases in March. XE series – first detected in the UK in January – is believed to be a recombinant variant.
According to the US National Center for Biotechnology Information, viruses are constantly changing due to genetic selection. "They undergo small changes with mutations and large changes upon recombination. Mutation occurs when an error occurs in the viral genome. Recombination is when two viruses exchange genetic information, create a new virus".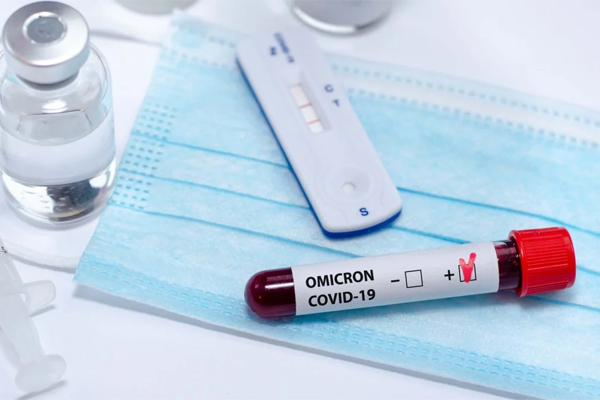 Artwork: NBC
Comments of the World Health Organization (WHO) about the XE variant:
– Is a recombinant variant of two lines BA.1 and BA.2 of Omicron
– First detected in the UK on January 19, more than 600 infections have been recorded through genetic sequencing
– Initial estimates show that XE is 10% more infectious than BA.2. However, this finding needs more evidence.
– XE is classified as an Omicron variant until significant differences in transmission characteristics and severity are found.
The Tata Institute of Genetics and Society (TIGS) of India said that the new variant should not be panicking, but should spend time researching XE in-depth. "XE made its debut in mid-January, but I believe there is no need to panic," said TIGS director Rakesh Mishra.
After 3 months, WHO data shows only 600 cases of infection COVID-19 related to VEHICLES. Although WHO says XE may be more transmissible than all previous variants of SARS-CoV-2, there is not enough data to confirm this.
"We need to wait a little longer to comment on the extent of transmission of XE," Mr. Mishra said.
Hong Kong's pandemic adviser, David Hui, also gave a speech allaying concerns about XE, the latest version of Omicron. Previously, local officials confirmed that two people who arrived in Hong Kong were infected with the combined variant of BA.1 and BA.2, but the genetic sequence did not completely match XE.
"Two cases from Germany and the Netherlands came to Hong Kong in February. They were discovered when they first arrived and were isolated in a hotel, so they did not spread to the community. So there's no reason to be alarmed," Hui said.
He thinks there's no reason to take XE really seriously.
An Yen (According to Hindustantimes, Rthk)
You are reading the article
The level of danger of the new variant XE

at
Blogtuan.info
– Source:
vietnamnet.vn
– Read the original article
here