Chuyện lạ
The man caught the giant 'living dinosaur' in the Canadian river
A rower accidentally caught a giant sturgeon dubbed the 'living dinosaur' weighing about 159 kg.
Braeden Rouse, who lives in Alberta, Canada, went fishing with friends on the Fraser River and the results surprised everyone.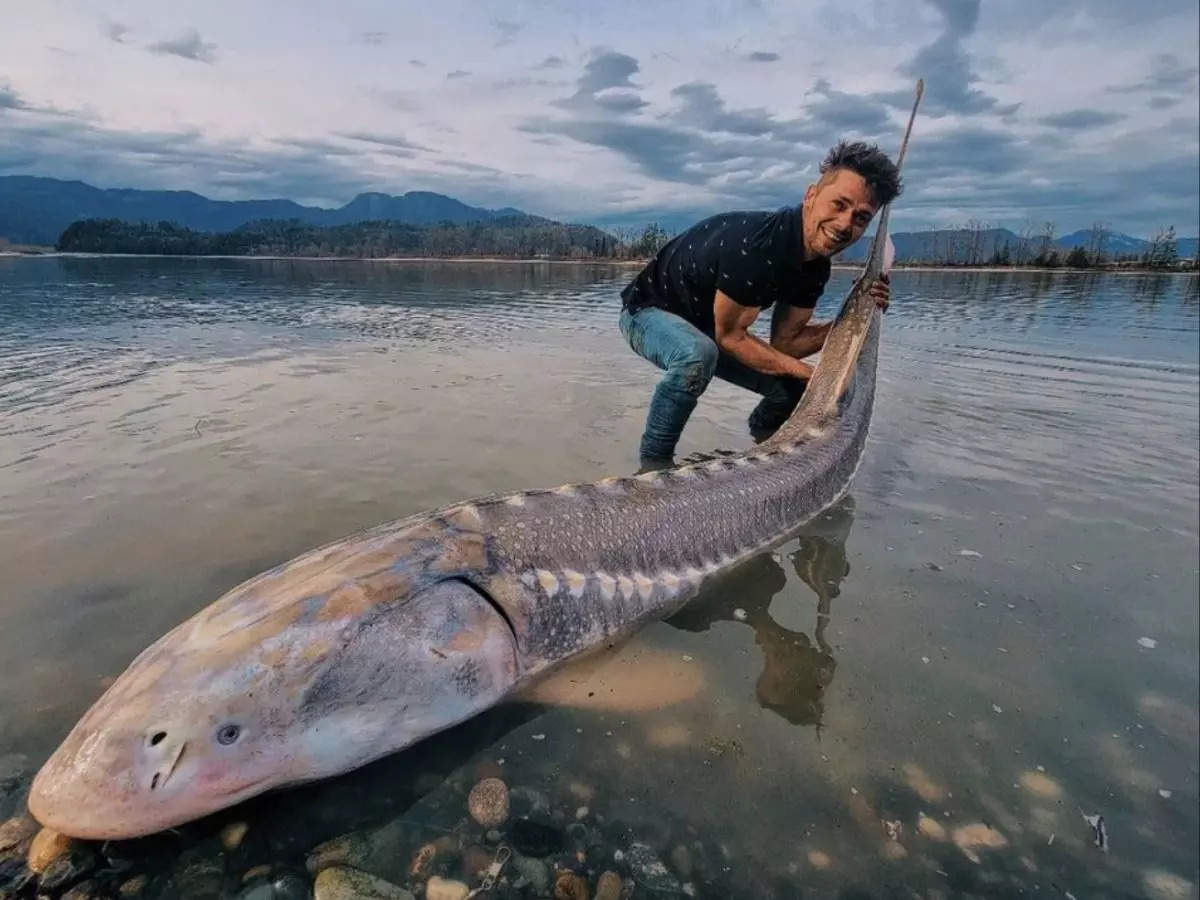 The man caught the giant 'living dinosaur' in the Canadian river
As a rower, this time Braeden Rouse decided to try his luck in fishing.
Braeden Rouse said: "In winter, when the weather is cold, we don't have to practice sailing. My friends and I go fishing in the river as a fun challenge in cold weather. Weekends are a good time. suitable for me to try my luck".
The sturgeon that Braeden Rouse caught was 2.5 meters long and weighed about 159 kg. He and his friends had to 'fight' the monster for about half an hour trying to bring it closer to shore.
Getting a fish of such a large size is not easy. Braeden Rouse did his best, managed to get the fish to move, but it was very difficult.
He said: "I knew it was huge. I pulled but it didn't move, didn't budge. My friend recognized it as a very large fish and started recording a video. But actually it was I who got hit by the fish. dragged all over the river. I fought it for about 25 minutes in the river."
To get the video, Braeden Rouse's friend was forced to board his own kayak and follow him. In the video, it is clear how fast the sturgeon pulls Braeden Rouse away. "The big fish pulls me faster than you can row," Braeden Rouse says loudly in the video.
Braeden Rouse said there were about three times when he nearly fainted when the sturgeon aggressively swam away and he had to work very hard to keep the rod end at the bow of the boat to avoid capsizing.
After the man shared a picture of a giant flounder on social media, attracting the attention of netizens, many people were quite shocked to learn that Braeden Rouse caught a giant fish from just a kayak. .
After bringing the fish to shore, taking a commemorative photo, Braeden Rouse and his friends released the fish back into the water environment. "I liked the release part after catching the fish. This was especially helpful. The fish swam away shortly after, it swam quickly, looked very graceful. When it made the final push, the caudal fin was raised. It looks huge out of the water."
The giant sturgeon is known as a living dinosaur, originating from the Triassic period. The oldest fossils of this primitive fish date to 245-208 million years ago and have not undergone any major evolutionary change since.
Hoang Dung (synopsis)
You are reading the article
The man caught the giant 'living dinosaur' in the Canadian river

at
Blogtuan.info
– Source:
infonet.vietnamnet.vn
– Read the original article
here