Sức Khỏe
The reason why the number of Covid-19 re-infections in the UK is unbelievably high
Currently, the UK records more than 50,000 cases of Covid-19 re-infection per week, twice as many as at the end of February.
As the number of Covid-19 patients continues to rise, the UK is also experiencing an outbreak of re-infection.
According to the UK Health Security Agency (UKHSA), in a week (from March 14 to March 20), the number of re-infected patients (two tests more than 90 days apart) surpassed 50,000 cases, 10% of all cases.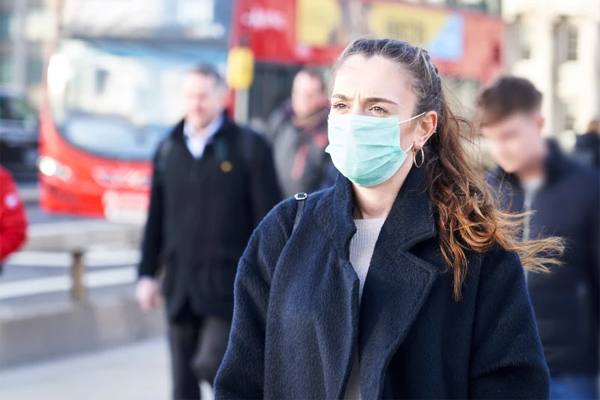 Illustration: Imperial
Meanwhile, in the last week of February, the UK recorded nearly 20,000 cases of Covid-19 re-infection.
The weekly rate is increasing in all age groups and has nearly doubled in a week among people 30 years of age and older.
Meanwhile, the UK achieved a high level of vaccination with 85.8% of people aged 12 and over fully vaccinated and 66.8% having a booster shot. In addition, as of April 1, an estimated 99% of the adult population in the UK had Covid-19 antibodies from the vaccine or had been infected.
With such a high level of immunity, why are so many people in the UK re-infected with Covid-19?
B.2 is more contagious
Dr Ali Mokdad, an epidemiologist at the University of Washington (USA), said the spread of the BA.2 variant certainly played a role in the increase in the number of re-infections in the UK.
"The time it takes for two people sitting close to infect each other is much shorter," explains Dr. Mokdad.
BA.2, an offshoot of Omicron, became the dominant variant in the UK. Data from UKHSA estimates BA.2 now accounts for 93.7% of all infections in the UK. Less than two months ago, this number was below 5%.
A Swedish study noted that BA.2 may be more contagious due to a higher viral load in the nose and throat compared to BA.1.
According to preliminary data from the UK and Denmark, it is still possible to get BA.2 after being infected with BA.1 although this is rare.
However, Dr. Mokdad said that the number of people participating in the survey was too low to assess the severity.
Although BA.2 is more contagious than BA.1, it does not appear to increase the risk of hospitalization.
Professor David Heymann, from the Department of Infectious Disease Epidemiology at the London School of Hygiene and Tropical Medicine (UK), said people should not be alarmed as the number of reinfection cases increased as the number of hospitalizations and deaths remained high. at low level.
"Vaccines are preventing serious illness and death, even if you get reinfected," he said. At the moment, there is no cause for alarm because hospital statistics show that Covid-19 is still a mild disease for people who have been vaccinated."
Immunity declines
Dr. Mokdad assessed, many people received the second and third doses of the vaccine, 5 to 6 months ago, so now their immunity will be weakened.
"We have a lot of evidence, after 3 months, your immunity drops rapidly. After 5 months, your resistance to infection is basically 20%."
The 3rd shot of Pfizer or Moderna has a 60% Omicron resistance and 40% after 10 weeks.
Behavior change
Experts say behavioral changes after restrictions are lifted could also have an impact on the increased number of reinfection cases.
British Prime Minister Boris Johnson has lifted the requirement to self-isolate despite a positive test result. No more tracing activities, no need to wear masks.
"Suddenly, the restrictions were lifted. You have a 30% or 40% risk because of weakened immunity and have not been exposed to circulating BA.1 and BA.2," said Dr. Mokdad.
Professor Daniel Altmann, Department of Immunology and Infectious Diseases at Imperial College London (UK), said this had led to "confusion" about how to prevent reinfection.
"People are confused about safety – more people going to work and school knowing they're infected, fewer people wearing masks," he said.
An Yen (According to ABC)
You are reading the article
The reason why the number of Covid-19 re-infections in the UK is unbelievably high

at
Blogtuan.info
– Source:
vietnamnet.vn
– Read the original article
here