Business
Why is it difficult for large and established companies to succeed when developing technology products?
Before Covid, the keyword "digital transformation" in general and the shift of business models from offline to online was already very hot. After covid, this demand increased even more, because user behavior also began to change drastically. It is thought that traditional companies with huge capital and cash flow are the ones who have the advantage in this change. But in reality, the game is mostly led by small, light-weight companies with a young age. In the US there are many such lessons as Walmart vs Amazon or car companies like Ford, GM vs Tesla etc. In Vietnam, there is no shortage of lessons like Mai Linh, VinaSun vs Grab. The following article can partly explain the main reason for the above paradox.
1. Caused by expectations
Amazon boss Jeff Bezos has expressed that the company's decisions are often based on leading a new market, not with short-term profits or stock prices. Indeed. What if one fine day, the management of an IPO company announced to its shareholders that they would cut their profits, even accept losses to develop a new product? How many shareholders will respond to this? In Vietnam, too. This is even more difficult for listed companies. Because quarterly profits or annual profits are often a direct factor affecting the stock value.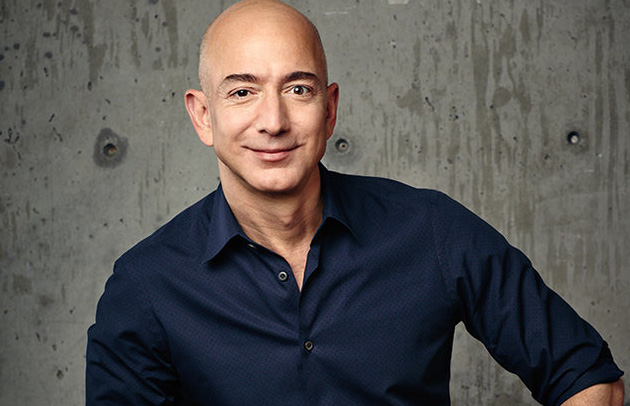 While startups are often interested in the value they create because they believe that valuable products are really trusted and used by users for a long time. In the early stages of building a business, the business metrics these companies are really interested in are very different from traditional companies. For example, with Uber is the total number of trips, with Tinder is the number of "matching", or Amazon is the number of orders, etc. They accept to suffer losses for many years to be able to help users believe and understand the value they bring more than care, make money and create huge profits in a short time.
This also makes the number of venture capital funds born more and more with the purpose: to help startups accelerate faster in development. Because most of these companies have not yet reached the scale and profit to be able to get a bank loan or receive other financial investments. They mainly invest in the vision, in the value that startups aim for and the benefits that such revolutions bring.
2. Caused by speed
If we think that startups, although starting late, reach the finish line very quickly, even surpassing other long-standing companies, thanks to the actual efficiency, we are very wrong. Startups often pay more attention to speed than efficiency. In the book Lean Startup, most of these businesses believe in launching a product as quickly as possible, only when users use it can people evaluate the feeling and testing. business assumptions.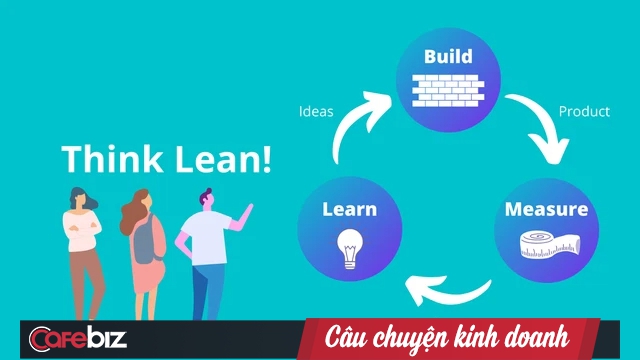 Whereas in large, established companies, it will take a lot of time and money to come up with market research and reports, with many different meetings to come to a consensus on whether to develop products. new or not. This is not wrong, but the point is, there will be many customer needs that cannot be shown through these numbers or reports. In the early days of Grab and Uber, did anyone really need to book a car through a phone app? Or do they just need to go to the top of the street to find a motorbike taxi or call the call center to book a taxi?
So while large companies are still struggling to find a "super ideal" model for development, startups are still running at full speed following the "belief" of their leaders.
3. Caused by adaptation
Agile is a management philosophy applied by many startups and started to be implemented by many big banks in Vietnam. This philosophy emphasizes reacting to user feedback rather than sticking to plans. Indeed, as mentioned above, traditional companies take a lot of effort and time to launch new products. The fault is not in these companies, but the older the traditional industry, the higher the standards of the customers. Therefore, these companies often try to develop everything evenly with large resources and budgets.
To do this, they must develop a plan to prepare money and people long in advance, and try to stick to the plan to avoid risks. Like opening a cafe, we have to do the best we can from the space, menu to the service team, etc. Otherwise customers will find better options.
Whereas in startups, they often focus on launching important features first as quickly as possible. Then from there, see user reviews and feedback to change and develop the product in a more appropriate way. Typically Facebook, initially this social network only features mainly viewing another person's profile. Later, according to the wishes of the user, there are more features to post, post photos, videos or comments. Or like Grab, initially the company's main segment was focused on calling taxis. After a few years of development, now, this company is the strongest in the motorbike and food delivery segments.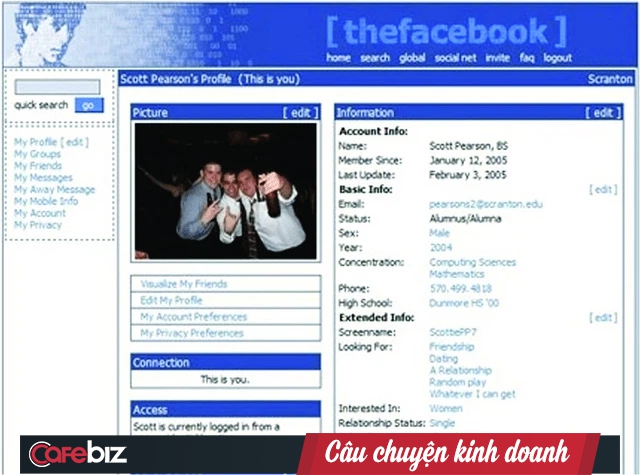 Facebook was originally only used as a storage for contacts and for viewing friends' profiles
It can be said that the speed of change and adaptation of startups is often measured by weeks, even days. In media companies, change is often much slower.
4.Culture and people
In large, long-standing companies, we often see a lot of strict, even harsh, regulations. Simply because they want to avoid unnecessary risks, affecting the image in the eyes of shareholders and the public. Or risks related to costs and losses affecting the profits of companies.
Startups are much more liberal and less regulated. Netflix, the company that is said to have the best working environment in the world, emphasizes freedom and autonomy. This company removes all regulations on company fees, working time, rest, even the work processes they don't want to have to go through many levels. Instead of increasing risks for the company, on the contrary, they find that employees often work with greater responsibility and efficiency. Later startups have followed and developed unique, interesting cultures that emphasize freedom and responsibility more than coercion and demands on employees.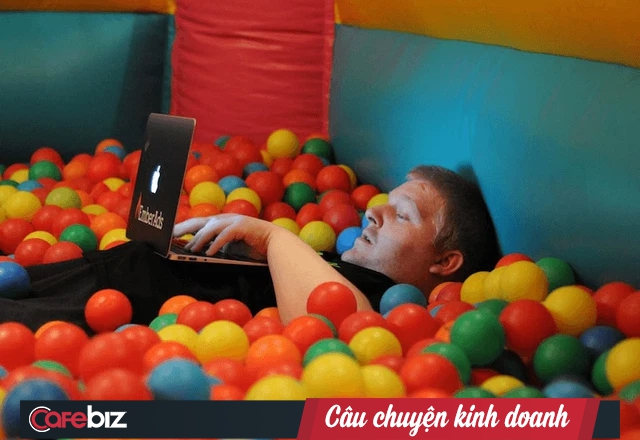 This makes it possible for small start-ups to attract talent, creating an advantage over traditional companies with a reputation in the recruitment market. They can even get really enthusiastic, creative employees who don't like the feeling of constriction when working at large companies. Especially in Vietnam today, when the information technology industry has just started to be put into education, the number of employees is still small, so the competition for personnel will be higher than in industries that have been trained for decades like banking. goods, finance, etc.
Netflix also proves that having a good, highly creative team helps the company get through many different stages in their business, such as from being just a DVD rental website to a company. watch movies online like now.
Conclude
It would be unfair to say that large companies all fail to deploy and develop new technology products. Because there are some specific industries, with extremely strict mechanisms and policies, the advantage lies in long-standing companies, such as the banking industry with applications related to "digital banking". Or some infrastructure industries require large investments in large physical equipment. However, in today's new fields, most of the companies that are rising to the top are 'newbies'. But even with startups, not all companies are successful, and to have a successful company, there is also a forest of failed startups. The only positive thing we feel here is that this competition brings new, more practical values ​​to all users today.
https://cafebiz.vn/tai-sao-cac-cong-ty-lon-va-lau-doi-lai-kho-thanh-cong-khi-phat-trien-san-pham-cong-nghe-20220404154210519. chn
By Business and Marketing
You are reading the article
Why is it difficult for large and established companies to succeed when developing technology products?

at
Blogtuan.info
– Source:
cafebiz.vn
– Read the original article
here