Business
10 financial rules that can seriously lose points in the eyes of others
Most people would agree that it is rather impolite to ask others for details about their salary. If you've ever been asked such questions, you probably know that it's very upsetting. But sometimes, we don't really notice how our simple questions or actions can put others in an awkward position. The good news is that these dilemmas can be avoided with the help of some simple rules.
Do you know how to pay the bill if you're eating out with friends, how to buy a birthday present, or how to avoid inappropriate questions? 10 situations where it's important to keep these rules of etiquette in mind.
1. Don't comment on someone's expenses and choices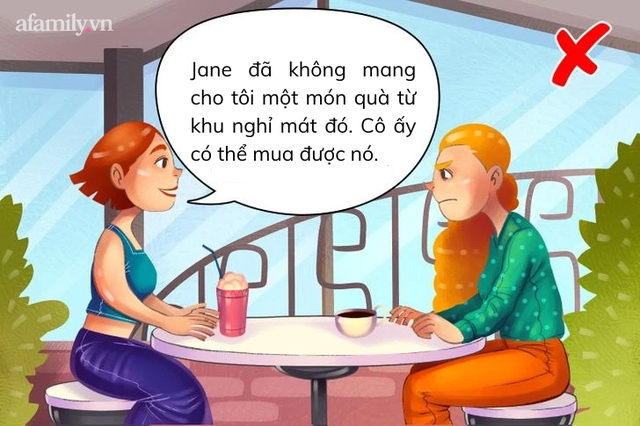 It is rude and unhelpful to discuss how other people spend money. If you invite friends on a vacation and they turn down your offer, commenting like, "But your salary is so much bigger than mine!" will not change their decision, on the contrary may affect their attitude towards you. Even if your relationship is very close, you may not know the details of your friend's financial situation (debt, credit, savings, etc.).
Furthermore, try not to criticize other people's spending, especially behind their backs. That's right, your coworker may have spent less money on her new hairstyle. Yes, you will spend this money in a different way. But that's their choice and it's their money, so that's not how you would present yourself to be the most polite and civilized.
2. Consider your friends' financial situation when you are planning something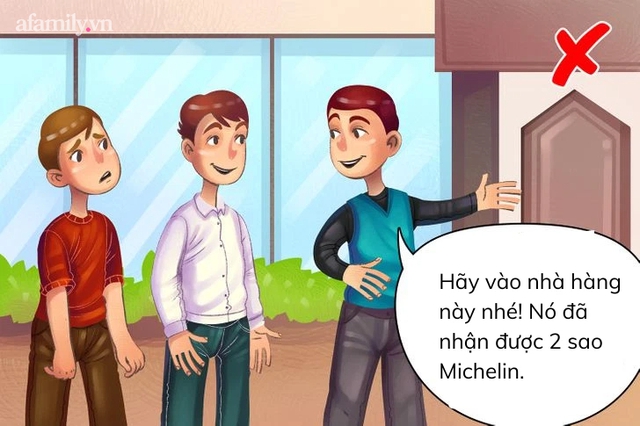 If you know that your friend is paying off some credit or is saving money for a vacation, don't insist on going to a fancy restaurant. You're better off asking them where they want to go so they don't have to say no.
3. Consider each person's budget if you want to spend money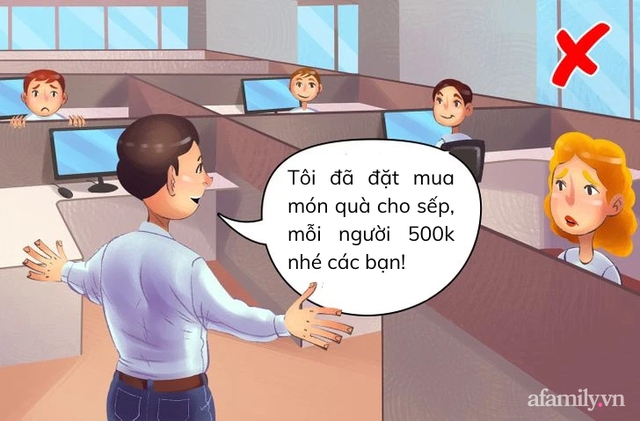 If you're collecting money for a friend or colleague's gift, don't think that the same gift and the same amount will be okay for everyone. Imagine: A person can only give 100k but your gift makes them give 300k. For some, it may come as a surprise, and certainly not a pleasant expenditure. So it's better to ask people to contribute as much money as they feel comfortable with, or figure out which amount will be good for everyone.
4. Make sure the restaurant bill is divided equally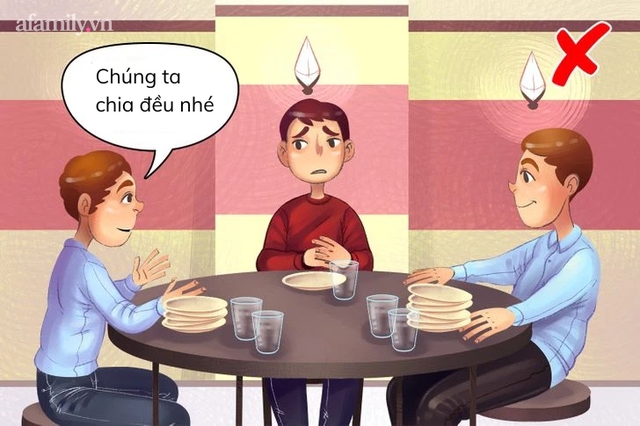 When it's time to split the bill in a restaurant or bar, make sure no one is disadvantaged. Someone may not have eaten much, or someone may have ordered a beer instead of an expensive cocktail, so it is likely that not everyone spent the same amount. It's easier when people only pay for what they're willing to pay. You're better off taking out your phone and opening a calculator app to count exactly how much everyone needs to pay.
5. If you ask a friend to help you, pay them as if you were hiring an outsider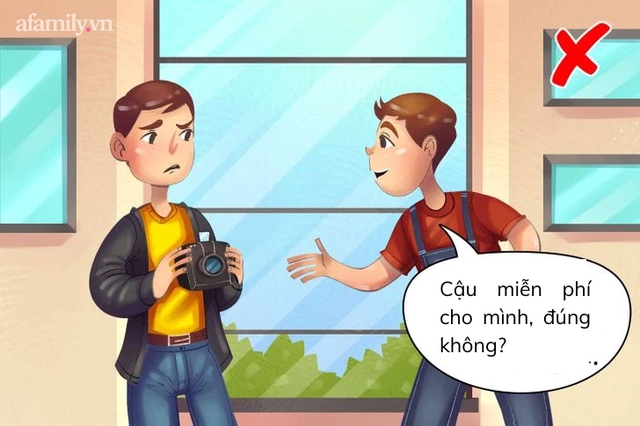 Yes, this amazing photographer or brilliant costume designer is your friend, but your relationship doesn't automatically mean you get a discount. Regardless of your friendship, someone who spends their time and money creating something for you should be compensated for their work.
6. Don't complain about your money problems to friends with less income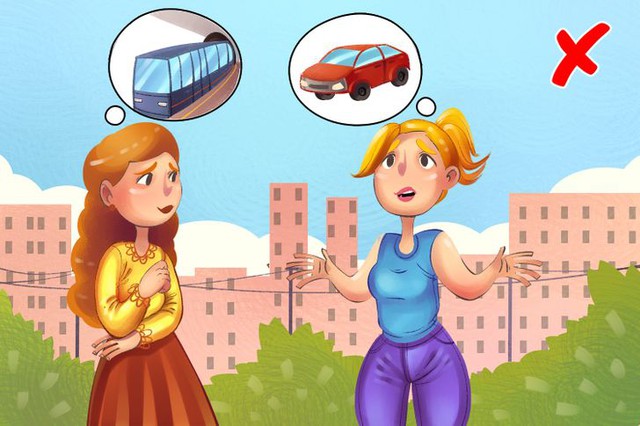 You have been dreaming of a new TV for a long time but now the price has suddenly skyrocketed and you have to wait a little longer. Yes, it's annoying, but it's even more annoying for someone who's been saving up to buy a microwave for 2 months and hears you say that. You'd better avoid such complaints if you don't want to offend your friends.
It can be helpful to keep one rule in mind: No matter how much you know about someone's debts and income, be careful when talking about financial matters.
7. Don't ask people how much they spent on something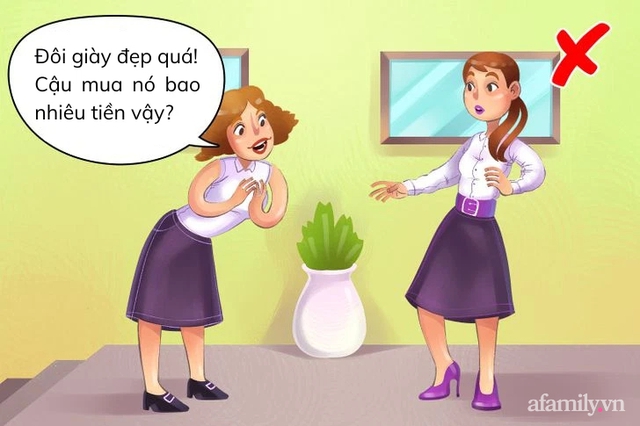 Ultimately, people understand that it's impolite to care about one's salary, but they still ask questions like, "How much rent do you pay?" and "Are these shoes expensive?". Just keep in mind that such questions make people feel awkward. If you're really curious about it, look it up online.
If people ask you such questions, remember that you don't have to answer them. It's fine if you say, "I don't want to discuss it".
8. Always pay your debt on time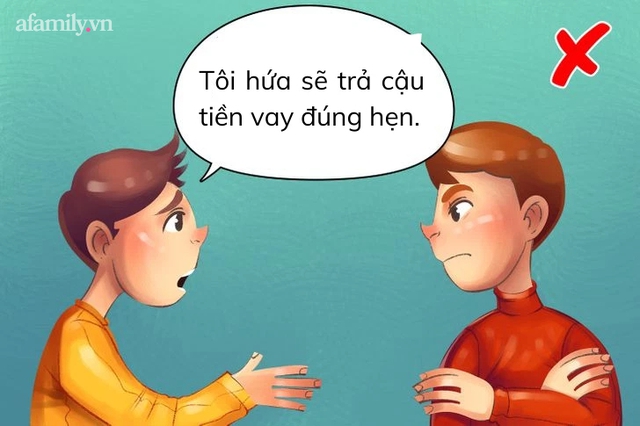 If you take out a loan, you should say when you will pay it back and keep this deadline in mind. If you do not know the exact date, you must notify the person. Don't be offended if a friend refuses to lend you money because friendship is friendship, but they are not obligated to sponsor you.
9. Don't feel obligated to lend money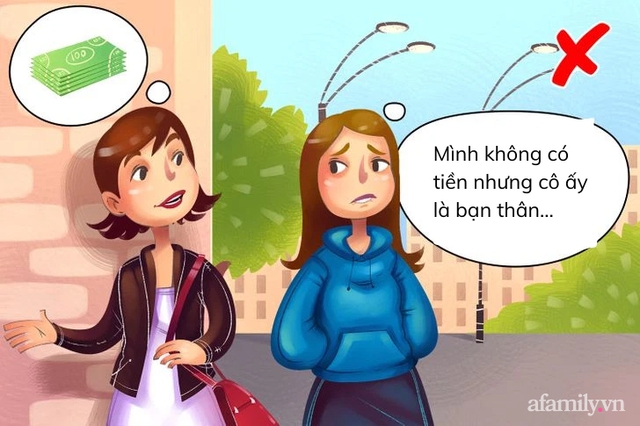 Some people don't lend money to friends and relatives, and they have a reason to do so. If you go against such a rule, make sure it won't adversely affect your budget and relationships. Saying "no" is better than losing a friend because they can't pay you back.
You don't have to justify yourself, but if you feel embarrassed, you can say you're saving for something or that you're paying off some credit.
10. Don't teach others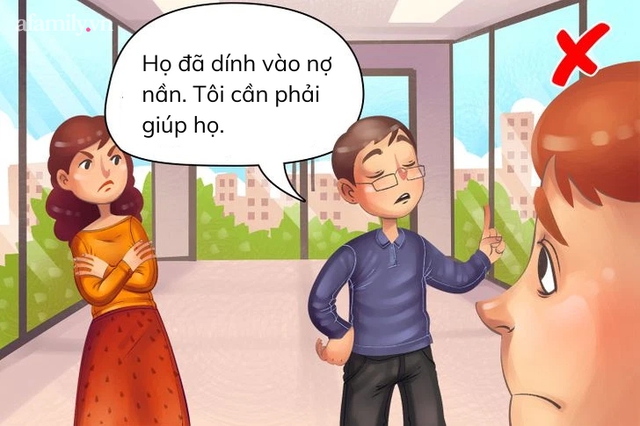 Even if your intention is to help someone, you better not say anything when it comes to what someone should do with their money. You may know how to save money and how to make money, but advice is only appreciated when it is asked for, so it is better to wait until you are asked before saying anything.
By brightside.me
https://afamily.vn/10-quy-tac-tai-chinh-neu-vuong-vao-co-the-mat-diem-tram-trong-trong-mat-nguoi-khac-20220311144244833.chn
You are reading the article
10 financial rules that can seriously lose points in the eyes of others

at
Blogtuan.info
– Source:
cafebiz.vn
– Read the original article
here