Ăn ngon
Life Style
How to make nutritious steamed oat and black sesame sweet potato cake
Prepare materials
1. Wheat flour

250g

2. Sweet potatoes

150g

3. Oatmeal

35g

4. Sugar

30g

5. Black Sesame

10g

6. Chicken eggs

1 fruit

7. Red Apple

some fruit
The most common way people use to prepare sweet potatoes is by boiling or steaming. However, boiled sweet potatoes are also boring and boring to eat forever. With just a little effort and time, you will be able to process sweet potatoes into many delicious and nutritious dishes. For example, steamed oat cakes.
Besides oats, Yam when combined with black sesame and eggs, the more nutritious. No exaggeration, this steamed sweet potato cake, from children to adults all love to eat, eat it forever!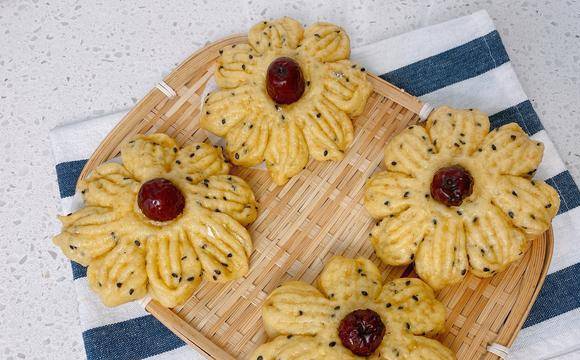 How to make Oatmeal Steamed Sweet Potato Cake
Prepare
Weigh the ingredients according to the recipe.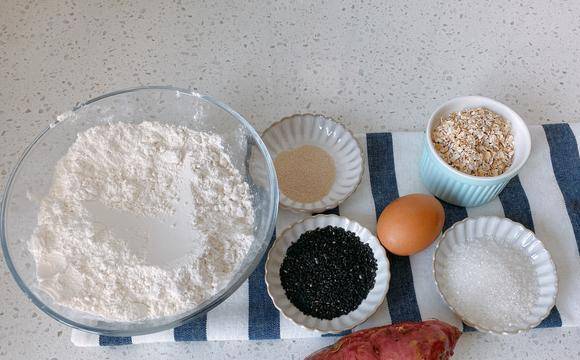 With this cake, even if you eat leftover boiled sweet potatoes, you can also make steamed cakes, which is always very convenient. When the sweet potato is cooked, remove the skin. In a large bowl, add sugar.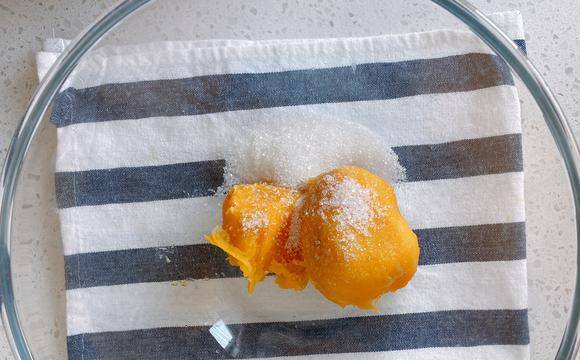 Crush the potatoes into a puree while still hot.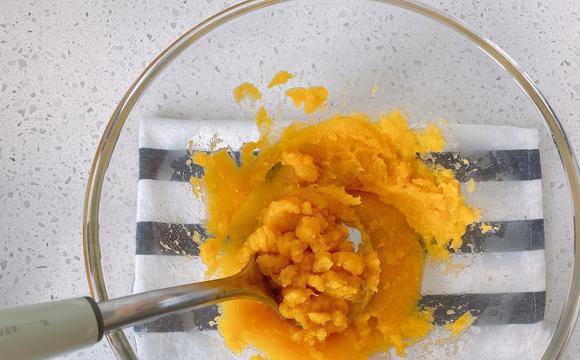 Let the mashed potatoes rest for a bit. When it is still warm, add oatmeal, yeast, eggs, and black sesame to stir well.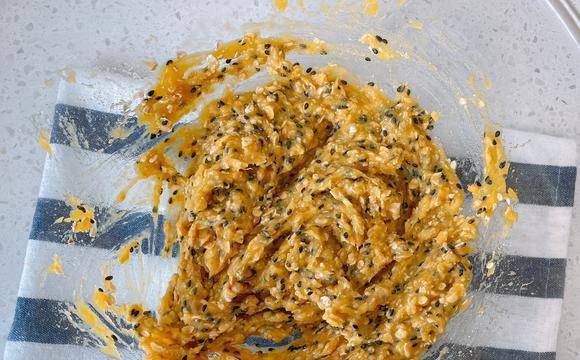 Knead the dough and shape it
Slowly add the flour into the bowl of mashed potatoes. Note that you should not add the flour all at once, it will cause the mixture to dry out.
After kneading, the volume of dough has increased significantly. Knead the dough thoroughly then divide into equal portions.
With each portion of dough divided, knead again to let the air out to make the dough more elastic.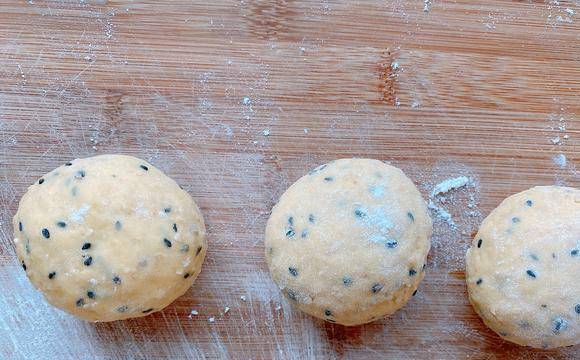 After dividing the dough into small pieces, roll the dough ball into a ball. Press flat, roll into a round dough. Use a fork to press around the edge of the dough. Place half a red apple in the center. Gently press a few times.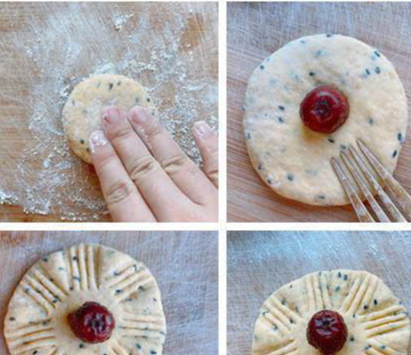 Use a knife or fork to lightly cut between the notches. Press 8 times the edge of the dough will have 8 petals. Use your hands to pinch the edges of the dough to form petals.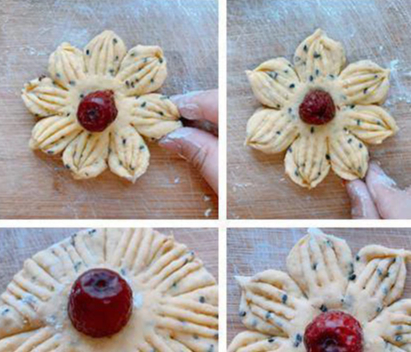 Steamed buns
After shaping, let the cake rest for half an hour to help it expand evenly. Another half an hour, the cake will rise to the right size. Put in the steamer. Steam for about 15 minutes.
Turn off the heat and cook for about 5 minutes. At this point, the Oatmeal Steamed Sweet Potato Cake is well-blown, spongy and ready to enjoy.
Oatmeal steamed sweet potato cake made this way is both soft and chewy, not crumbly. Very flavorful and delicious to eat.
I wish you success in making this delicious Oatmeal Steamed Sweet Potato Cake!
What are the benefits of eating sweet potatoes?
Support cardiovascular health
Sweet potatoes have the ability to inhibit the effect of cholesterol many times more than other foods. Therefore, people with excess cholesterol can add sweet potatoes to their daily diet. In addition, sweet potatoes are also rich in potassium and low in sodium, so they help balance minerals in the body. As a result, sweet potatoes help reduce blood pressure.
Control blood sugar
Sweet potatoes are known as the top food for people with diabetes. Sweet potatoes have a lower glycemic index than potatoes. At the same time, sweet potatoes contain a lot of fiber that helps the body digest slowly, making you feel full for longer. Thanks to that, this food helps to improve diabetes.
Reduce inflammation
Sweet potatoes contain a lot of choline – an extremely important nutrient that helps sleep well, relieve muscle pain and improve memory. At the same time, choline contributes to maintaining the structure of cell membranes, helping the body absorb fats and soothing chronic inflammation.
Digestive system support
The fiber content in sweet potatoes helps improve digestive system function. With such a large amount of fiber, when added to the diet will help prevent constipation. It also promotes better digestive tract function.
Besides, the content of vitamin C and amino acids in sweet potatoes help stimulate bowel movements. As a result, the process of digesting food becomes faster, avoiding bloating and indigestion. Eating boiled sweet potatoes is an effective remedy for constipation.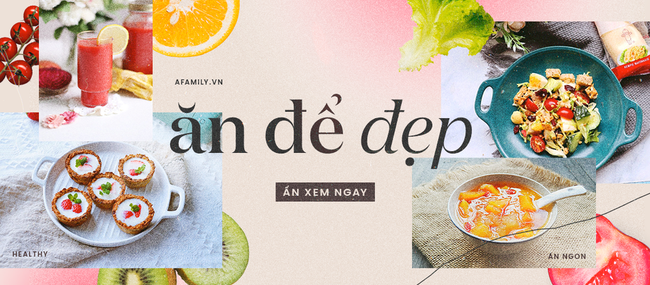 https://afamily.vn/dung-luc-nao-cung-luoc-khoi-lang-ket-hop-voi-3-loai-thuc-pham-nay-thi-khong-cao-luong-my-vi- no-sanh-bang-dep-da-giu-dang-lai-thai-doc-tot-2022040423012816.chn
You are reading the article
How to make nutritious steamed oat and black sesame sweet potato cake

at
Blogtuan.info
– Source:
Afamily.vn
– Read the original article
here