Business
Hunting for a million dollar house, a reality TV show about real estate brokerage
TV Hub – a famous TV show producer with Shark Tank Vietnam, has just held a press conference to launch a new program called "Hunting a million dollar house". This is the first epic reality TV show about the real estate profession. CEN Group is both a co-organizer and a sponsor. In addition to CEN Group, "Hunting a million dollar house" there is another sponsor, Vinahud.
The program is also coordinated by VTV3 and purchased the copyright, which will be broadcast at 20:30, every Friday night, starting from April 8, 2022.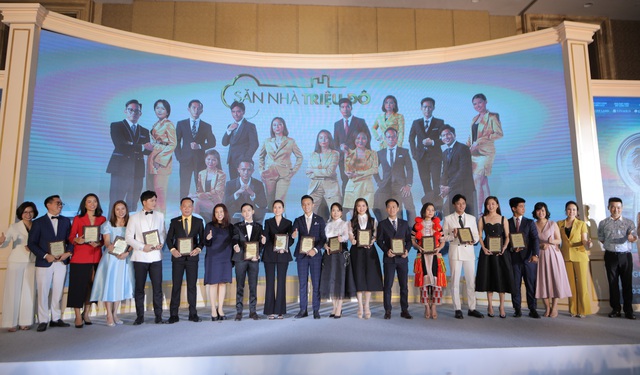 Top 15 real estate brokers participating in the 'Million Dollar House Hunt' program.
Format of the program is as follows: 15 beautiful professional brokers will be given the key – the symbol of the program in episode 1 and whoever keeps that key until the end of the program will receive a bonus of 1 billion VND from CEN Land strategic partner.
The 1st runner-up received 500 million, the 2nd runner-up received 200 million VND from real estate developer Vinahud. Three million dollar Warrior prizes will receive 50 million VND and 1 voucher of 100 million VND from Pho Xinh Furniture Supporter by Hoang Nam Group. Thus, 6/15 brokers participating in the program will have a prize.
Watching the short introductory clip, we can see that the challenges that the judges gave to the 15 contestants, both male and female, are quite diverse and complex, not encapsulated in professional knowledge or activities about the environment. gender.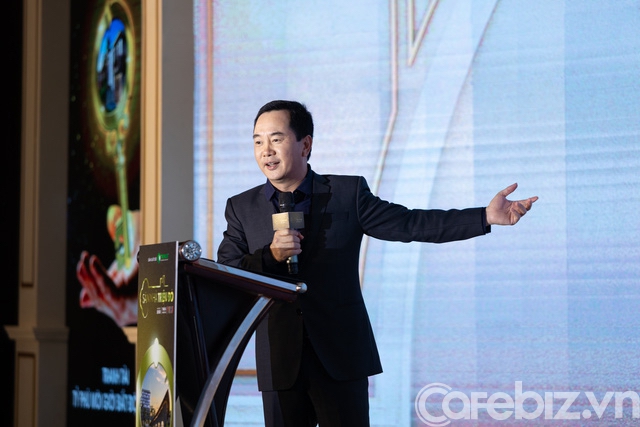 Mr. Nguyen Trung Vu – Chairman of CEN Land
"The reason CEN Land and TV Hub initiated the "Million Dollar House Hunt" program was the desire to encourage brokers to be confident and proud of their work.
At the same time, we also want to spread motivation, spirit and enthusiasm to our associates, in order to create an increasingly professional real estate brokerage community, bringing the best choice to customers.
In addition, CEN Land also wants the audience watching the program to better understand the role and ways that real estate brokers are implementing to support customers to own the real estate products they want.", Mr. Nguyen Trung Vu – Chairman of CEN Land To share.
In addition, according to Mr. Nguyen Trung Vu, to find inspiration for this new program, he and TV Hub used to watch a series about the brokerage profession called Selling Sunset from the US. But when he watched the show, he felt he couldn't buy its rights to remake it in Vietnam like Shark Tank.
"If there is a 'hot' female agent like in Selling Sunset, the wives will be jealous, and the husbands will not be able to buy a house, so they will not succeed. So, after a lot of meetings, we decided to do something different, 'fried' to produce a different dish like the 'million dollar house hunt' now. The program was praised by VTV executives and in our opinion, it is good enough to be exported to Thailand or Indonesia", Chairman of CEN Land continued.
In addition, at first, CEN Land and TV Hub decided to name the program as 'Broker Billionaire', because it was clear that the first prize would receive up to 1 billion dong in cash, but that name was not accepted. Mr. Vu said "he was sad for 2 weeks".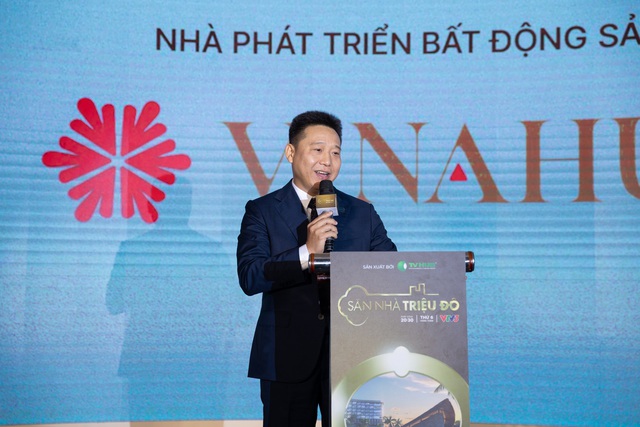 Mr. Nguyen Dinh Ngon – Chairman of the Board of Directors of Vinahud
"Currently, the market does not have a correct view of the brokerage profession with many negative views. People often equate brokers with storks. While, it is clear that professional real estate brokers deserve a higher rating, because they are the extension arm – helping to harmonize the interests between home buyers and investors.
As for my personal opinion, to become a real estate broker, we need to meet many strict standards, must be 'above the sky, below the geographical wall'. Besides knowing about the market, legal, investors…; You also have to know about feng shui, urban planning, construction – design. Becoming a professional real estate agent is not easy!
Therefore, when Ms. Hanh (pv – member of the Board of Directors of Vinhahud) asked us to sponsor the program, the entire Board of Directors agreed without thinking.", Mr. Nguyen Dinh Ngon – Chairman of the Board of Directors of Vinahud added.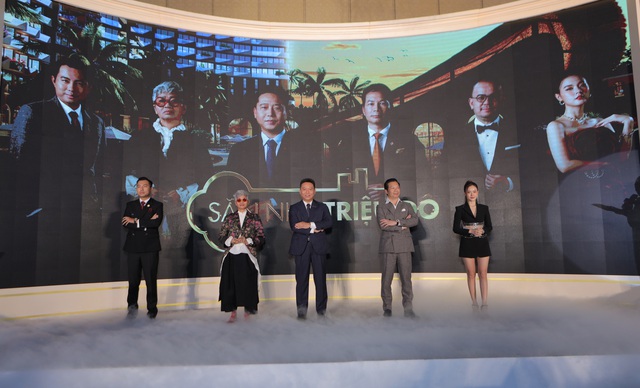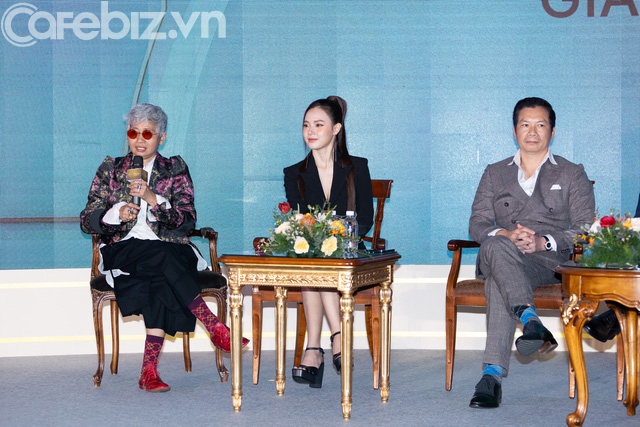 In addition to cash sponsorship for 2 runner-up prizes worth 700 million VND, Vinahud also sponsored additional filming locations for the program. Grand Mercure – a 5-star resort located in Hoi An will accompany the program "Hunting a million dollar house". Grand Mercure has 118 sea-view villas, managed and operated by Accor.
Vietnam is currently entering the post-pandemic recovery phase. The real estate market has prospered with a large number of products in many segments.
By the end of 2021, there are 447,277 housing and resort real estate projects on the market that have been under construction. The number of successful transactions across the country also increases year by year: 82,604 transactions (2019), 115,420 transactions (2020) and 282,105 transactions in 2021.
According to experts, the total value of real estate transactions is currently about 30 billion USD/year, attracting 300,000 brokers, more than 100 real estate developers, more than 1,000 brokerage firms and more than 13,000 companies. related to real estate.
Members of the Jury throughout the program:
Shark Pham Thanh Hung – Vice Chairman of the Board of Directors of Cen Land & Chairman of the Board of Directors of Cenhomes.vn.
Nguyen Dinh Ngon – Chairman of the Board of Directors of Vinahud.
Architect Naomi Thuy Nguyen – Founder of YC Design Consulting Company.
Guest Professional Judges:
Midu – Real Estate Investor, University Lecturer.
Nguyen Le Hai Dang – Senior Sales Coach.
Duong Quoc Nam – General Director of Pho Xinh furniture center by Hoang Nam Group.
https://cafebiz.vn/cen-land-sap-dua-len-song-chuong-trinh-thuc-te-san-nha-trieu-do-cho-dan-moi-gioi-nha-dat-treo- gia-nhat-1-ty-dong-co-shark-hung-midu-lam-giam-khao-20220405160837351.chn
By Business and Marketing
You are reading the article
Hunting for a million dollar house, a reality TV show about real estate brokerage

at
Blogtuan.info
– Source:
cafebiz.vn
– Read the original article
here