Games
Learn about the super weird "remove the Q" Support Nasus gameplay from Challenger gamers
Nasus has long been considered the epitome of 's "pull late" champion League of Legends when this champion will get stronger over time with a large stack of Q – Soul Scepter. However, with the change of the meta game, Nasus has become an extremely weak champion in Top lane when this character is too easily bullied during the laning phase.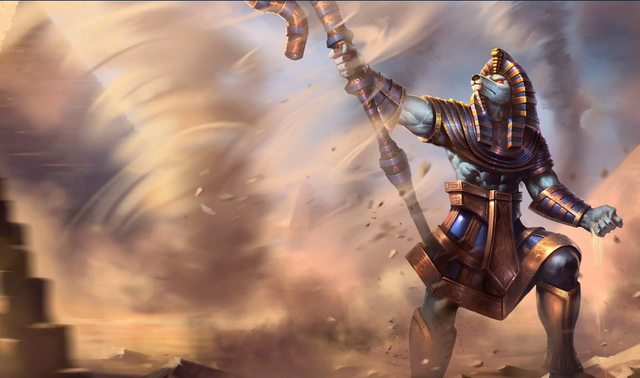 However, in recent times, a bunch of players Challenge and even professional players in Western Europe suddenly brought Nasus back to meta. Not in Top lane but Nasus Support with extremely annoying gameplay. Moreover, this dog god also possesses the ability to support the Gunner, which is not weak at all. So what is the secret of success of Nasus Support? Let's find out together.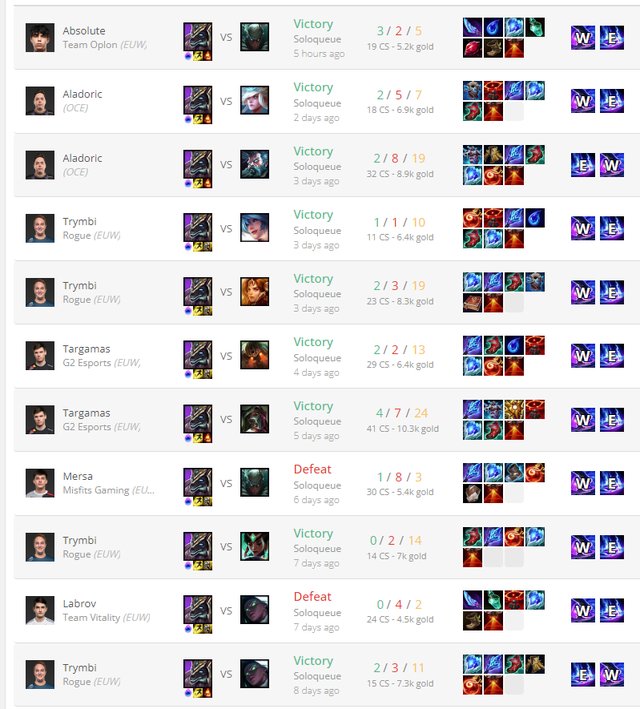 A bunch of pro players in Western Europe brought Nasus back into the meta as a Support
One of Nasus' big advantages in the Support position is that E – Spiritual Fire has the ability to remove armor on a large scale and affect both minions and champions. This move will help fellow Gunners farm as well as deal damage to enemy champions at the beginning of the game very effectively. Remember that ADC's skills have a medium to long range of damage, so Nasus only needs to hit this skill (without direct attack) to have a great effect.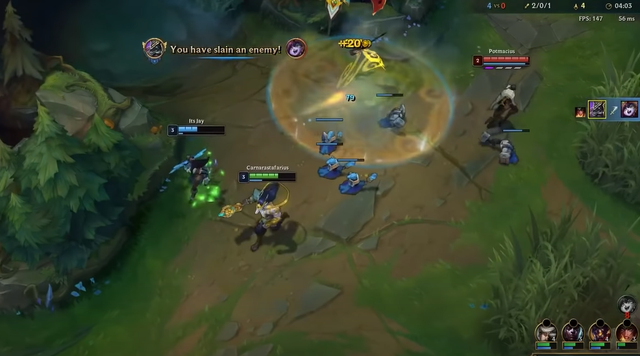 Winning lane has never been so easy with E – Spiritual Fire
Next is the ability to slow the movement speed, the attack speed of the enemy ADC from W – Aging is another extremely good 2v2 combat tool. Even if your bot lane gets ganked, just throwing Aging on the enemy jungler will give your AD carry a very high chance of keeping your life. Moreover, towards the end of the game, this move becomes more and more effective and ensures that even though Nasus can't farm (because playing Support), it still has a great effect.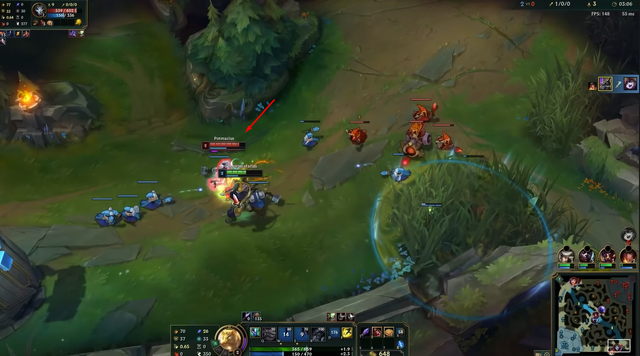 Using Aging on the opponent's ADC helps you secure victory in 2v2 phases
In terms of gameplay, Nasus Support will not farm stacks of Q – Soul Scepter as usual, but focus on maximum points on 2 Aging and Spiritual Fire. You can even remove Q without any problem. Your task is to launch two accurate Aging and Spiritual Fire moves to help the Gunner deal damage, in addition, with the ultimate for quite a bit of blood, Nasus also has good resistance even though there are not many items.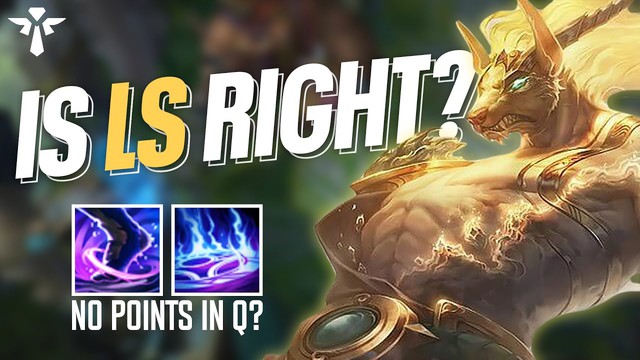 Nasus Support doesn't need to increase Q to still be strong
Regarding the rune gem, Mysterious Meteor is the most suitable super rune for Support Nasus. You will deal quite a lot more damage when using E with this rune. In the bottom line, you should use Energy Bands, Absolute Focus, Incinerate to ensure Nasus has enough mana, cooldown reduction and damage.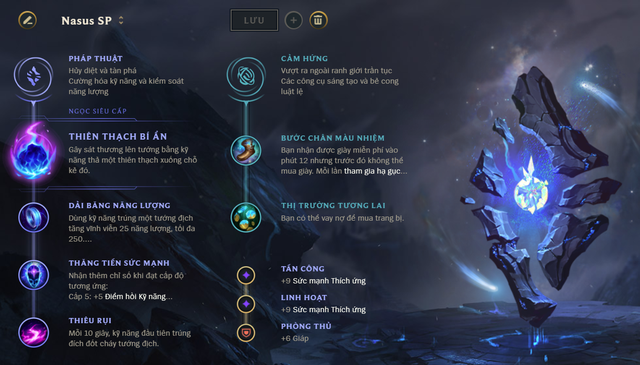 Runes that best match Nasus Support
With the way to build equipment, Nasus Support will start with Ice Fang to poke the opponent's blood with E – Spiritual Fire. The first big item that you should aim for is Ice Heart (formerly the Ionian Enlightenment Shoe). Besides the ability to slow down the attack speed, this item gives Nasus a lot of skill cooldown and helps this character to throw W and E more often. Then you can head to Ice Armor if the game is long or Chain of Hatred to control the main enemy team.
https://gamek.vn/lmht-tim-hieu-ve-loi-choi-nasus-ho-tro-thao-nut-q-sieu-di-tu-cac-game-thu-thach-dau-20220405102033705. chn
You are reading the article
Learn about the super weird "remove the Q" Support Nasus gameplay from Challenger gamers

at
Blogtuan.info
– Source:
gamek.vn
– Read the original article
here