Giải trí
Leaving Trang's arms is a storm, Duy is beaten by his new boss – Star
introduction Loving Sunny Days Returns 2 episode 2 was just introduced to the audience by the station not too long ago. After Van Trang (Huyen Lizzie) leaves for Japan, Hoang Kim's marketing department officially has a new interim manager. However, this person is downright bossy, obnoxious, and rude.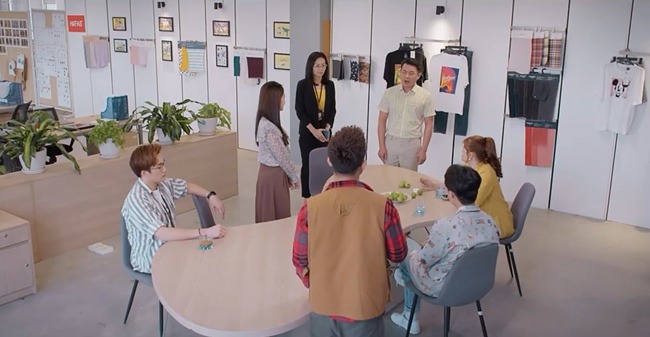 Even though the lunch break was only 2 minutes apart, the new boss shouted at the employees because they thought that without supervision, they wanted to take a break when they wanted to rest and work when they wanted to. Viet (Do Duy Nam) quickly replies that if there is no Trang boss, the staff will still work hard and complete the KPIs completely. In response, the new boss got angry and hit the table to warn everyone.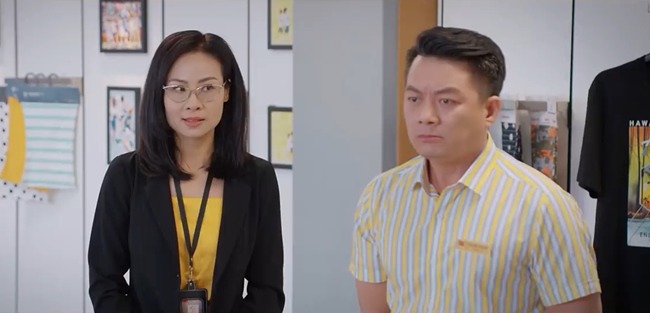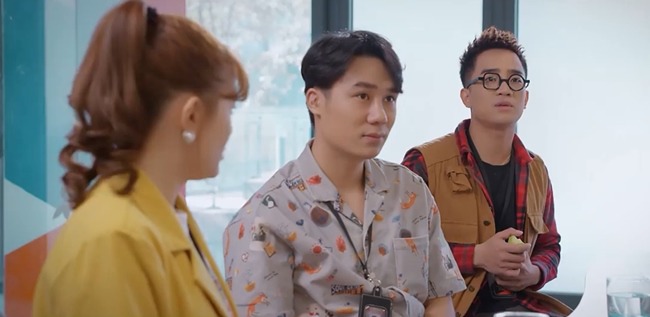 It didn't stop there, in the scene that was shown on television, he was also ready to commit violence against Sister Nhiem, seeing Duy (Dinh Tu) couldn't help but speak up. As a result, the young master immediately received a punch in the face, then the other man turned around and threw a lot of documents at the Viet. The situation in the office was really chaotic, at that time Mrs. Nhung (People's Artist Minh Hoa) forcefully pushes the door and enters.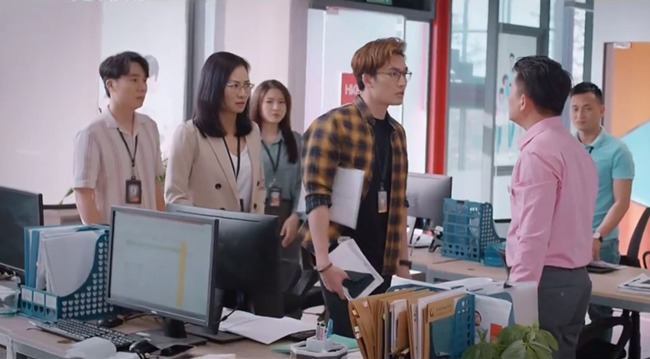 Watching her adopted daughter get attacked like that, surely a strong female manager wouldn't be able to just let her go. Will Mrs. Nhung always announced Duy's identity as "street house, big dad" in front of people's desks to "slap" the impudent man? This is what viewers have been waiting for.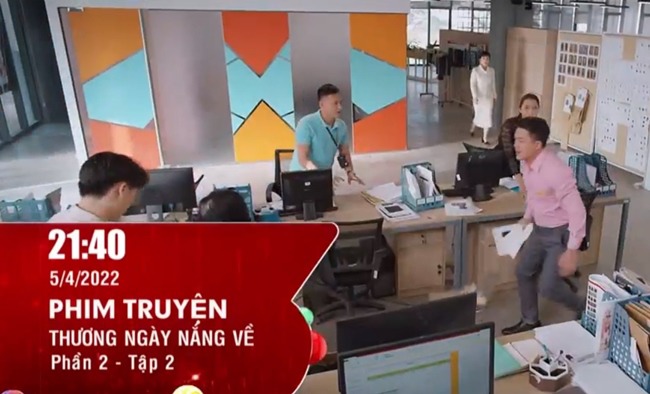 Before Hoang Kim got into trouble because "boss Trang" went to Japan, Nhung met with President Hoang Kim (People's Artist of Tien Dat) to suggest finding a replacement for his position. When Mrs. Nhung ensured that the position of marketing manager could not be left vacant for a long time and had found some good candidates, Duy's father raised his eyebrows and asked a meaningful question: "Haven't found a new person yet but want to replace the old one, weird?"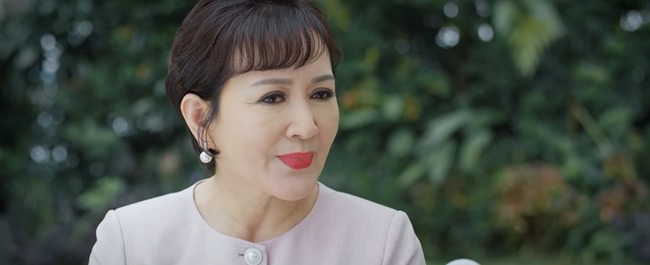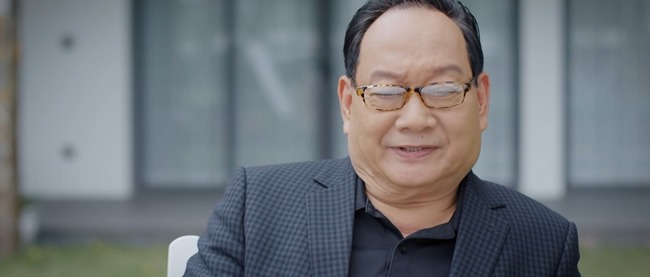 Due to a misunderstanding that Van Trang has ambitions, Mrs. Nhung never hid his hatred for her. Talking to Duy, Nhung said that he didn't want to let a fool by his side. Nhung also reminded Duy that he was too immersed in the role of an employee. After this, Duy was the one who ran the company, so it was best to work for it. Seeing his adoptive mother talk about the person he loves secretly like that, Duy was not happy at all.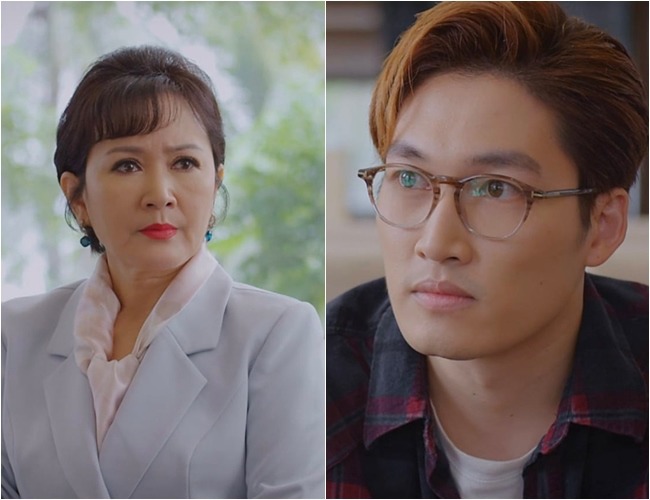 Also after Trang left, Duy took the opportunity to go to Mrs. Nga (Thanh Quy) who is close to his future mother-in-law. It could be said that Trang's absence also left a great void in Bu Nga's heart.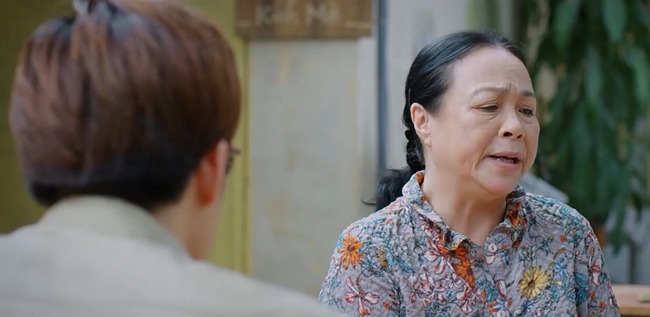 Initially worried about her over 30-year-old daughter, who is still lonely, and loves this "groom-to-be", Mrs. Nga asked if Duy and Trang talked much when their daughter went to Japan. He even hinted that Trang was just taking care of work without considering family matters, was afraid of getting old and sick and didn't know how to rely on his shoulder.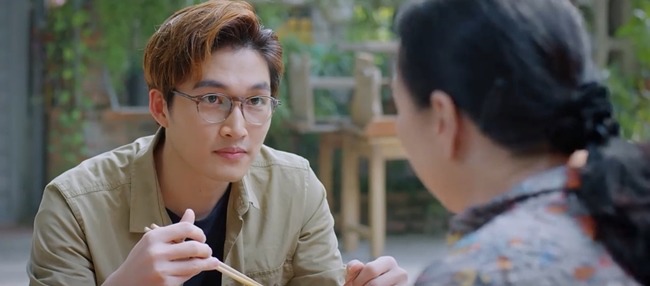 At the same time, Mrs. Nga suggests that Duy visit her more often and teach the youngest aunt Van Van (Ngoc Huyen) to study. Hearing that, I just smiled.
Wristwatch Loving Sunny Days Returns 2 episode 2 broadcast on VTV3 on the evening of April 5th.
You are reading the article
Leaving Trang's arms is a storm, Duy is beaten by his new boss – Star
at Blogtuan.info – Source: Eva.vn – Read the original article here