Tech
started promising but ended with a disappointment
After the failure of the program Google Play Edition, Google continues to work with manufacturers to create a new line of "pure Android" devices – Android One. More than just removing bloatware, Android One devices are different from Play Edition phones in many ways.
While there are many companies participating in the Android One program, this time let's focus on the four smartphone models released by Xiaomi and their ultimate fate. The Android One program still exists, mostly appearing on Nokia models, but Google has turned to another way to achieve its original goals for Android One.
Those goals include building a line of affordable devices for emerging markets. Android One is designed to work on systems with as little RAM and save battery as possible. The first Android One phones were built on a common hardware platform and launched in 2014 in India. After that, manufacturers started offering diverse hardware.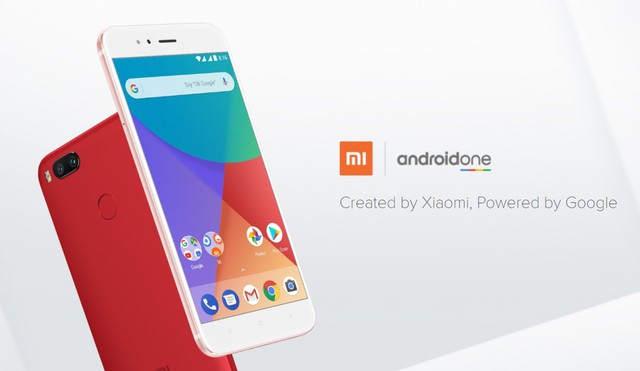 Xiaomi joined the Android One program relatively late – their first product, the Xiaomi Mi A1, was released in late 2017. However, it is the first Android One device to be available globally (in 37 markets). ). The configuration of the device is similar to Mi 5X in China, running Xiaomi's usual MIUI interface.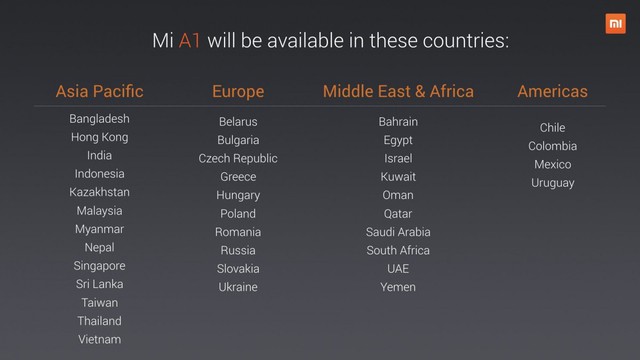 The Mi A1 comes pre-installed with Android 7.1 Nougat, which is mostly pure Android, although Google has allowed some manufacturer apps to be pre-installed, unlike the Play Edition phones that are more strict in this respect.
Additionally, Android One phones can be sold through the manufacturer's regular retail channels, while Play Edition phones are restricted to only the Google Play store (a major part of the company's failure). them), besides the price is quite high.
Mi A1 has a mid-range configuration with a 5.5-inch 1080p IPS LCD screen, protected by Gorilla Glass 3, the chassis is made of aluminum.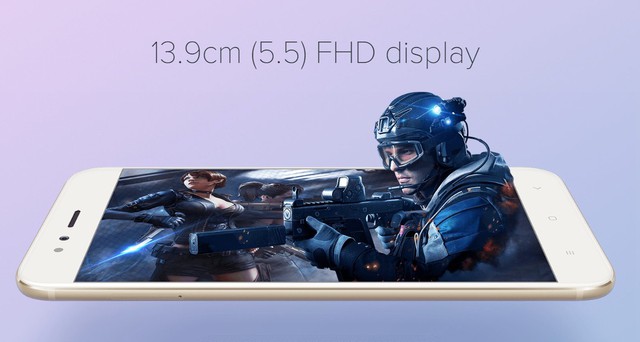 Powering the device is the Snapdragon 625 chip, a 14nm chip of good quality. It's not too fast with an octa-core Cortex-A53 (2.0 GHz) CPU and Adreno 506, but it's usable and very power efficient. It has 4GB of RAM and 32GB/64GB of storage (eMMC 5.1), along with a microSD card slot.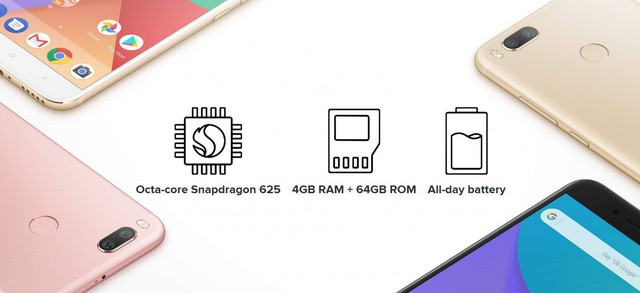 As noted above, one of the goals of Android One is to run on low-cost, low-RAM devices, but the Mi A1 isn't exactly one of them. Instead, the goal of the Mi A1 is to appeal to customers who like Xiaomi's hardware and price, but are not fans of MIUI.
The device even has a dual camera with a 12MP main camera (1/2.9″, 1.25µm sensor) and a 12MP telephoto camera (2x optical zoom, 50mm). The main camera can record 4K video at 30fps, something that's still not available today in some cameras on mid-range phones.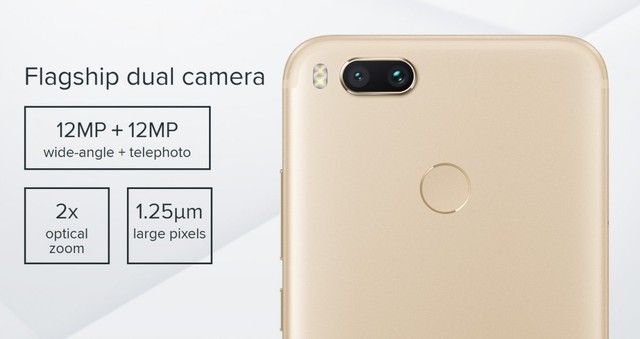 There is also a fingerprint sensor on the back. The built-in battery has a capacity of 3,080 mAh. While it didn't support fast charging, the included 10W charger allowed it to charge from 0 to 30% in half an hour, which was pretty decent by the standards at the time. The Snapdragon 625 chip manages the power very well, which can extend the battery life to 87 hours, if you use daily tasks such as making phone calls, browsing the web and watching videos, 1 hour each.
Xiaomi Mi A1 costs 230 EUR in Europe. However, the release of the A1 is a big milestone – it is one of the first Xiaomi models to launch in Europe. Xiaomi believes that Android One phones have broader appeal than its regular MIUI devices, which gives it confidence to expand into new markets.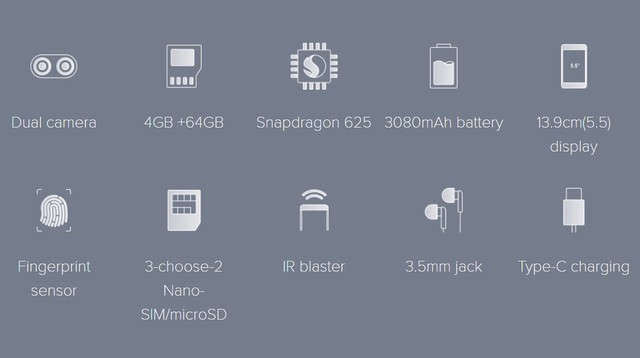 One of Android One's promises is speedy updates. The phones are expected to receive two operating system updates (the Mi A1 got to Android 9 Pie in late 2018) as well as three years of security patches.
Xiaomi Mi A2 launched in mid-2018. It has a larger 5.99-inch 1080p display, a more powerful Snapdragon 660 chip with four Cortex-A73 cores and an Adreno 512. The base configuration has 4GB of RAM, with a 6GB option.

The base storage is still 32GB, but Xiaomi has removed the microSD card, users can choose the 64GB or 128GB version if more memory is needed. The machine also removed the 3.5mm jack.
Mi A2 also changes the dual camera sensor. Xiaomi removed the 2x telephoto camera, replacing it with a 20MP camera with a 1/2.8" sensor (1.0 µm pixel size) and a brighter f/1.8 aperture, to support low-light photography. The 12MP main camera remains the same.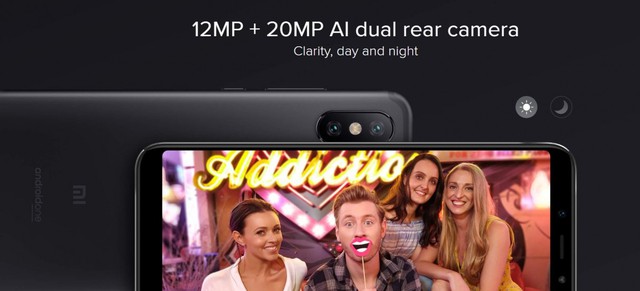 The 5MP selfie camera of the original version has been replaced by a 20MP camera that takes better photos, with a dedicated LED flash.
Despite having a larger body, the A2 only has a 3,000 mAh battery, but has support for Quick Charge 18W (v3 globally, v4 for India).
The Xiaomi Mi A2 launched with Android 8 Oreo and received the OS update to Android 10 in early 2020. Xiaomi has increased the price and the base configuration 4/32GB starts at 250 EUR, the 6/128GB is 350 EUR.
Xiaomi also offers a cheaper version, the Mi A2 Lite. It has a 5.84-inch 1080p IPS LCD screen and a notch design. Lite uses Snapdragon 625 similar to Mi A1. The basic configuration of the machine is only 3/32GB (with the option of 4/64GB higher), but at least it has restored the microSD slot and also the 3.5mm headphone jack.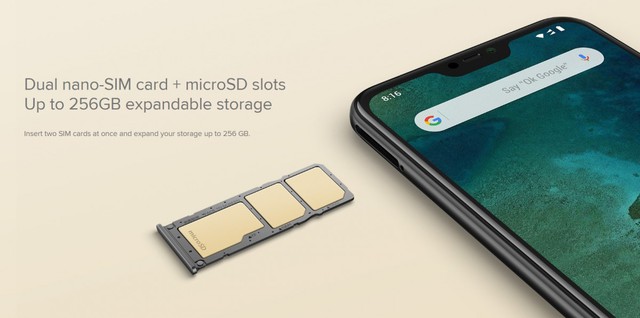 The device retains the main 12MP camera and ditches the low-light camera, replacing it with a 5MP depth sensor. However, the Mi A2 Lite has a battery up to 4,000mAh, which is a welcome upgrade.
Mi A2 Lite has a base price of 180 EUR (3/32GB) and 230 EUR (4/64GB).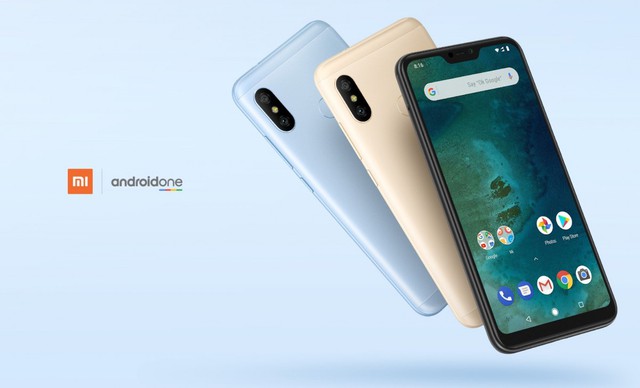 Next is Xiaomi Mi A3, launched in mid-2019, this is the last version in the Mi A series (Mi A3 does not have a Lite version) and also the time when everything fell apart.
The original Mi A3 showed quite attractive hardware with a 48MP main camera (1/2″, 0.8µm, f/1.8). There's no telephoto lens, but the camera has 2x lossless zoom, plus an 8MP ultra-wide-angle camera. There is also a 2MP depth camera. The selfie camera is upgraded to 32MP.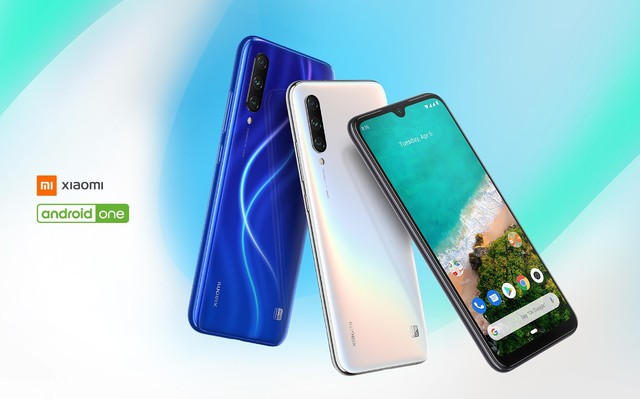 Mi A3 has a 4,030 mAh battery and 18W fast charging. The device switched to the Snapdragon 665, but the performance was still similar to the 660. Overall, the phone still feels faster thanks to the upgrade to UFS 2.1 technology (faster storage than the eMMC used in previous models. there).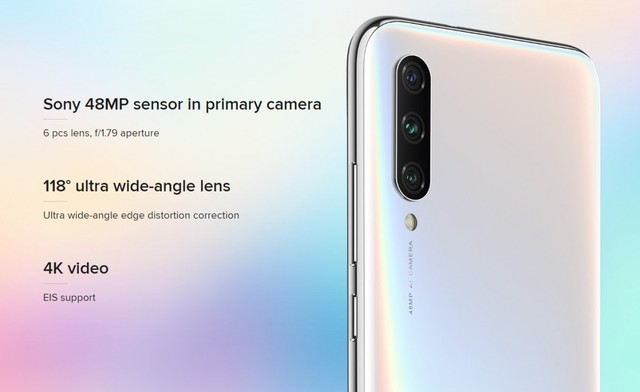 Xiaomi also listened to the fans and brought back the microSD card slot, 3.5mm jack. While it still lacks NFC, previous models don't have it either.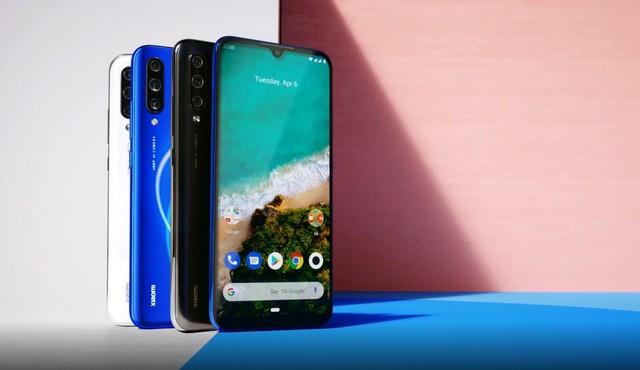 But those advantages are not enough to make up for the downgrade that Xiaomi did on the Mi A3.
The device has a larger 6.09-inch screen and switches to Super AMOLED panels. It sounds great, until you notice the resolution is only 720 x 1,560 px, which is too low for a mid-range smartphone in 2019.
Besides, despite using Gorilla Glass 5 on the front and back, the metal frame in the old versions has been replaced with a plastic frame.
Xiaomi Mi A3 has a base price of 250 EUR, same as A2, but the low resolution screen and plastic frame have disappointed fans, but there are still people who believe in Android One and that's when Xiaomi turned the faith. of users into a disappointment,
The phone launched with Android 9 Pie and will receive two major OS updates.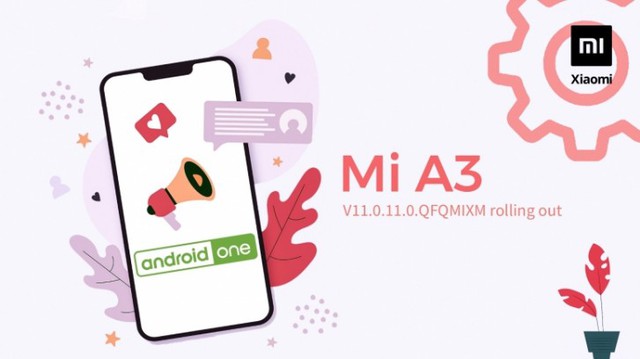 The Android 10 update was first released in March 2020, but it was quickly removed as many users noticed that their phones were not responding as they should after the update. The update rollout continued a few weeks later and the issue appears to have been resolved. However, another problem appeared and the Android 10 update was suspended again, by the third release there were still some bugs but were fixed a few weeks later.
Thought Xiaomi had learned its lesson, but the Android 11 update was even worse. The initial release at the end of December 2020 turned many users' phones into "brick". Xiaomi was slow to respond, it took several days for the update to be removed and by then it was too late. Users who encounter errors must send their phones back to the company for repair.
It was not until the end of January next year that Xiaomi was able to resolve the issue and release the "safe" Android 11 update. At this point, fans have lost faith in Xiaomi's A series – where Android One represents quick and easy updates.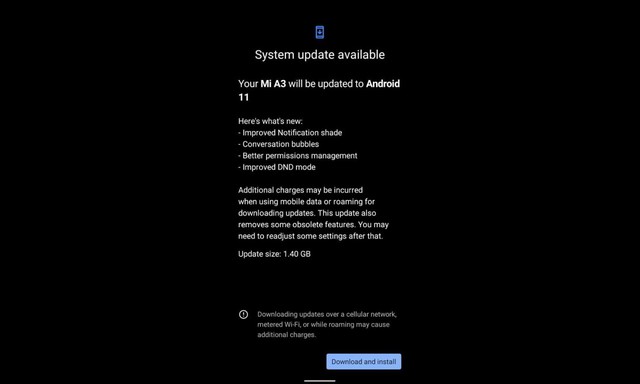 This is not an Android One problem, there is a serious flaw in the way Xiaomi develops their One software. In addition, the pure Android interface and limited pre-installed applications do not attract users like Xiaomi and Google expect. In the end, none of the Mi A sold well.
The combination of Xiaomi and Android One holds a lot of promise, however, the Mi A3's hardware problems and pathetic updates have given the A-series a bad name. Eventually, the Android Go version rose to fill the low-cost smartphone market, focusing on some of the One's original goals.
Reference: GSMArena

https://genk.vn/nhin-lai-xiaomi-va-android-one-khoi-dau-day-hua-hen-nhung-ket-thuc-bang-mot-noi-that-vong-20220405011901286.chn
You are reading the article
started promising but ended with a disappointment

at
Blogtuan.info
– Source:
genk.vn
– Read the original article
here