Business
Why do customers surf Shopee, Lazada, Tiki … for hours until addicted, but my website does not?
To help retailers build websites that meet their business goals and serve specific customer segments, user experience (UX) designers from the Martech & digital transformation solutions ecosystem Salestech of Bizfly provides behavioral analysis and customer experience when they visit and use the website.
Psychological Trap FOMO
"Honey, there's a fire, I see smoke right here" – the "subjects" of the e-commerce empires are always in a state of turmoil, ready to hunt deals with extreme spirit, spend their share. spend a lot of time on the Internet to surf the website to choose and buy.
The number of users who continuously interact, continuously experience and close sales is the desire of online retailers in any field. However, with the principle of not putting all eggs in one basket, retailers are tending to build their own strong brands and sales channels, avoiding being completely dependent on e-commerce platforms.
Cleverly applying customer retention "tricks" based on user behavior analysis, retailers can improve customer experience, build upgrades, and optimize website channels for omnichannel sales. own. And one of the core tricks of e-commerce platforms is the FOMO application – Fear of Missing Out, or Fear of Missing Out.
E-commerce platforms often use FOMO as leverage to reach and increase the conversion rate of buying behavior through many forms such as: Flash Deal, popup promotions, discount banners, and quantity vouchers. limit, display the status of buying, the item of interest is almost out of stock, the countdown timer ends the delicious deal, or free shipping for the first orders …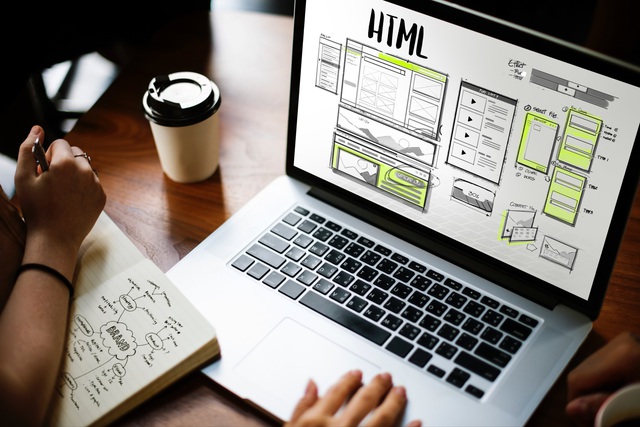 Designing a sales website is a journey to create chemical reactions in the user's brain when experiencing, promoting interactive actions.
To activate FOMO, website designers need to capture all of the user's senses through eye-catching images, "captivating" readers at first sight. Because the decisions made in FOMO syndrome are often irrational and spontaneous, the content messages on the website need to be creative, flexible and use strong Call to Action verbs and adjectives. .
However, in some cases, using FOMO too much has the opposite effect, causing customers to leave faster. The balance and alignment of the right dosage needs a professional website building consultant. With more than 13 years of experience in managing and designing websites for more than 5,500 customers, deeply understanding the specifics of each industry, Bizfly will orient in depth to help businesses conquer customers' hearts in a subtle way. Depending on each business problem, product type, customer target, market field and actual situation of the business, Bizfly will offer corresponding website strategy advice, solving specific problems can be based on analysis of user data.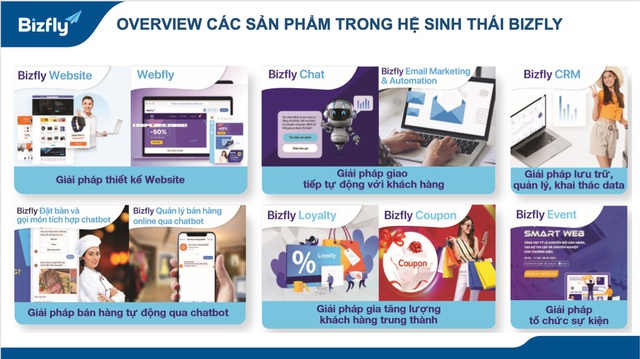 Overview of solutions to support online retailers from Bizfly.
Increased interactive experience
According to research from Harvard Business Review, a website that offers highly personalized experiences will help businesses cut costs for customer conversions by 50%, increase revenue by 5-10% and optimize cost problems. Effective budget use from 10-30%. Revenue of businesses increased by 17% when they were in the top of the customer shopping experience (according to Forester).
Today's e-commerce platforms also bring stronger shared experiences to consumers, focusing on improving the shopping experience and interaction between sellers and buyers. The process of goods being added to the shopping cart quickly creates a sense of excitement to buy goods from the viewers. Shoppers can search for products, order, pay, and track shipping, all while participating in communities and enjoying a host of advanced social features on one platform.
Therefore, when building websites for customers, Bizfly is always interested in providing users with a continuous and convenient experience, enhancing the sense of connection between customers and the brand. Websites built by Bizfly are prioritized for SEO standards and optimization to make the website friendly with search engines such as Google, Yahoo, Bing, Ask, Yandex, Coc Coc… than. At the same time, because the customer experience journey is very diverse and tight, the website must have perfect features, without errors or omissions at any user operation.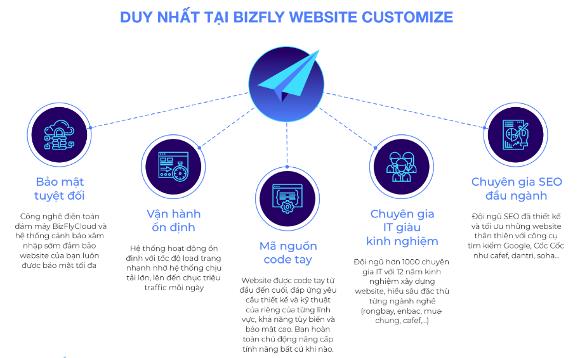 Highlights of Bizfly Website.
Along with that is an integrated set of marketing and sales automation solutions, including: Chatbot consulting, automatically closing orders according to the scenario is an effective tool to promote customers to make decisions faster; Email Marketing is a lead nurturing tool, based on CRM to collect data – intelligently classify and filter data to manage the entire marketing and sales process…
In particular, the sales website is flexibly integrated by Bizfly with online brands such as VNPay, AirPay, 24/7 e-wallet, and connects quickly with many leading delivery and shipping units nationwide, supporting sales. row max. Each Bizfly website is fully hand-coded according to its own features to meet the unique needs of each customer. When designing the website Bizfly also optimizes the source code to ensure that businesses can easily upgrade the website when needed.
Bizfly design team will advise on styles, colors… to help the website become friendly, accessible, attractive, and balance FOMO and relaxing user experience. After understanding the indicators of bounce rate, exit rate, pages per visit, length of stay on the website… through customer behavior analysis from Bizfly, business owners have enough database to find out strengths and weaknesses. Weaknesses and points to improve your website to achieve the purpose of closing orders and selling.
Learn more about Bizfly's professional and reputable website design service to improve the user experience on your website. here.
https://cafebiz.vn/tai-sao-khach-hang-luot-shopee-lazada-tiki-hang-tieng-dong-ho-den-nghien-con-website-ban-hang-cua-toi-thi- no-20220405190618846.chn
Following the Economic Lifestyle
You are reading the article
Why do customers surf Shopee, Lazada, Tiki … for hours until addicted, but my website does not?

at
Blogtuan.info
– Source:
cafebiz.vn
– Read the original article
here