Games
Manga/Film
7 forms of "transformation" of Luffy to increase his strength, number 6 is too good!
By manipulating his rubbery body, Luffy is able to achieve transformations that make him more powerful in combat.
Below, let's review Luffy's "transformation" forms in One Piece up to the present time!
1. Gear 2
Luffy once said that he invented this technique after seeing CP9 use Soru. Basically, this technique created by Luffy helps to speed up the circulation of blood in his body.
When using Gear 2, Luffy's speed and agility increased dramatically, par with the speed of sound. The side effect of this state is that Luffy will get tired and hungry faster when using it. However, after the timeskip, this drawback has been overcome.
After the timeskip, Luffy was able to "mix" Gear 2 with Busoshoku Haki and even use Gear 2 immediately.
2. Gear 3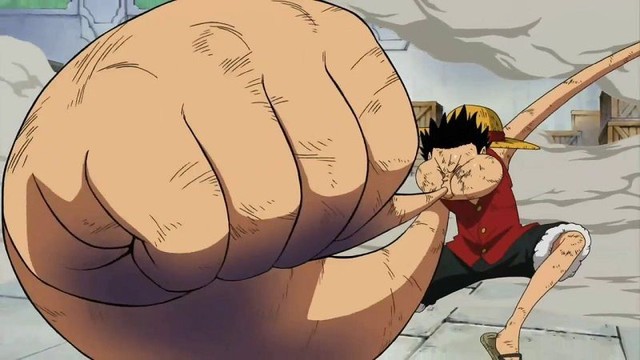 To use Gear 3, Luffy pumps air through his bones to make his body or just one hand huge, increasing the maximum area to attack with more force. With the addition of Haki, Gear 3 becomes even more powerful. Luffy first shows Haki wrapped in Gear 3 when he confronts Kraken during the Island Island arc.
But Gear 3 also has its downside, as its limbs are so large it will make Luffy lose his agility, trouble moving unless he is in Fusen form. After the timeskip, you have develop even more powerful Gear 3.
3. Gear 4 Boundman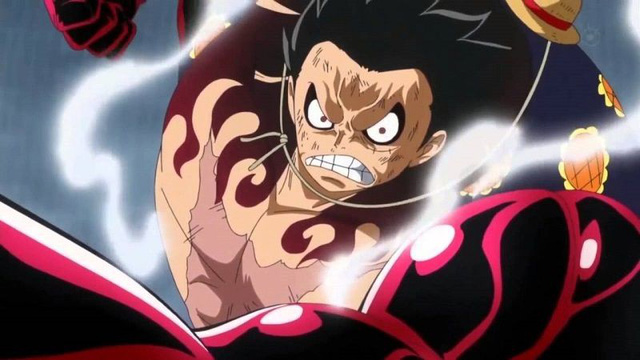 Boundman is the first Gear 4 form Luffy uses. Key to Activation Gear 4 it's Luffy Haki up his arm before blowing, then he also blew into his muscles. In the form BoundmanLuffy can't even stand still but always bounces on the ground like a ball.
In this form, Luffy's body covered with Haki is still rubber, so even enemy attacks can bounce off Luffy's body without injuring him.
4. Gear 4 Tankman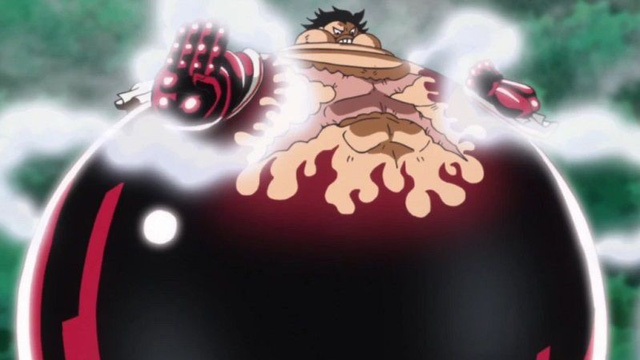 This technique is like an impromptu technique that Luffy activated just because he was already full. Cracker's sword can hurt Luffy, even in Boundman form. But when Cracker tried to attack Luffy in Tankman form, it was completely unsuccessful.
5. Gear 4 Snakeman
Snakeman is the third form of Gear 4 and it was first introduced at the Whole Cake Island arc, when Luffy fought against Katakuri in the mirror world. In this form, Luffy still blows air into his arm and compresses it, but this technique mainly relies on speed, not strength.
When using Snakeman, Luffy looks much slimmer than Bounce Man and only Haki is present on his arms and legs.
6. Gear 5
In chapter 1044 of One Piece, Luffy deployed Gear 5. Gear 5 is considered to be the result of Luffy's Devil Fruit Awakening.
In this form, Luffy seems much more free to control himself and to manipulate his surroundings. In chapter 1045, Luffy's entire body can turn into a giant, not just some body parts like Gear 3. Kaido in chapter 1044 realizes that Gear 5 has the properties of both Zoan and Paramecia systems.
7. Nightmare Luffy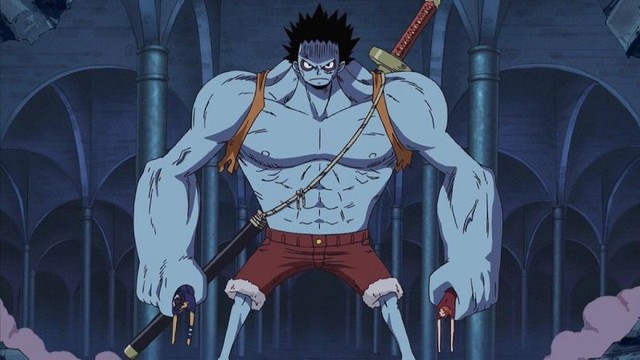 This is not a transformation that Luffy can perform alone. Luffy achieved this form with a hundred shadows injected into his body. After that, Luffy's body became larger, his skin turned blue, and his strength and speed also increased.
It's not just physical strength, but Luffy also has the power of shadows injected into his body. For example, the ability to use swords. However, because this move requires a shadow, Luffy cannot use it arbitrarily. He can only activate it on Thriller Bark.
https://gamek.vn/one-piece-7-dang-bien-hinh-cua-luffy-de-gia-tang-suc-manh-so-6-qua-la-dinh-20220406132944479.chn
You are reading the article
7 forms of "transformation" of Luffy to increase his strength, number 6 is too good!

at
Blogtuan.info
– Source:
gamek.vn
– Read the original article
here