Business
Binh Duong is under great pressure for affordable housing?
In recent years, when it comes to the affordable apartment market, people refer to the Binh Duong market, especially the Di An area – bordering Thu Duc City and Ho Chi Minh City. This is also the area where many mid-range apartment projects appear, with a much more comfortable price than the adjacent area of ​​Thu Duc City.
However, for about 2 years now, the real estate price level here has also fluctuated sharply with the speed of urbanization in the area. According to Colliers Vietnam expert, real estate prices in Binh Duong are increasing sharply, especially in Di An city. Specifically, many projects opened for sale at 50-70% higher prices than neighboring projects opened for sale before. Some projects are also offered for sale at around 45 million VND/m2 – the price "equal" to the suburban area of ​​Ho Chi Minh City. Real estate in some areas of the administrative center of Di An touched 60-70 million VND/m2.
Meanwhile, real estate in the adjacent area is Ho Chi Minh City, the price is also continuously increasing "dizzy". The latest report Cushman & Wakefield published in March 2022, the average selling price of apartments in HCMC market reached 3,300 USD/m2 (equivalent to 75.4 million VND), an increase of 8% quarter-on-quarter and up 27% year on year. Only in Thu Duc City, data recorded at the end of 2021 by batdongsan.com.vn, the average apartment price here is about 85.6 million VND/m2.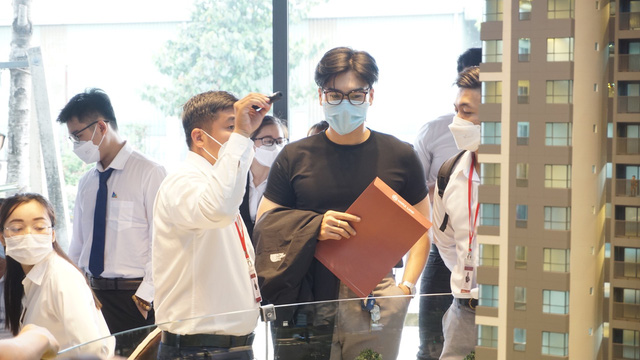 Apartments priced under 30 million VND/m2 are showing signs of being "exhausted" in Binh Duong real estate market
So to see, both Ho Chi Minh City and Binh Duong, the current real estate price level has climbed a new ladder. Particularly, Binh Duong, with the highest urbanization rate in the country (84%) and immigrants accounting for more than 50%, is creating great pressure on affordable housing in this area. According to experts, although the supply of real estate in Binh Duong has been abundant in recent years, there are not many affordable housing products that hit the real needs of young customers. Projects with prices from 26-30 million VND/m2 (which appeared a lot before), are currently quite scarce.
Currently, in the area of ​​​​Binh An, Di An City, there is an apartment project named Honas Residence with a "rare" price of 26 million VND/m2 (excluding VAT). Records show that this price is lower than the market level and even softer than the selling price of neighboring projects in Di An City. Along the National Highway 1K, near this project, a number of new projects are being offered for sale with prices ranging from 33-34 million VND/m2. It is known that the project has a small, flexible apartment design from 45-69m2; As a result, the total cost of apartments ranges from just over 1.2 billion VND/unit. The investor also offers support policies such as, customers only pay from 120-200 million VND to buy an apartment, get a grace period and interest rate support for up to 18 months, and at the same time, receive an additional discount of up to 9.82%.
In this area, there are currently a series of apartment projects with "clashing" prices. For example, located on National Highway 1K, Green Squara Di An apartment complex has the lowest unit price of 40 million VND/m2. Charm City project is bidding for about 34-39 million VND/m2. With a 2-bedroom apartment, area from 75-80m2, selling price ranges from 2.3-2.8 billion VND/unit – this price is almost approximately equivalent to apartments in the suburbs of Ho Chi Minh City Or, the New Galaxy project on Thong Nhat street is currently trading for VND 34-40 million/m2 for an area of ​​50-84 m2; HT Pearl is priced from 33 -35 million VND/m2…
Meanwhile, a number of real estate projects in Thuan An, Binh Duong also increased in price, reaching an average of 49.5 million VND/m2 (according to data of Savills Vietnam). This price is "equal", even higher than some projects in the suburbs of Ho Chi Minh City.
Therefore, apartment projects that are still in the price range of 26-30 million VND/m2 in Binh Duong at this time are considered "rare goods" that are difficult to find and have a great advantage in liquidity.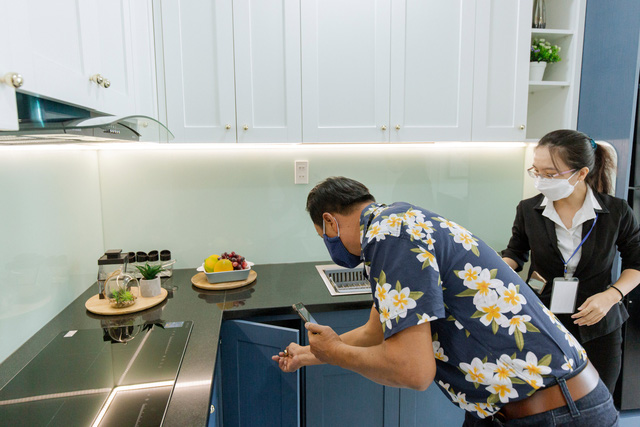 Thus, it can be seen that in the context of rapid urbanization in Binh Duong, the price level of real estate has increased accordingly. The problem of affordable housing supply in the future is posed for the real estate market in this area. It is forecasted that the current price level may continue to increase thanks to the support from positive development factors such as economy, urban infrastructure, etc.
Although the price level has increased compared to 2-3 years ago, according to experts, the market of Di An and Binh Duong is still the area with the most abundant real demand in the satellite cities. when welcoming both directions: workers working in Ho Chi Minh City and Binh Duong.
Mr. David Jacksosn, General Director of Colliers Vietnam, said that the main target groups suitable for small apartments in Binh Duong are workers working here and young people working in Ho Chi Minh City. cannot afford to buy an apartment in HCMC.
This expert said, due to the increasingly excellent and modern design capacity, the small apartments are now very comfortable and suitable for the dynamic rhythm of life. For workers, they will have a much better place to live than inns and avoid having to take on too much debt. Meanwhile, young people also own apartments in an area with full facilities and can still maintain jobs in Ho Chi Minh City if they want due to increasingly convenient traffic connections.
https://cafef.vn/binh-duong-dang-ap-luc-rat-lon-ve-nguon-nha-o-gia-hop-ly-20220403174016053.chn
You are reading the article
Binh Duong is under great pressure for affordable housing?

at
Blogtuan.info
– Source:
cafebiz.vn
– Read the original article
here