Giải trí
Dan Le said that his two sons are happy to roll their tails when they can go to school, Bao Thanh is full of love and worry.
WATCH VIDEO: How Bao Thanh "sad" the husband for daring to say that his wife is a mess at home.
After months of online learning due to the impact of the COVID-19 epidemic, nearly a million elementary and sixth graders in Hanoi today returned to school in a happy and joyful atmosphere. Previously, children in grades 7 to 12 were also able to attend school. Many see this as the children's first day of school after months of being friends with computer screens.
Along with that feeling, many artists who are parents share their thoughts on social networks. Sharing on his personal page, Bao Thanh is a little sad when giving first son back to school, while the child is happy to see his friends again. He wrote: "Nu is a bit sad today because eldest brother is already at school. The eldest brother is happy because he has not been able to go to school for a long time. Mother loves and cares. Mother loves her 2 babies. May peace always be with my two babies."
Underneath the comments, Bao Thanh said his daughter would be "a little sad" because her brother left for school today and no longer has anyone to play with.
The "mother of two" said that whenever she has a daughter in the family, she feels that her eldest son is more mature and looks like the eldest brother in the family when he knows how to help his parents in many ways. While taking her children back to school, despite being very reassured, she is still a little worried about health problems when the COVID-19 outbreak has not completely disappeared.
MC Diep Chi had been feeling dizzy with his daughter since the night before while preparing clothes and bags for his daughter. He narrates: "Congratulations dear and friends to school! Last night, my mother ironed for me a uniform shirt, but I also felt relieved. The shirt is neatly folded and has been in the corner of the closet for too long. This morning, although the bus did not pick up at 7 am, but an hour earlier, the baby had woken up from the alarm clock and was busy preparing everything even though everything had been arranged last night. The whole family called it crowded, wanted to follow me. I wish you and your friends a very happy day. What to learn today, determination to play is the main thing".
MC Diep Chi's daughter expressed her desire to go to school since getting up early, preparing clothes…
MC Dan Le was as excited as the two boys, staying up late at night nervous. He shared his feelings on his personal page: "The tail-twirling fun is real, no joke. Watching them run straight to the bookstore, frantically buying notebooks to prepare for the day they return to class, is both sinful and funny.
Also, yesterday maybe because of nervousness, friends kept falling, stayed up until 10 pm, I am afraid this morning can't get up. Who cares, without an alarm, at 7:30 this morning, I saw them wearing uniforms, urging each other to get out of the house. So, after almost 2 years of being cooped up at home because of COVID-19, today children can also go to school, meet friends, meet teachers, meet aunts and continue the journey of finding life. I hope you are always happy and eager to learn. May every child on this earth be loved and go to school!"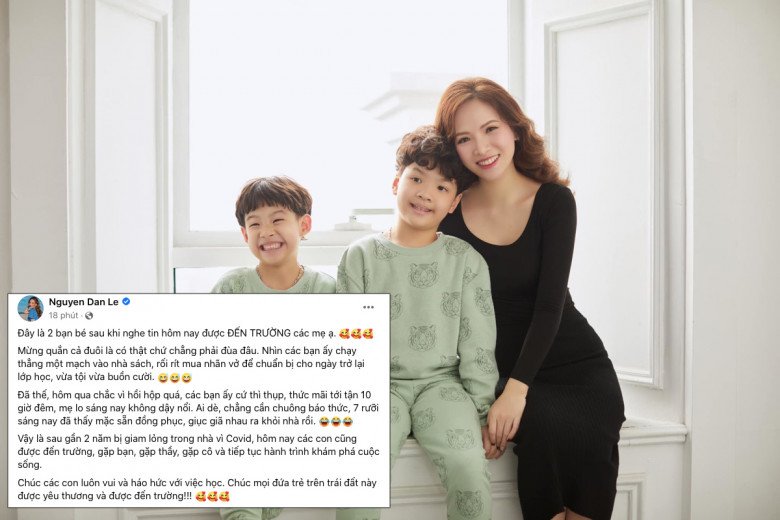 MC Dan Le described how his two sons felt when they heard that they were going back to school.
Actress Kam Quynh also showed him a photo of his son with wide teeth, saying that it was the first day of elementary school so he was very excited. "First day at school! Tomorrow the boy will enter Elementary School for the first time, learn about school discipline for the first time, meet his friends and homeroom teacher for the first time… will be very interesting!
It was definitely not 'wet eyes' but a happy smile because Be was so excited! Fortunately, in the second half of the first school year of my life, I was able to attend school! Have a good time! Love you!" – he wrote.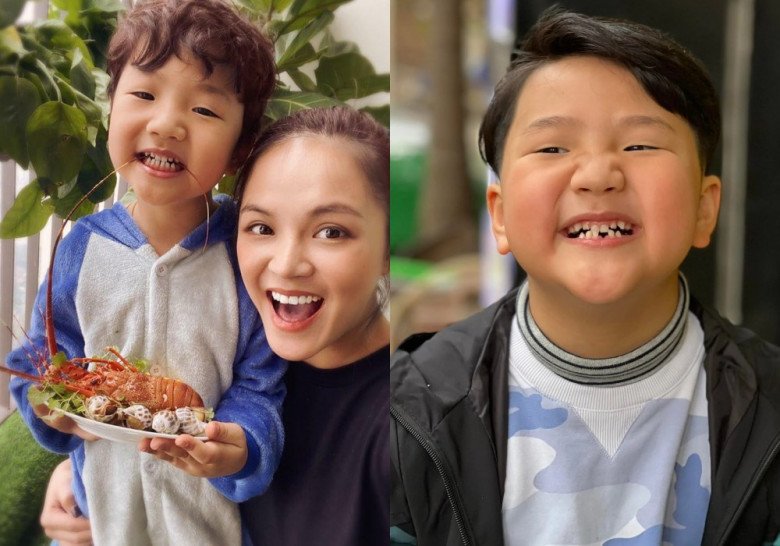 On a meaningful day, Thu Quynh has told and set hopes for her son on a new journey. He said that, on the first day of school, he went to Elementary School for the first time.
MC "We are soldiers" Hoang Linh almost cried when the children returned to school. She says: "Morning is the uniform of two brothers who almost shed tears because of emotion. Finally, the day of "parental release" has finally arrived, Moms. In addition, he also jokingly said that today is "liberation day" when children go to school, parents are "lightly burdened" with care, so they want to invite friends to celebrate.
MC Hoang Linh is as happy as "opening the party" when taking the children to school, as is the day of parents' "liberation".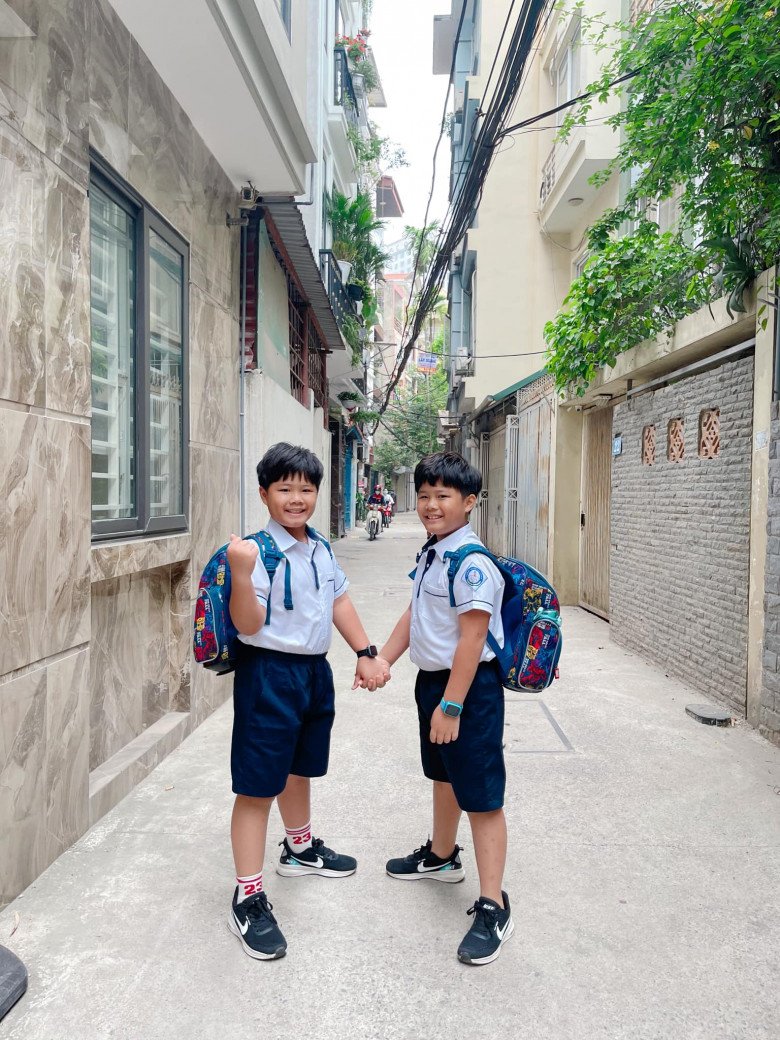 The two sons look adorable in their school uniforms.
MC Minh Trang jokingly compares that today is more fun than the first day of school when dropping children off at school. "Today, we as a family have great happiness that cannot be hidden, eldest brother has officially returned to school. At 6 pm, the whole family's lights were on, excited like a festival, the new bus arrived at 18.30. eagerly waiting for the car… My sister Ruoc saw her going to the car door, still carrying the oven in it with some raw pies…
Even though it's also fun at home, having brothers and sisters, there are many books and games that mother gave me, but it's true that it's no better than going to school, meeting her and meeting friends, being able to go for a walk. around, chatted a bit. billions of things in the sky and under the sea".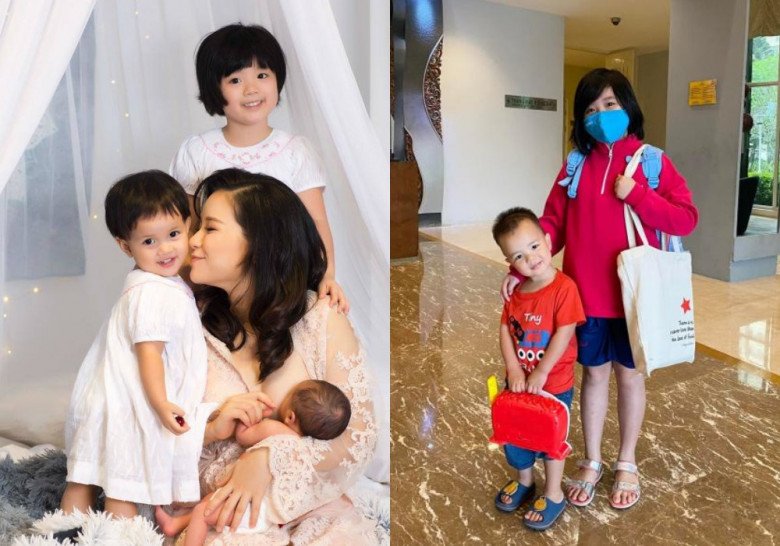 MC Minh Trang posted a photo of his son taking his sister to school.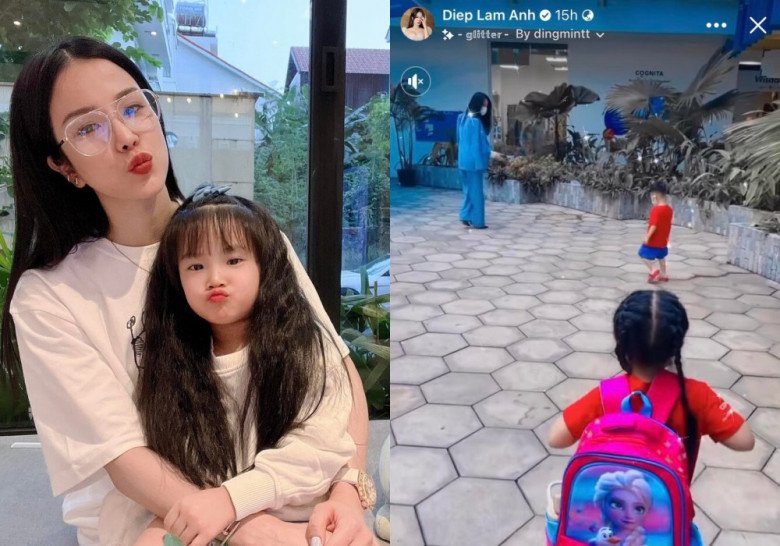 Diep Lam Anh also uploaded a photo of her daughter's joy when she went to class to meet her friends.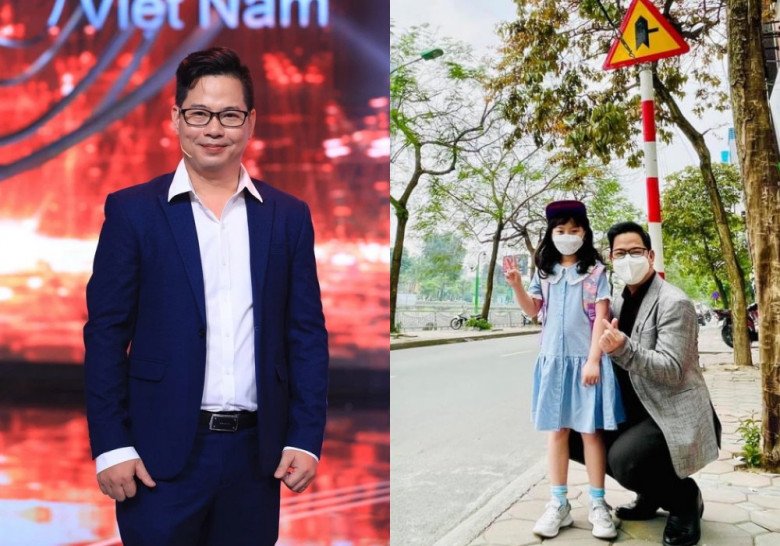 Jury program "Super Intelligence" – Prof. Association. Dr. Tran Thanh Nam also showed off a photo taken with his daughter Jack. "Mark the joy of returning after two years. May your school be safe and happy," he wrote.
Actress, child model popular Chu Diep Anh also expressed interest in going back to school with his friends. On her personal page with a green tick, the girl writes: "I can already go to school, everyone. Going to school today is better than going for a walk." Even Diep Anh was so excited that yesterday morning she went to bed early and now wakes up at 6 to go to school.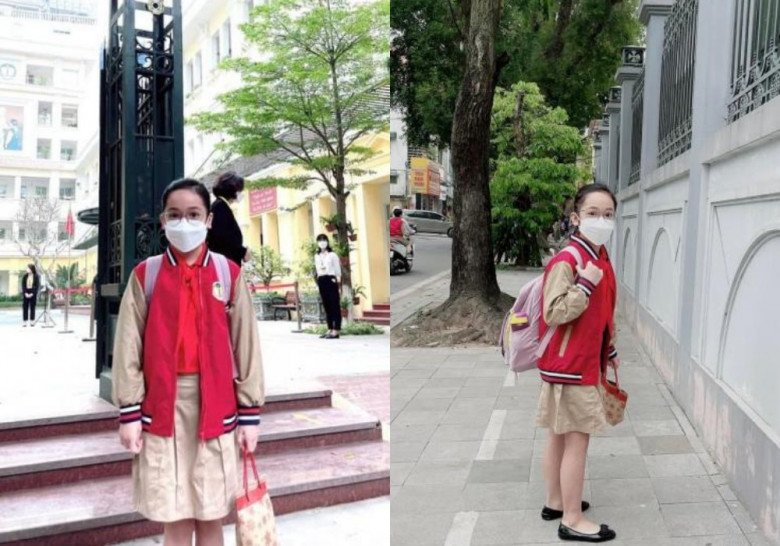 The little actor from the film "Love the sunny day" also got up early to go to school.
You are reading the article
Dan Le said that his two sons are happy to roll their tails when they can go to school, Bao Thanh is full of love and worry.
at Blogtuan.info – Source: Eva.vn – Read the original article here