Business
Hanoi's "unique" housing specialty suddenly appeared in a famous American magazine
Insider of the US recently published an article about a special housing architecture in Hanoi that makes a strong impression on foreigners. According to Amanda Goh, the author of the article, the street here attracts visitors by a type of house known locally as "tube house".
The houses are less than 2m wide, 6m long but 12 stories high
The typical tube houses on the streets of Vietnam's capital are painted in a variety of colors, they can be less than 2m wide, less than 6m long and up to 12 stories high.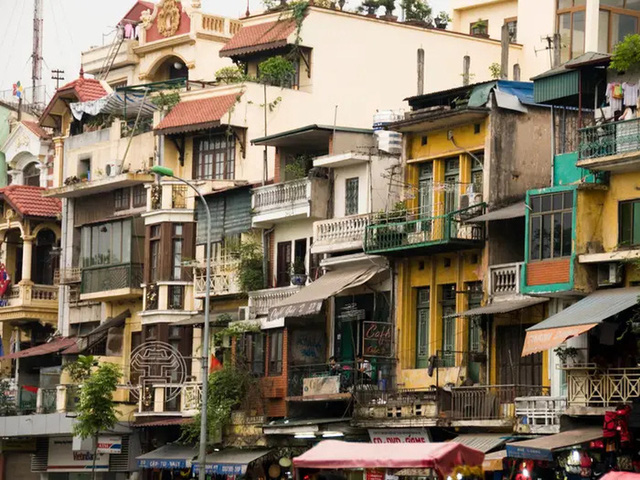 Narrow residential houses called "tube houses" in Hanoi's Old Quarter. Photo: Victor Fraile Rodriguez/Getty
According to Mr. Dinh Quoc Phuong, Director of the Interior Architecture Program at Swinburne University of Technology, tube houses are one of the most popular types of architecture in Vietnam today.
"The old tube houses were built before 1954, usually with two floors, extending later with a narrow facade of 2-5 meters. Still on that old ground, the tube house is now built higher, even up to 12 floors", said Mr. Phuong.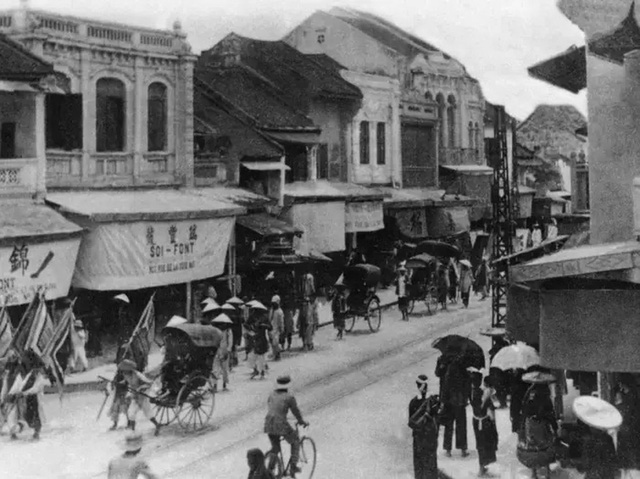 Old two-story shops along Hang Dao, Hanoi's Old Quarter (1926). Photo: Historical documents
According to some historical records, the type of "tube house" originated in the old quarters of Hanoi. This area is a hub for trade and commerce. Each street is named after the pottery or items that are popularly sold there such as Hang Bac street (selling jewelry, gold and silver) or Hang Gai street (selling silk).
Unlike newer tube houses, which are purely residential, many old tube houses in the Old Quarter continue to serve commercial functions and are extremely important to households.
Old tube houses tend to have shops on the ground floor, leaving space for families on the upper floor. Despite having a narrow facade, tube houses are often very deep. There are houses that can be up to 100 meters deep.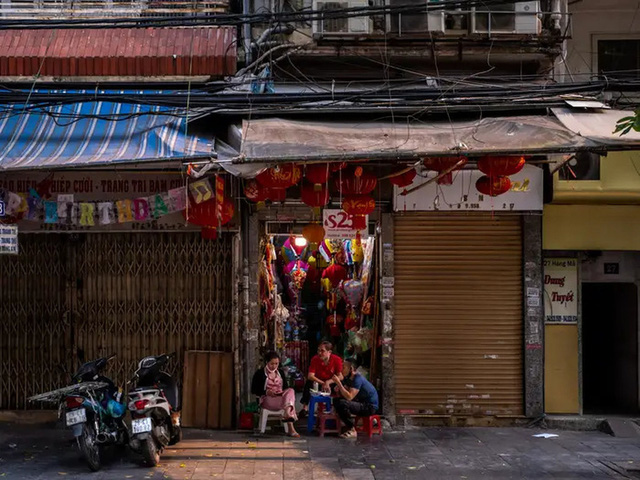 The tube houses have a narrow width, which is both a residence and a place of business for many households. Photo: Linh Pham/Getty Images
"With a multi-storey design, tube houses are often the residence of many generations in a family", Mai Hung Trung, the architect who initiated Hanoi Ad Hoc, a study on Hanoi's urban landscape, told Insider.
According to Mr. Trung, until now it is still possible to find houses that are the residences of 5 or 6 different families in Hanoi's Old Quarter.
"Up to 5 or 6 families can live together. And until now, in the old quarter, you can still see different families living in the same house. That includes families that are not related by blood", said Mr. Trung.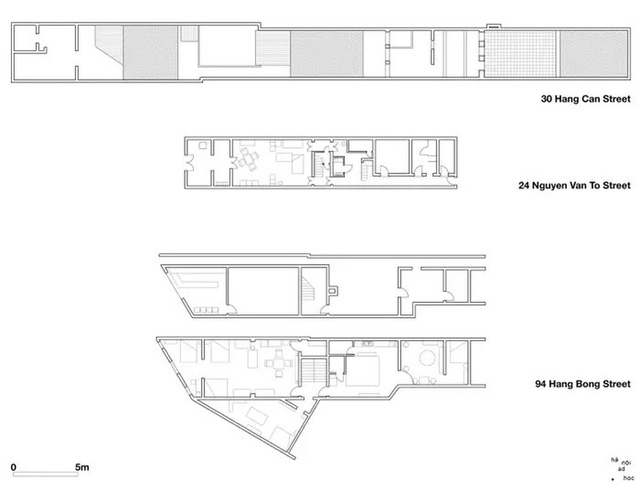 The floor plan of the tube house is different. Some can be as deep as 100m. Source: Hanoi Ad Hoc
Unmistakable features of Vietnamese streets
Talking about the design origin of this type of house, Mr. Trung said that there are many theories put forward.
First, this architectural style may have evolved due to the expensive land prices. As the population density increases, the government is forced to collect frontage taxes on the main streets, causing people to try to reduce the size of the facade. But as the number of family members increases, they need space and are forced to build from the inside out.
Mr. Trung said: "In the inner city, land is as precious as gold. Street houses used to be one of the measures to assess the wealth of the people".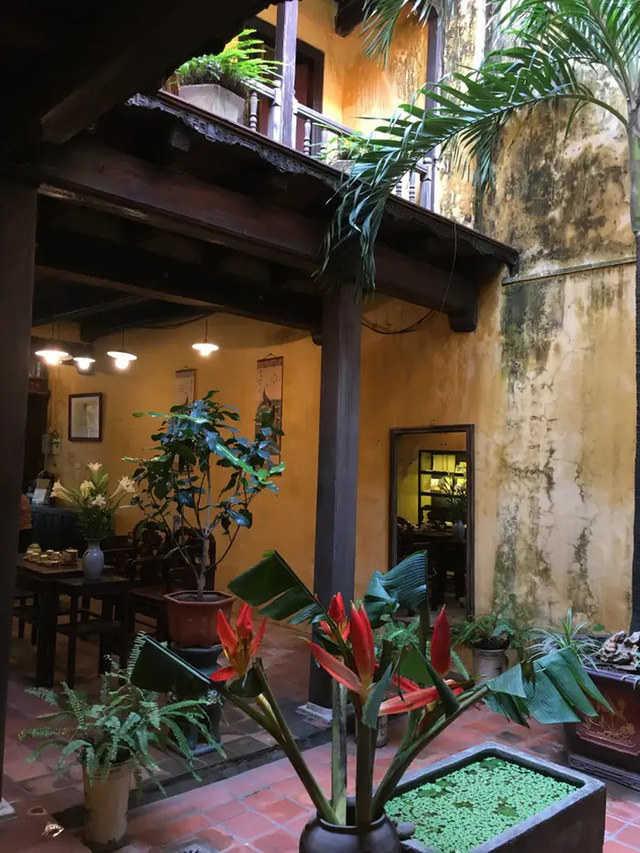 The courtyard of the old tube houses. Photo: Hanoi Ad Hoc
Accordingly, old tube houses often have a courtyard to catch light and function as a "skylight" for natural ventilation. This is also a common place where family members gather and gather.
Nguyen Do Dung, co-founder and CEO of enCity told Insider: "These courtyards can sometimes fit only a small tree, or a few chairs to sit and drink tea. Sometimes, a little well in the yard".
"This courtyard is closed, separate from the noise and noisy life outside, so this can be considered a very peaceful place in the middle of the house.," he added.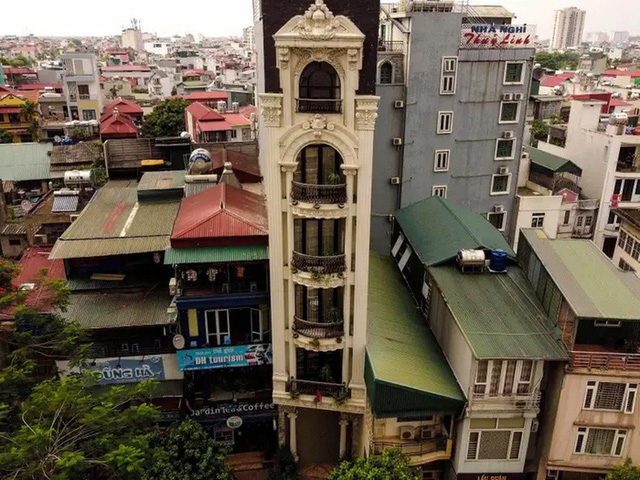 The tube houses are designed in the French architectural style. Photo: Manan Vatsyayana/Getty
According to Mr. Dung, in recent years, new tube house designs have witnessed a revival of French architecture. This colonial style has been adapted and created in many different ways.
"Some used façade details, such as cast iron balustrades and skylights from French villas in the design of their new homes… Others adapted the domes to resemble the colonial public buildings like the Hanoi Opera House for their high-rise tube houses", added Mr. Dung.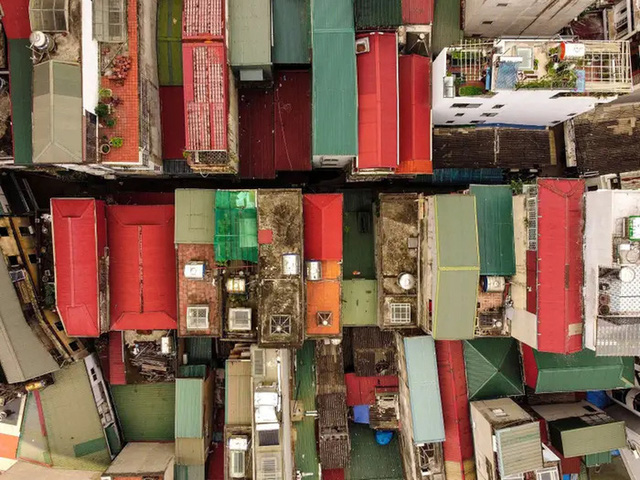 An aerial view of tube houses in Hanoi capital. Photo: Manan Vatsyayana/Getty
But regardless of their origin, author Amanda Goh asserts, besides motorbikes, these "tube houses" are still an unmistakable feature of Vietnamese streets, it has shaped the urban landscape of the country.
"They have been together for many years. And one of the reasons that small motorcycles are perfect for narrow tube houses is that with a motorcycle, you can really get to any tight corner in the city.", said Mr. Dung.
(According to Insider)
https://soha.vn/dac-san-nha-o-co-mot-khong-hai-cua-ha-noi-bat-ngo-xuat-hien-tren-thoi-bao-danh-tieng-my- 20220404170439619.htm
You are reading the article
Hanoi's "unique" housing specialty suddenly appeared in a famous American magazine

at
Blogtuan.info
– Source:
cafebiz.vn
– Read the original article
here