Up to now, almost all car manufacturers in the world have planned to electrify their product lines. That's pretty much the goal the whole industry is aiming for, and if there's a car company that's going to take a break for a while, surely when they wake up, they'll find themselves in a cloud of dust. Other car companies jumped ahead.
However, just because the entire industry is focused on making electric vehicles does not mean that electric vehicles will be a universal, easily accessible product. In fact, electric cars are still a luxury for both consumers and manufacturers.
A senior Mercedes official recently shared with Road & Track that both current battery technology and the economy have not yet reached the point where electric cars become comparable in price to diesel models. internal combustion.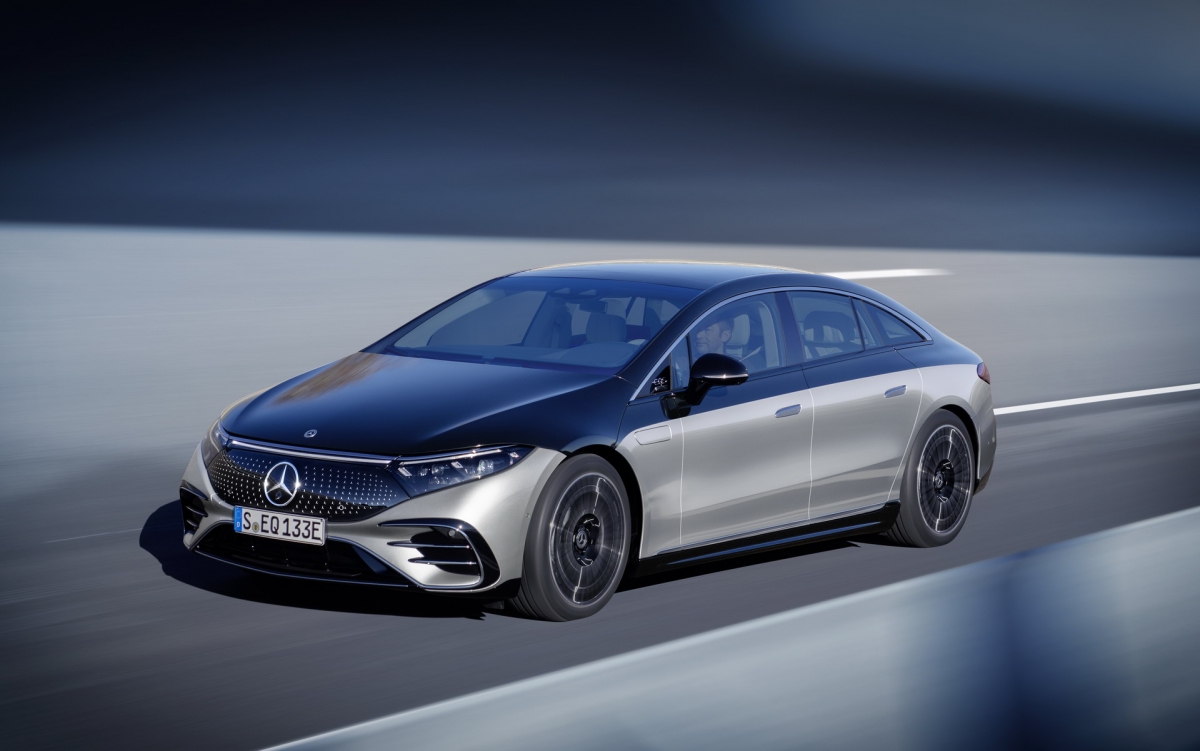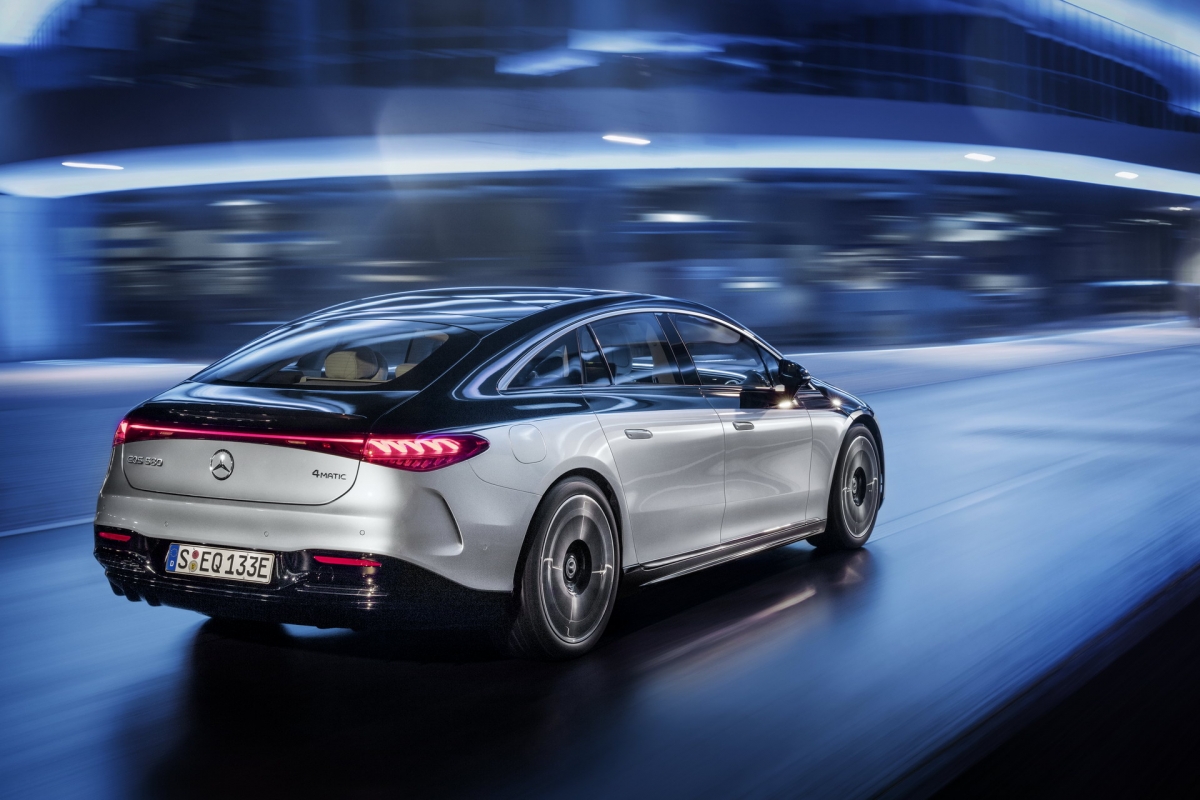 In the near future, Mercedes Vietnam will distribute the luxury electric sedan Mercedes EQS.
"Still A LONG ROAD"
As an electric vehicle, it is impossible not to mention the heart of the electric car – the part that supplies power to the engine. In the past, many articles have emphasized that the battery price of electric vehicles is not cheap, but the specific price is not clear, only knowing that this technology is gradually narrowing with the technology already available on models. vehicles using internal combustion engines that have up to 100 years of development.
Commenting on this, Mercedes' Chief Technology Officer, Markus Schäfer, said that it is highly likely that the equilibrium will be far away: "Going to the 50 USD per kilowatt mark, the equilibrium of costs. basically between electric cars and cars with internal combustion engines, I think we still have a long way to go. With today's chemistry, I don't see that equilibrium yet."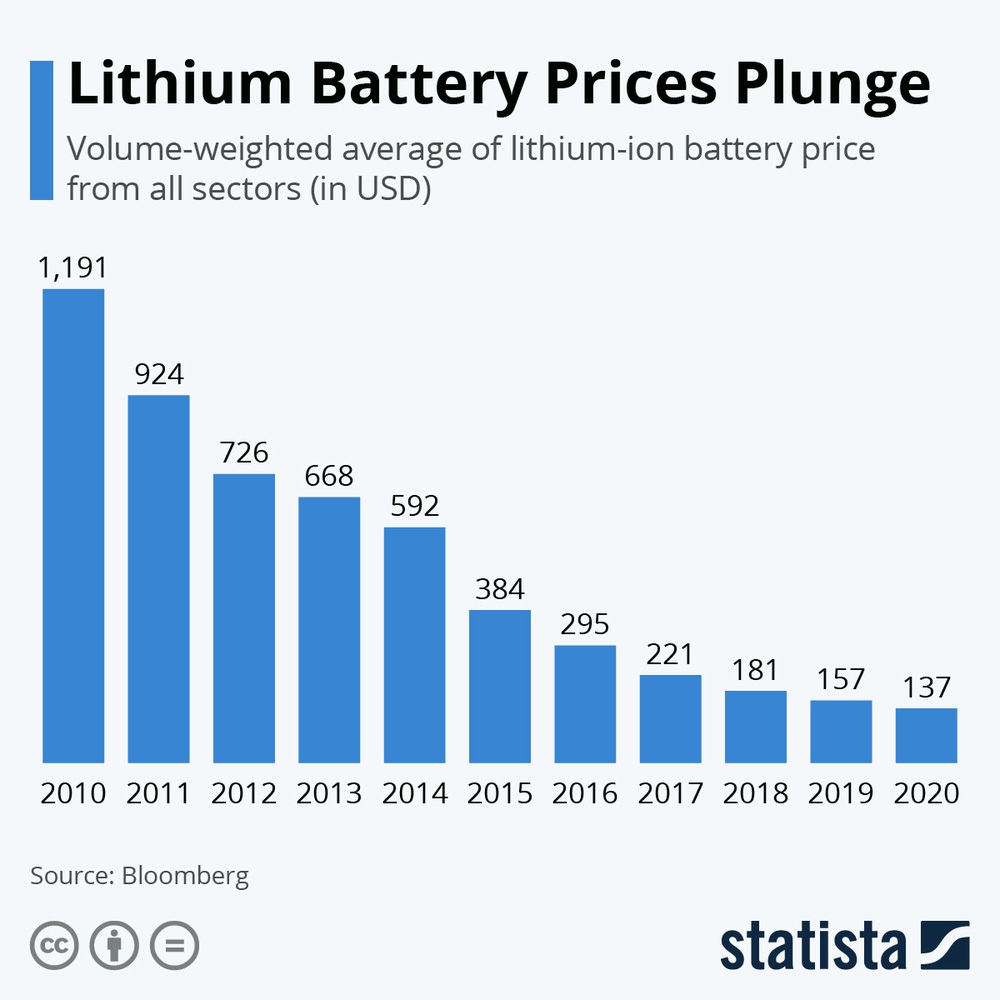 Electric vehicle battery price chart from 2010 to 2020. Source: Bloomberg, Statista
That is not to mention the battery cost has not changed significantly. In 2010, according to Bloomberg data, a lithium-ion battery pack cost about 1,100 USD/kW; over a decade, this cost has dropped to around $137/kW – an 89% reduction.
Bloomberg also predicts that by 2023, battery costs could reach $100/kW. However, it should also be mentioned that some Chinese companies are now able to supply the market with battery blocks with prices below 100 USD/kW.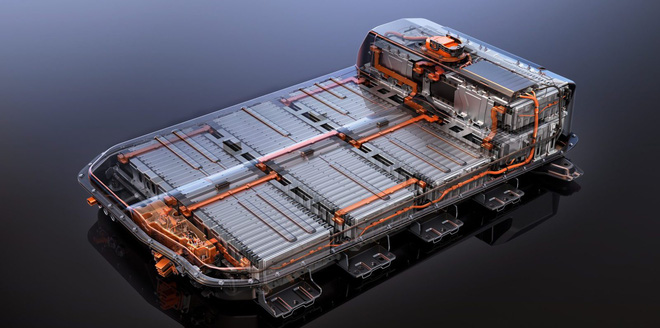 An electric vehicle battery pack can account for up to a quarter of the entire vehicle's value. Photo: transportenvironment
In addition to the difficulty of the cost of electric vehicle batteries, the Mercedes Chief Technology Officer continued that the industry is currently facing two other "rocks", in turn, the cost of exploiting raw materials to make batteries and increasing demand for electric vehicles.
The sought-after electric car seems to be what manufacturers want, but this is creating more difficulties in the context of a difficult global supply of lithium (the main material of electric vehicle batteries). . When lithium is scarce, the price is high enough, the demand to buy lithium also increases, the price of lithium continues to have an "excuse" to increase again.
The Tesla Model 3 used to cost $35,000 when it was first launched in early 2019.
The car industry as a whole has probably also realized that the transition to electric vehicles is not something that can be done overnight. An example can be taken with the "cheap" electric car that Tesla has promised – Tesla Model 3. This electric car company used to want this model at $ 35,000, but recently, Tesla had to raise the price. The price of the standard version of this model in Germany, from about 47,000 USD to about 54,600 USD.
Tesla did not provide an explanation for this shocking price increase, but Carscoop has speculated that it is most likely due to the rapid increase in the price of nickel (another key ingredient in electric vehicle batteries). recently.
DON'T FORGET VEHICLES, IS VINFAST BEING too hasty?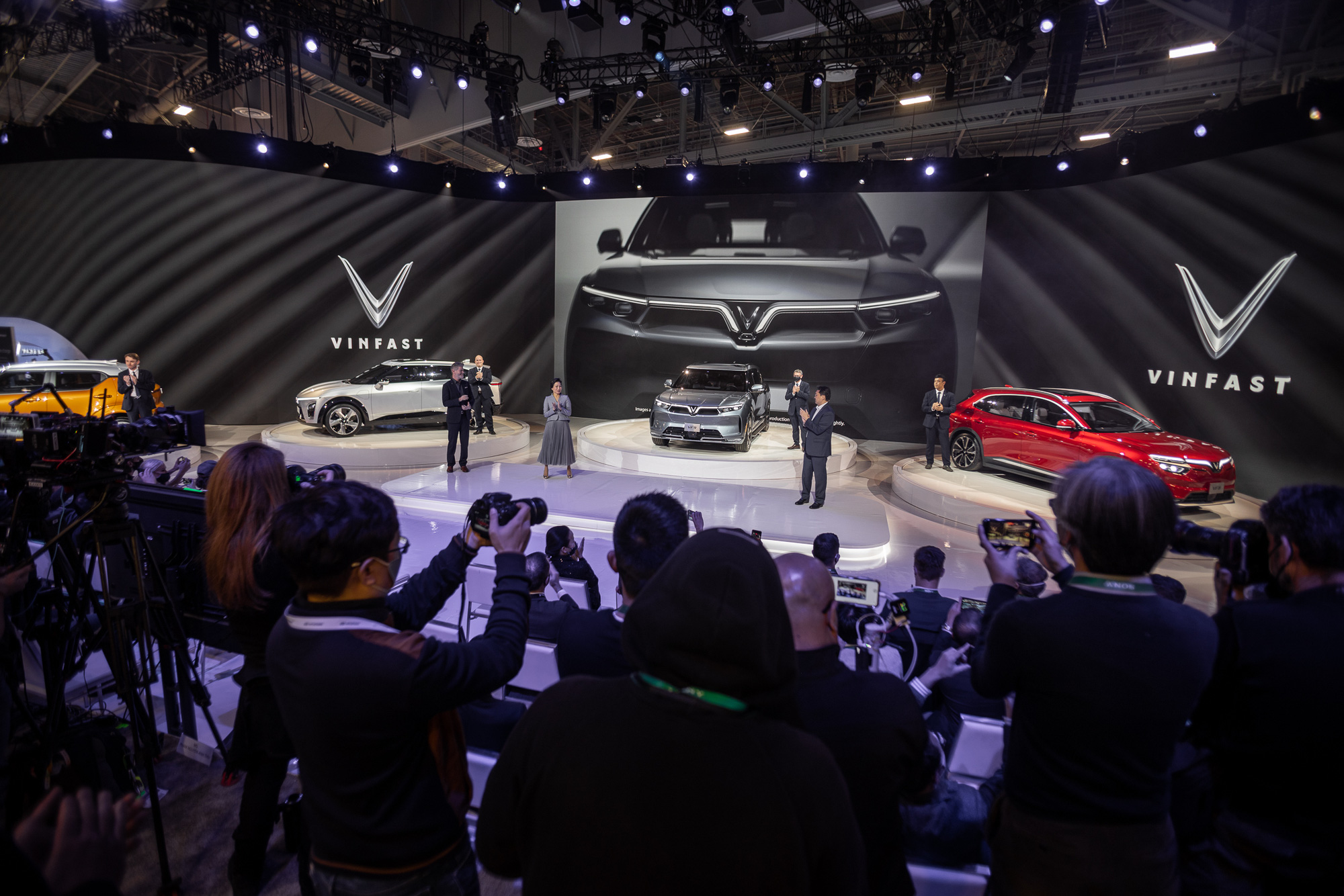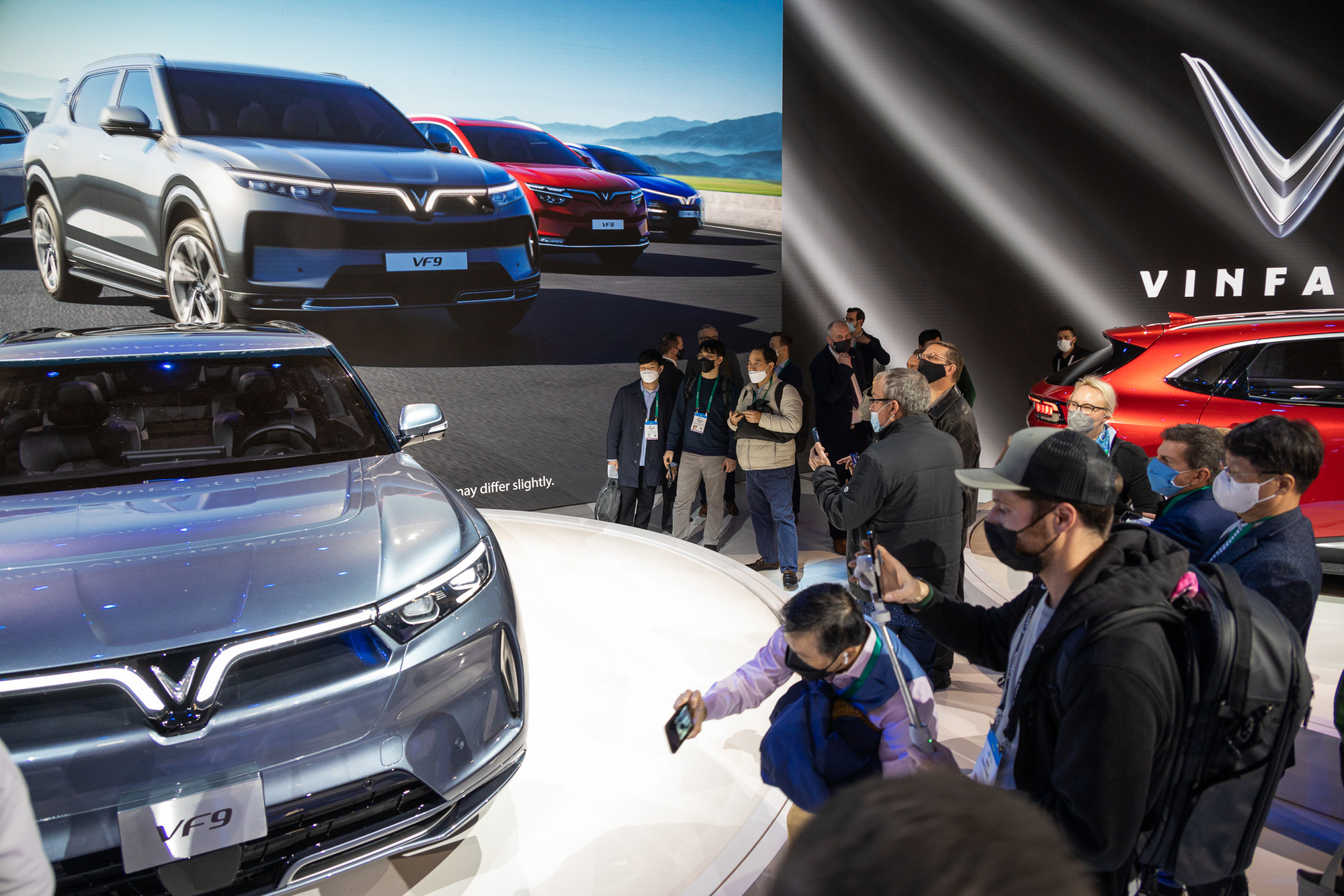 At CES 2022, VinFast said it would give up petrol cars by the end of 2022. Photo: VinFast
Back in early January 2022, at the Consumer Electronics Show CES 2022, Ms. Le Thi Thu Thuy – Director of VinFast Global, made an announcement that surprised many people: VinFast will stop producing products This gasoline car model from the end of 2022.
Abandoning petrol models helps VinFast to focus more on electric vehicle production. But as you can see, Mercedes or Tesla are both having trouble with electric cars, is VinFast going a bit in a hurry?
If finding a complete answer, covering all issues, it will probably be difficult to get; However, just looking at the big problem (electric vehicle battery) that many electric car companies face, perhaps VinFast's electric car models have a relatively bright road.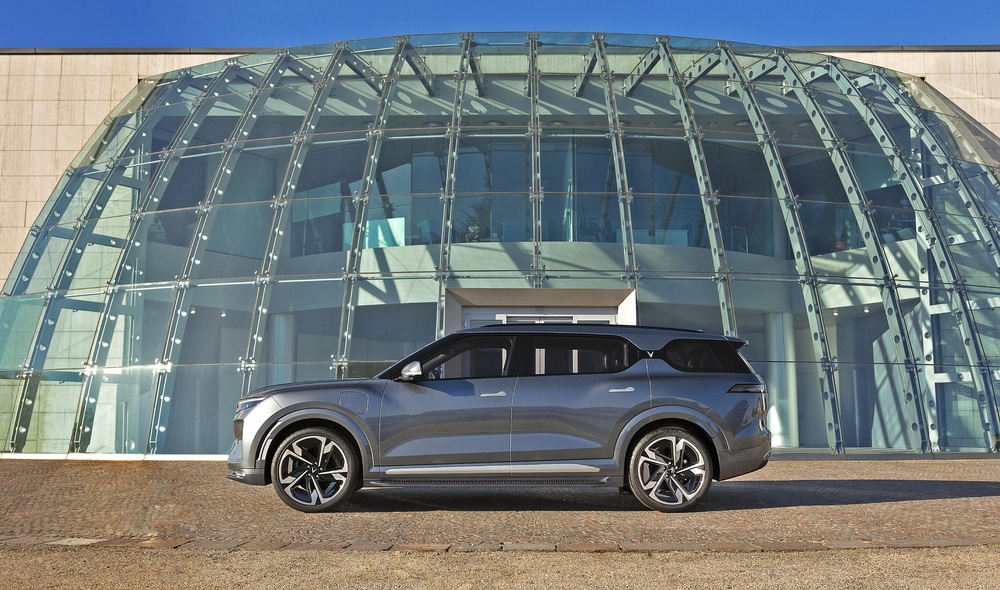 VinFast VF9 is an electric vehicle equipped with the highest capacity battery pack of the Vietnamese automaker, up to 106kWh. Photo: VinFast
The tactic that VinFast sells electric cars has been mentioned a lot, that is, VinFast "removes" the battery block from the electric car, of course, talking about the cost of the battery pack.
VinFast will sell electric cars but lease batteries. Instead of paying a large amount of money and taking responsibility for replacement when the battery pack no longer maintains optimal charging and discharging performance, buyers of VinFast electric vehicles will have to pay a monthly rental fee, and according to VinFast public If the charging and discharging efficiency falls below the 70% mark, they will replace the battery pack for free.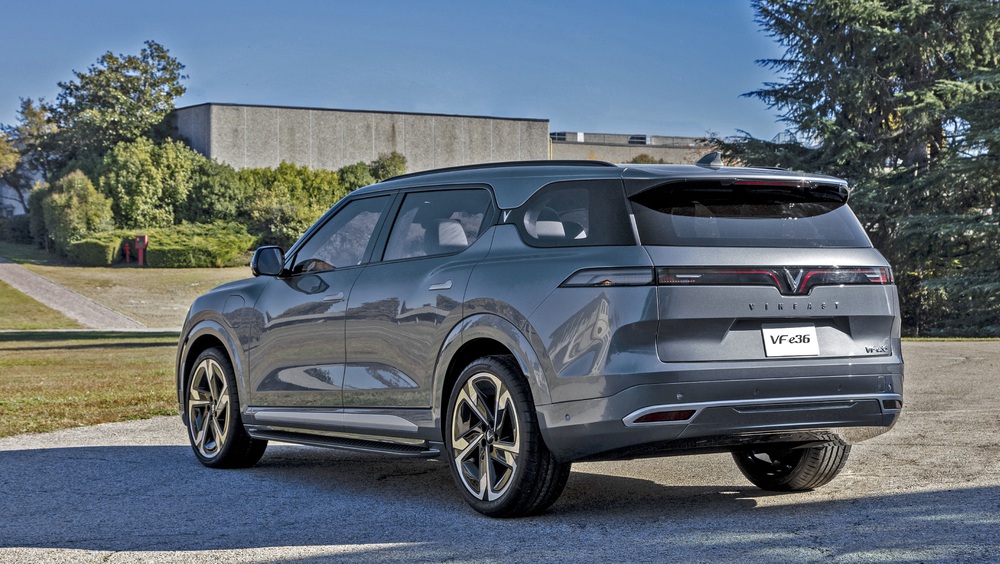 An electric vehicle battery pack that isn't attached to the vehicle can make the car better at resale. Photo: VinFast
Regardless of what percentage of users agree to buy a car and rent a battery, battery rental clearly relieves the customer of the responsibility to replace this inexpensive part (of course, still needs to be maintained and maintained). battery pack protection as agreed).
In addition, because the value of the battery pack is not related to the price of the car, the amount that users need to pay to buy a car will also be much lower when compared to car manufacturers selling cars with batteries. Even when reselling, both buyers and sellers do not need to care about whether the battery pack on the car is still in good condition, still in good use, so the liquidity value probably won't be too bad. That's not to mention when the price of battery materials fluctuates, the price of other electric cars sold with batteries will have to change accordingly, but VinFast electric cars are uncertain.
https://soha.vn/sep-mercedes-3-hon-da-tang-ngang-duong-xe-dien-vinfast-co-qua-voi-khi-bo-xe-xang-20220406001733119.htm
You are reading the article
Mercedes boss: 3 "rocks" in the way of electric cars

at
Blogtuan.info
– Source:
Soha.vn
– Read the original article
here