Confinement, stress due to scarcity of food… Those are the things that the Vietnamese in Shanghai are facing when the city is under lockdown.
Life in the city of Shanghai, China's largest economic and financial center, has come to a standstill almost completely as all 26 million people are under lockdown, staying at home. The streets are deserted, there are few people passing by, the interior is not out – foreign is not entering, making the scene no different from the "ghost city".
The social distancing regulations are so strict that people are not allowed to leave the house to walk the dog or exercise. They are only allowed to go out for necessary cases such as buying food, medicine or getting tested for Covid-19.
Friend Thu Thao (from Mong Cai, Quang Ninh), one overseas student Vietnamese people who attend Donghua University, currently in the "epidemic center" of Shanghai, said that in the area where you live, Zhongtan Road, Putuo District, is under strict lockdown.
Everyone must stay at home, except when going out to buy food and essential supplies.
Secret because of staying at home for a long time
Since March, Thao has had to switch to online learning because the city has a policy of rotating blockade depending on the level of the epidemic in each area. It was thought that the end of March would be "opened up", but at the beginning of April, there was a notice to blockade the whole city.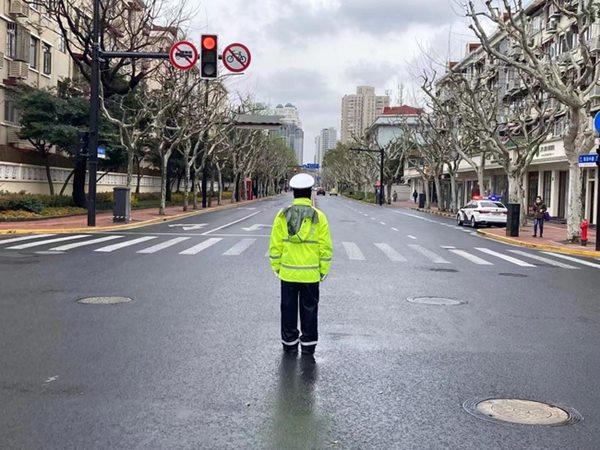 An image in Shanghai city during the blockade.
The study abroad girl sighed:It's not really difficult to the point of exhaustion, but at home, there are so many secrets that I want to be depressed. Today is supposed to be the last day of lockdown. But there is a new announcement, which is the date or that date, not sure.
The house I live in has only F1 but the 2 + 12 regime. That is to blockade for 2 days, then test for 2 more days in a row. After 12 days of self-management, the blockade is lifted, but still not completely free".
Compete to buy food through the app
About buying food – food, Thao said that this is a problem not only for herself but also for many Vietnamese people living in Shanghai and local people.
Thao cited "eloquent" as a video recorded by her friend. Accordingly, this friend lent his neighbor an onion for 20 yuan (equivalent to 72,000 VND), bought it before the blockade of the whole city.
There was no way to bring it over, so this guy came up with a way to use an unmanned aerial vehicle (UAV).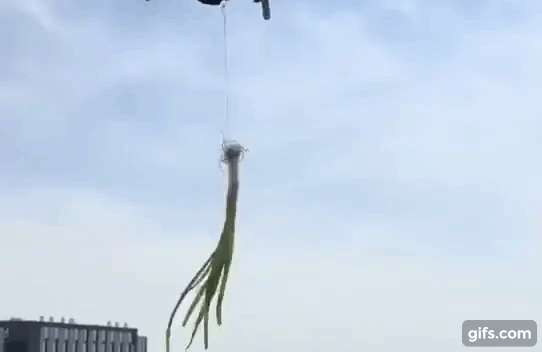 For her part, Thao said: "I'm eating raw food, so I don't eat a lot of meat, vegetables don't last long, so I didn't buy much before the blockade. Today, I started running out of food again, luckily I won't buy some food in the morning. on an online grocery shopping app.
I woke up at more than 5 am, closed my eyes and opened, until 6:20 am, I was able to buy a few things. I was lucky enough to buy some, but some Chinese friends or Vietnamese families here couldn't buy it, everyone had to eat frugally.".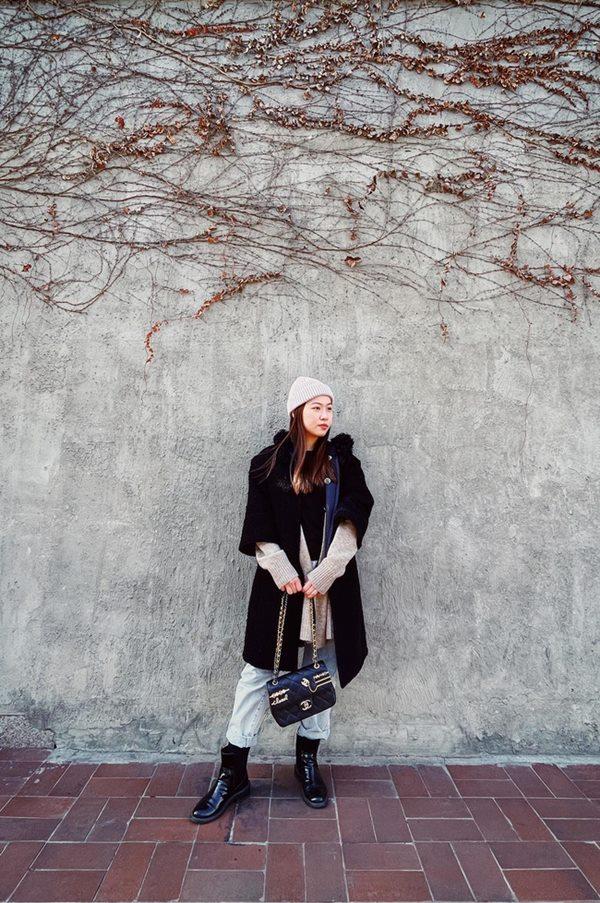 Thao is currently studying at Dong Hoa University.
In fact, other regions are not affected, are not blocked like Shanghai, but also fall into difficulties because they cannot supply goods to this city of 26 million people. Agricultural products and vegetables are all damaged because they cannot be sold quickly. Thao says: "Only poor farmers".
Sharing about being provided with food at the place, Thao said that it depends on each area. "The area I live in is the second largest concentration of people in Shanghai, but I can't get food at home. But in the same district, where my friends live. The reason is not very clear."
Treatment story for F0
Thao said that if a case of F0 is detected, medical staff will quickly take him to isolation for treatment. Even the case of F1 must go to isolation if necessary.
She said: "Like my friend's case, her husband's company has F0, even though it's not in the same office, both husband and wife are quarantined in a hotel for 21 days."
Talking about the situation of the Vietnamese community in Shanghai, Thao said:Most of the international students here have returned, since the day of the epidemic, they have not returned once. Until recently, I just met a Vietnamese international student.
The Vietnamese group I played with, the sisters married Chinese or followed their husbands to China to live. They also met each other to eat and drink every day, but the epidemic remained at home. If you want to give each other food, you can't because traffic is banned.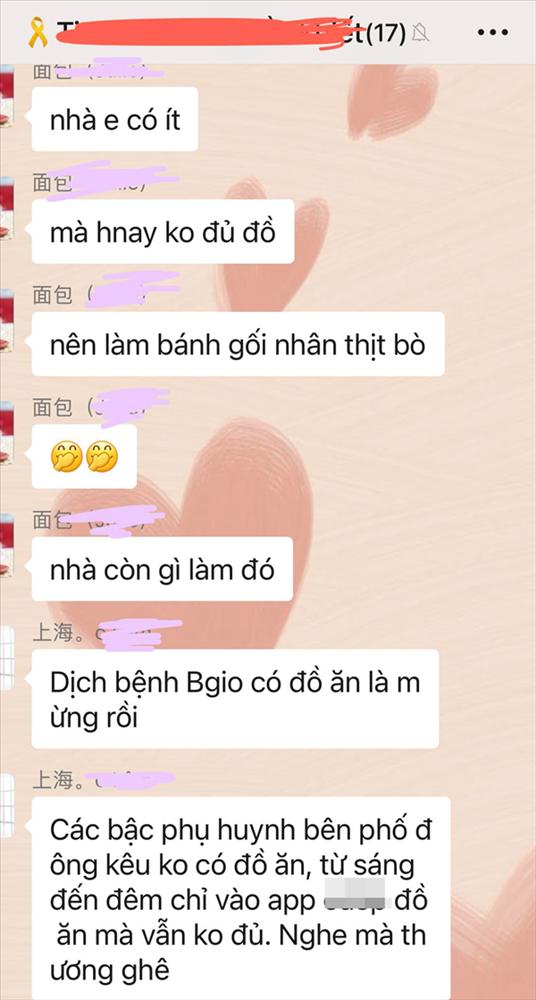 Messages exchanged between Vietnamese groups in Shanghai.
By the way, I also want to remind international students who are intending to come over here to study abroad that you should not be anxious to study and lose money. Many scholarship centers advertise for students that they are about to go to school and make you feel anxious.
This party is following the Zero Covid strategy, so it is not known when the authorities will open the door, you have to pay for the scholarship and then wait for a long time, but you still can't go. No information has come through yet but they keep creating faith to sell scholarships".
According to the Law & Readers
You are reading the article
Vietnamese students in Shanghai are depressed because of the blockade

at
Blogtuan.info
– Source:
2sao.vn
– Read the original article
here