Business
Why are hens imitating the crowing of a rooster considered a 'bad omen', often killed?
Chicken is one of the earliest domesticated animals. Through genetic tracing, modern domestic chickens were discovered to have been domesticated in Southeast Asia at least 8,000 years ago.
Currently, chickens are the most widely distributed and densely populated birds in the world. As of 2018, there are more than 23.7 billion live chickens in the world and this number is constantly growing. That number can represent success, or it can be the sadness of this species.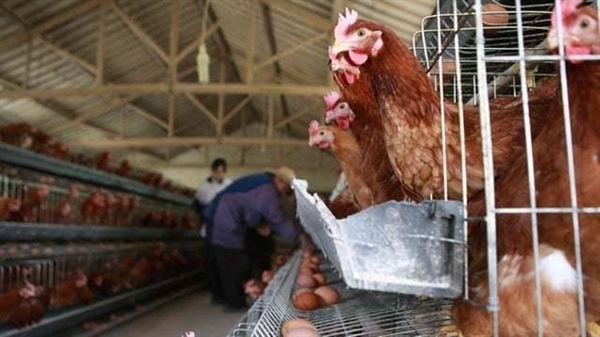 Most of the chicken population lives on farms, raised for eggs or slaughtered.
Success, is that their genes have been replicated like never before. Sadly, they are often kept in captivity on farms year-round, to lay eggs and then for meat.
Anyway, it cannot be denied that chickens are the most densely populated poultry species and they are closely related to our lives.
However, because chickens are so closely related to humans, we often observe some unusual behavior in them, such as some hens crowing for unknown reasons.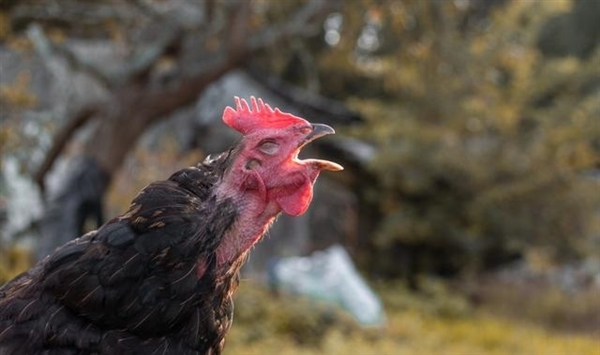 The crow is the prerogative of the rooster.
According to folklore in many Asian countries, the "crow of a hen" is a sign of "chaotic yin and yang", a sign and omen that something bad is about to happen.
There are even places where there are specific distinctions according to the time that the hen crows. For example, in the first watch, there will be fire, and in the second, there will be robbers. Some places even believe that if the hen crows for a short time, the village will be robbed, and if the crowing lasts for a long time, the owner will be in trouble.
And it's not too difficult to predict what will happen to those crowing hens. Even if its owner doesn't want to, with whispers and gossip and lots of bad gossip, the hen will usually be killed and eaten within a day or two of crowing.
If you have ever heard a hen crowing, you will probably find it hard to forget. It wasn't a loud rooster crowing, it was a bit like choking. The crow can sometimes be prolonged, but its ending is usually very brief, not persistent and resonant like a rooster crowing.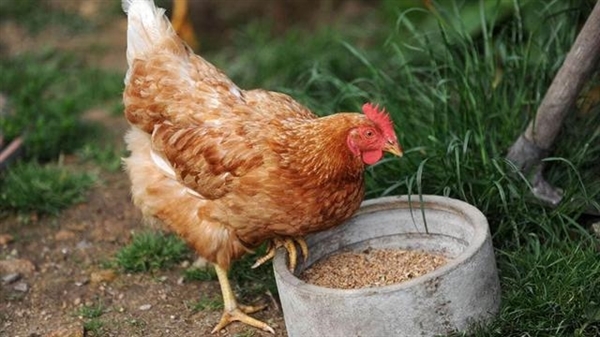 Hens can also crow like roosters.
Why do hens crow?
The problem is thought to lie in the chicken's relatively fast growth rate. Basically, after a few months, the chicks will reach adulthood. At this point, the hen can lay eggs and not be slaughtered, and the rooster is usually butchered shortly after. This causes a situation where there are often no roosters in a flock.
And as noted by many people, hen crowing often occurs in flocks of chickens without roosters.
Chickens are social animals. That is, any group will have an order of superiority and inferiority. Basically, the leader is usually the big rooster, then the second rooster.
This brings about a separation of powers. As an example of food, the leader rooster will have absolute priority, and it can peck other members at will. And some studies have found that the order in which the roosters crow is also related to this ranking of power in the flock.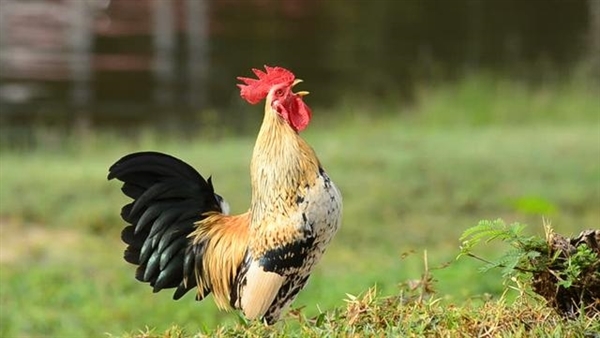 The crowing of the rooster also represents power and position in the flock.
This order of superiority has been established since the appearance of a flock, but when there is no rooster in a flock, this relationship of superiority and inferiority will have to be re-established.
At this point, some hens will learn rooster behaviors, including crowing. Therefore, the purpose of "crowning hens" is to re-establish their position in the flock.
Every time a hen crows, she is asserting her dominance over the rest of the flock and establishing her own territory – the same way a rooster usually leads. Unfortunately, from a human perspective, this is considered a bad omen and it becomes the "crow of death" for the hen itself.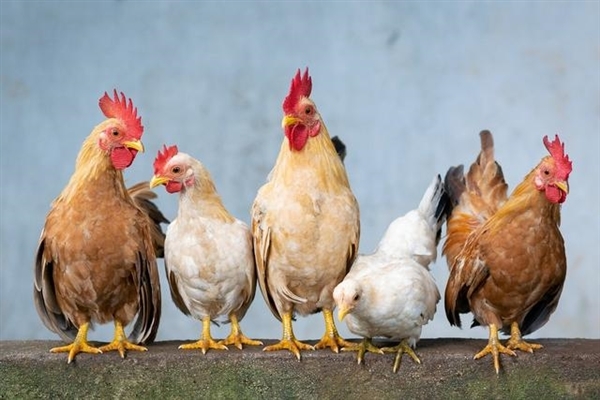 Hens can evolve into roosters, if the conditions are met.
The hen turns into a rooster
In addition to this rooster mimicry, there is another common situation where the hen actually transforms into a rooster.
If you pay attention, in the whole flock, you can see that there are usually some more "manly" hens. These hens will grow crests (although not particularly obvious), are not very fond of laying eggs, and grow colorful rooster-like plumes.
Basically, all hens are naturally producing male hormones from the moment they are born. And when the hormone levels are more than normal, it will have some characteristics and behavior of the rooster.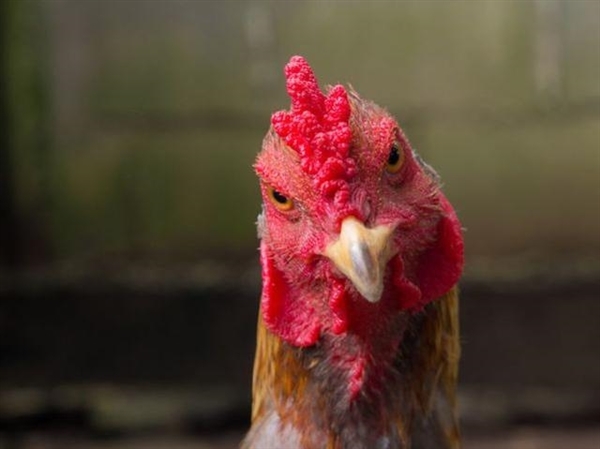 Perhaps it would be better for the hen not to crow.
Hens are born with two ovaries, just like humans. The left ovary grows and develops, producing all the oestrogens the hen needs to regulate the production of eggs (or egg cells in chickens), which are released into the fallopian tubes.
On the other hand, the right ovary does not develop as the hen grows. It is in a dormant state, very small compared to the left ovary and mostly undeveloped.
But if the chicken's left ovary is damaged or for some other reason stops producing the required amount of estrogen, the problem of converting to a male will occur. Scientists call the phenomenon of male-female metabolism "reversal of differentiation".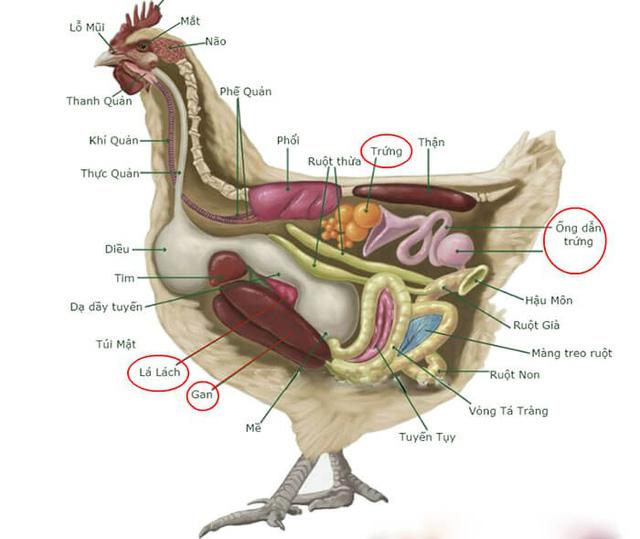 Since the left ovary is the only site of estrogen production, without it, the hen's estrogen levels will drop and her testosterone (or male hormone) levels will increase.
At this point, the hen will begin to transition to male traits and behaviors, including crowing, of course.
However, this hen will not actually become a rooster. Physically, she's still a hen, and her androgen levels aren't high enough when compared to a rooster to make her completely a rooster.
But, interestingly, once the hen's left ovary is completely damaged and the right ovary opens, it develops a male sex organ. So these hens will try to mate with the rest of the hens in the flock.
While this is technically how a hen turns into a rooster, it is very difficult for a hen to naturally become a rooster. Therefore, the most common case is just "the hen crowing".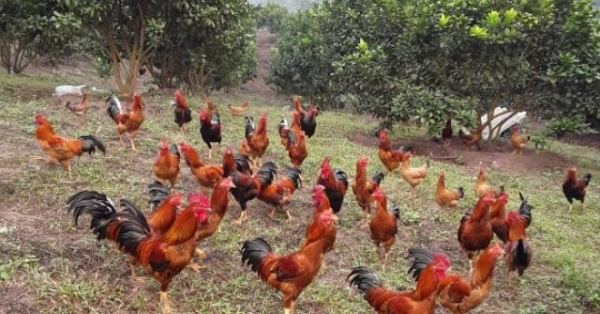 Chickens are also species with their own hierarchical society.
Is the rooster crowing an ominous omen, worthy of being killed?
In fact, there is no scientific basis to prove that crowing hens bring bad luck.
But, it was necessary to kill that hen.
First, this crowing hen tends to lay less eggs. And because it will be more aggressive, it will also eat more, encroaching on the part of other hens that can lay eggs.
Second, such a hen will become increasingly aggressive. If he is in a flock without a rooster, he will often slaughter other hens. This condition, if left for a long time, will negatively affect the whole flock, so unless it is possible to separate it to "feed her" it, then slaughter will be an easier option.
Refer iFeng
https://genk.vn/tai-sao-ga-mai-bat-chuoc-tieng-gay-cua-ga-trong-bi-coi-la-diem-du-thuong-bi-bat-giet-20220405161441714. chn
You are reading the article
Why are hens imitating the crowing of a rooster considered a 'bad omen', often killed?

at
Blogtuan.info
– Source:
cafebiz.vn
– Read the original article
here