Business
4 Stanford University dropouts, 2 food delivery tycoons and a young crypto-enthusiast
The twelve under-30s on Forbes' 2022 World Billionaires list include four Stanford college dropouts, two food delivery moguls, and a cryptocurrency fanatic. The wealth owned by young billionaires under the age of 30 is estimated at $25.8 billion and accounts for less than 0.5% of the 2,668 billionaires listed by Forbes this year.
Four self-made billionaires under the age of 30 – are the newcomers this year. Owning the most of them is Gary Wang, 28, co-founder and chief technology officer of Bahamas-based crypto exchange FTX.
Along with Wang is Ryan Breslow, 27, with an estimated net worth of $2 billion. Ryan left Stanford to build payments software company Bolt before stepping down as CEO earlier this year. Among the four young billionaires who dropped out of Stanford University are Franceschi (25 years old) and Henrique Dubugras (26 years old). Both are founders of credit card startup Brex that reached a valuation of $12.3 billion in January 2022. Accordingly, the two Brazilian-born founders currently have an estimated net worth of $1.5 billion each.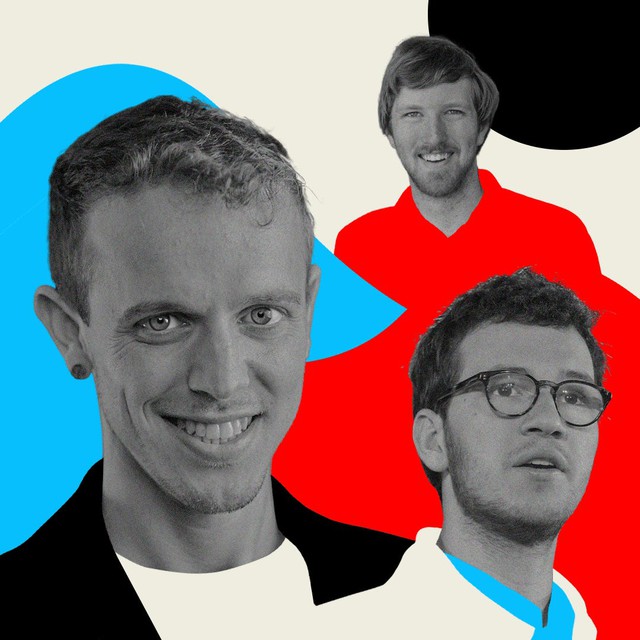 There are a total of 7 self-made billionaires under the age of 30 compared to the remaining 5 people who inherit wealth. Also on the list are Stanley Tang and Andy Fang, both 29 years old, who co-founded the food delivery app DoorDash in 2013 along with Tony Xu (now 37). Their shares were worth more than $2 billion when the company went public in 2020. Although the shares have fallen in price, the two still have assets estimated at 1.2, respectively. billion USD and 1.1 billion USD. Austin Russell's fortune, which became the world's youngest self-made billionaire when his automotive sensor company Luminar Technologies went public in December 2020, is also declining. At the age of 27, Russell's net worth dropped by a third, to an estimated $1.6 billion.
Kevin David Lehmann is the youngest billionaire on the list of 12 billionaires, 19 years old and with an estimated net worth of $2.4 billion, topping the list. The only teenager on the list inherited a 50% stake in the German drugstore chain dm-drogerie markt from his father.
The rest inherited assets from their parents and became billionaires including: Gustav Magnar Witzoe, 28 years old, the heir to one of the largest salmon farms in the world; Wang Zelong, 25, heir to shares in two Chinese chemical companies; and two Norwegian sisters, Alexandra and Katharina Andresen, aged 25 and 26, respectively.
12 billionaires under the age of 30 are on Forbes' richest list:
1. Kevin David Lehmann
Age 19
Net worth: 2.4 billion USD
Sector: Pharmaceuticals
Country: Germany
2. Alexandra Andresen
25 years old
Net worth: $1.3 billion
Investment sector
Country: Norway
3. Pedro Franceschi
25 years old
Net worth: $1.5 billion
Field: Fintech
Country: Brazil
4. Wang Zelong
25 years old
Net worth: $1.5 billion
Field: Chemicals
Country: China
5. Henrique Dubugras
Age: 26
Net worth: $1.5 billion
Field: Fintech
Country: Brazil
6. Katharina Andresen
Age: 26
Net worth: $1.3 billion
Investment sector
Country: Norway
7. Austin Russell
Age: 27
Net worth: $1.6 billion
Field: Self-driving car technology
America
8. Ryan Breslow
Age: 27
Net worth: 2.0 billion USD
Field: E-commerce
America
9. Gary Wang
Age: 28
Net worth: $5.9 billion
Sector: Cryptocurrencies
America
10.Gustav Magnar Witzoe
Age: 28
Net worth: 4.5 billion USD
Field : Seafood
Country: Norway
11. Stanley Tang
Age: 29
Net worth: $1.2 billion
Sector: Food delivery
America
12. Andy Fang
Age: 29
Net worth: $1.1 billion
Sector: Food delivery
America
(According to Forbes)
https://cafebiz.vn/nhung-ty-phu-giau-nhat-the-gioi-chua-den-30-tuoi-4-hoc-sinh-bo-hoc-dai-hoc-stanford-2-ong- trump
You are reading the article
4 Stanford University dropouts, 2 food delivery tycoons and a young crypto-enthusiast

at
Blogtuan.info
– Source:
cafebiz.vn
– Read the original article
here