Suggested dinner this afternoon will have the following dishes:
– Boiled pork belly: 50,000 VND
– Soup with bean curd and shrimp: 15,000 VND
– Bamboo shoot salad: 20,000 VND
– Stir-fried beans: 8,000 VND
Total: 93,000 VND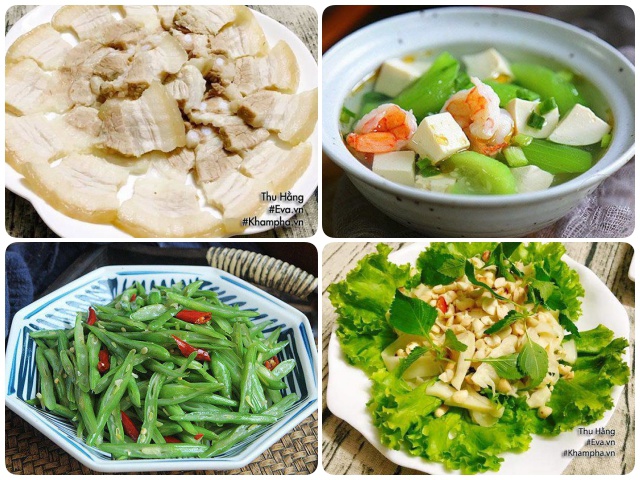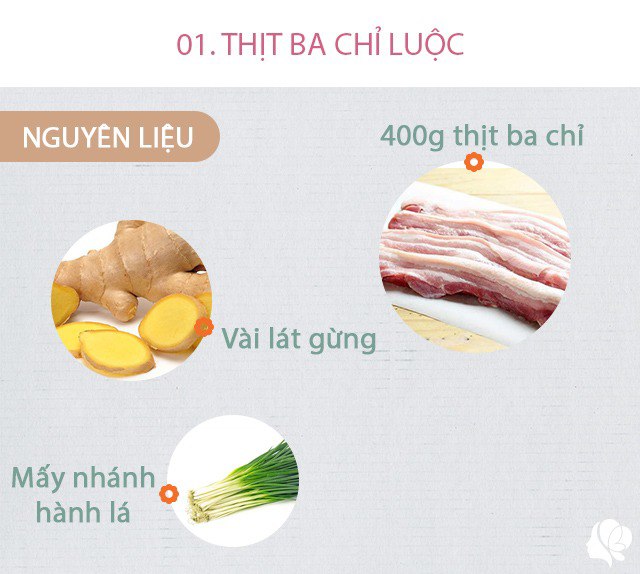 Preparation: 400g of delicious bacon, a few slices of ginger, a few sprigs of scallions
Bacon is just washed, put in a pot of clean water, add a few slices of ginger and a few sprigs of scallions, boiled. Then take out the meat and cut it into pieces.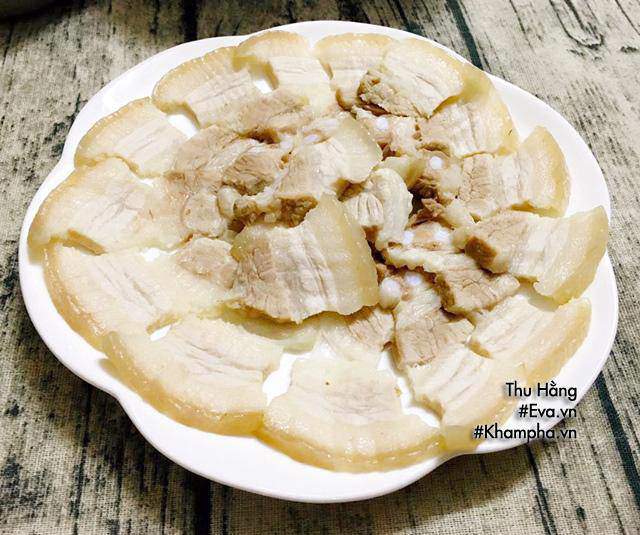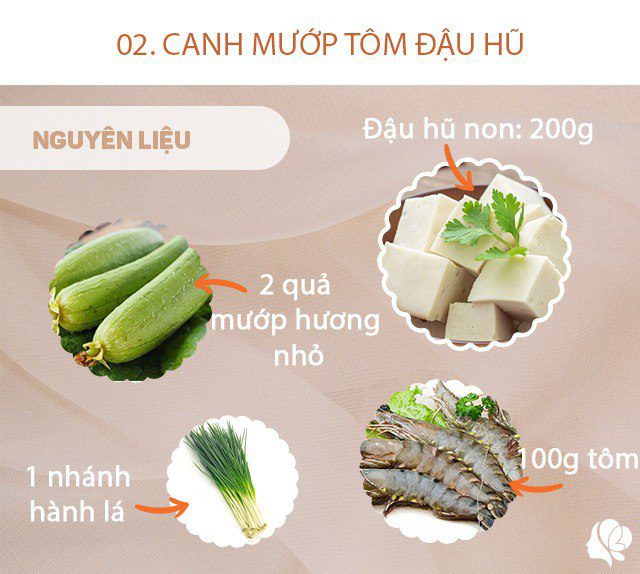 Preparation: – 2 small flavored melons, 100g of fresh shrimp, 1 piece of tofu, some scallions – 1 half egg white, half a teaspoon of corn starch, a little cooking wine – Salt, white pepper, seasoning powder chicken just enough
Shrimp peeled, deveined and washed. Use a knife to cut the shrimp's back lengthwise so that when cooking, the shrimp has a better shape. Put the shrimp in a large bowl, add half of the egg white, half a teaspoon of corn starch, a little cooking wine, mix well, marinate for a few minutes. Peeled melon, cut into bite-sized pieces. Tofu cut into small pieces. Small onions. Put water in a pot, bring to a boil, add shrimp and boil until the shrimp turn pink and red, take out the shrimp.
Put water in a pot again, pour in the melon, bring to a boil, then add beans, cook for 2-3 minutes. At this time, add shrimp, then add 1 teaspoon of salt, a little white pepper, a little chicken seasoning powder, cook for 1-2 minutes and then turn off the heat. Add scallions. Ladle the melon soup into a bowl and enjoy. Thus, cooking melon with shrimp and beans not only makes the dish both sweet and nutritious, but also very cool, try it!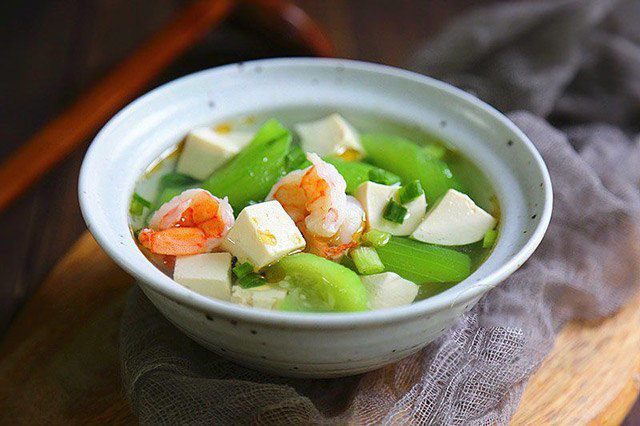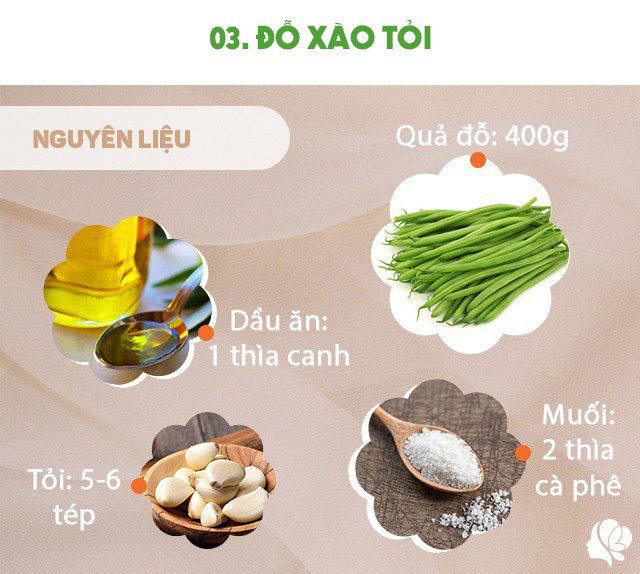 Preparation: – 400g of beans, 5 cloves of garlic, 1 dried red chili pepper (optional), 1 pinch of pepper, 2 sprigs of scallions, 2 tablespoons oyster sauce, a little cooking oil
Do buy moderate, not damaged pods, cut the ends, strip off the fibers, and then wash them. Thai bean cross. Bring a pot of water to a boil, add a pinch of salt and a few drops of cooking oil. Then let the beans blanch for about 1 minute and then take them out immediately. Rinse immediately under cold running water, drain. Peel the garlic, smash it and chop it finely. Sliced ​​scallions.
Put the pan on the stove, add cooking oil, heat it. Add garlic, dried chili, and pepper to the pan until fragrant, then add the beans and stir-fry quickly over high heat. Season with a little salt, oyster sauce to taste, stir for a while until the beans are cooked, then turn off the heat, immediately put on a hot plate.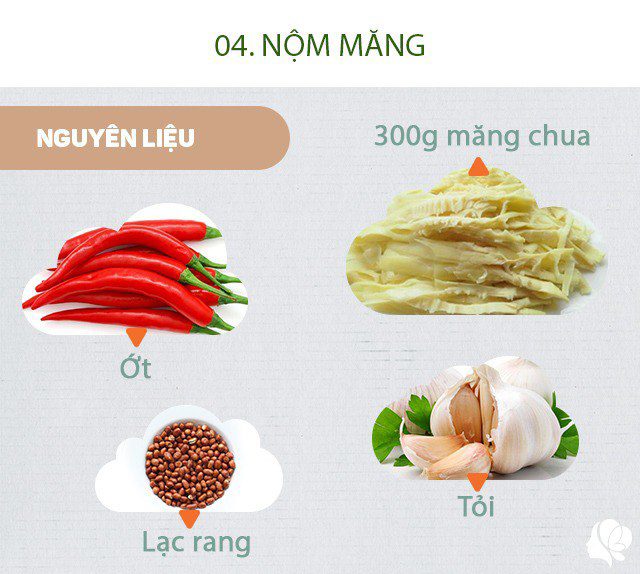 Preparation: 300g pickled bamboo shoots; garlic, roasted peanuts, chili, fish sauce, sugar, filtered water, herbs just enough
Small bamboo shoots, washed, boiled 2-3 times with water with a little salt to remove toxins. Wash the bamboo shoots thoroughly and then rinse them again with boiling water to cool. Mix the salad dressing from fish sauce, garlic, chili, sugar and a little filtered water, then mix the bamboo shoots well to infuse. When it's almost time to eat, add a little crushed peanuts and oregano and it's done.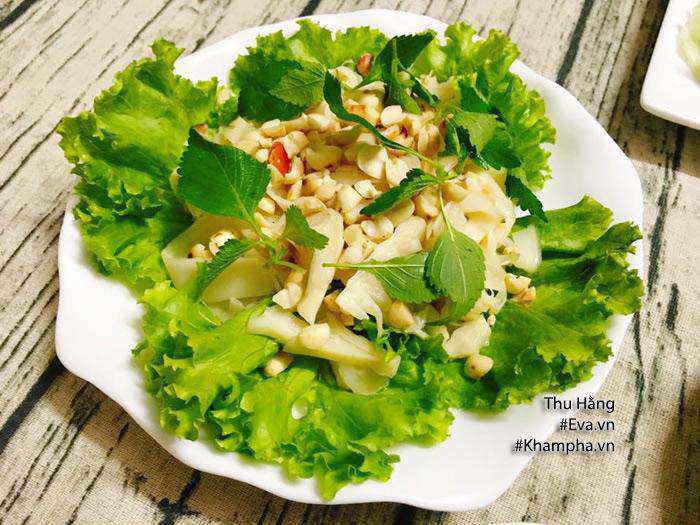 Good luck!
You are reading the article
Less than 100,000 VND to get a 4-course meal that is both delicious and full of quality

at
Blogtuan.info
– Source:
Eva.vn
– Read the original article
here