Giới trẻ
MC Khanh Vy "dropped the hearing" very strongly, but Tun Pham dodged it too well, making fans regret it
Khanh Vy and Tun Pham are two talented Gen Z faces who are admired by many people. Recently, fans were surprised when the female MC actively "listened" to the male tiktoker.
In the latest vlog on her Youtube channel with nearly 2 million subscribers, Khanh Vy and a special guest revealed many interesting things about her outlook on life, business orientation as well as personal love story. , attracting much attention from the online community.
Few people know that Khanh Vy and Tun Pham are close friends. The two have known each other since 2018 and always give each other the best motivation.
Participating as a guest, Pham Duc Huy (Tun Pham) was happy to answer questions from Khanh Vy's crew.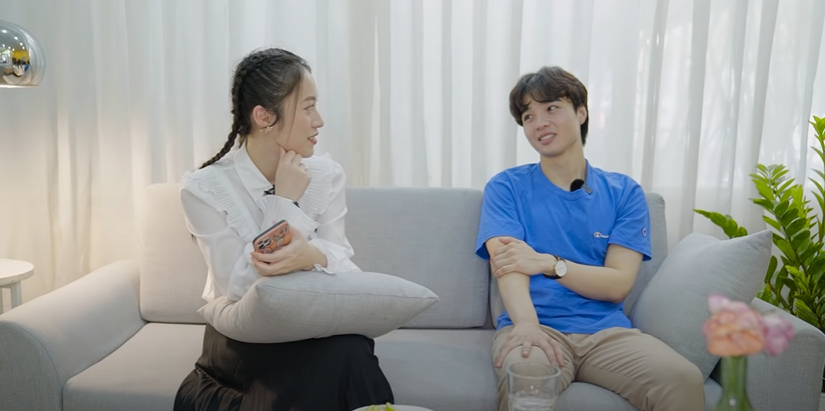 Tun Pham is Khanh Vy's special guest.
When asked about the first impression when meeting Tun Pham, Khanh Vy did not hesitate to share: "The first time I met Mr. Tun, when he wore a white shirt to ride the SH bus, he looked so handsome that I didn't dare to eat bread to keep the image."
Meanwhile, Tun Pham also sincerely confided: "In my life, I have two friends that I never get angry with, that is Khanh Vy and Long Chun."
Despite being called a "stubborn tiktoker", Tun Pham was still embarrassed when he took part in the challenge "Vy asked-Tun answered", especially the fatal "hearing" sentences from his sister: "If one day we fall in love?".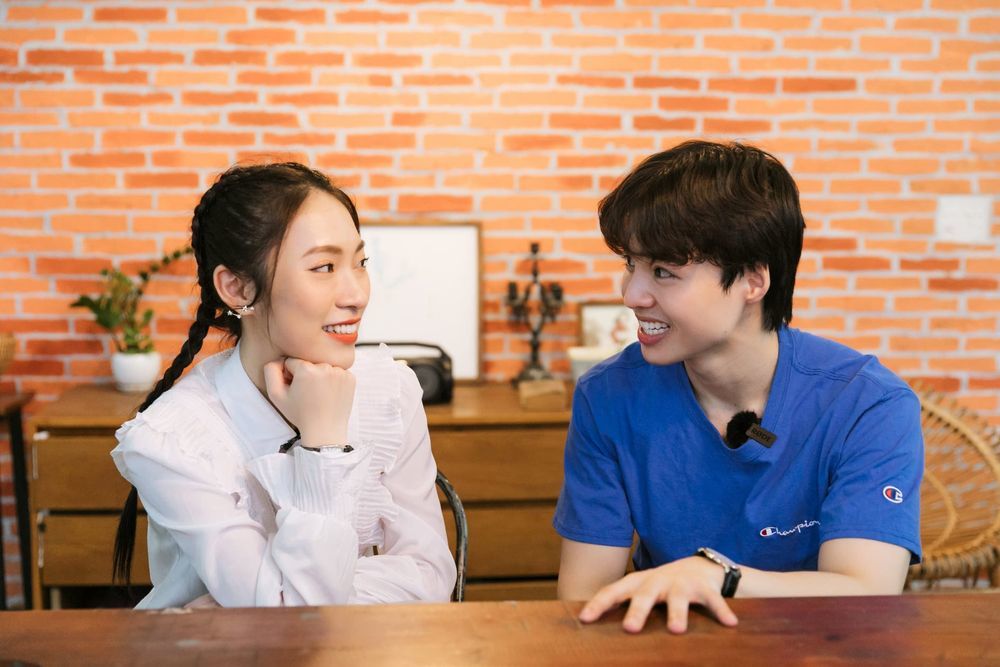 Tun Pham was "embarrassed to blush" at Khanh Vy's question: "What if one day we fell in love?".
Before the affectionate gaze from MC Road to Olympia, Tun Pham hesitantly said: "If one day we fall in love, it will be a very proud thing, if the two of us fall in love, we will be famous."
Khanh Vy continued: "But is it possible to love each other?"
This question seems to put pressure on the Ha Thanh man, as he constantly holds his stomach and turns his face away, avoiding Vy's eyes so much that she even has to remind: "Look at me, why do you keep looking at the camera?"
After a few seconds of regaining his composure before the strong "hearing", Tun Pham gave a reason for the refusal with a separate rule in his working process: "Impossible, because Tun has a separate rule set for himself: If I play with someone and I consider that person to be a friend, I will not fall in love with that person."
However, the guy also confirmed that the future is unpredictable and currently both are very satisfied with the relationship they are building.
Although the views of the two sides are clear, the fans are still excited about the intimacy of the two, so they actively "push the boat".
Regarding the friendship between Tun Pham and Khanh Vy, he considers the "hot girl in 7 languages" as his biological sister. Thanks to Khanh Vy, Tun worked hard to learn English and learned to speak more slowly. And Khanh Vy also thanks to Tun Pham that she changed her YouTube style so that so many people now love it.
Aries
Photo: FBNV
You are reading the article
MC Khanh Vy "dropped the hearing" very strongly, but Tun Pham dodged it too well, making fans regret it

at
Blogtuan.info
– Source:
infonet.vietnamnet.vn
– Read the original article
here