Business
"Mega livestream is a new way to create a breakthrough and boom for online game shows"
KOC VIETNAM 2022 had a quite explosive opening week when it achieved many impressive indicators and attracted attention in the market, despite being a "rookie" and exploiting the story, the content array is still quite new. The concept of Mega livestream is not yet popular, but initially shows a very successful experiment of VCCorp in recent times. And to better understand this trend, let's listen to the sharing of Mr. Nguyen Quoc Khanh – Product Director of Admicro (VCCorp), CEO of Magneto – IMC Agency (VCCorp).
Mr. Nguyen Quoc Khanh shared about the remarkable achievements of episode 1 KOC VIETNAM 2022:"KOC Episode 1 has reached 2.1 million livestream views right after the end of the program, which is equivalent and somewhat superior to other major TV shows on the market on digital platforms. On average, a large famous TV show or show-making units broadcast on television and after about 1 hour of live broadcast on YouTube, it only reaches 1-2 million views/first episode broadcast, and new shows only reach 50k-300k views/episode. This for a show that isn't on TV is really a break from traditional show standards."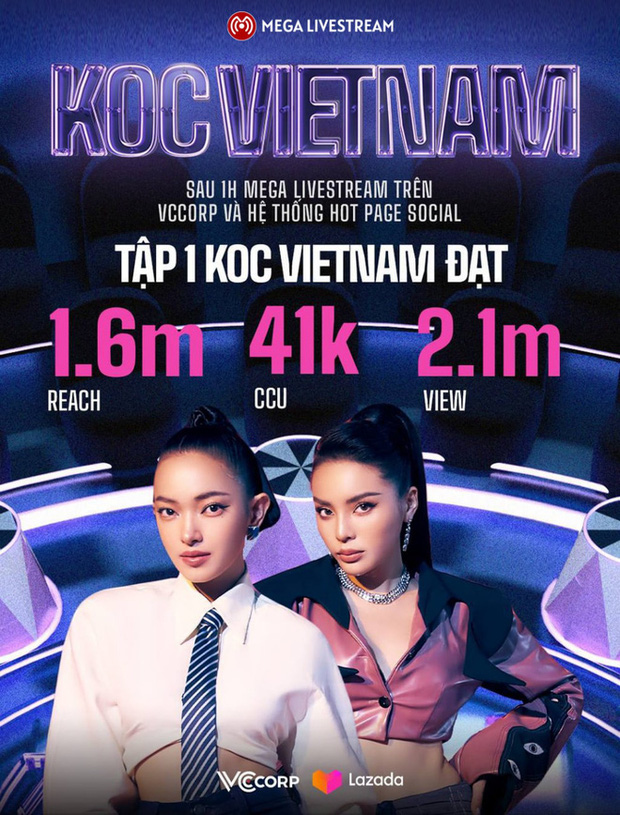 "The most important thing is the broadcast strategy of KOC Camp. The program has very clearly defined where the audience is, where the program will broadcast, broadcast widely, distributed, audience-centered instead of the audience. only broadcast on 1-2 main channels like TV & YouTube.
All channels will broadcast the program at the same time to create the strongest explosion. Programme KOC broadcast simultaneously on all platforms from newspapers and social networks to newspaper reading apps and e-commerce apps of partners Lazada with a total of more than 100 press websites, 35 cooperative fanpages, and microsites. program, 5 press apps owned by VCCorp, MXH Lotus and Lazada e-commerce app.
To do this, the main deciding factor is that the network of broadcast channels must be very large. Therefore, KOC Camp had 1.6 million viewers watching the show's livestream in just 1 hour of broadcasting. And especially the factor that makes the show viral is the strategy of the broadcast script to match the digital show model. At the time, the climactic key moment of the game show was pushed through the media, creating more than 41,000 concurrent viewers in more than 41,000 CCUs on multiple platforms.
The third factor that must be mentioned is the technology broadcasting platform and the bandwidth to carry a large amount of broadcast, to ensure stable broadcasting. In addition, it is a team of highly specialized human resources who provide broadcast scripts to quickly improvise and operate smoothly in a short time of the show," said Khanh.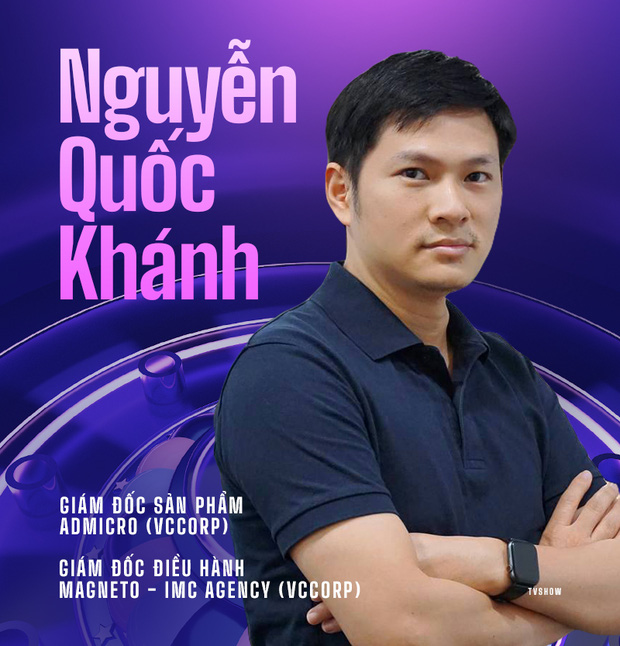 Broadcasting entertainment programs on the Mega livestream platform is a relatively new concept, but this is the future of television and entertainment: "In the market, new game shows usually have to be well-known shows in Vietnam. In foreign countries and other markets, it is guaranteed to be hot enough to attract viewers, or if it is a long-running show, it will take many years to gradually gain an audience. With a large audience right in the first episodes, or having to spend a lot of money on communication, Mega Livestream is very suitable and effective, optimal for shows that need a strong boom and wide coverage to attract audiences. fake in such a short time.
Mega Livestream is the simultaneous broadcast of large-scale multi-platform programs on digital platforms. This helps programs such as online game shows and corporate events to be broadcasted to the right readers who are online, reading news, and entertainment on all platforms to view the program on a large scale. And the advantage of Mega Livestream on digital is its flexibility. can achieve up to 5-6 million views in just 2 hours right after the broadcast & measure very clear and detailed indicators.
Especially can promote livestream at important moments, key moments of the program to create highlights and can integrate interactive activities with the audience such as minigames, answer questions, drop reactions… On digital there are can do a lot of new and interesting things to help brands and readers get closer to the event, opening a new way to help online game shows & corporate events expand the program scale and explode. more explosive, reaching more readers, creating many new activities, and more impressive 2-way interaction with readers."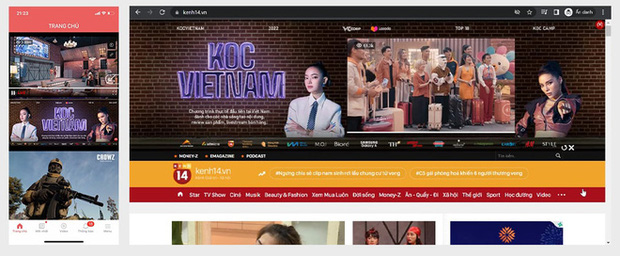 KOC VIETNAM can broadcast Mega livestream, wherever the audience is interested
Anh Khanh also pointed out the difference between TV game shows and livestream game shows: "Television game shows are covered on TV platforms, there are already a certain number of viewers. If the show content is good, it will attract a large number of viewers. The interest from TV to digital is huge.Tv game shows are usually filmed first and then broadcast, so the transmission is stable.However, due to the high cost, traditional broadcasting method, there has not been a breakthrough in the method of broadcasting. For the number of users who do not use TV, they will not be able to access the show right at the time of broadcast, but have to watch it again at least 1 hour after the broadcast time.
For the game show livestream, the channel is completely new, readers can watch the show right at the time of premiere, optimize costs, control and understand specific data after broadcasting & optimize efficiency. As a result, deploying many two-way interactions with readers. However, the live livestream programs will depend on the server connection and the new approach, it will take time for users to get used to watching the show via online livestream.
"There are quite a few case studies at Admicro that have succeeded with the Mega livestream solution, one of the Mega livestream programs that has resonated in the market is the live livestream broadcast event from the US bridgehead for the Vinfast brand. broadcast directly from the US, insert vietsub & MC voiceover right during the livestream, streamed simultaneously on 80 PC channels, 140 mobile channels, 120 fanpages, 20 YouTube channels in a very smooth way. The broadcast time was very short, 20-45 minutes in the early morning hours from 6 am to 7 am, but it achieved 900,000 views / 20 minutes of broadcast, exceeding initial expectations, creating a premise for customers to open deposits later. about the huge amount of deposit orders for the brand. This is really a memorable event that the whole team of the program in Vietnam, the US and we experienced all kinds of emotions and brought success. great for the brand.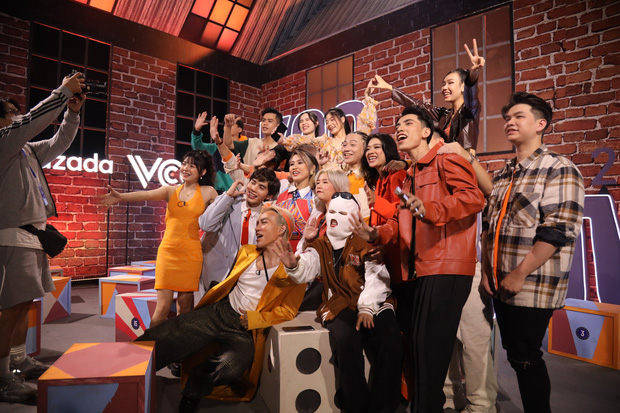 I think Mega livestream will become a must-have broadcasting method for online game shows and corporate events, will change the broadcasting strategy according to a familiar motif to create a breakthrough, more explosive. , more creativity, more fun for game shows – big events that need high interaction. Especially during the Covid-19 period, when readers' habits change to work online and entertain at home more, the trend of programs and events will definitely have to move online more & be more diverse and new. more to meet the tastes of the audience "- Mr. Quoc Khanh affirmed.
https://kenh14.vn/tu-koc-vietnam-2022-mega-livestream-la-phuong-thuc-moi-tao-ra-su-but-pha-bung-no-cho-game-show-online- 20220407155915021.chn
You are reading the article
"Mega livestream is a new way to create a breakthrough and boom for online game shows"

at
Blogtuan.info
– Source:
cafebiz.vn
– Read the original article
here