Games
"Royal Legion" RNG or "Rookie and Friends"?
At now, LCK Spring 2022 ended with the championship went to T1 of Faker. Needless to say too much about this historic championship as well as the fact that Faker and his teammates are officially the first names out of the 4 Majors to participate in the tournament. MSI 2022.
With T1's current destructive form, LS himself – the former Cloud9 coach also affirmed that there is no team League of Legends Which Europe – America can beat T1. And at that time, all attention was focused on the LPL – the area that has a great rivalry with the LCK. But now, LPL Spring 2022 have not completed yet. And of the remaining 4 names, which team will challenge the power of Faker and his teammates if they have the opportunity to attend? MSI 2022?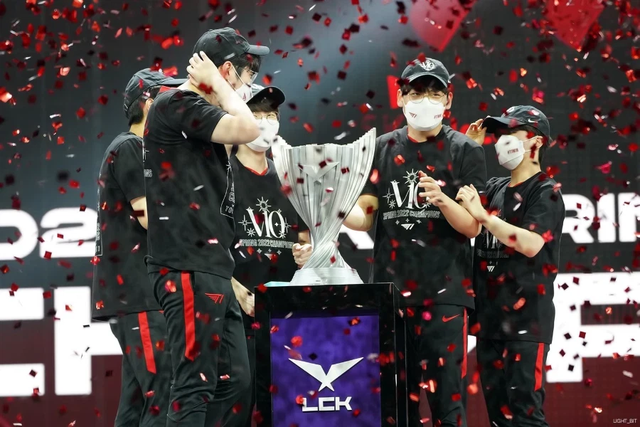 T1 will be the No. 1 candidate for the championship at MSI 2022
"Royal Legion" Royal Never Give Up
First of all, the "Royal Legion" must be mentioned. RNG. Although always empty-handed at Worlds, with the MSI arena, RNG can be confident that they are not inferior to any representative from the LCK. However, it is a fact that, in the past until now, RNG has only faced SKT T1 twice at international tournaments (MSI 2016 and Worlds 2017). The results of these two confrontations were both defeats for RNG.
Also, at the moment, the 2022 LPL Spring Split has not ended. At the same time, while LNG Esports, Victory Five, and Top Esports both explicitly or implicitly lost to T1 in practice matches, it is unclear if RNG has ever trained with T1. Besides, another important factor is that the current LPL is still uncertain whether to attend MSI 2022. Therefore, although there is a lot of hope, we still have to wait for the upcoming developments of the season.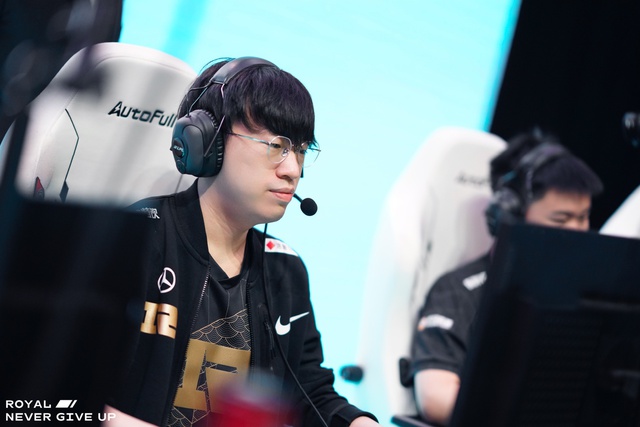 "Royal Legion" RNG depends too much on the performance of Xiaohu and sometimes Wei, Ming
"Rookie and Friends" V5
Similar to the case of RNG is V5. In this Spring 2022, both V5 and RNG sometimes have defeats that make fans worried. Despite finishing the group stage with first and second place respectively, in some respects, V5 and even RNG still left many worries. Sometimes, the V5 players play like apprentices, like in the Weibo Gaming defeat, but there are also times when they go to the field and destroy every opponent where it is the first place in the rankings after the group stage is over. most obvious proof.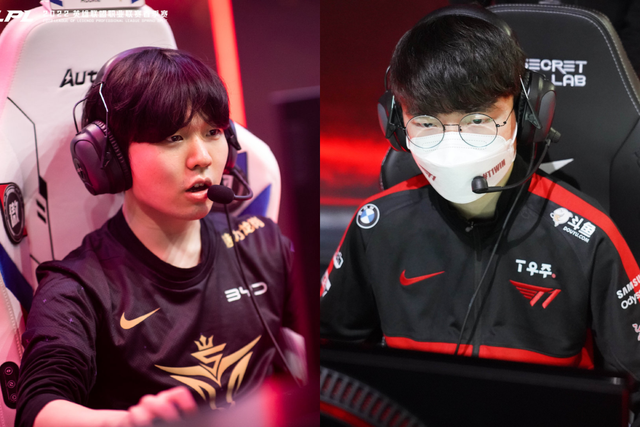 Many people are looking forward to the confrontation of Rookie – Faker
However, V5 sometimes still makes people feel like they depend a lot on Rookie's performance. One can praise Photic as the most perfect AD carry in the LPL at the moment, but remember, before Photic showed himself as he is, V5 lived "on" Rookie's form and coordination. by Rookie and Karsa. Therefore, it can be said that this is a weak point of V5 and it is similar to the fact that RNG depends on Xiaohu.
But one strength for V5 is that if this team can attend MSI 2022 and face T1, then Rookie is the one with a pretty good head-to-head record against Faker. But at the moment, remember, Faker is not necessarily the center of the gameplay like before and most likely, Rookie will follow Chovy's "falling path": Win Faker's lane but lose the whole game.
Rookie and friends are enough to challenge Faker's T1?
JD Gaming
There are many people who probably won't understand why JD Gaming performed so impressively in the group stage but all the spotlights are on names like RNG, V5 or even TES and not Kanavi and his teammates. However, the fact that, JDG is a team with a good record and extremely stable form. In particular, it is the 2 destructions of WBG by SofM entirely in the group stage and playoffs.
But there is a fact, JDG's experience at MSI is a round zero while in terms of seniority, JDG only lost to RNG in the remaining 4 teams of the 2022 LPL Spring. Although 4/5 members. Currently, T1's players have never attended MSI but at least, in T1 there is Faker – a player who is too familiar with this tournament. Meanwhile, in the current JDG, the oldest person is Yagao and he has never been to the second biggest international tournament of this LoL village.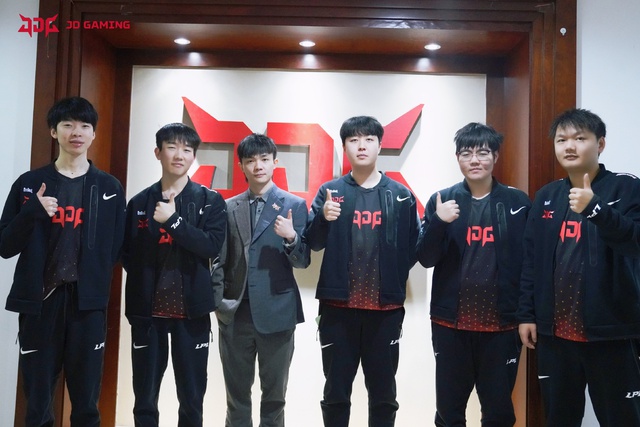 No one at JDG has MSI experience
Top Esports
Is the team that is rated as the weakest of the 4 teams still competing in the LPL Spring 2022 playoffs but TES can be completely unexpected. They have in the hands of key players who have fought for many years in international tournaments. In particular, there are two players who have won Worlds – Tian and JackeyLove. In addition, surely the League of Legends community is also looking forward to the Faker – Knight matchup no less than the Faker – Rookie pair.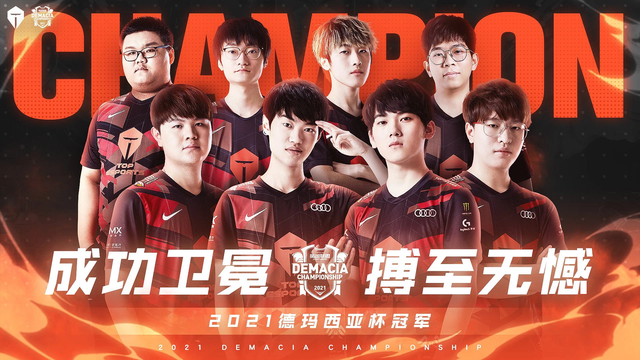 TES has Worlds champions on their roster but their form has always been mixed
But the weakness of TES's fluctuating performance is the factor that makes this team in general and their players always fail in big tournaments. JackeyLove and Tian, ​​after being crowned Worlds champions, both went downhill. Both have only recently regained their form and still need a lot of time to verify. Meanwhile, the T1 team showed perfect stability, even the young player who was included in the main lineup for the first time like Zeus.
But because RNG, V5 or even TES, JDG and even the LPL region are not sure to attend MSI 2022, everything is only in the future. Only thing is, T1 is currently a team that fully converges from experience to skills and spirit. Therefore, no matter which LPL team attends MSI 2022 (in case this tournament still decides to go to Korea), T1 will still be a huge challenge that only talent or experience can overcome to overcome. is not enough.
https://gamek.vn/dau-la-doi-co-the-thach-thuc-t1-neu-lpl-du-msi-2022-binh-doan-hoang-gia-rng-hay-rookie-va- but-people-people-20220407231627704.chn
You are reading the article
"Royal Legion" RNG or "Rookie and Friends"?

at
Blogtuan.info
– Source:
gamek.vn
– Read the original article
here