Business
Son was kidnapped by Thai pirates, old father searched for a lifetime, reunited 32 years later by watching TV
Children kidnapped by Thai pirates
Between 1981-1989, a number of families left Vietnam to find the promised land on fragile boats. Among them, there are people who drift to the Gulf of Thailand, becoming prey for aggressive pirates.
In March 1985, Mr. Tran Van Khue lost his first child named Tran Thanh Do (aka Manh). Ms. Tieu Hoa, Manh's mother at that time, stayed in Vietnam with her young daughter. Before leaving, Manh hugged his mother and cried, put on a school shirt and brought a cricket to send to his cousin for help. When she heard that her husband and daughter were released into the sea but survived, in a refugee camp, while Manh was missing, Mrs. Hoa was as crazy as a rabid, wandering all day.
Nine years later, she was sponsored to the US. But from then on, she kept going back to Vietnam to go to the temple, helping disabled children with the only wish that her son would be carried and survived by someone, so that one day, mother and daughter could meet again.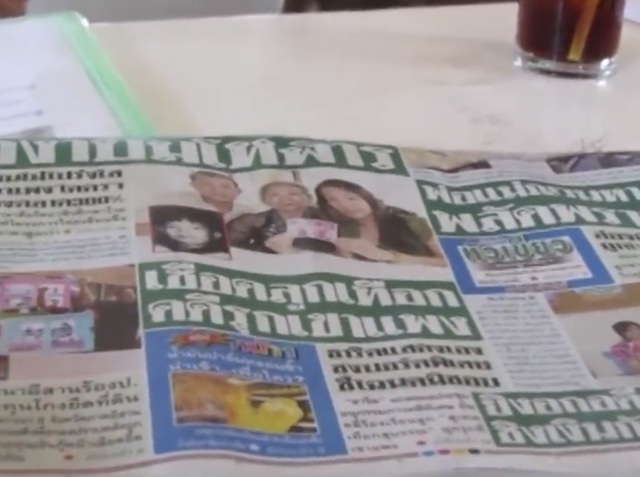 Thai Rath newspaper reported on a Vietnamese family going to Thailand to find a kidnapped child.
Once back home, grandparents and relatives went to the Saigon office in the morning to register to find a child. The search team member is Mr. Nguyen Linh, who went to Thailand with his family to support.
On March 17, 2012, the group went to learn about Thailand's topography by a trip. By chance, the group asked a Thai tour guide named Lamyai Wongprayoon, she can speak English. When she heard about it, Ms. Lamyai was very sympathetic and enthusiastically helped the group. Through Ms. Lamyai, the union was able to connect with Thai Rath newspaper. This newspaper received the delegation and took pictures with Ms. Tieu Hoa's family.
On March 23, 2012, the newspaper published information about finding children of Ms. Tieu Hoa's family. The newspaper with a circulation of 1 million copies/day at that time spread strongly, helping the search team get more valuable information. A day after the newspaper was published, a Thai fisherman called to say that in 1985, his boss had adopted a Vietnamese boy, who looked very similar to Manh, the son of Mrs. Hoa.
With a clearer direction, the whole group had a second trip, to Laem Sing district, Chanthaburi, Thailand, 260km from Bangkok. Thai Rath newspaper contacted to ask a social worker here, who gave information about a family adopting a Vietnamese child. However, because of the delicate case, this person does not have much information. The family that adopted the boy also did not allow him to meet him. Therefore, the delegation decided to take the Thai Rath newspaper to inquire.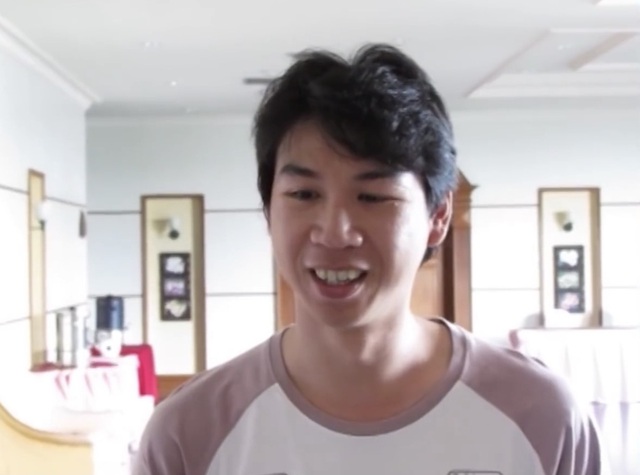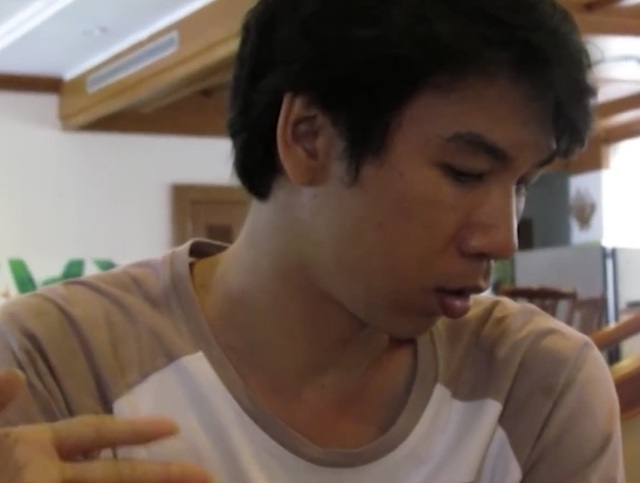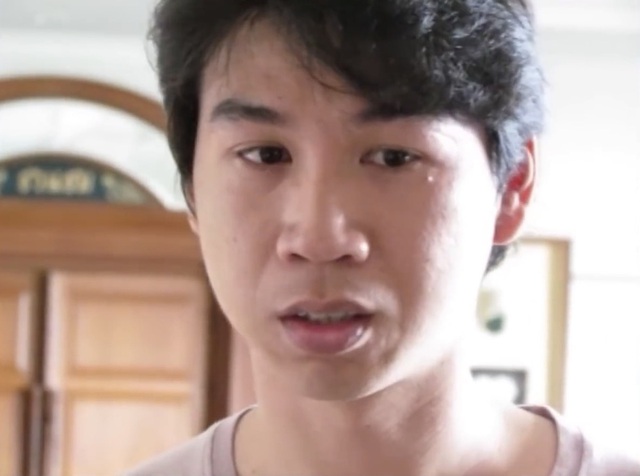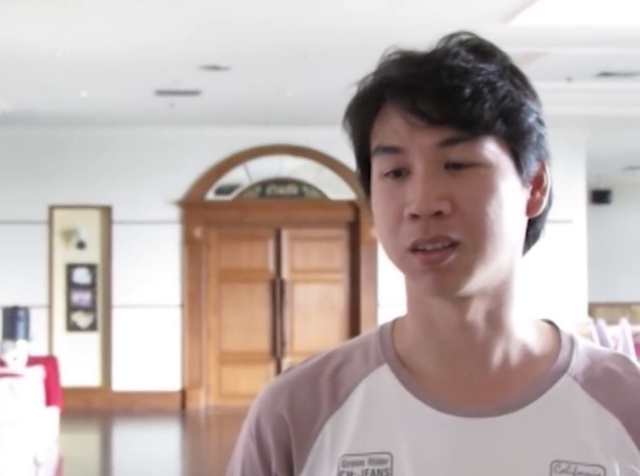 After connecting many information channels, they found information about a young man named Buff, who is of Vietnamese origin.
They inquired about a Thai woman and was revealed by this person to know a young man named Buff who might be the one they were looking for. In addition, a man confirmed to have a niece who used to be Buff's girlfriend. This person let the team find Buff's Facebook nick. Buff lives in Songkhala province, 900km from Bangkok.
The group went to Songkhla and met Mr. Buff. Buff remembers nothing but that he is Vietnamese, all memories have been erased. The group decided to take a DNA sample between Mr. Buff and Mrs. Tieu Hoa. However, the result is that they are not related by blood.
The reunion after 32 years of the kidnapped child
The search for the lost son of Mr. Khue and Mrs. Hoa has not yet been successful, but it opens up an opportunity for another family, Mr. Ngo Van Viet, who is also a man whose son was kidnapped by Thai pirates in March 1981. At that time, Viet's son named Ngo Van Dam was only 3 months old.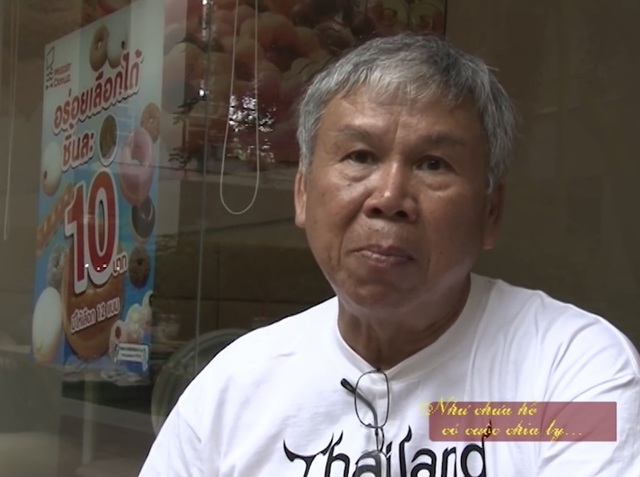 Looking at the pictures of Buff, Mr. Viet – also a father whose son was kidnapped, was surprised because Buff was so similar to him.
When looking at the pictures of Buff appearing in the program "As if there was never a separation", Mr. Viet was surprised. He couldn't believe it wasn't his son because Mr. Buff resembled him over 95%.
"They arrested us, loaded onto the ship, everything on board they had, they took, but the issue of rape and death did not. They went for 12 hours, pulled their boat up and said they couldn't get us ashore because of Thai law, so they pushed me down.
They put all the adults down first, leaving 6 children, of which the 2 youngest children are 3 months old and my cousin's 11 months old. The babies who could talk and walk, they carried them all down. I said there were 2 more children, they told me to get off the train and they carried me down. But when the adults got off, they cut the rope and left, so they caught the two children." Mr. Viet recalled the day his son was taken away.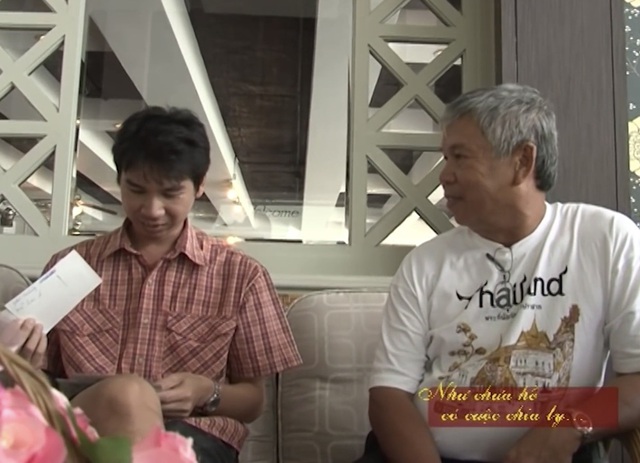 Mr. Buff and Mr. Viet met in Thailand.
Mr. Viet immediately returned to Thaweewatthana village, Songkhla. 3 months before, he had come here, stayed there for 8 days to look for his son, but the fate had not come yet. This time back, he has more hope. Through a person in the same situation, Mr. Viet was connected with Mr. Chookiat Suwanrungsri – Head of Thaweewatthana Village, Former Director of Songkhla Provincial Department of Social Security and Development. Mr. Chookiat enthusiastically helped Mr. Viet in finding his son.
Thanon Yaring street in Songkhla – the street of the old fishermen is also the place where Mr. Viet passed many times, asking old people in every deep alley of the street. But he didn't know, his son was working as an accountant for a family seafood company. Buff is a loved son, so he is very filial to his adoptive father.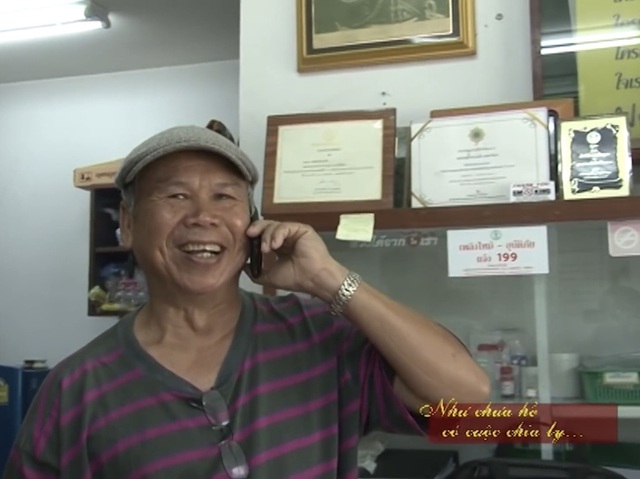 Mr. Viet was delighted to receive the DNA results, Buff is his son.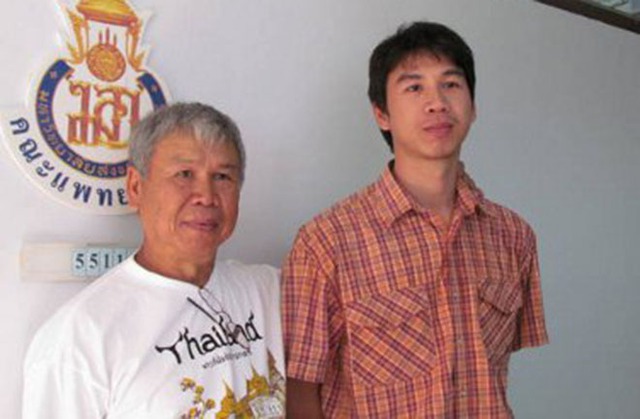 Father and son reunited after 32 years apart.
Mr. Viet and Mr. Buff had a meeting. Mr. Buff clasped his hands in a Thai greeting. Mr. Viet looked at him affectionately. Everyone commented that he and Buff looked very similar.
"After meeting him, I was very confident that he was my son. I don't know how Buff thinks but when I meet him, I want to hug him. But I hold back, if it's really my child, it's never too late to hug.
I wanted to tell him many things, but I couldn't. I want her to understand that I care deeply and painfully to find her, not abandon her. Unfortunately, I don't understand how it disappeared under the circumstances, so I didn't have feelings when father and son met. I'm looking forward to the DNA results." Mr. Viet talked about his mood when he met his son.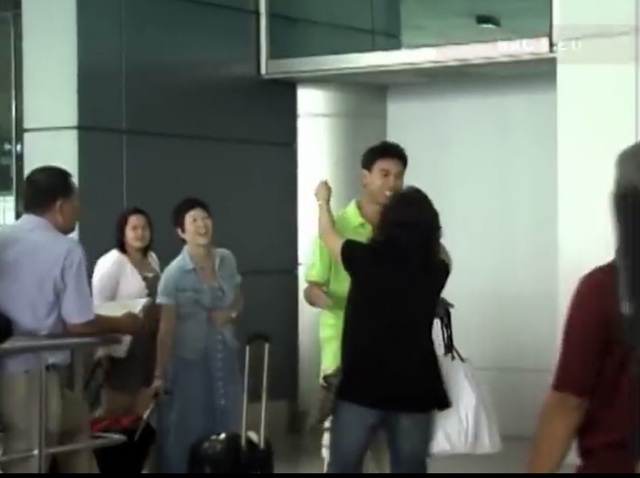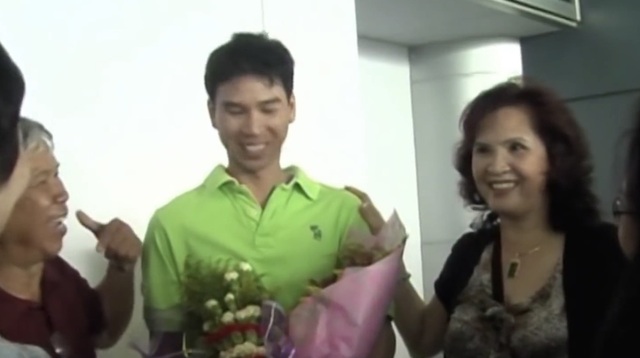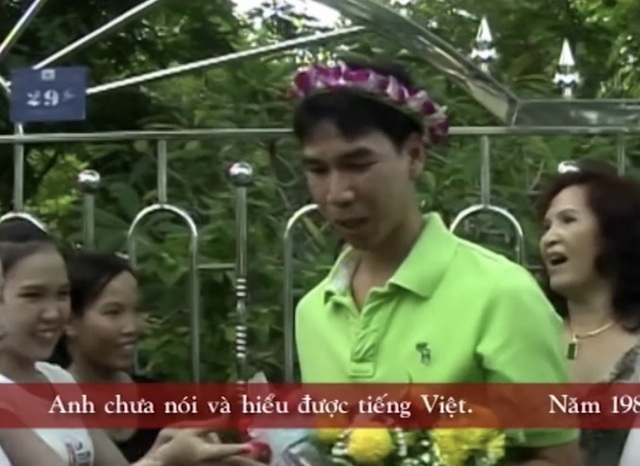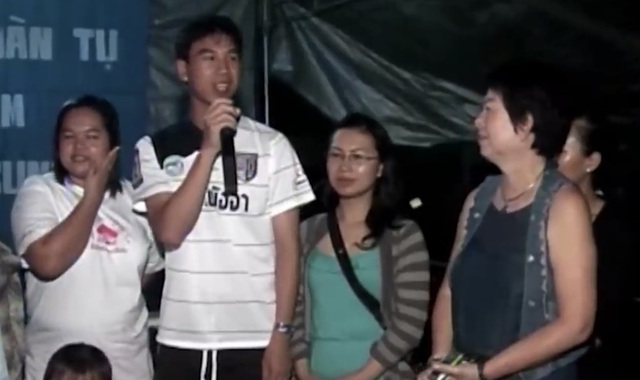 Mr. Buff (ie Mr. Dam) has returned to the loving arms of his family.
Three days later, DNA results showed that Mr. Viet and Buff were father and son. Buff is Ngo Van Dam. After 32 years of being lost, Buff returned with his wife and son to Vietnam to receive his family, his homeland, and reunite with his relatives in tears of happiness.
Source: As if there was never a breakup
https://soha.vn/con-bi-hai-tac-thai-lan-bat-coc-cha-gia-mot-doi-di-tim-32-nam-sau-doan-tu-nho-xem- television-20220405162433772.htm
You are reading the article
Son was kidnapped by Thai pirates, old father searched for a lifetime, reunited 32 years later by watching TV

at
Blogtuan.info
– Source:
cafebiz.vn
– Read the original article
here