Life Style
Xã Hội
The cruel scenario of the wife colluding with her lover to kill her husband and then set up a fake scene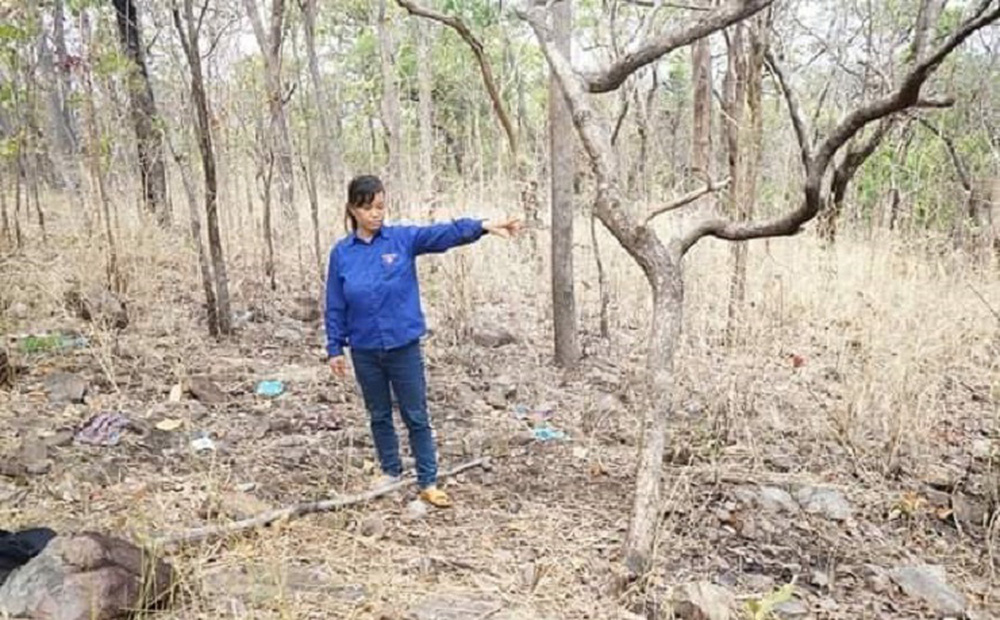 Dao Thi I was taken to the crime scene
On April 7, the People's Procuracy of Dak Lak province said that it had approved the decision to prosecute the accused and the detention order for Dao Thi Minh (born 1983, residing in village 16, Cu Kbang commune, Ea Sup district, Dak Lak province). ) and Ly Van Quan (SN 1974, residing in Hoa Phong commune, Krong Bong district, Dak Lak province) to investigate the crime of "Murder", specified in Article 123 of the Penal Code.
According to initial information, Mr. LVN (SN 1974) and Dao Thi Minh are husband and wife (living in village 16, Cu Kbang commune, Ea Sup district). Worth mentioning, even though she is married, she has a male-female relationship with Ly Van Quan.
In daily life, between Me and Mr. N. often arise conflicts and quarrels with each other.
At about 1 am on March 6, Me and Mr. N rode a motorbike from home to Krong Chro district (Gia Lai province) to look for orchids to sell for money.
When they arrived, the couple got into a fight because I brought the rice cooker for Quan to use but did not take it back. After that, my husband and I went home.
On the way back, angry because I was beaten by Mr. N. I called Quan about going to beat Mr. N. to take revenge. Hearing that, Quan agreed.
After going home to rest and eat, at about 16:30 on March 6, I drove a motorbike to take Mr. N. to Cu Mlan commune, Ea Sup district (about 35km away) to find Quan to get his rice cooker back. .
Around 6:30 p.m. on the same day, when I drove N. to the cashew orchard, Quan ran out and pulled N. down the street and wrestled and beat him.
While being beaten, Mr. N. ran into the garden and tripped, Quan rushed over to sit on top of him and then strangled his neck with his hands.
Seeing that, I also ran over, picked up a stone and hit the husband, causing death. After determining that Mr. N. was dead, she rummaged through N.'s pants pocket to get a mobile phone, a leather wallet with 2 million dong inside and some identification papers and then gave it to Quan to keep.
After that, Quan and Minh took the victim's body to the hanging hill to set up a fake scene. To erase the traces, the two subjects also burned all related items, keeping only the victim's amount of 2 million dong.
After committing the crime, Quan took me back to my home in village 16, Cu Kbang commune, Ea Sup district. On March 22, she was arrested, and Quan was arrested on March 26.
https://soha.vn/kich-ban-tan-doc-cua-nguoi-vo-cau-ket-voi-tinh-nhan-giet-chong-roi-dung-hien-truong-gia-20220407081050604.htm
You are reading the article
The cruel scenario of the wife colluding with her lover to kill her husband and then set up a fake scene

at
Blogtuan.info
– Source:
Kenh14.Vn
– Read the original article
here