Many women use cars as a daily means of transportation to facilitate commuting and picking up their children. However, it may be due to habit, it may also be due to the excessive workload that makes women unable to pay attention and take the car to the toilet regularly.
While the construction of a car includes a lot of details. Only the interior compartment has a lot of small details and corners that are difficult to clean. This will create favorable conditions for bacteria to "proliferate" and create an unpleasant odor on the car.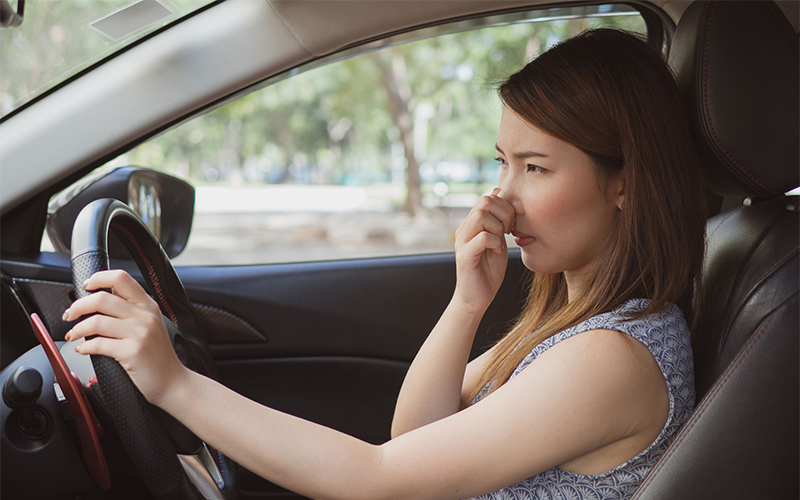 If so, do not ignore this article, with just a few small tips, your car will be clean and fragrant in no time!
We usually choose Deodorize the car By: Leaving fruit, coffee, essential oils, perfume in the car… But that's the wrong way to do it. Because, the unpleasant and toxic smell is still in the car, maybe the more fragrant scents just overwhelm it. Sometimes, this mixture creates an even more terrible smell, like a person with underarms spraying perfume!
Not to mention, the use of cheap perfumes, waxes, and essential oils means you are inhaling twice the amount of harmful gases in your lungs.
Remember, the right rule to know is: Must remove all odors in the car, then add fragrance.
How to get rid of bad smell in the car
1. Wipe the interior surfaces of the car with a soft cloth
The plastic, wood, glass and metal surfaces in your car are the ones you need to clean. You can use warm water or detergent or glass cleaner.
For leather seats, a suitable leather cleaner should be used. If it's not a hot day, it's a good idea to open the doors and lower the windows before performing any cleaning steps. Don't forget to empty and wipe down the glove compartment as well.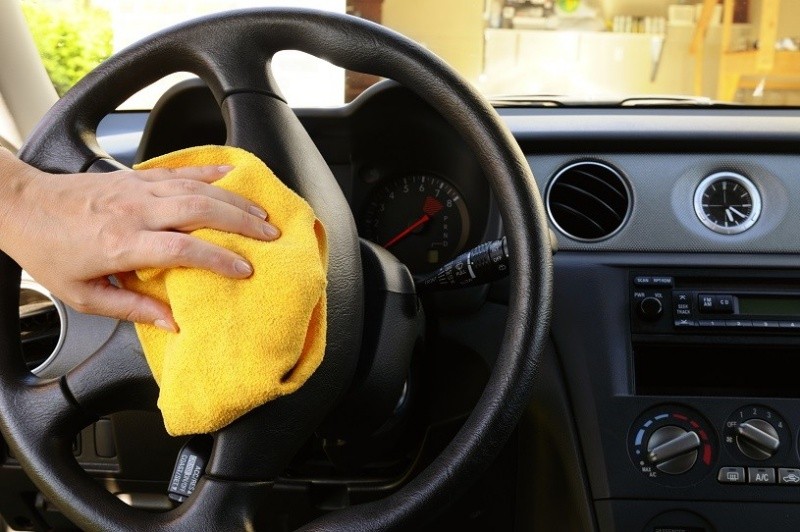 2. Clean carpets and chairs before vacuuming
You can use a soft brush, but you must wipe away dirt and debris before vacuuming the car. Always use clean water and constantly change the water, and squeeze out the water to avoid stagnation in the car!
3. Vacuuming
Clean the inside of the car by removing the carpet and emptying the trash can. Use a vacuum cleaner to remove dirt from the surface details of grooves, slots, and nooks and crannies. Pay special attention to the carpet because this is where the smallest dust particles cling.
Car floor mats, seats and car trunks are the 3 positions you need to do this. Put the nozzle in the corners, seat slots, recline the chair back to its full extent to be able to suck out dirt in the slots. Then spray the deodorant onto the carpet and let it sit for a while before vacuuming. This can help reduce unpleasant odors in the car.
4. Steam cleaning in the car
After vacuuming, any remaining steam should be cleaned up using a suitable specialized odor remover and a vacuum cleaner (steam cleaner, dehumidifier or heater).
Wipe down surfaces or carpets to get rid of dust. A suitable deodorant should be used with a clean sponge.
5. Use baking soda
Deodorizing using baking soda or baking powder on cars is a fairly safe way to limit the risk of interior damage. Baking soda also has the ability to absorb moisture and deodorize well. You can put baking soda in cloth bags and scatter them around the car. Pay attention to the small moldy corners of the car.
With the smell of food, drink or vomit clinging to the seats, door sills or floor … use a little baking soda powder sprinkled evenly on the surface of the car seats to be treated, then leave it on for 30 minutes to 1 hour. Use a vacuum cleaner to suck up the powder and wipe it with a clean cloth.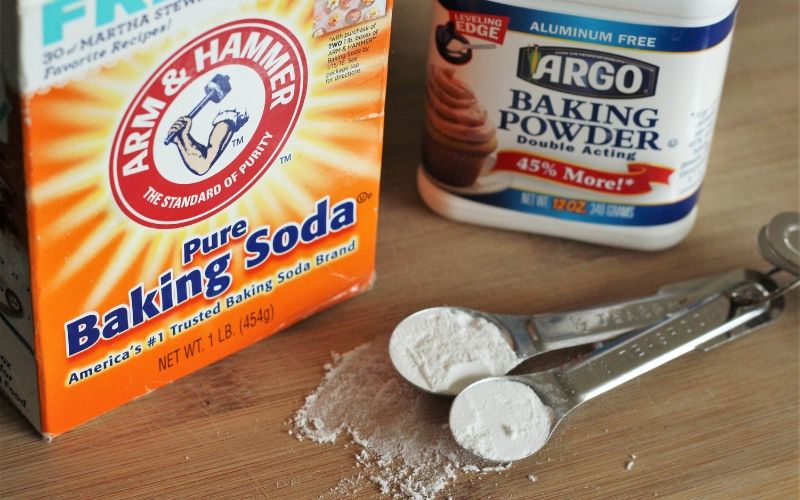 6. Use coffee
Coffee grounds or finely ground coffee have very good hygroscopic properties, effectively deodorizing. This is the favorite car interior deodorizer option for many people. Because coffee not only removes unpleasant odors but also creates a pleasant aroma.
Usually, coffee grounds are wrapped tightly in bags or newspapers, when brought in the car, they can be left a little open to promote their effects.
In addition, you can also leave about 200 grams of whole beans in the car. This coffee bag you leave in a corner or hang up a reasonable position on the car.
In addition, a very effective trick that many people use is to put a bag of dry roasted coffee or a pineapple in the car. This also has a very effective deodorizing effect.
7. Scented bag, scented wax
In addition to specialized deodorizing product lines, you can also use scented bags, scented waxes … to help cool the car, remove unpleasant odors from the car.
When using wax or scented bags, you should pay attention to the use of products extracted from natural fragrances that are safe for health, and should close the wax cap after getting in the car.
Tips to avoid causing bad odors in the car
– Limit smoking, eating and drinking in the car;
– Regular car cleaning;
– Clean surfaces prone to accumulation of odors;
– Pay attention to handling antifreeze from the air conditioner.
Here are some simple and effective tips that you can save to use as soon as you need them.
Wishing you success and happy experiences throughout your journey!
https://afamily.vn/meo-vat-xu-ly-mui-hoi-va-nam-moc-trong-xe-o-to-hieu-qua-tuc-thi-cho-xe-sach-thom- shift-day-20220404164429835.chn
You are reading the article
Tips to deodorize the car

at
Blogtuan.info
– Source:
Afamily.vn
– Read the original article
here