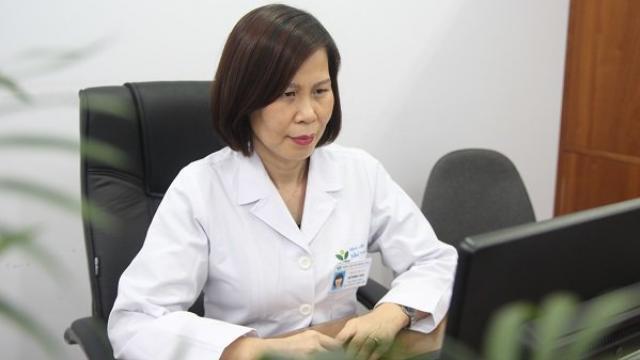 Teen suicide is very alarming
According to Dr. BS Ngo Anh Vinh – Department of Adolescent Health (National Children's Hospital), the current situation of teenage suicide is very alarming. Only within the past one month, the department received 4 cases of child suicide coming to the emergency room.
Most recently, on April 4, the department just received a 14-year-old boy admitted to the hospital in a state of lethargy and coma, because he had previously taken a large amount of sleeping pills to commit suicide. After being given emergency treatment by doctors, gastric lavage… the child was awake, and this morning his health was stable.
According to this patient's share, the cause of his suicide was because he did not have a goal in life, his parents applied too much, especially the expectation of high academic results, while the child himself was afraid. learn. When disoriented, not knowing who to share with, children have sought death.
Sitting next to his son, TH (the father of a child who committed suicide) admitted that he himself did not care and share with his son, but he always imposed the adult's thoughts and forced the child to do it. After his son's suicide, even though his life was saved, Mr. H still feels regretful and thinks that he and other parents need to change their minds, talk and share more with their children.
Another case also hospitalized for suicide is TT (13 years old). He looked to death because he felt disappointed in himself when he did not meet the expectations of his parents. Her parents also often clashed with each other due to disagreements on lifestyle and future orientation, so they separated. Baby T lives with her mother but does not receive the love and sharing of relatives, which leads to psychological instability.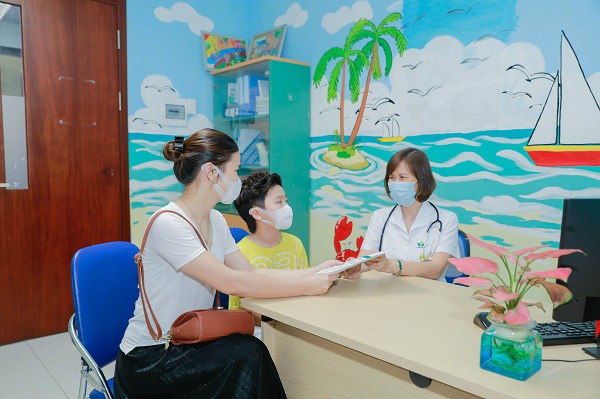 According to Dr. Loan, it is very important to grasp young psychology in adolescence.
Doctor, Doctor Do Minh Loan – Head of Adolescent Health Department (National Children's Hospital) said that, in addition to the impacts of living environment and family circumstances, many cases of children commit suicide due to reasons such as: psychologically inhibited by parents scolding or punishing. Typically, child H (15 years old, in Hanoi) used paracetamol to commit suicide, then was taken to the National Children's Hospital for emergency.
Before that, H often used the phone and was reminded many times by his family about this. Seeing her son disobeying, the patient's mother took the phone away, causing him to psychologically inhibited and tried to commit suicide.
According to Dr. Loan, the majority of teenage suicides have the common characteristic of having a long period of depression and psychological crisis. In fact, the time when a child commits suicide is just "the last drop of water". In fact, the children have had psychological instability for a long time, lasting and affecting their thoughts and ideas, but they were not detected and intervened by their parents in time.
Mental health is being left behind
Dr. Minh Loan said that at present, mental health issues have not received adequate and sufficient attention from parents. In fact, when a child has a cough, fever or some physical illness, parents immediately take him to the hospital, but when the child has psychological problems such as sadness, depression, anxiety, the parents give up. over, even avoiding the word "psychiatric" and not allowing the child to go to the doctor.
"When the child's psychological problems accumulate over time, it will cause them to think negatively and think about suicidal behavior. It is worth mentioning that mental health problems of adolescents are very common, but are not given due attention.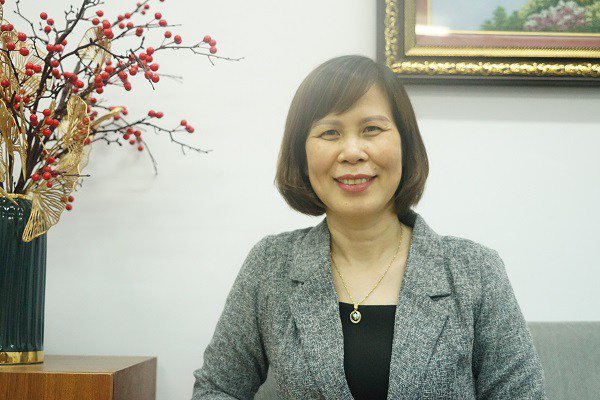 Doctor Loan warned that the situation of children with mental problems is very alarming.
Specifically, a survey by the Department of Adolescent Health in the school year 2020-2021, on 1,111 junior high school students in Hanoi, showed that the rate of children with depressive disorders accounted for 26.1%, children There is stress 33%, children have anxiety disorders 38%, "said Dr. Loan.
The risk factors that cause children to have psychological disorders stem from many problems, specifically:
From the children themselves:
+ Firstly, the group of children is impulsive, difficult to control their emotions, unstable emotions;
+ Second, the group of children lacks life skills;
+ Third, the group of children has negative experiences in the past: physical, mental and sexual abuse.
+ Fourth, the group of children with chronic diseases (kidney disease, blood disease, cardiovascular disease…);
+ Thursday, LGBT youth group
– From the family side: In families with depressed parents, children will have a higher risk of depression. Or the parents' family has separation problems, an unhappy life…
Dr. Loan recommends that parents pay more attention to mental health care for their children, especially when children are in their teens. If well cared for at this stage, the child will have a comprehensive health, both physically and mentally, as an adult. On the contrary, if there is no proper attention, children will develop deviations, with long-term effects throughout life.
For minors, parents should take care of and support them on the principle of respecting, listening, discussing and sharing issues related to the child. In addition, parents need to have the knowledge to recognize early signs of instability from children so that they can intervene in time to avoid unfortunate consequences.
You are reading the article
4 consecutive children who committed suicide were hospitalized, warning 5 groups of children that parents need to pay special attention to

at
Blogtuan.info
– Source:
Eva.vn
– Read the original article
here