Tin
Criminals are still aggressive to rob banks even though most of them are caught
By many different tricks, the men are still aggressive to rob banks, but most of them cannot escape the police's arrest.
"Poverty Born Thieves"
Tuan Anh (27 years old, a native of Phuc Yen city, Vinh Phuc province) said that his family was in debt of 2 billion VND, so he had a plan to go. bank robbery to get money to pay the debt.
On March 31, Tuan Anh wore a raincoat, covered his face, and rode a motorbike to an Agribank transaction office in Thai Nguyen. After observing for a while, he poured gasoline on the floor of the transaction room, threatened to light a fire, and asked the bank staff to give money. The 27-year-old male was then controlled by security and handed over to the police for arrest.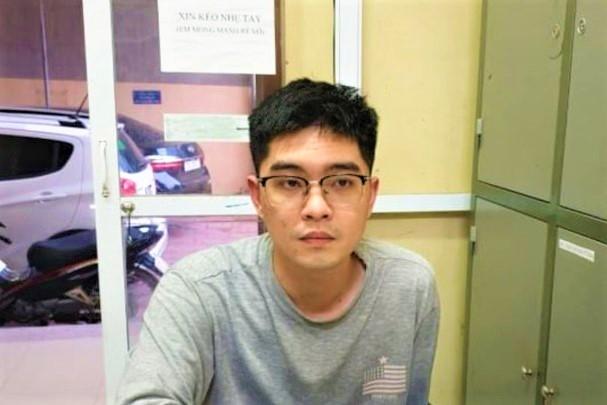 Tuan Anh was arrested after pouring gasoline on the trading floor to threaten to rob money.
Less than a month ago, Nguyen Van Hieu (31 years old) and Nguyen Thanh Tung (41 years old) brought lighters and knives to Vietinbank's transaction office in Hanoi, robbing 500 million VND.
These two people do not have stable jobs and are heavily in debt. After getting to know each other through the group "Association of defaulters who want to take risks" on social networks, the two discussed a plan to rob a bank.
After two visits to observe the number of employees and security guards at the transaction office, Hieu and Tung set up their motorbikes on the sidewalk, walked in, and pretended to be guests asking to withdraw money. Immediately after, two people pulled out lighters, threatened the staff and robbed 500 million VND.
However, when they ran for about 20 meters, these two men collided with traffic, so they dropped 300 million VND and the gun. On the morning of March 8, after 16 hours of committing the crime, the suspects were arrested. The police collected about 200 million VND and 2 knives.
Around the beginning of January 2022, there was also a bank robbery that caused a stir. A 24-year-old man in Hai Phong, wearing a mask, suddenly burst into the bank, pulled out a gun, threatened security, and then robbed more than 3 billion VND. The money stolen, the young man used to buy a large displacement vehicle, give it to his girlfriend and bury it. After more than a day, the suspect was arrested.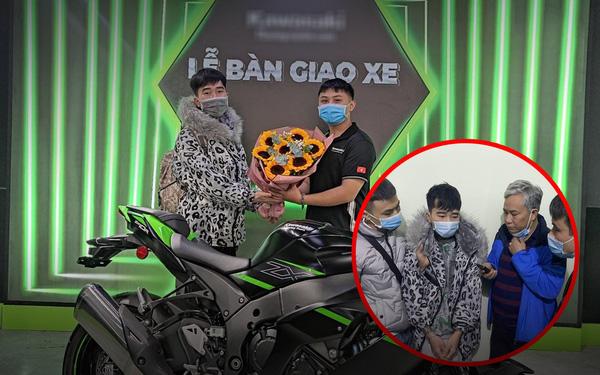 A 24-year-old man in Hai Phong used the money to rob a bank to buy a large displacement vehicle and was arrested the next day.
All previous bank robberies have been investigated and most suspects will be caught soon after. However, a series of recent bank robberies have raised questions from the public: "Why do criminals know they've been caught and still come and rob a bank?"
Answering the above question, behavioral psychologist Le Duc Anh explained that people who robbed banks often had cognitive problems and lived an impoverished life.
Maybe because criminals are not aware of the risks when robbing assets in banks. They have not foreseen the legal consequences, but only focused on the purpose of getting money in the bank. Thus, awareness is the main cause leading to aggressive and aggressive actions.
"We see from the results, often that criminals who rob banks will be arrested. But not all criminals know this. If you put yourself in the context of the people who robbed a bank, you will know that they do not think like that. They may simply think about how to have money to satisfy personal purposes such as entertainment, gambling, drugs or debt repayment.
Most bank robbers have bad histories. When they come to a dead end, if there is a way to solve the problem, they will gladly do it regardless of how many years in prison. In other words, if you fall into poverty, you will give birth to a thief." German expert analysis.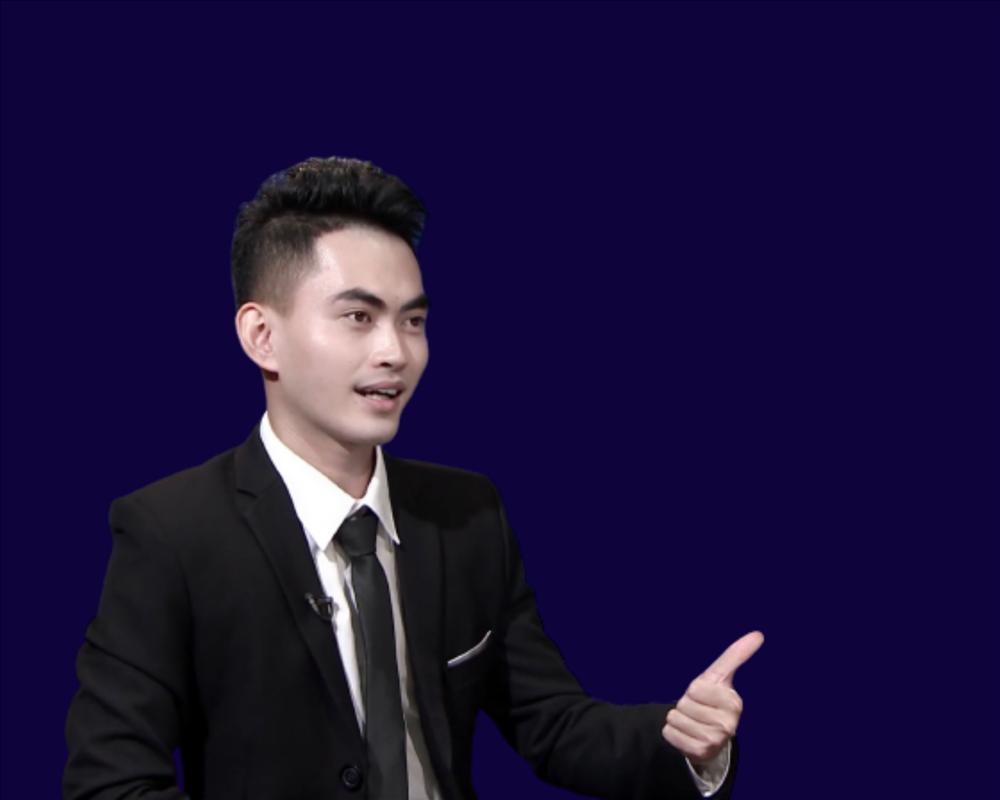 German behavioral psychologist.
The Ministry of Public Security issued a warning
According to Lieutenant General Tran Ngoc Ha, Director of the Criminal Police Department, Ministry of Public Security, in addition to traditional methods and tricks, subjects appeared through cyberspace to form closed groups and make friends. to carry out acts of robbery at banks and convenience stores.
The main perpetrators have no criminal record, no employment or unstable employment, debt, economic difficulties. Robberies often occur at a time when the number of customers at transaction offices and bank branches is small, employees are caught off guard, and there are loopholes in security. Most of the criminals threaten or use homemade weapons, guns, and fake explosives to threaten and rob property.
The Director of the Criminal Police Department recommends that each transaction office and bank branch need to invest in a secure, complete and modern security system; build a team of security guards in sufficient number, healthy and agile. At the same time, regularly train employees in necessary skills to be able to identify, evaluate and respond to situations.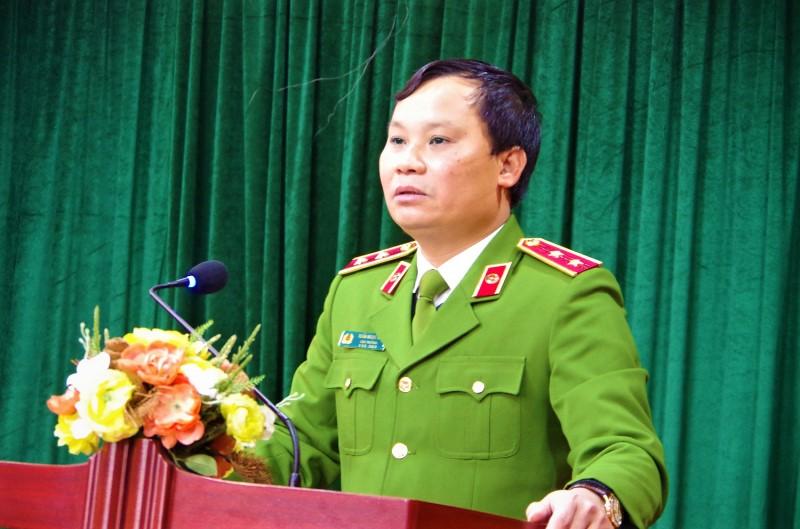 Lieutenant General Tran Ngoc Ha, Director of the Criminal Police Department. Photo: CAND
The Ministry of Public Security has directed the Criminal Police force and Police units and localities proactively develop plans and plans to prevent and fight crime of property robbery, especially property robbery at transaction offices and bank branches; shops dealing in gold, silver, gems; convenient shop,…
The Criminal Police Department coordinated with the State Bank's functional agencies and local police to conduct surveys on crime prevention at transaction offices and bank branches to propose solutions to strengthen prevent and fight against bank robberies.
According to statistics of the Ministry of Public Security, in the first 3 months of 2022, the number of criminal cases decreased by 17.51% compared to the same period in 2021; The police force investigated and discovered 8,016 social order crimes (reaching the rate of 87.91%), arrested 19,037 subjects, dismantled 242 criminal gangs and groups.
According to Young Intellectuals
You are reading the article
Criminals are still aggressive to rob banks even though most of them are caught

at
Blogtuan.info
– Source:
2sao.vn
– Read the original article
here