Giải trí
Eyebrow tips to help hide large, wide forehead blemishes-Beauty
If you have a face with a wide forehead, you should immediately perform the following eyebrow styles.
In addition to hairstyle, eyebrows are also an important factor to help our face have more definition and beauty. If you have a wide forehead, in addition to "cheat" with bangs, you can also camouflage it with eyebrows. If you do not know how to draw eyebrows suitable for faces with large and wide foreheads, please refer to the following tips.
1. Draw longer eyebrows
Longer eyebrows will help cover a wider forehead. It looks more in harmony with the face, helps to reduce the distance between the eyebrows and the hairline, making the forehead look narrower. In addition, the distance between the eyes is also narrowed. Should start with the top of the eyebrow straight from one side of the nose up and the eyebrow should not be longer than 1.5cm longer than the eye's tail.
2. Draw up curved eyebrows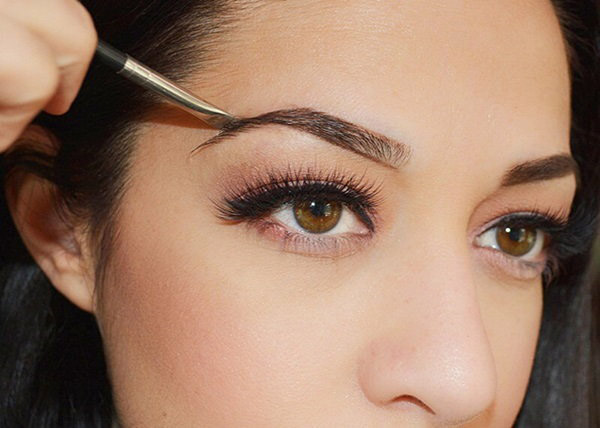 For those who have a large and wide forehead, they should also draw slightly more curved eyebrows. Because arched eyebrows will make the width and height of the forehead seem to decrease with the curve of the eyebrows. In terms of curvature, you should not draw evenly curved eyebrows like a semicircle, but need to determine the top. The top of the eyebrows can be located at 2/3 of the eye length from the tip of the eye. Eyebrows should be gently curved to create softness and grace. Sharp arched eyebrows like triangle corners will make the face look sharper and older.
3. Draw fuller and thicker eyebrows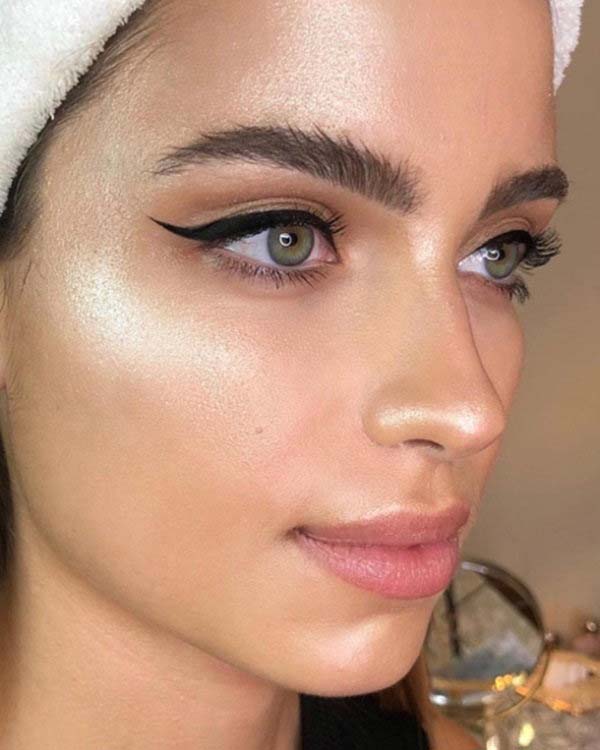 Another way to overcome the disadvantage of a wide forehead for women is to draw the hair so that it is fuller and thicker. Thick eyebrows will make the forehead appear smaller. However, it should be noted that the eyebrows are not drawn in a bold block from head to tail, but drawn so that the eyebrows are thicker but still airy. This means making sure the beginning of the brow looks natural and drawing a darker line towards the end.
The color of the eyebrow pencil is also very important. It should be the same color as your eyes: for example, if you have brown eyes, you should draw brown eyebrows, if you have black eyes, you can draw gray or dark brown eyebrows. If you want sharp eyebrows, you can use eyebrow pencil. If you want natural-looking eyebrows, use powder to blend, but this method is only for those who are proficient and have good make-up skills.
Eyebrows not only determine whether the face is sharp, bright or not, but also help you hide the disadvantage of a wide forehead when applied correctly. Follow the tips above to make your face look more harmonious.
You are reading the article
Eyebrow tips to help hide large, wide forehead blemishes-Beauty

at
Blogtuan.info
– Source:
24h.com.vn
– Read the original article
here