Dad died while waiting for money skull transplant
For many years now, people in Kinh B hamlet, Huyen Hoi commune, Cang Long district, Tra Vinh province are no stranger to the plight of an elderly couple who work hard all day to sell lottery tickets and ride motorbike taxis to feed them. 2 stupid sons.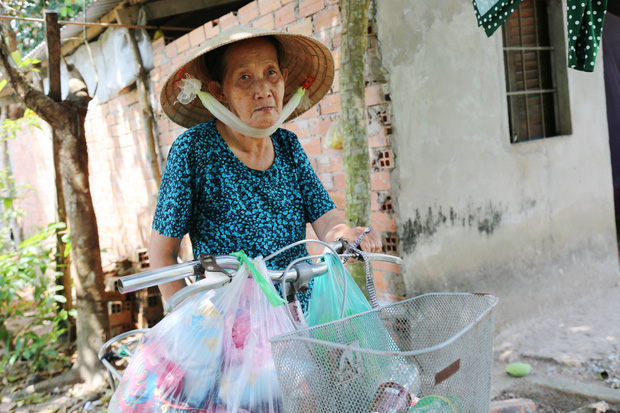 Her husband passed away, leaving Nga and 2 psychotic sons
Although at an age close to the earth, but the life of Mrs. Nga and Mr. Chong has not been a leisurely day. More painfully, in September 2021, while returning from work, Mr. Chong was involved in a traffic accident leading to traumatic brain injury. After two surgeries, Mr. Chong's skull was removed, he was taken home to take care of him waiting for the opportunity to have a skull transplant. The difficulties piled up even more with his mother and her daughter Nga.
"He was like that and then he lay in one place, he didn't know anything else, she had to do it all, clean and eat, collect money to give him a skull transplant. Unexpected…", At this point, Mrs. Nga burst into tears.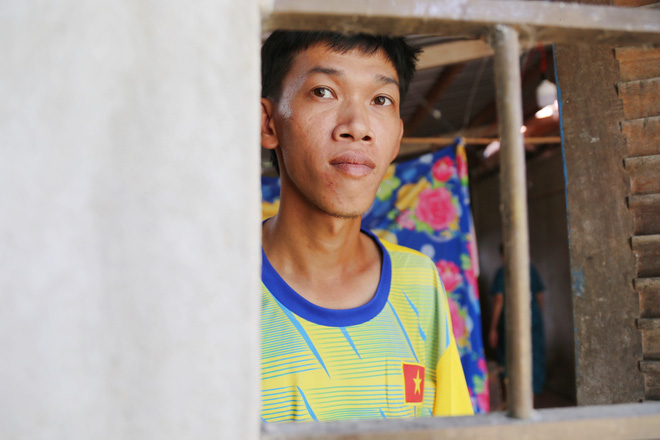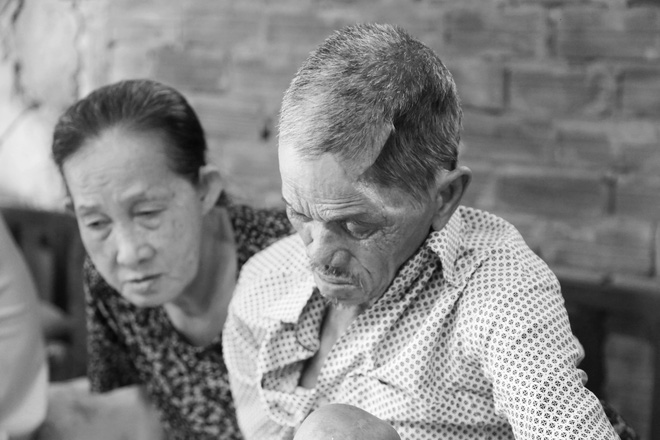 The image of Mr. Chong had a dent on one side of his head, his skull was left out to wait for surgery…
3 weeks ago, Mr. Chong passed away forever before the skull transplant surgery, leaving behind Mrs. Nga and her two foolish sons.
Sitting in a corner on a rickety bamboo bed, Lieu Quoc Tuan (SN 1988) naively said: "He's dead, he fell over, fell down here…", As he spoke, Tuan pointed to the place where his father had been ill. A few feet away, Mrs. Nga looked at her son, wiping her tears.
"The two of them don't know anything, they are very good, their mother listens to whatever they say. The son also sells lottery tickets to help his mother, but if people love him, they give him enough money, otherwise he will be snatched all the time, tell him to rest. If you don't accept it, you have to make up for the loss." Ms. Nga confided.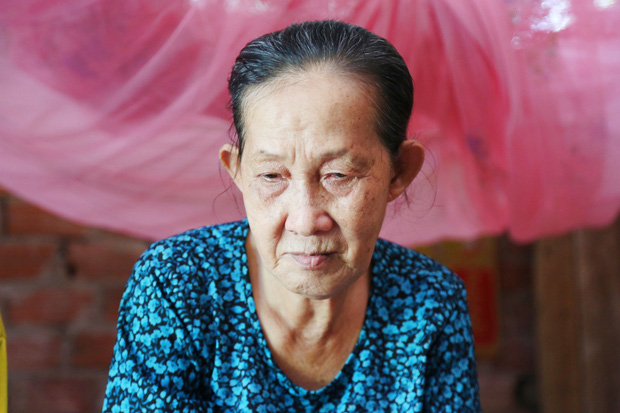 Nga burst into tears when she mentioned her family's tragic situation
According to Ms. Nga, although she has 5 children, her 2 daughters and 1 son have gone to work in another locality and then got married. In the past few years, the couple has had to work hard to support 2 children. mental boy. Although life is hard, meals are full, but the family is always happy, Hau – Tuan are both obedient and obedient to their parents.
"The two of them fell into a hole when they were young, and she also treated him but didn't go away. Well, my son is like that, I don't know what to say." Mrs. Nga choked.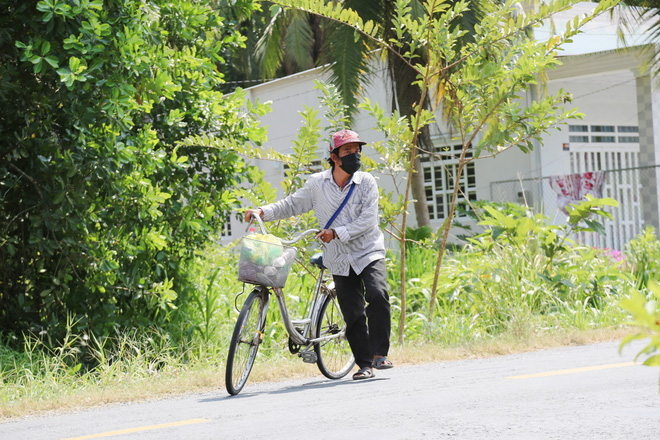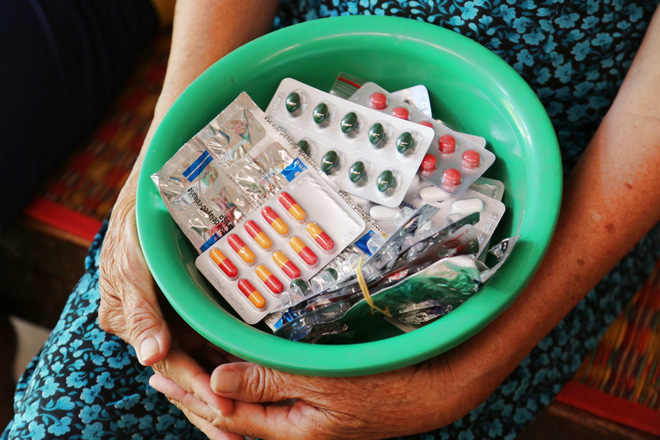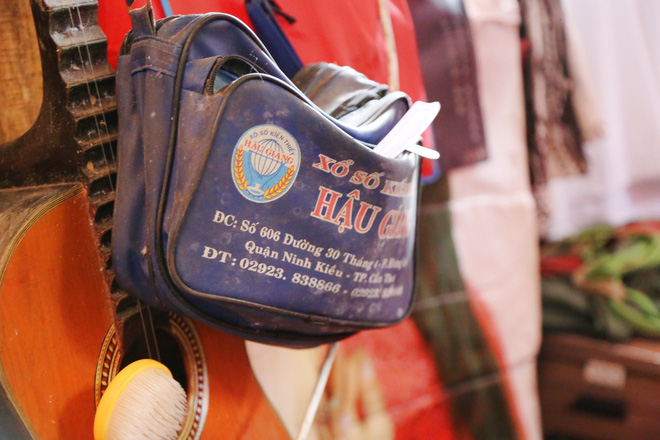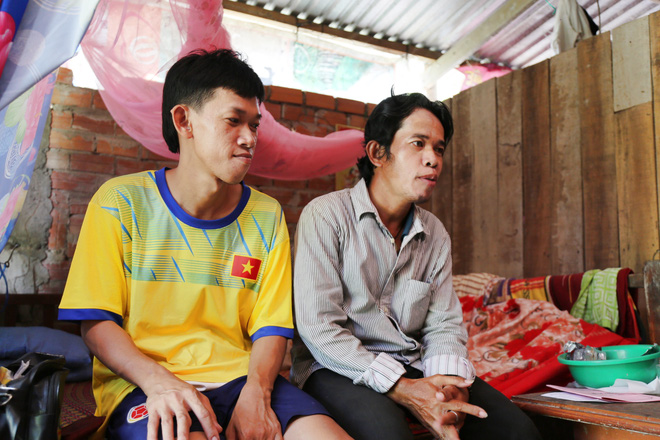 The hard life of 3 mother and daughter revolves around lottery tickets and piles of medicine
80 lottery tickets to feed the whole family
Since Mr. Chong's death, the small house also became lonely in the absence of the old father. To have money to live, every day Ms. Nga receives 80 lottery tickets to go around the commune to sell to her relatives.
"In the past, it was easy for her to sell, but now there are too many sellers, so there are days when she doesn't run out of money and suffers a loss of capital. Hau only sells side products but he doesn't know the money. compensate.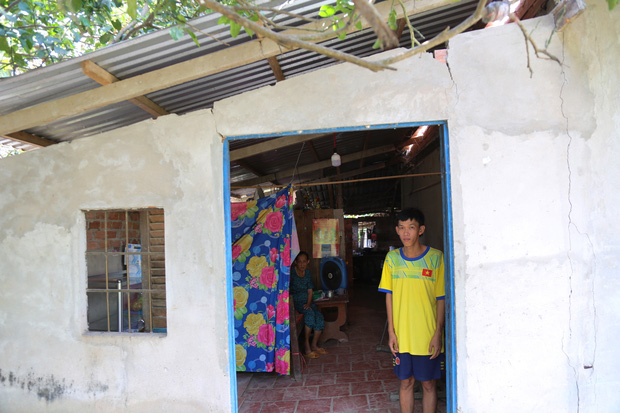 The level 4 house waiting to collapse is the residence of the mother and daughter of Mrs. Nga
Since he had an accident and died, she suffered a lot, he was sick for several months, how much money did he have to buy medicine, take care of diapers so he could get over it, but he wouldn't be able to get over it." Nga shed tears.
With the meager money earned each day plus the social allowance of 1,080,000 VND/month for 2 children, the family's dinner is only white rice and fish chips. Many times I think my fate is too bad, my husband died, my 2 children are stupid, Nga just wants to die.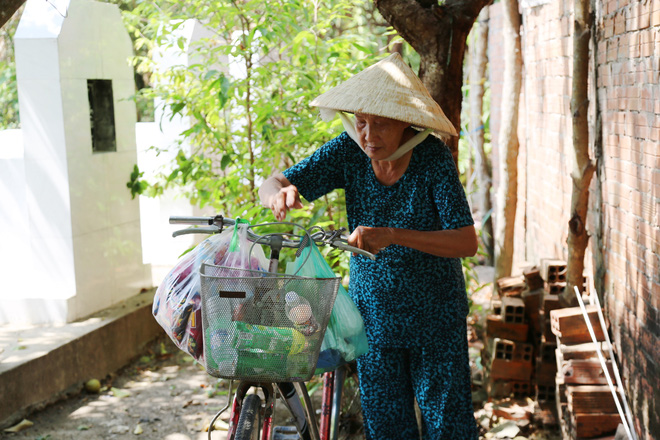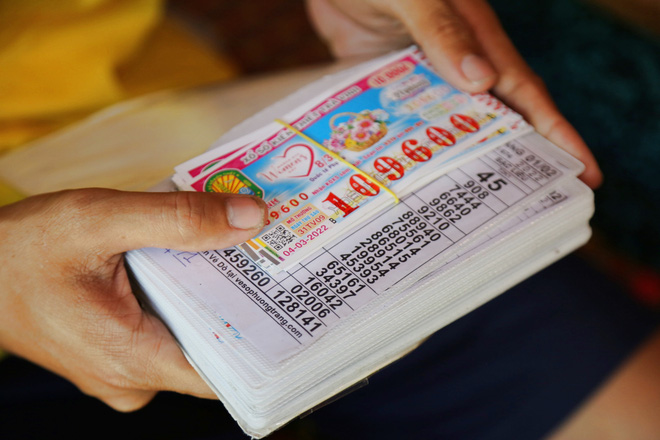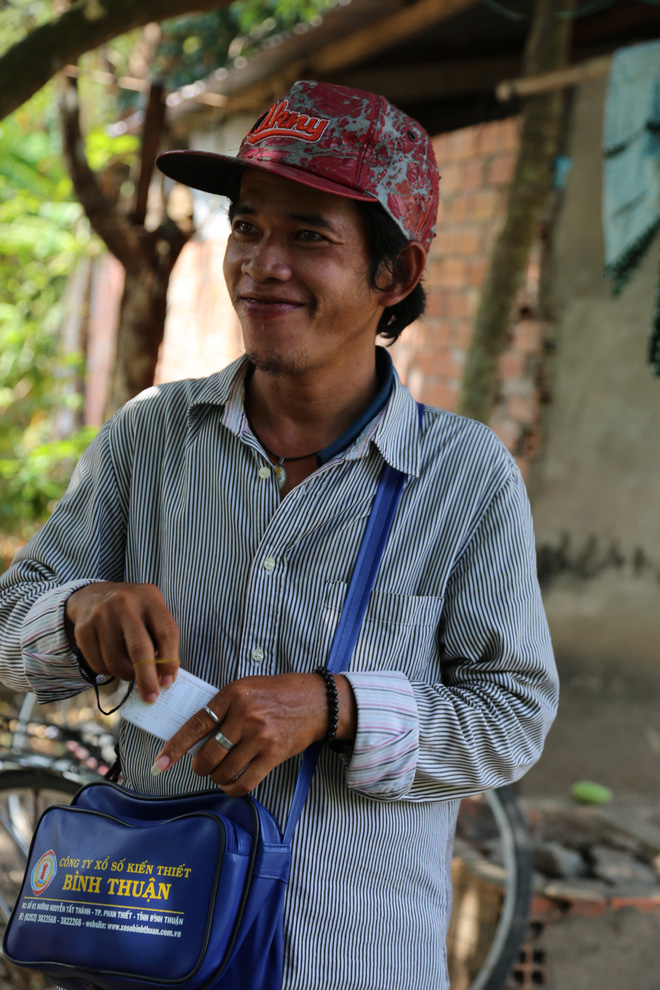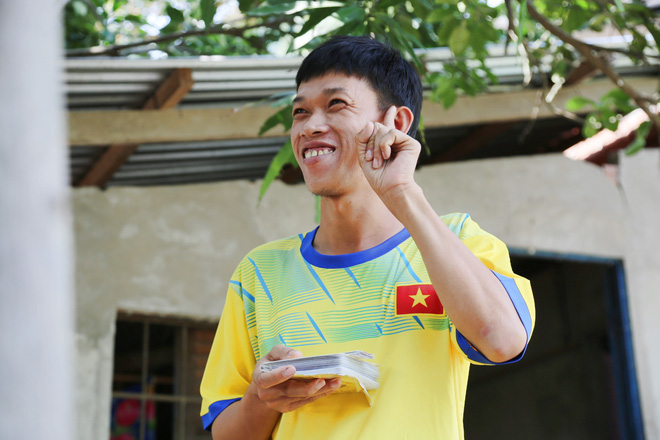 Although not agile, both Tuan and Hau are very obedient, helping the elderly mother to sell lottery tickets and collect bottles
"She's so sad, why can't her husband and son be sad. When he was still alive, he used to drive motorbike taxis and exchange gas cylinders for people, now he's dead, and there are only 3 mother and daughter left. She just afraid of losing her, these two have no one to worry about…"Mrs. Nga choked.
Sitting next to their mother, the two brothers Tuan – Hau smiled foolishly, although they could know their parents but were not as alert and alert as others, what the two brothers could do to help their mother was just washing dishes and sweeping. home.
"Tuan loves his mother, Tuan goes to collect bottles and then sells them for money, mom laughs…"Mr. Tuan said naively.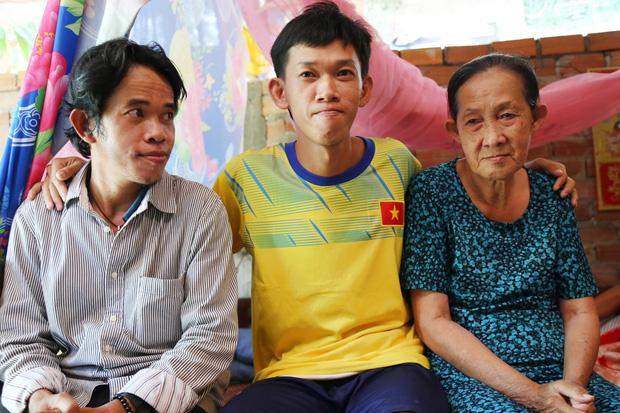 The life piled up with difficulties of the mother and daughter of Mrs. Nga
In an empty house, the mother and daughter of Mrs. Nga sat quietly in a corner of the bed, not knowing what future for her two foolish children when one day, the old mother could no longer stand.
In the face of the difficult situation of Mrs. Nga's family when she has to take care of her 2 mentally ill sons, we hope that readers near and far can pay attention and support to make the life of 3 mother and daughter less difficult.
For any donations, please contact Ms. Nga's phone number: 0354767123.
Or through Vietcombank bank account number: 1026768710.
Account holder: Huynh Thi Nga, Tra Vinh branch.
Sincerely thank!
https://kenh14.vn/xot-canh-cha-bi-tai-nan-roi-mat-trong-khi-cho-co-tien-ghep-so-bo-lai-2-dua-con-tam- more
You are reading the article
Pity the scene where the father had an accident and died while waiting for the money for a skull transplant, leaving behind 2 stupid mentally ill children with an elderly mother

at
Blogtuan.info
– Source:
Soha.vn
– Read the original article
here