Business
Tactics to increase customer experience on digital platforms
Useful, practical, and trend ahead, the Content Talk session with the theme: "Meta Content – Tactics to increase customer experience" was held on the morning of April 8 by The Atar Agency – formerly the Content Marketing Agency of Admicro. received the attention of a large number of marketers, businesses and industry experts. The talk show is part of the 7th Content Talk series, where marketers can meet leading experts in the advertising media industry, and is livestreamed directly on the Content Joy fanpage.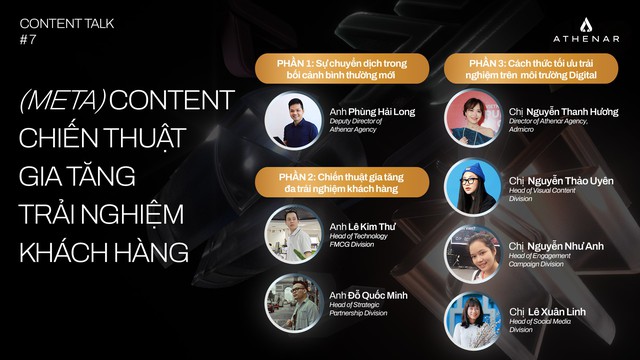 With more than 9 years of real-world experience and constantly changing trends, The Atar Agency has brought to the livestream the latest information on consumer trends in the current context, thereby offering comprehensive solutions. to increase customer experience on media channels, especially Meta Content solution – a trend that is forecast to make a breakthrough in the digital era.
Let's review the contents not to be missed in this special Content Talk.
Covid-19 has created new consumer segments
It can be said that the Covid-19 pandemic has created new consumer segments that are different from before. During the past 3 years, the epidemic has profoundly affected all aspects of life, consumers' habits and behaviors have undergone great changes, leading to the change and evolution of business models in the past three years. "new normal" period. This is the right time to reshape consumer trends and find new communication solutions to reach and conquer customers more effectively.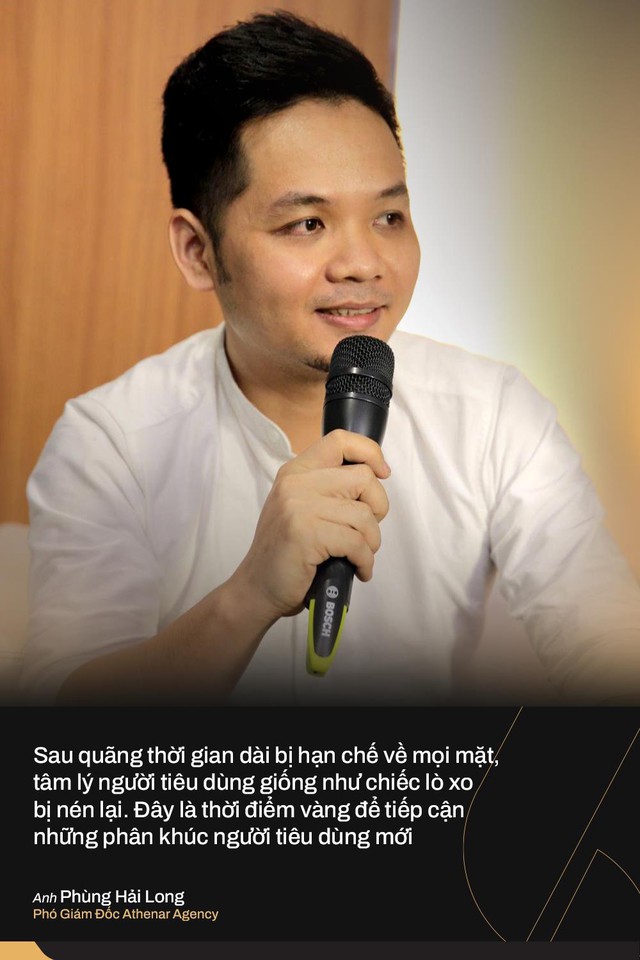 According to Mr. Phung Hai Long, Deputy Director of The Atar Agency, there are 4 trends that shape consumer habits after Covid-19.
The first trend is the shift in consumer psychology: from a negative view to an optimistic one, gradually getting used to the pandemic and recently actively participating in action. Seizing the golden opportunity to reach out to consumers is something businesses should not miss to recover soon.
Second, the effects on work and income, leading to consumer purchasing decisions change. They care about feeling safe from all spending options and gradually form the ability to manage their finances. They spend money on necessities and shop more selectively: willing to spend a lot of money to own quality items instead of buying many non-selective items as before. In addition, they also pay attention to saving for long-term investment.
Third, the keyword "Go online" becomes more familiar and popular than ever. It can be seen that not only shopping but also all aspects of life are moving in this direction.
And finally, customers are increasingly experience-focused and will love brands that create the right touchpoints that are "personalized," safe and welcoming.
From the above context, the 4 solutions proposed by the Deputy Director of The Atar Agency are: Clearly defining the customer journey – increasing touch points, meeting shopping needs according to new trends, using humane messages, Positive and enhanced experience with Meta Content solution.
Tactics to increase customer experience in a new context
Recognizing the new habits of consumers is not enough, applying this understanding to approach and bring new experiences to them on a digital platform is a difficult problem.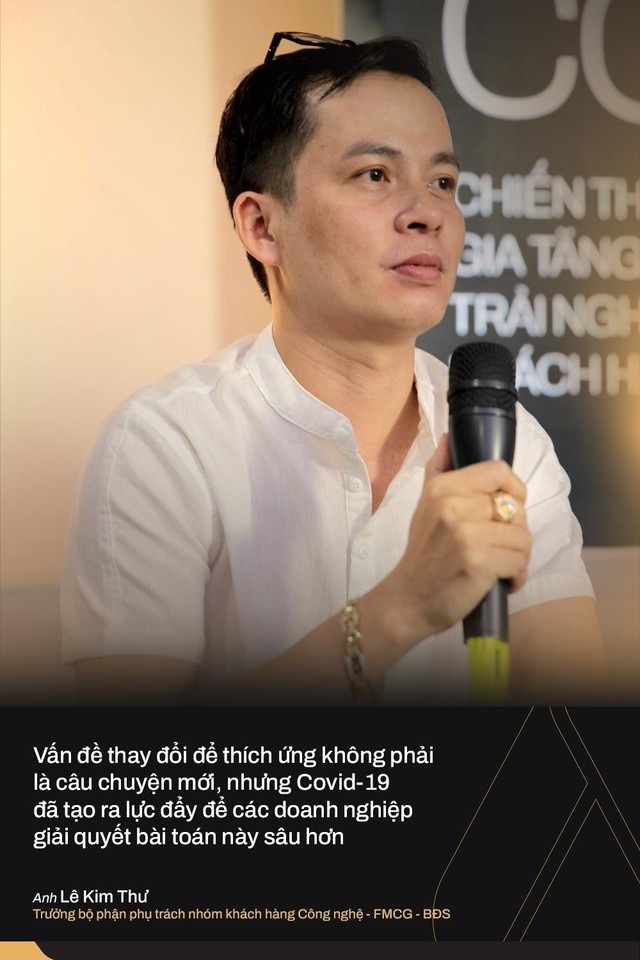 Mr. Le Kim Thu – Head of Department in charge of Technology – FMCG – Real Estate customer group, who used to be in charge of in-depth consulting for many big brands such as OPPO, Samsung, Unilever, Vinamilk… said: The problem of changing to adapt The response is not a new story, but Covid-19 creates a push for businesses to solve this problem more deeply. In the current context, the most important shift is towards people instead of product features. Content should use low-text, multi-image formats and display "call to action" content more clearly on news stories.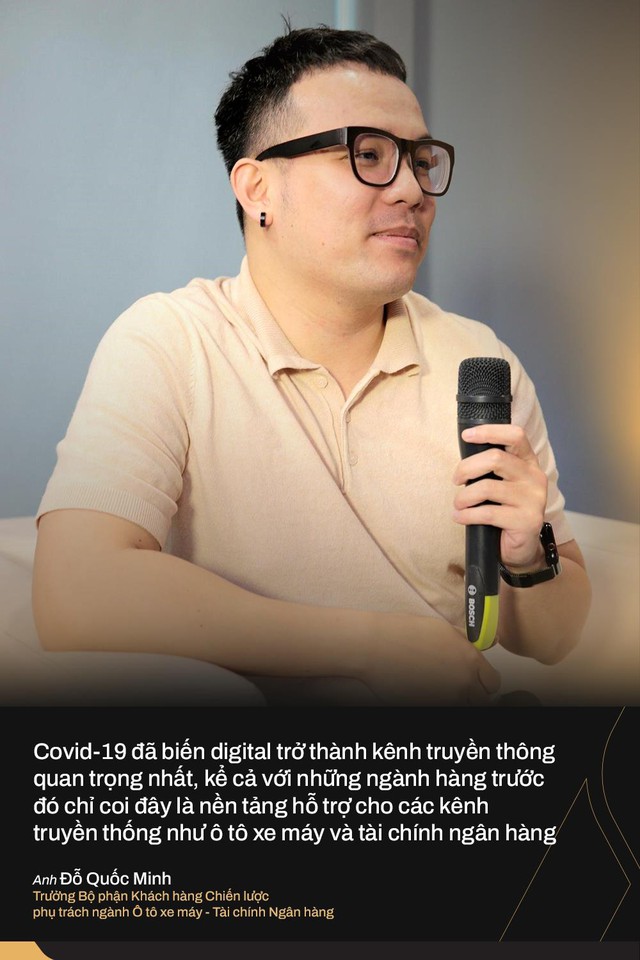 Referring to the issue of online optimization, Mr. Do Quoc Minh, Head of Strategic Customers Department in charge of the automobile, motorbike – finance and banking industry, shared: "Currently, specific businesses can move in two directions: First, move slowly with customers who are cautious and don't want to take risks. They can take advantage of old communication channels as leverage. developing new channels, focusing on developing concepts, ideas, visuals,… to create brand love and create a suitable brand personality on digital.The second option is to move strongly.With this customer group, The problem that needs to be solved is how to increase communication channels and ensure synchronization on all platforms."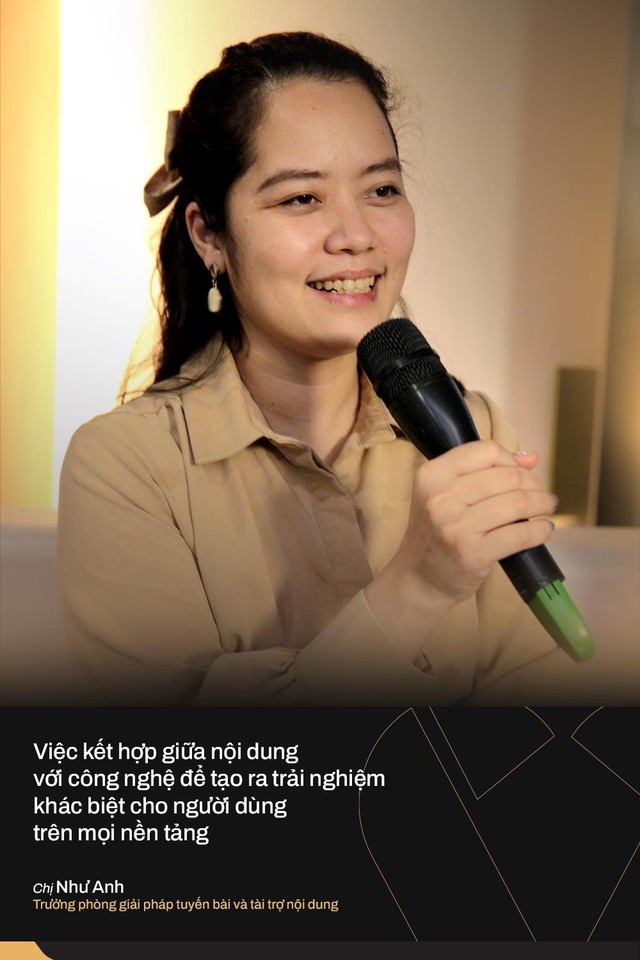 To optimize online, pioneering solutions on Digital with the combination of content and technology are the golden keys.
Nhu Anh, Head of Online Post Solutions and Content Sponsorship, affirmed: "Consumers are increasingly demanding in terms of experience, demanding breakthroughs and creativity. This is a challenge but also an opportunity for brands to solve their problems by combining content and content. integrate with technology to create a different experience for users on every platform".
During the livestream, Ms. Nhu Anh also revealed about 3 new lines of solutions that The Atar Agency will offer this year: AR filter, Metagazine, Digital Sampling. These are products that combine technology with content to bring a multi-dimensional experience to users, and co-create breakthroughs in brand communication.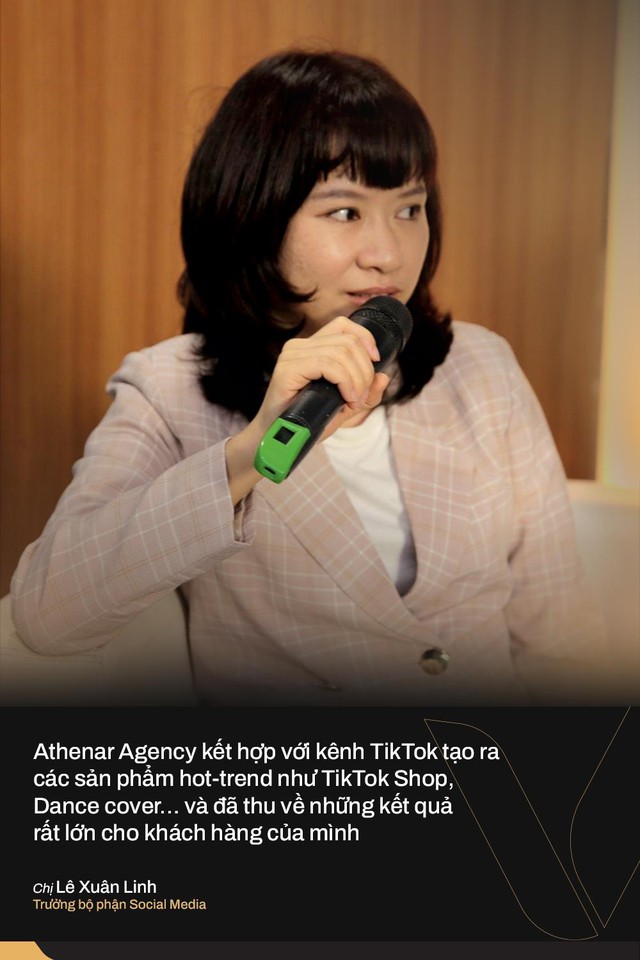 Coming to the livestream, Ms. Le Xuan Linh – Head of Social Media Department also offered a solution to short a "hot-trend" video on social networks recently. She said: "Repetitive short video formats on Instagram, Tiktok or Youtube are attracting a huge number of views. Just one click, viewers can be hooked from 30 minutes to 3 hours. This solution also gives extremely effective communication for the communication campaigns of customers that we cooperate with".
Ms. Xuan Linh added: "At Atther Agency, we also catch up with this trend to bring optimal solutions to customers: combine with TikTok channel to create hot-trend products such as TikTok Shop, Dance cover… and have obtained great results. huge results for our customers".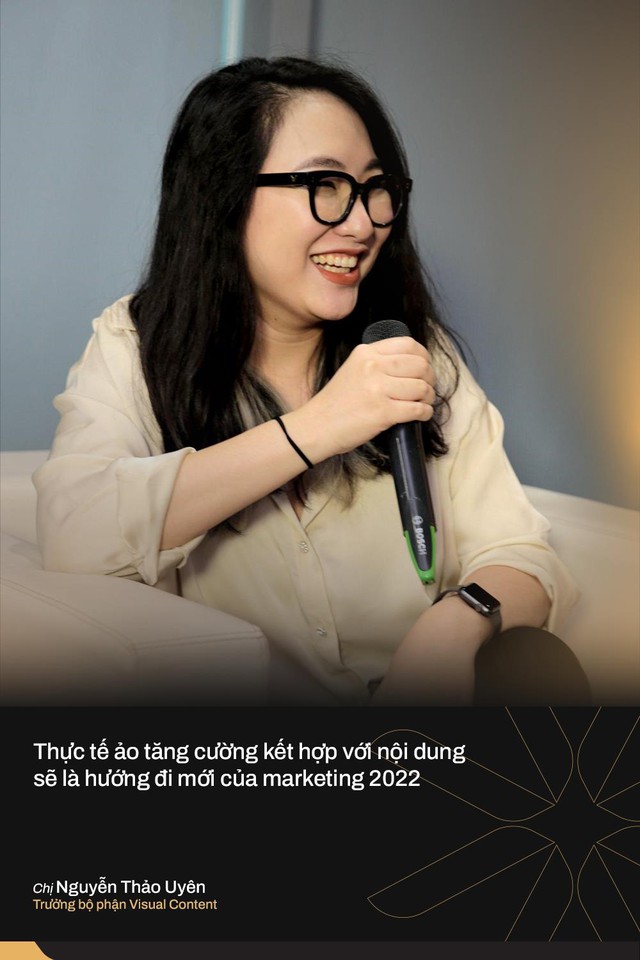 In addition to optimizing content, optimizing images on digital platforms is also an important factor to increase customer experience. Ms. Nguyen Thao Uyen – Head of Visual Content Department said: "At Athena Agency, we have applied augmented reality to a number of familiar products in life such as Board Game, Content Marketing Magazine, gratitude cards, wall calendars, red envelopes… create new emotions for users, and help them store images in a more intuitive way. We will also continue to apply this solution for our brands in the near future."
Athena Agency moves with the new trend with Mega Content
If brands have to constantly face changing requirements to adapt to consumer psychology and behavior, the agencies themselves must revolve around that cycle. The Athena Agency also restructured to adapt to the change with a new name, slogan, brand identity and officially announced at this livestream.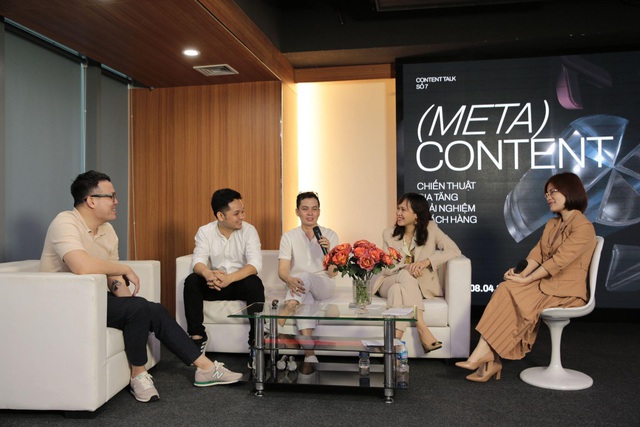 Ms. Nguyen Thanh Huong, Director of Athena Agency, said: "In the face of the recent market volatility, The Atar Agency itself has had a shift in its own internals: changing the personnel apparatus, product packaging, and offering appropriate pricing policies. appropriate, optimizing the budget for customers but still creating conversions in sales… This is the key for us to conquer our customers."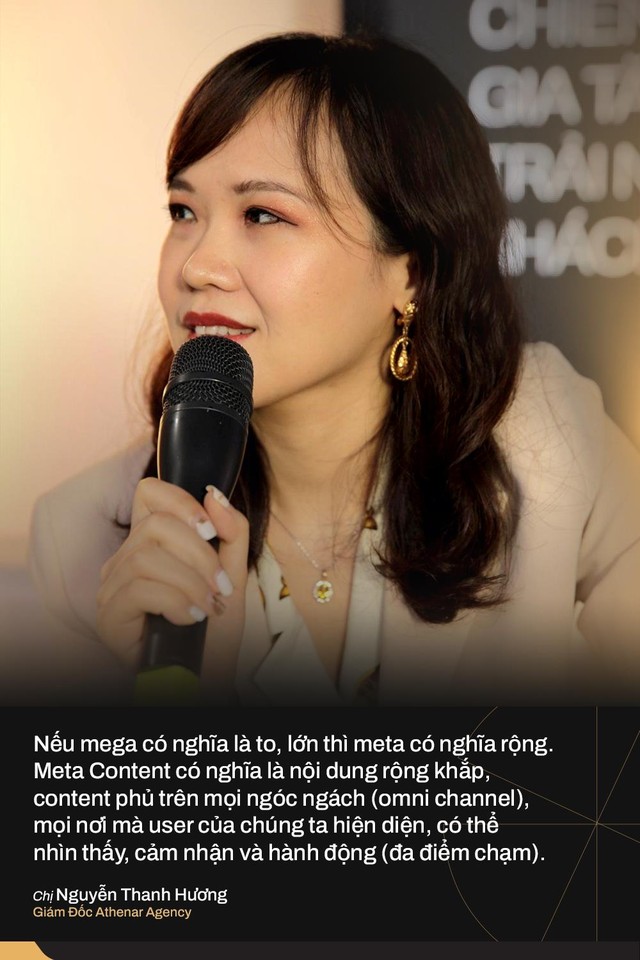 With the criterion where the consumer is, the brand is there, the brand is there. The agency is there, with 9 years of experience in the field, The Atar Agency, formerly the Content Marketing Agency, has provided many solutions to optimize the experience. experience of users on many platforms, thereby helping brands create breakthroughs in communication on each stage of brand development. At present, Athenar has 200 employees in the North and the South. Revenue has surpassed the $10 million mark since 2019, and has continued to grow sustainably even during the pandemic.
Starting in 2022, The Atar Agency really transforms with a new name, determined to conquer customers in Vietnam and beyond Asia, becoming a leading expert in high-quality Content Marketing. It is known that the Meta Content solution – a wide-ranging content strategy across platforms created by The Atar Agency in the past time has contributed to solving communication problems for businesses in the new context, creating many touch points. brand and enhance the customer experience.
https://cafebiz.vn/athenar-agency-thay-doi-cuoc-choi-truyen-thong-bang-vu-tru-meta-content-chien-thuat-gia-tang-trai-nghiem-khach-hang- tren-nen-tang-so-20220408180218412.chn
You are reading the article
Tactics to increase customer experience on digital platforms

at
Blogtuan.info
– Source:
cafebiz.vn
– Read the original article
here