In October 2020, Duong Khac Linh and his 13-year-old wife Sara Luu happily welcomed their first child – twins Mickey and Jerry. Since then, the male musician and his wife have spent a lot of time nurturing their family and taking care of their children, often sharing pictures all day around the two boys. Watching a small family, the audience easily caught the image of Duong Khac Linh and Sara Luu busy with children.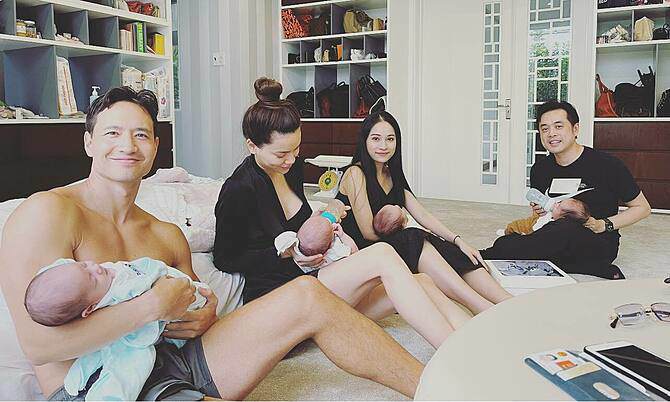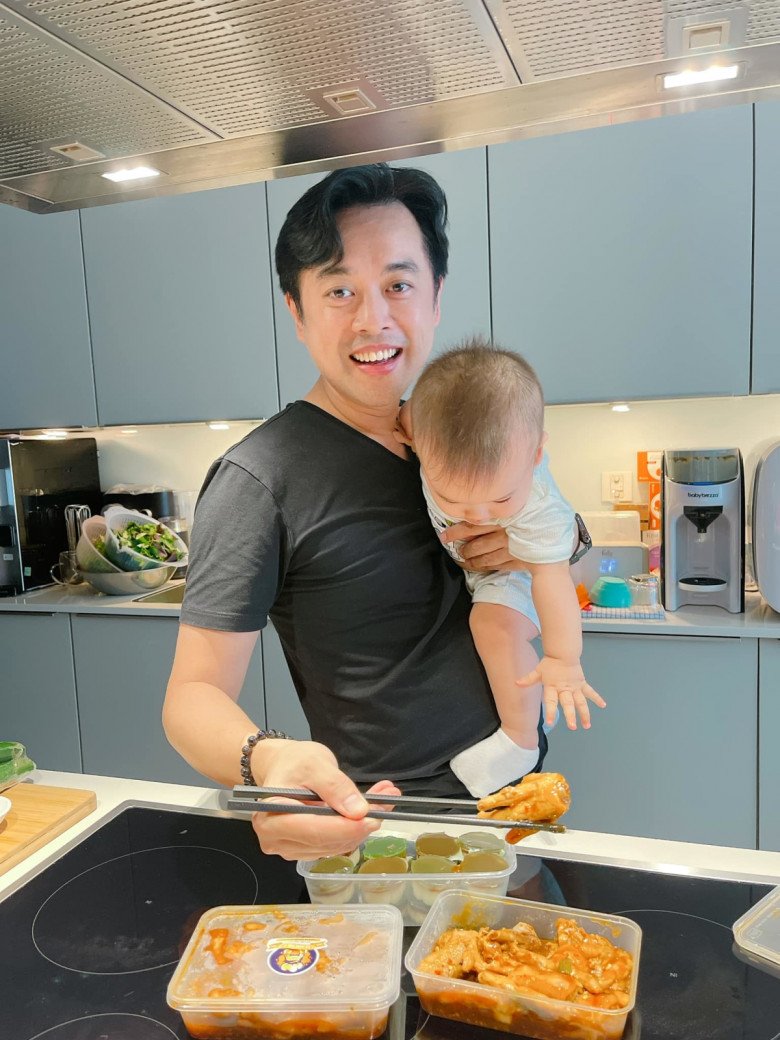 Now, the twins are 17 months old, starting to harden and have awareness. Therefore, Duong Khac Linh and his wife have considered sending their children to school, both to help parents have more time to return to work, and to create conditions for children to get acquainted with friends and access early education. The couple targets a prestigious international school in Ho Chi Minh City.
Duong Khac Linh shared: "So Mickey & Jerry is old enough to go to school."
The famous dad added: "The two children first came to school to meet other children, but they did not feel afraid or shy and the teachers were very enthusiastic about them and the other children.
After the school visit, the couple was sure that Mickey and Jerry would learn and develop to the fullest at this school, and so registered for the first visit! Hope Mickey & Jerry will do well at the new school and stay here for a long time!"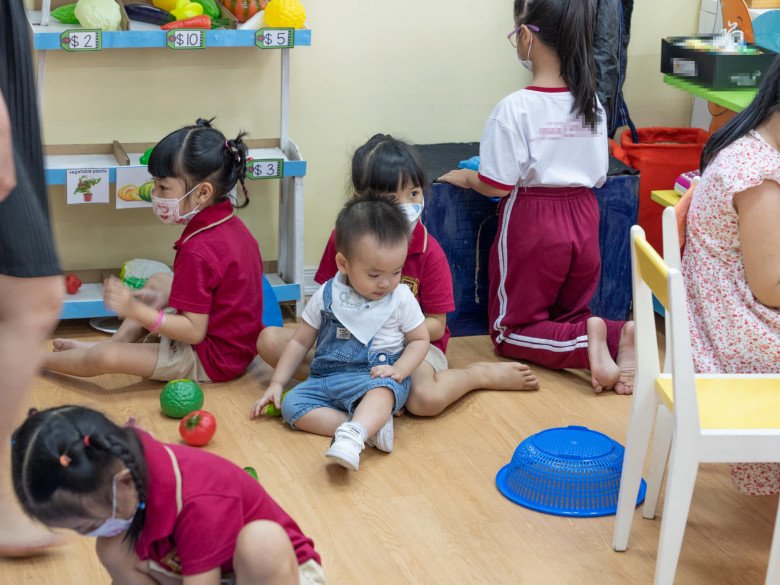 The twins were somewhat younger than their school friends.
Regarding the reasons for choosing the school, Duong Khac Linh mentioned two main reasons. First, this school has a bilingual system, so the children will learn both English and Vietnamese, which is convenient for future communication. Moreover, the school also focuses on developing students' skills and talents. Duong Khac Linh has witnessed the exams and felt extremely surprised.
Tuition fees at this international school are also not cheap. It is known that the tuition fee for kindergarten level is 168,544,000 VND, admission fee is 6,000,000 VND, registration fee is 1,000,000 VND. In addition, there are fees such as food 27,708,000 VND, books 1,000,000 VND, bus transportation from 15,289,000 to 52,564,000 VND depending on the location. Thus, the maximum amount each child pays when using all the school's services can be up to 250 million VND/child. Having twins, Duong Khac Linh's family can spend about half a billion a year on education.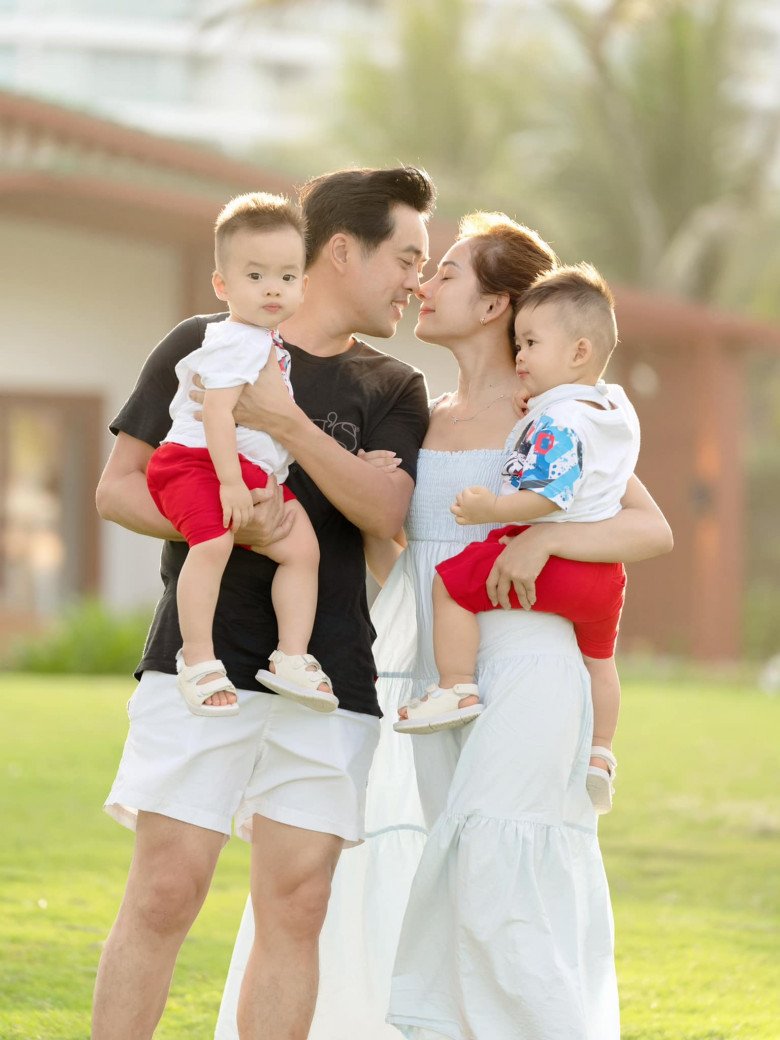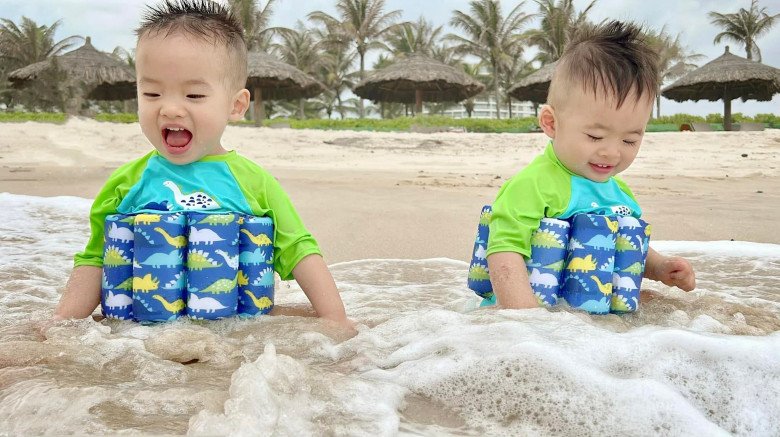 Besides Duong Khac Linh, there are not many famous people who also choose to send their children to international kindergarten with expensive tuition fees. The money to send your child to school from preschool to adulthood can be an asset to many families.
Daughter of Quach Ngoc Ngoan – Phuong Chanel
Not long ago, Quach Ngoc Ngoan revealed that her 3-year-old daughter is attending a top expensive international school in Hanoi with preschool tuition fees up to 12,570 – 23,250 USD (about 287 – 531 million VND). Registration fee is 1,200 USD (about 27 million VND), not to mention the bus fee 1,100 USD/year (about 25 million VND). Before that, Phuong Chanel also let her second daughter study at this school. She has a good foreign language record, is confident and extremely active.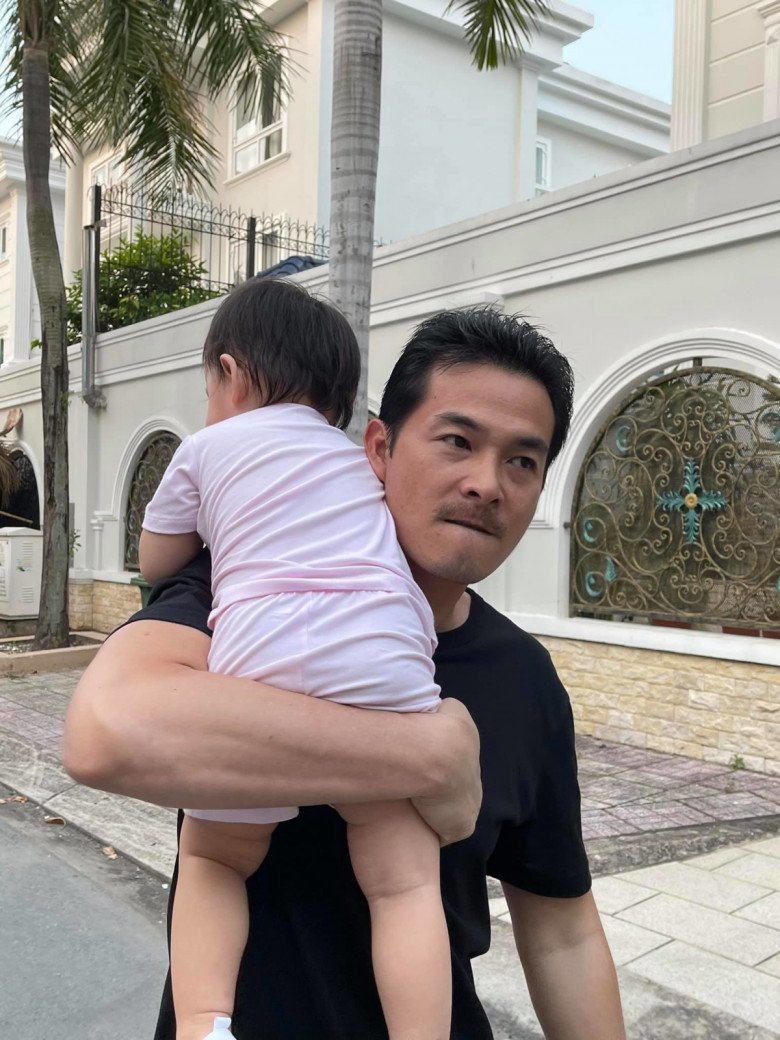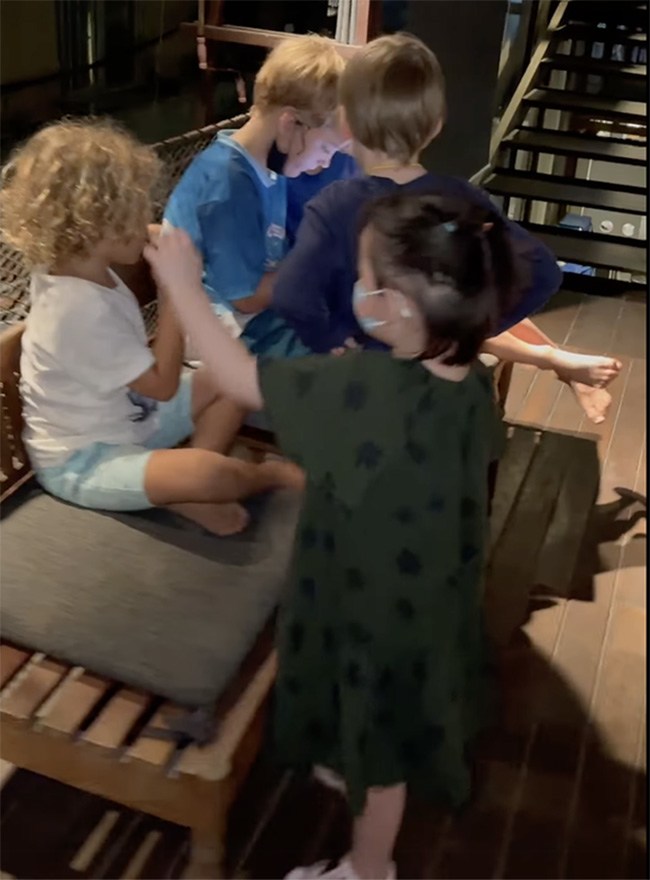 Quach Ngoc Ngoan's daughter's kindergarten has a lot of foreign children attending.
Son of Ho Ngoc Ha – Cuong Dollar
Subeo attended an international school from preschool to elementary school. It is known that the tuition fee for Kindergarten 4 is about 219.4 million VND, an average of 30 million VND per month, equal to tuition and living expenses for the whole year of children attending public schools. At the international school, Cuong Do's son completely communicates in English, so his foreign language ability is extremely good.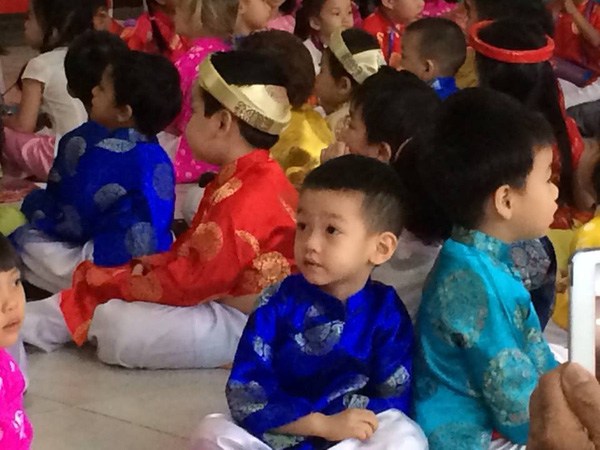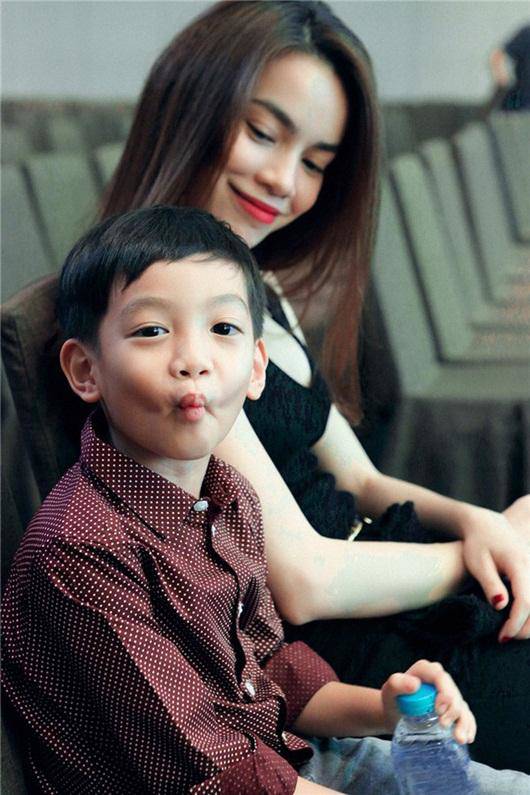 The eldest son, Ho Ngoc Ha, attended an international school from childhood to adulthood.
Son Le Quyen – Duc Huy
Similarly, Le Quyen's "warm boy" is also invested by his parents to study in the second most expensive international environment in Ho Chi Minh City. Kindergarten tuition fees fluctuate around 340 million VND/year. In addition to studying, Ky Anh also participates in many sports activities and extracurricular programs to develop herself.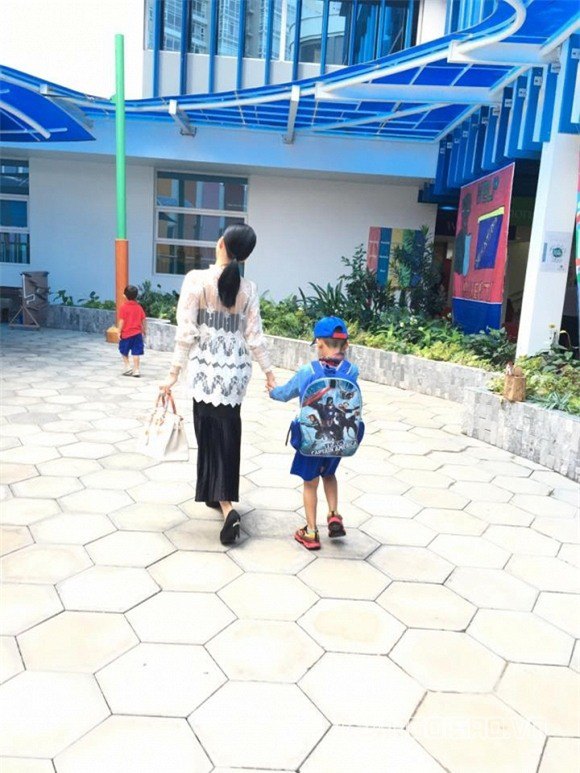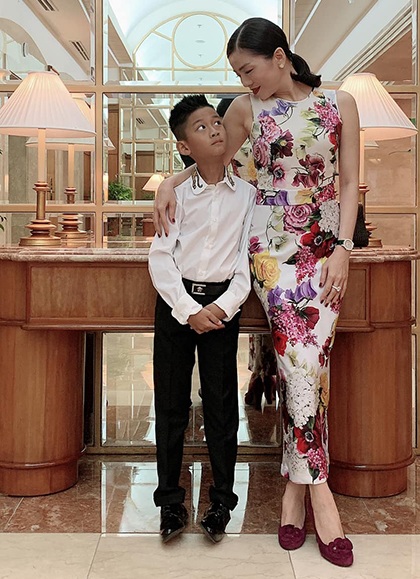 You are reading the article
U42 has super cute twins, Duong Khac Linh spends up to half a billion dong/year on kindergarten tuition

at
Blogtuan.info
– Source:
Eva.vn
– Read the original article
here