In fact, traveling with a large group (more than 100 units) from Ha Long to Mong Cai, with all operating conditions, from urban areas, highways to hilly roads, not to mention driving on the wrong road… resulted in more power consumption than previously calculated. This resulted in already having cars with only 1% left. And at this moment, the backup plan has shown its function well.
These are the solutions of the workers and engineers themselves to solve the unfortunate problem of VF e34 running out of battery in the middle of the road. And the solution that this group of engineers came up with is the use of a battery system of the VinFast VF 9 model to make portable chargers and rescue in necessary cases.
Using the power of the battery system on VinFast VF 9 (DC – up to 100 kwh) with a conversion system to alternating current (AC) to use for a 30kw type charging station to provide instantaneous power , helping the VinFast VF e34 have enough energy to move to the charging posts that VinFast has built (in this journey, in Ha Long and Mong Cai).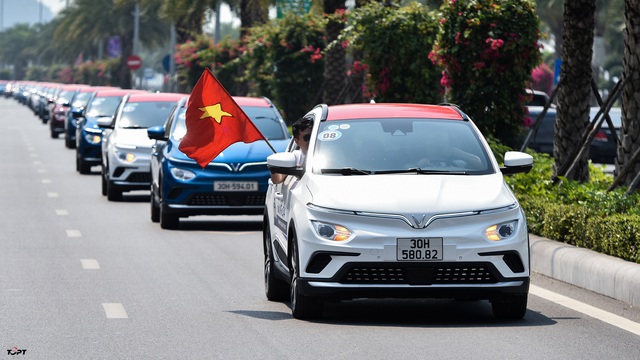 The journey "Together with VF e34 to conquer the top of the country" has exceeded 100 vehicles, extending to more than 5 km if traveling in succession on the road.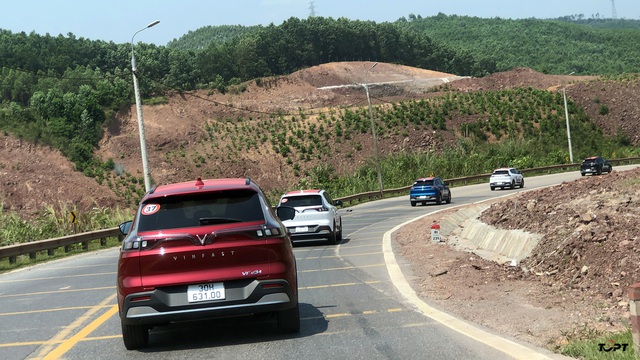 This journey has gone through many different roads; big cities, hilly roads, highways…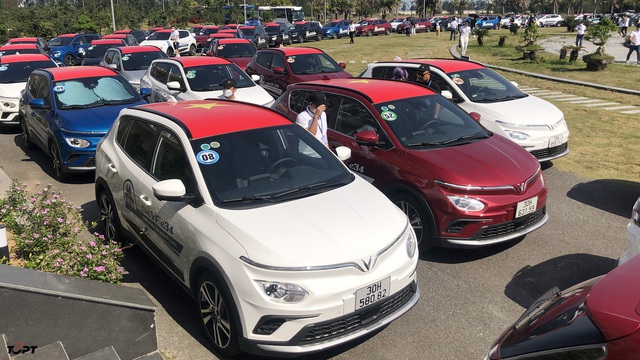 With slow travel in groups, high outdoor temperatures (sometimes up to 30 degrees Celsius) and uncoated glass, the air conditioning system was operating at full capacity, greatly affecting battery consumption.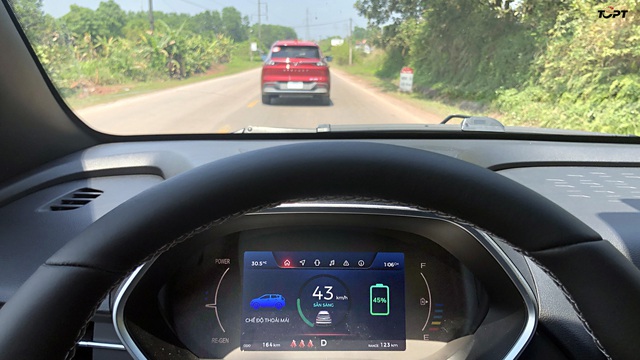 The Organizing Committee said that in previous test runs, with a distance of 170 km from October 30 square (Ha Long) to Sa Vi cape (Tra Co, Mong Cai), this distance caused the VF e34 to consume about approx. 65% battery life – but due to moving a single vehicle, do not travel in long groups.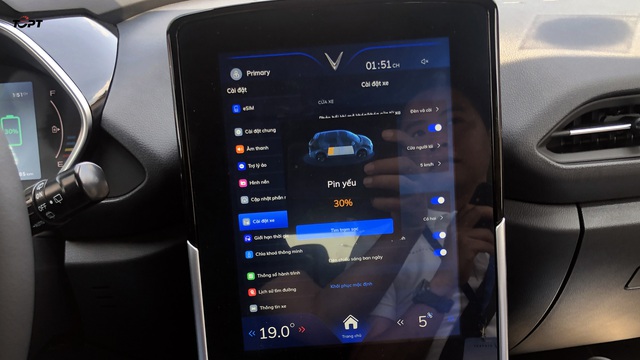 In addition to traveling in groups, running at high speed (more battery than usual), getting lost, the fuel consumption of some vehicles has been higher, but still within the calculation of BTC.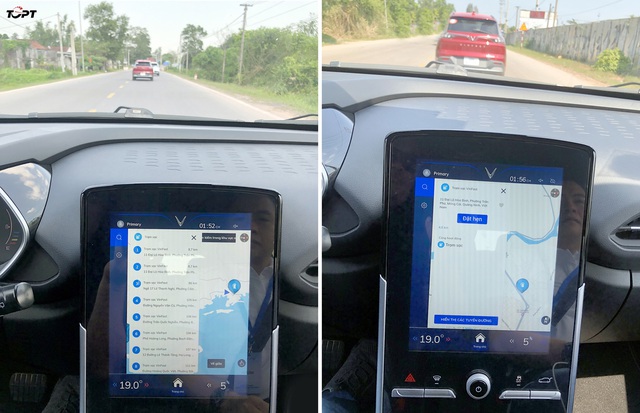 When the battery is below 30%, the management software of the VF e34 displays a notification and automatically gives the nearest charging points and provides a selection and scheduling for the driver.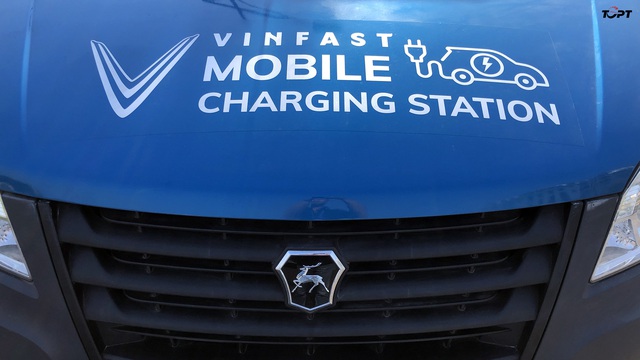 Meanwhile, for backup cases, VinFast has come up with a backup plan, with "mobile charging stations" – Mobile Charging Station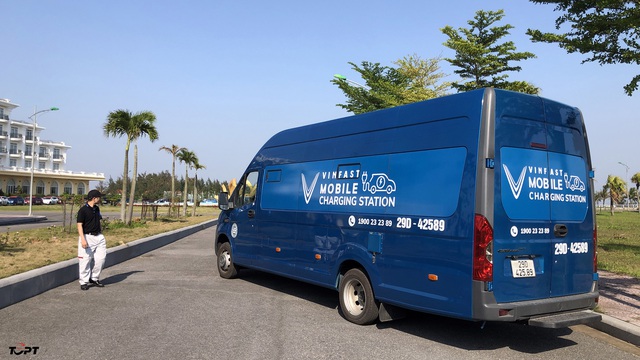 These mobile charging stations are the idea of ​​VinFast engineers, and are piloted and installed on three passenger cars of Gaz – a Russian car brand.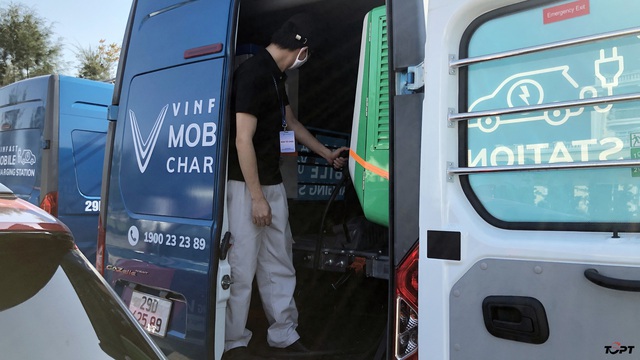 Without using normal gasoline/diesel generators, VinFast engineers came up with the idea of ​​​​using the Zero-Emission method to develop these mobile charging stations.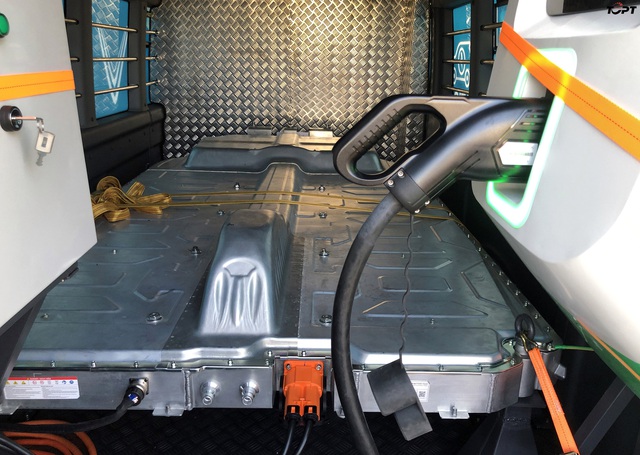 These charging stations use a battery system designed for the VinFast VF 9 model combined with a current converter and a 30kw charging post to supply power to the VFe34.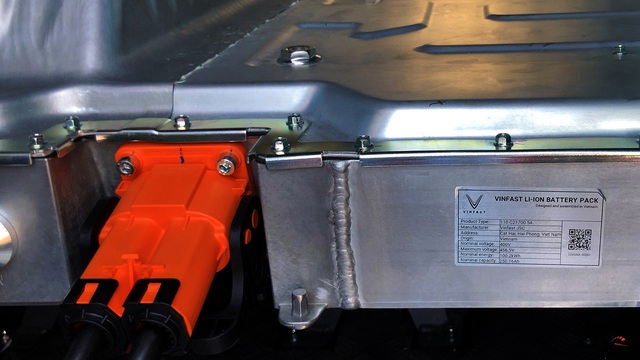 The battery system of this VinFast VF 9 has a capacity of up to 100 Kwh (while the VF e34 is only 43 Kwh), this capacity helps the mobile charging system to support 2-4 VFe34s in emergencies. level to be able to travel another 30 – 50km to get to the fixed charging stations.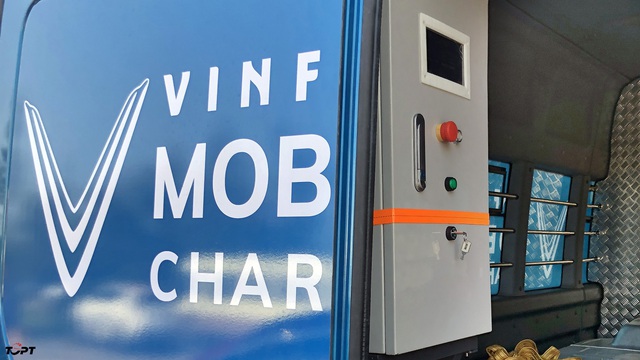 Current converter from 100 Kwh battery direct current (DC) to AC power supply 30 Kw fast charging station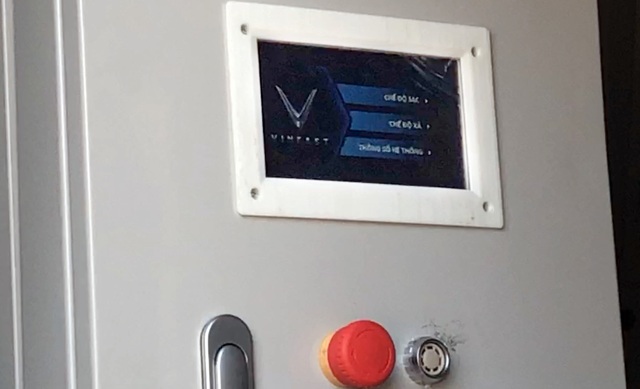 Display of current converter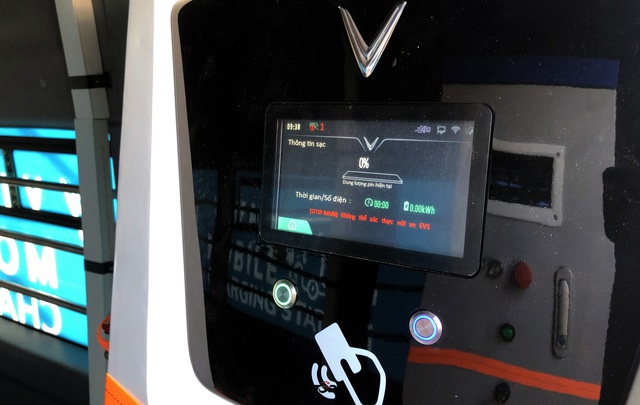 The 30 Kw fast charging station on Mobile Charging Station is also the type at fixed charging posts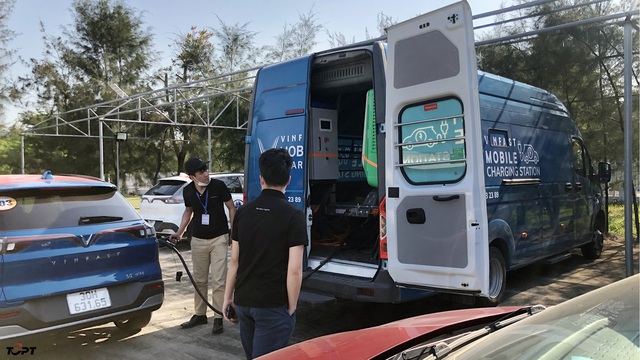 Currently, VinFast engineers are proposing to improve and upgrade this solution (no need for a DC-to-AC converter), to immediately use the battery pack on the VinFast VF 9 to become a rescue vehicle – Mobile fast charging, support in cases of running out of power, first of all in big cities directly under the Central Government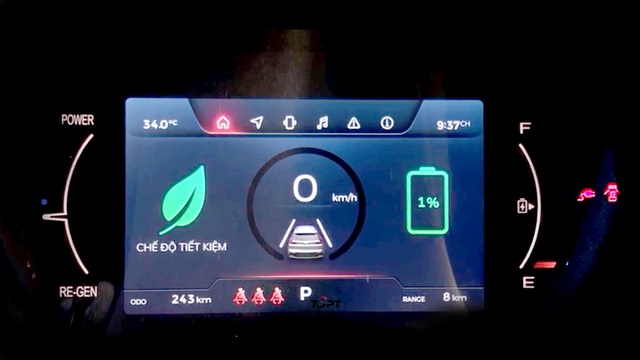 The mobile charging system is supplying power to a VinFast VF e34 model in the Caravan journey to conquer the top of the country.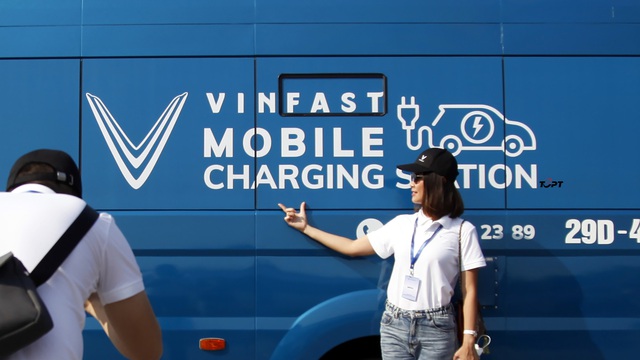 The mobile charging system brought surprises to the press and media in the country.
You are reading the article
VinFast uses the battery of VF 9 as a "mobile charger" to rescue the Caravan delegation

at
Blogtuan.info
– Source:
autopro.com.vn
– Read the original article
here