Located at an average altitude of 18m above sea level, Siwa Oasis in Egypt is an almost isolated oasis set behind olive trees, palm trees, a clear stream.
When you pass through the mud brick houses, you will feel like you are stepping back in time, returning to an ancient world.
Adrère Amelal is the place to stay when you visit Siwa Oasis. It is located at the foot of the mountain, next to a salt lake.
Like many other hotels in this oasis, Adrère Amelal was built in the 2000s using purely local materials such as salt, clay, mud, and stone.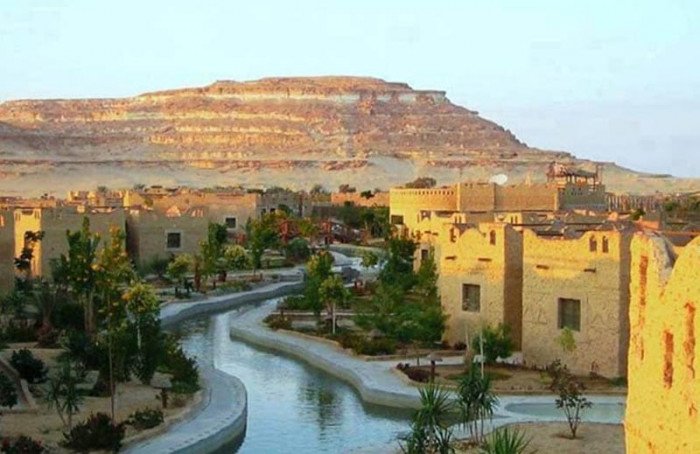 With its amber appearance towering like a rock, Adrère Amellal makes you feel like it blends completely with its surroundings.
This hotel does not have many amenities, the rooms are simple and comfortable, there is no electricity, the water is led from one of the nearby streams. It can be said that, when you come to this oasis, you will almost escape from the modern world.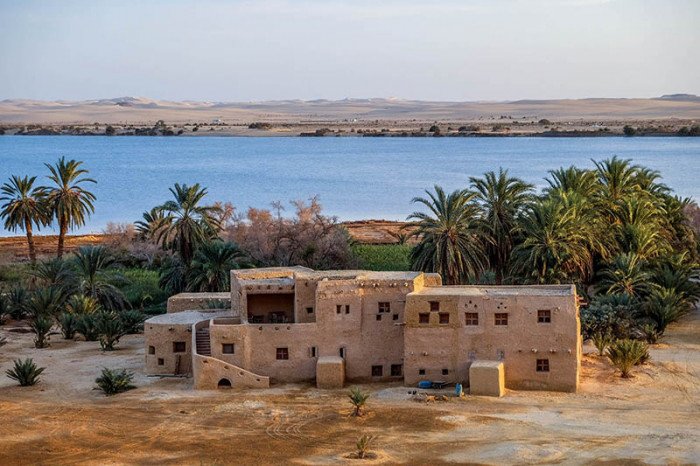 After dark, Siwa Oasis makes visitors wonder, the whole atmosphere becomes romantic by dim candlelight. This place is so peaceful and safe that people don't even lock their doors when they go to sleep. The comfort of visiting this place is like being at home.
Although located close to the Libyan border, this remote hideout is still very safe for visitors to visit. Siwa Oasis the capital Cairo is 560km, a relatively far distance enough for you to have an adventure worth looking forward to.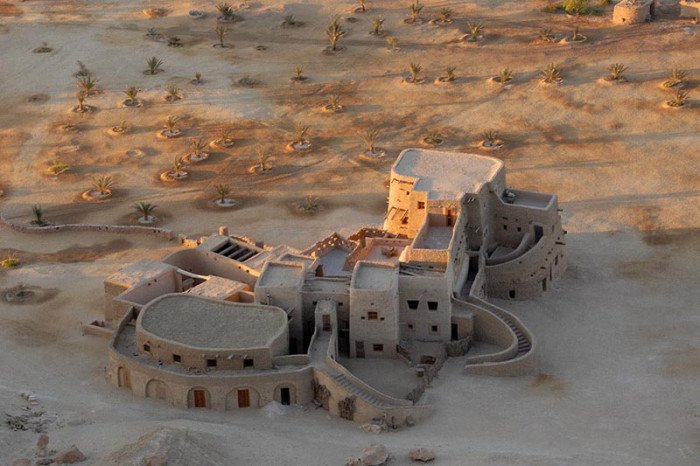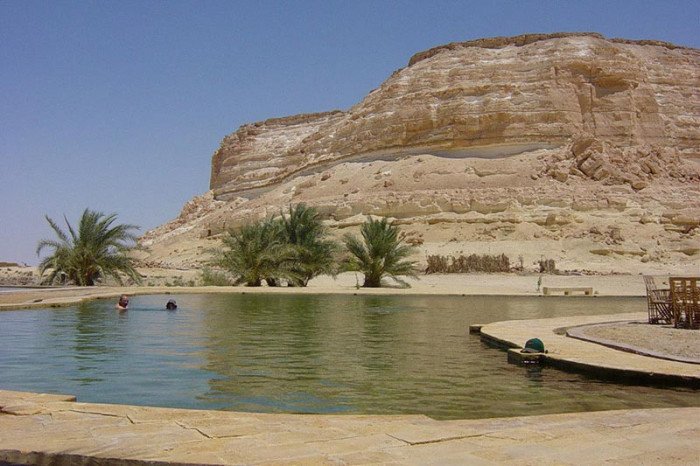 If you want to get here, you need to travel 8 hours by road through Alexandria or Borg El Arab. If possible, you can rent a private helicopter and travel about 1 hour and 15 minutes.
Siwa Oasis is a place completely isolated from the modern world, far from the bustling life of the nearby Egyptian capital.
It can be said that this place is suitable for relaxation with a relatively slow pace of life. You can rest, recuperate, relax by the cool water in the Adrère Amelal hotel.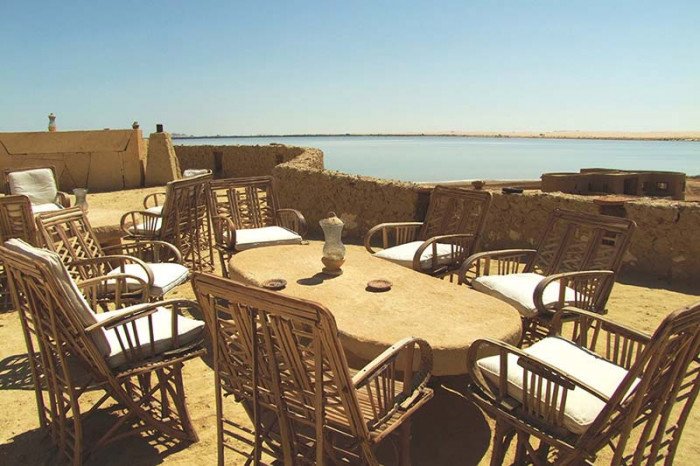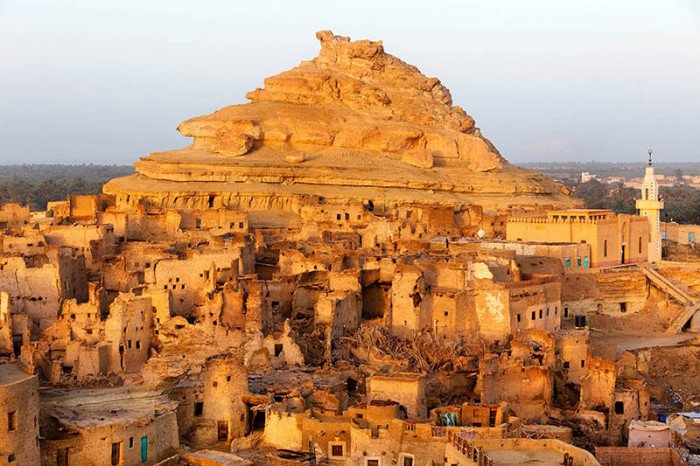 You can visit the ruined Shali Fort, built in the 12th century by only 40 men.
In addition, there is a temple dating from the reign of Pharaoh Amasis II – who ruled from 570 to 526 BC. This place has a beautiful view of the oasis.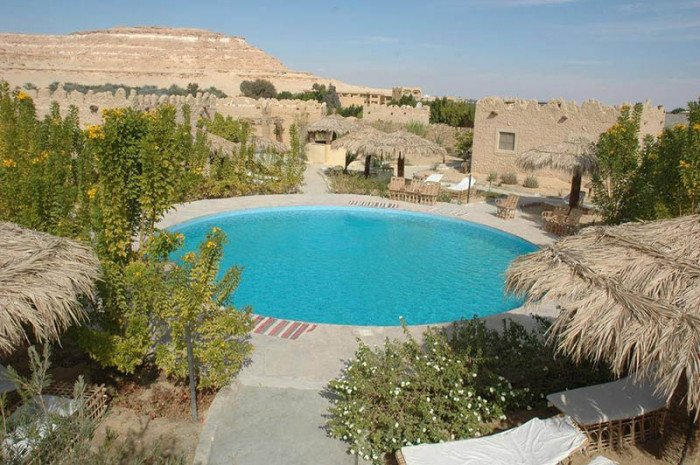 You can also skateboard, ride horses here, end the trip with a dip in the cool 29 degrees Celsius stream.
Another reason to come here is to meet a different culture. The Siwa people are not like other Egyptians, they have their own traditions and language.
The tiny "House of Siwa" museum offers a deeper insight into local life through crafts such as jewelry, decorative plates and embroidered clothes.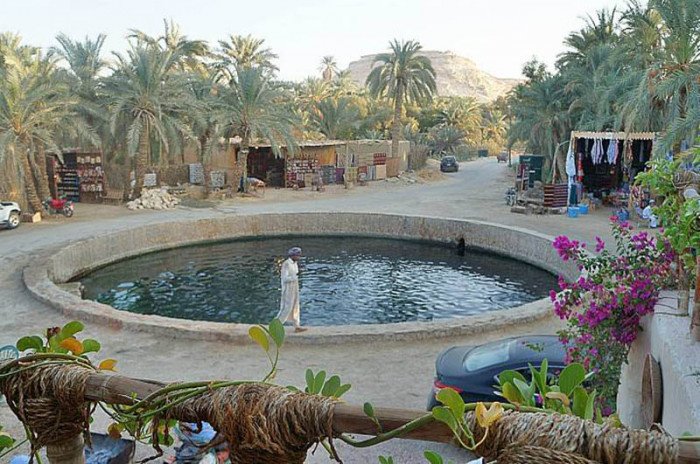 Siwa Oasis is a great place for travelers looking for a refreshingly quiet place. A stay here will forever be etched in your memory.
You are reading the article
A beautiful little-known gem in Egypt, once drunk for a lifetime

at
Blogtuan.info
– Source:
Eva.vn
– Read the original article
here