Tech
As invisible to the world, parents are forced to hide for difficult reasons?
Albert Einstein was one of the greatest physicists in human history, but his private life remained a mystery for many years – including that he had a daughter named Lieserl Einstein.
So why was Lieserl's existence hidden? The reason is because she is an "out of wedlock". In 1901, Mileva Marić, a student majoring in physics and mathematics at the Federal Polytechnic University of Zurich – where Einstein attended – left school and returned to Serbia, where she gave birth to a daughter the following year. there. It was not until 1903, Einstein and Marić were married.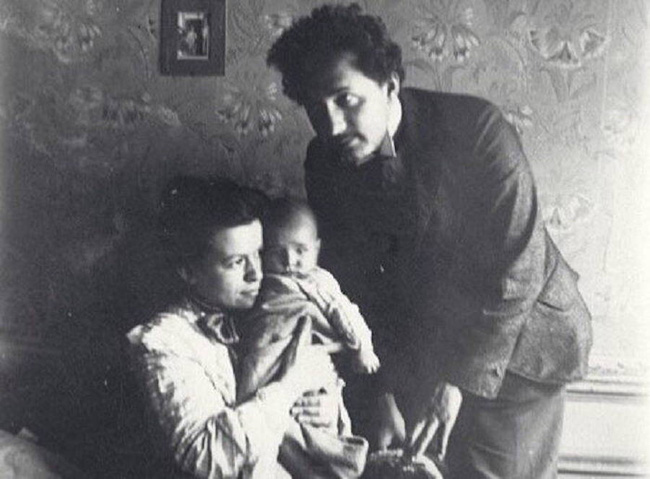 Albert Einstein and Mileva Marić with their first son, Hans Einstein, in 1904
Strangely, Lieserl seemed to have disappeared from history, until both Mileva and Einstein died in 1948 and 1955 respectively, still no one knew about her. It was not until 1986, when historians found letters of communication between Einstein and his wife, that the world learned that Lieserl really existed.
So what happened to Lieserl Einstein, Albert Einstein's only daughter?
The Mystery of the Forgotten Child
The only thing that scientists are sure about Lieserl Einstein is that she was born on January 27, 1902 in the city of Újvidék, in what was then the Austro-Hungarian Kingdom of Hungary and now part of Serbia.
Lieserl's existence was so mysterious that historians didn't know anything until the letters were discovered in 1986, at this time, theories revolved around her only daughter. of Albert Einstein was just beginning to rise.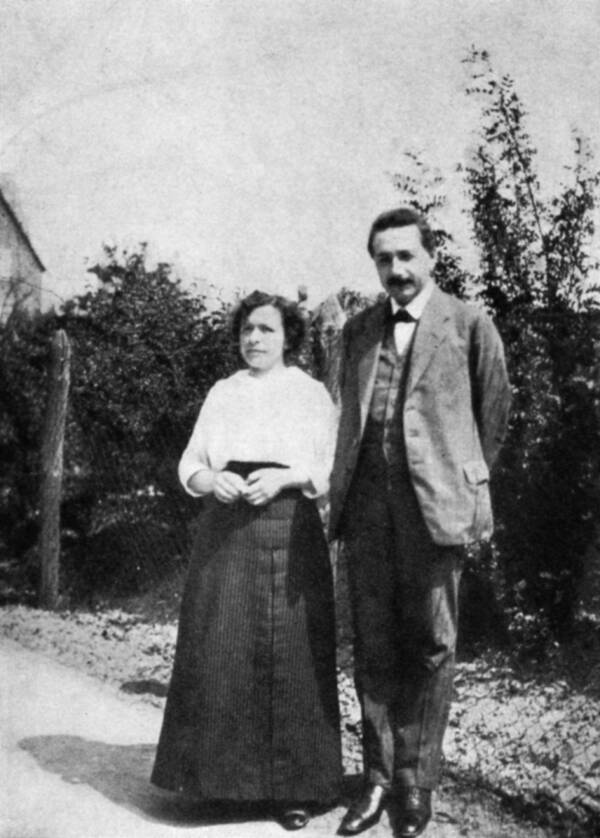 Albert Einstein with his first wife Mileva Marić in 1905
On February 4, 1902, Albert Einstein wrote to Mileva Marić: "I was really panicking when I received the letter from your father because I suspected there was some trouble here." At the time Mileva gave birth to Einstein's first daughter in his native Serbia, he was in faraway Switzerland.
"How is she? How was her birth cry? Which of the two of us will those little eyes look like?"the great physicist's questions were repeated over and over and in the last lines he wrote: "Although I have never seen her once, I love her very much."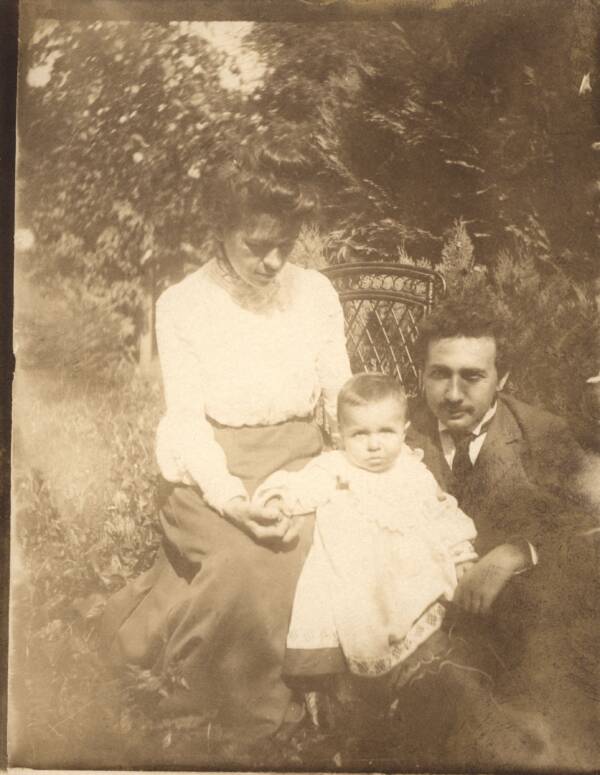 Mileva and Albert Einstein with their first son, Hans
In the handwritten letter, he also begged his lover to get a picture of his daughter: "Can you draw me a picture of her when she's better?… She certainly cried, but to laugh requires more study."
When Mileva and Einstein went to Bern, Switzerland to get married in January 1903, she did not bring Lieserl with her. The child seemed to disappear from this world without a single clue. In fact, none of the letters after 1903 contain the name Lieserl.
Searches
When scholars learned that Albert Einstein once had a girl named Lieserl Einstein, they began looking for information about the child. However, there is not a single document to prove Lieserl's existence including a birth certificate, medical record or even a death certificate.
Even the name "Lieserl" may not be her real name because in the letters of Albert and Mileva two names are mentioned "Lieserl" and "Hanserl", which are considered representative names. for girls and boys in the German language.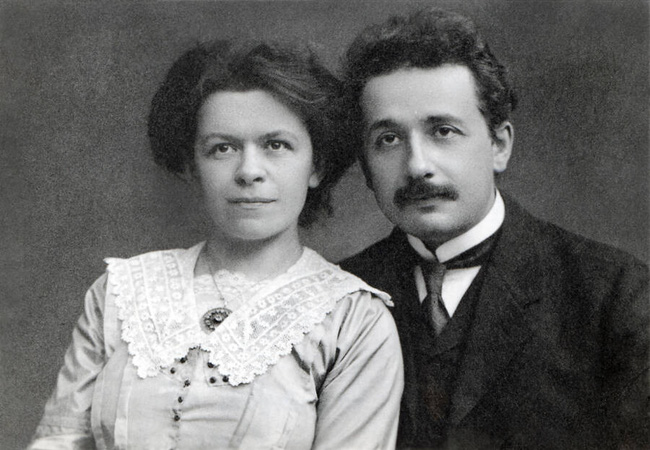 Mileva Marić and Albert Einstein in 1912, two years before they parted
While the mystery is still open, historians have tried to string together the following clues about Lieserl's life:
At the time of Lieserl's birth, Albert Einstein and Mileva Marić were still unmarried. As the only woman in her class, pregnancy disrupted her study plans and caused her to drop out of school.
Besides, the two also have to face difficulties from their families. "When you're 30, that woman is already an old woman.", Einstein's mother once did not approve of her son marrying a woman 3 years older than her. Despite family skepticism, he still chose to marry Mileva, but she had to leave her daughter at home to be raised by her maternal family.
Einstein's act of hiding his daughter is believed to have been caused because at the time he was working at a Swiss patent office, and having an illegitimate daughter would cost him go to your job.
The last time Lieserl appeared in letters from his parents was in September 1903: "I am deeply saddened by the misfortune that has befallen our daughter Lieserl. The rash is prone to long-term complications."
From the above lines it can be seen that Lieserl apparently contracted the rash at about 21 months of age. However, the words in the letter imply that the girl survived: "If only this difficult time would pass quickly. What name will the child be registered under? We must be on the lookout for possible troubles for her later on."
The rare clues lead scholars to two theories: either Lieserl died of illness at an early age, or the Einsteins gave her up for adoption.
What happened to Lieserl Einstein?
After years of searching for clues, in 1999, author Michele Zackheim published a book called: "Einstein's Daughter: The Search for Lieserl" (roughly translated: Einstein's Daughter: The Quest for Lieserl), in which this author hypothesized.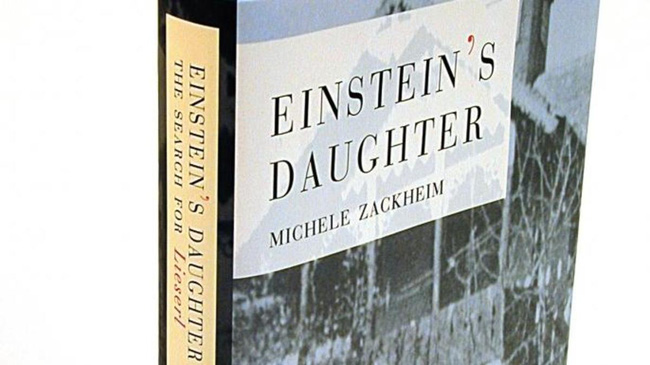 According to Zackheim, Lieserl was born with unexplained defects, which is why Mileva Marić left Lieserl with her family when she went to Bern to marry Einstein, even though Lieserl had died before she was a baby. second age. It is possible that Einstein never met his daughter because he never mentioned her after 1903.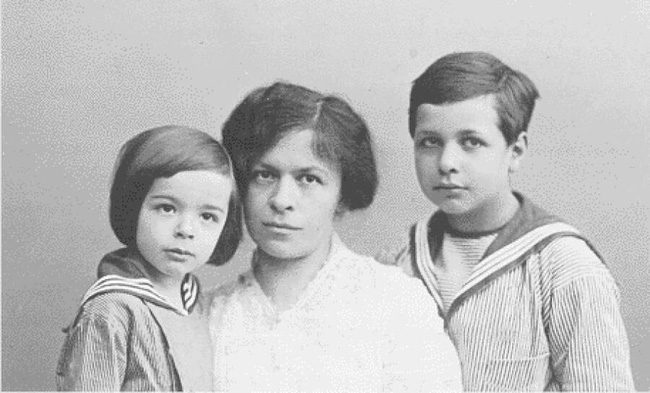 Mrs. Mileva Marić and her two sons, Hans Albert and Eduard
Another theory is that Einstein hid the existence of his daughter from his family. However, this theory contradicts the lines of letters his mother wrote a few weeks after Lieserl was born: "This Miss Mileva is making me go through the most exhausting moments of my life, if possible I want her out of my sight, I really don't like her one bit."
In 1904, Mileva became pregnant again, and to his wife's apprehension, the physicist said: "My dear wife, I am not at all angry when I find out that we have a child. In fact, I am extremely happy about it, will we have another child? cute girl anymore".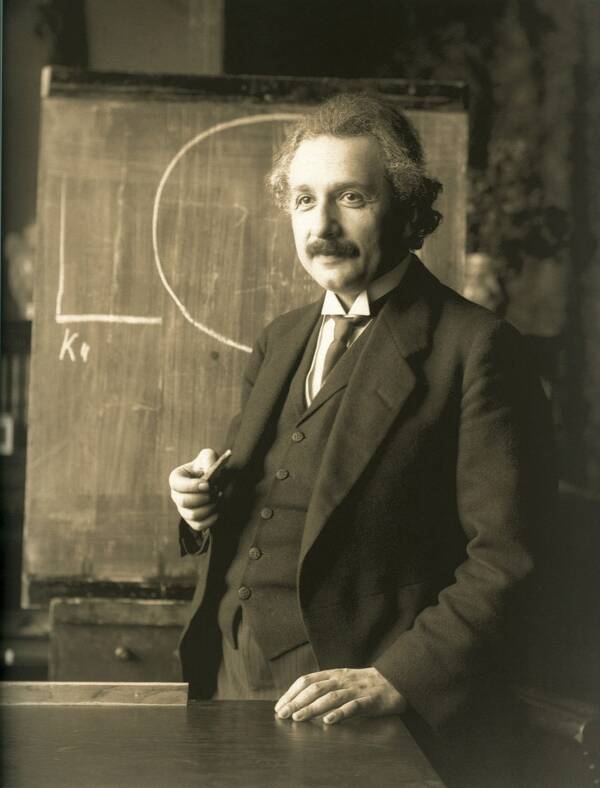 Just a few months after the name Lieserl "disappeared" from the letters, Einstein was thinking about a "new Lieserl". So what happened to Lieserl Einstein? So far, the existence of this girl is still an unsolved mystery.
Source: ATI
You are reading the article
As invisible to the world, parents are forced to hide for difficult reasons?

at
Blogtuan.info
– Source:
genk.vn
– Read the original article
here