According to The New York TimesUS Defense Secretary Lloyd Austin on April 6 first revealed the content of this training, on April 7 the Pentagon revealed more details including explaining What is the Switchblade drone, and how did U.S. officials instruct Ukrainian forces to use the weapon on the battlefield?
Last month, the US Department of Defense announced it would provide Ukraine with a total of $800 million in military aid, including 100 Switchblade drones. US military officials say the Switchblade drone can directly attack a tank or military force, exploding when it hits the target.
Large armed drones will be more difficult for Ukrainians to operate and easily destroyed by Russian warplanes. But small suicide drones would both save them money and make it more difficult for the Russian military to capture and deal with.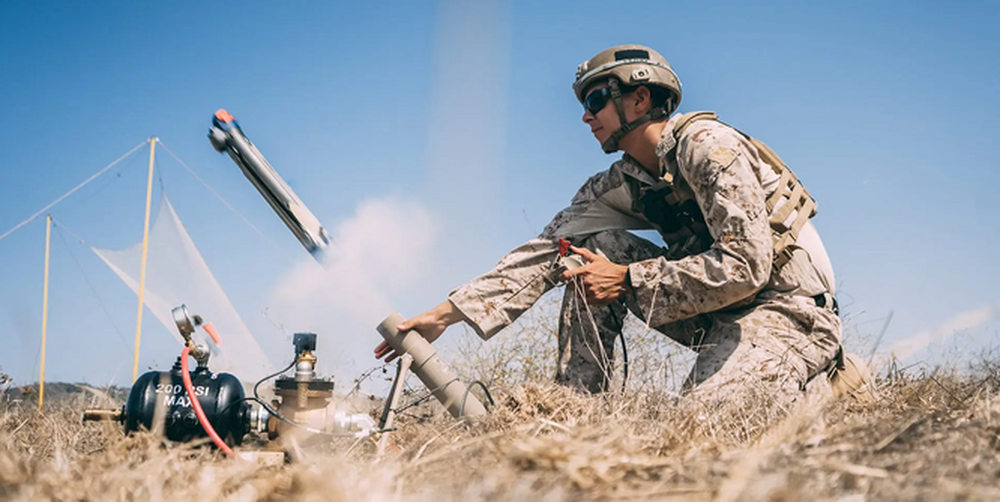 Practice launching the Switchblade drone.
The New York Times reports that more than a dozen Ukrainian soldiers have recently arrived in the United States on an educational mission that was planned before the Russo-Ukrainian war. US defense officials then decided to provide them with training on how to use the Switchblade suicide drone.
On April 6, US Department of Defense spokesman John Kirby said that the US has provided the Ukrainian military with 100 Switchblade suicide drones. soon shipped to Ukraine.
Kirby did not specify the specific model of the drone, but he pointed out that it could be a drone designed to attack tanks and armored vehicles, the operation is not complicated and only It took two days to learn how to manipulate it.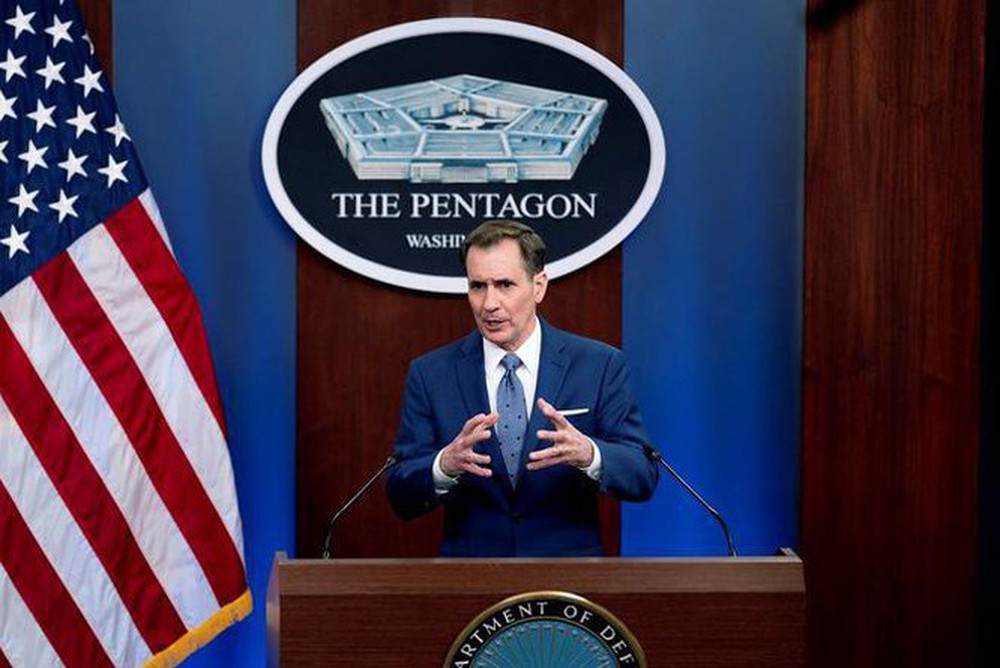 Pentagon spokesman John Kirby.
Mr. Kirby also said that starting in the fall of 2021, the US has started training "a very small number" of Ukrainian soldiers in the US on how to use drones and they can continue to train others. different when they return to Ukraine. On the same day, a senior US Department of Defense official said that "no more than 12 Ukrainian soldiers have been trained in the US".
In December 2021, the National Broadcasting Company (NBC) aired test footage of the Switchblade drone, stating that although it could not launch rockets, the Its body is a rocket.
The US media outlet Bloomberg speculates that the US-supplied drones could be the Switchblade-600 series, which is an upgraded version of the Switchblade-300 series, with a maximum range of 24 miles (about 24 miles). 38.6 km).
Kirby also said the US is "considering other appropriate opportunities" to provide Ukraine with additional training on the use of the Switchblade, if necessary.
After being launched into the air, the Switchblade-600 can perform "launch and forget". After hovering above the target and locking onto it, it darted towards the target at a dive speed of about 213 km/h. Its versatile anti-armor warhead can accurately strike stationary or moving armored vehicles from multiple angles.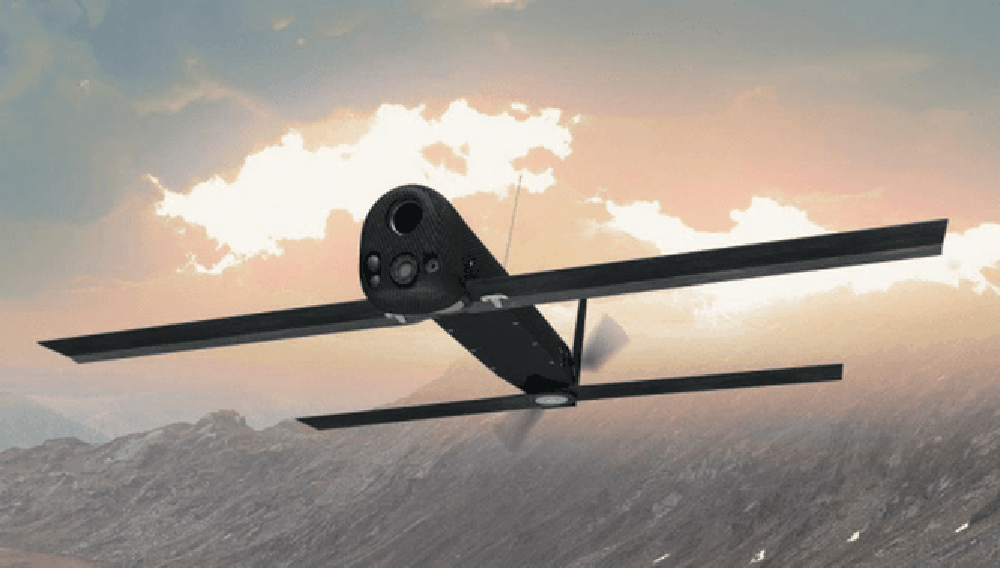 The Switchblade can carry a warhead and explode on impact. According to AeroVironment, the company produces the smallest drone model that can hit targets up to 6 miles away, or 9.65 km.
Since Russia launched its special military operation against Ukraine, the US has repeatedly announced military support for Ukraine. Earlier, on April 5 local time, Secretary of State Antony Blinken announced that the US would provide Ukraine with another $100 million in military aid, including anti-armor weapon systems.
Switchblade is developed by AeroVironment Corporation. It's actually a cruise missile. It can perform a suicide attack after finding a target while in the air. The Switchblade-300 weighs only 2.5 kg, can be put in a backpack and can hover in the air for 15 minutes. The larger Switchblade-600 has a flight time of 40 minutes and is equipped with a warhead capable of hitting armored vehicles.
Mr. Kirby declined to specify the specific model of the Switchblade provided by the US to Ukraine, but "does not rule out" it is the Switchblade-600 model. However, US Defense Secretary Lloyd Austin said at a congressional hearing a day earlier that the US would supply both Switchblade-300 and Switchblade-600 models.
Switchblade is part of the US government's $800 million in military aid to Ukraine announced in early March this year. That military aid plan also includes 2,000 Javelin anti-tank missiles, 6,000 AT-4 anti-armor missile launchers, 800 Stinger anti-aircraft missiles and light weapons.
On April 5, the US said it would provide Ukraine with an additional $100 million in anti-armor weapons, including Javelin missiles.
On April 6, Mr. Kirby said that since coming to power in January last year, the new US government has provided Ukraine with a total of $2.4 billion in "security assistance", including 1 $7 billion "already settled" after the Ukraine crisis broke out. According to a statement by Secretary of State Anthony Blinken on April 6, the number of anti-tank weapons supplied by the US is more than ten times more than the number of Russian tanks in Ukraine.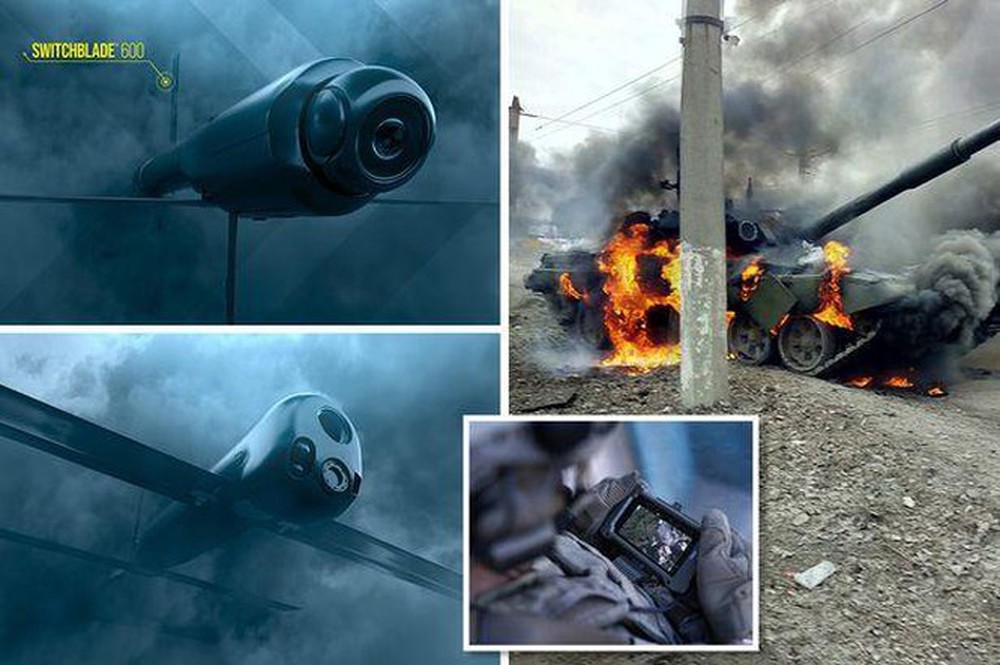 The US expects a lot of the role to help turn the situation of Switchblade.
The US refused to send troops directly into Ukraine and continued to "light a fire"; Bringing the fire on are American arms manufacturers.
The stock prices of five major US defense contractors surged after the Ukraine crisis broke out, with three of them up hundreds of points in the first week after Russia launched a major US defense contractor, Sputnik news agency reported. special military campaign.
Shares of Lockheed Martin are up 25% this year, while shares of Raytheon, Northrop Grumman and General Dynamics are all up more than 15%. Raytheon and Lockheed Martin are manufacturers of the Javelin and Stinger rockets.
Chuck Spinney, a former US Department of Defense analyst, said the conflict was the "expected outcome" of NATO's eastward expansion, and the "Pentagon, the defense industry" consulting, intelligence and media agencies are involved in opening Champagne.
You are reading the article
The US revealed details of training Ukrainian soldiers to use suicide drones

at
Blogtuan.info
– Source:
Soha.vn
– Read the original article
here