Giáo dục
Life Style
A child from a young age is given these 2 RIGHTS, 18 years later will definitely have a brilliant future
Giberlain has a classic saying: "Your children are really not your children, what you can give them is love, not your thoughts, because they have their own thoughts. .. Many children grow up, because of the saying "the parents are the parents of the child, everything is good for the child that is denied a lot of "rights". It is also the cause of all kinds of behaviors such as lack of self-care, college students who can't even cook a meal, encountering even small insurmountable setbacks.
Parents' love is sacred, but blind love can become the biggest pitfall on a child's path to development.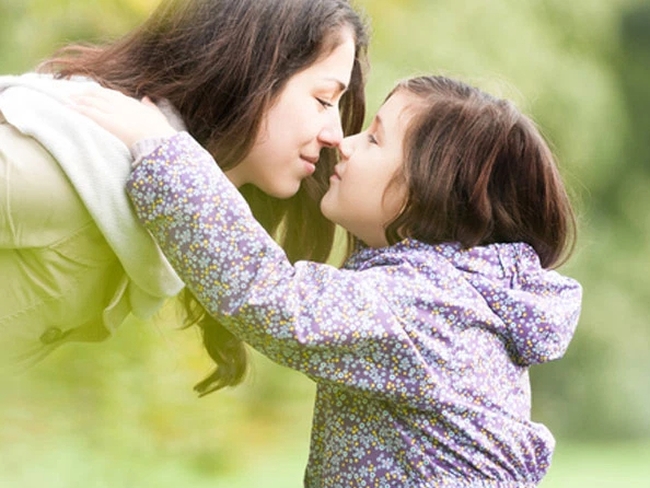 Criminal psychology professor Ly Mai Can has repeatedly emphasized that parents should let go and empower their children. Especially if a child has these 2 "rights" from an early age, growing up tends to be a better person:
First, the "right" to experience hardship
In his speech, Professor Ly said that many parents now think that they will never make their children suffer, many children are raised like eggs, excited like flowers right from birth. until you grow up.
This seems natural, but in fact, the type of child who has not suffered since childhood, is likely to be selfish, and eventually becomes the "resilient horse" of the family. Not only that, inexperienced children who experience difficulties and failures will have weaker willpower, less resistance to disappointment!
Professor Ly emphasized that in modern urban life, it is less convenient to create conditions for children to experience difficult experiences. But through some exercise, children can experience it. For example, letting children learn swimming, long-distance running and other sports, can exercise children's will. In addition, professor li also emphasized that 3-6 years old is an important period of the child's personality formation.
Second, the "right" to play independently
Many parents can be very confused about this "right", as it requires parents to play with their children more. How can they ask children to play independently?
The professor said in his lecture: "Children's academic achievement has nothing to do with intelligence, the key is concentration. Starting at around age two, giving children an hour of independent play a day can be help nurture their attention.
Imagine how many parents could actually take their kids out of their sight for an hour? The children put the building blocks there, the mother gave the child water to drink, the grandmother fed the fruit, which made the children uncomfortable for a long time, it was difficult to concentrate.
Many children are in poor school, can't sit in a chair for long, can't see the blackboard, it's all related to lack of concentration! The Italian educator Montessori once said, "Never disturb a child unless you are asked to".
Ly Mai Can said that attention is more important than intelligence! Attention is the foundation for learning all knowledge and skills. Without concentration, knowledge will not be memorized no matter how much they learn.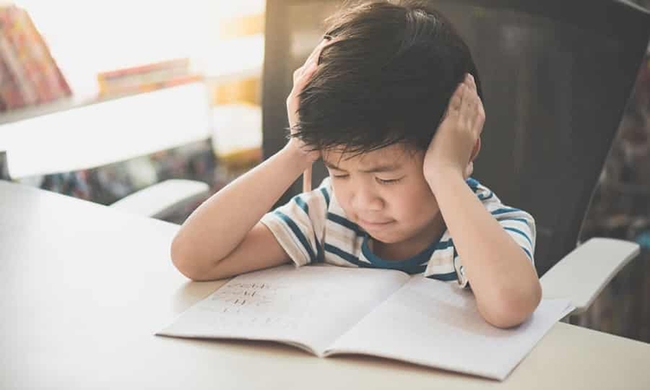 Regarding cultivating children's concentration, the female professor said that in addition to giving children one hour of independent play every day, after children enter primary school, especially grade 1 and grade 2, it is best to do homework. At home, there are only books and pencils on the desk.
Parents can also prepare paper and crayons for their children to draw ideas in their mind. This can not only exercise children's thinking ability, but also develop children's creativity and imagination. Children will also learn and practice some abilities such as attention, memory, logical thinking.
In addition, parents should encourage their children to read books. To read pent-up text and understand the content, one needs the power of concentration.
When we no longer have the ability to concentrate, even if we chase the words, they won't come to mind at all. For people who are not used to reading, maintaining concentration is difficult and they feel "tired".
https://afamily.vn/Giao-su-tam-ly-noi-mot-dua-tre-tu-nho-duoc-cho-2-quyen-nay-18-nam-sau-nhat-dinh-tien- do-xan-lan-cha-me-no-may-no-mat-20220409223239512.chn
You are reading the article
A child from a young age is given these 2 RIGHTS, 18 years later will definitely have a brilliant future

at
Blogtuan.info
– Source:
Afamily.vn
– Read the original article
here