In recent days, the city of Shanghai (China) has implemented a strict blockade campaign to prevent the Covid-19 epidemic. The city's 26 million residents are all required to stay at home and this has caused a lot of problems. The most prominent among them is the purchase of food and food from the people. Most people have to order food online and the team of shippers have been working at full capacity for the past few days.
On April 3, a girl A young child surnamed Zhou living in Hongkou District, Shanghai has ordered a shipper on an app to deliver food to his deaf father who lives in Qingpu district. Although booked late at night, a shipper surnamed Du accepted this trip. He had traveled all the way 27km in the dark night, took more than 4 hours, finally completed the task.
Mr. Du recounted that when he first saw the order, the distance was too far, nearly 30 km, so he did not want to accept it, and planned to cancel the trip. But then, Ms. Chu called directly and talked with a crying voice that made him very emotional, and did not hesitate to accept immediately. Ms. Chu said her father was alone, his health was poor, there was no food left in the house, only rice and noodles were left. She tried her best to order dozens of times, but because the system was overloaded, it took forever to have a shipper, Mr. Du.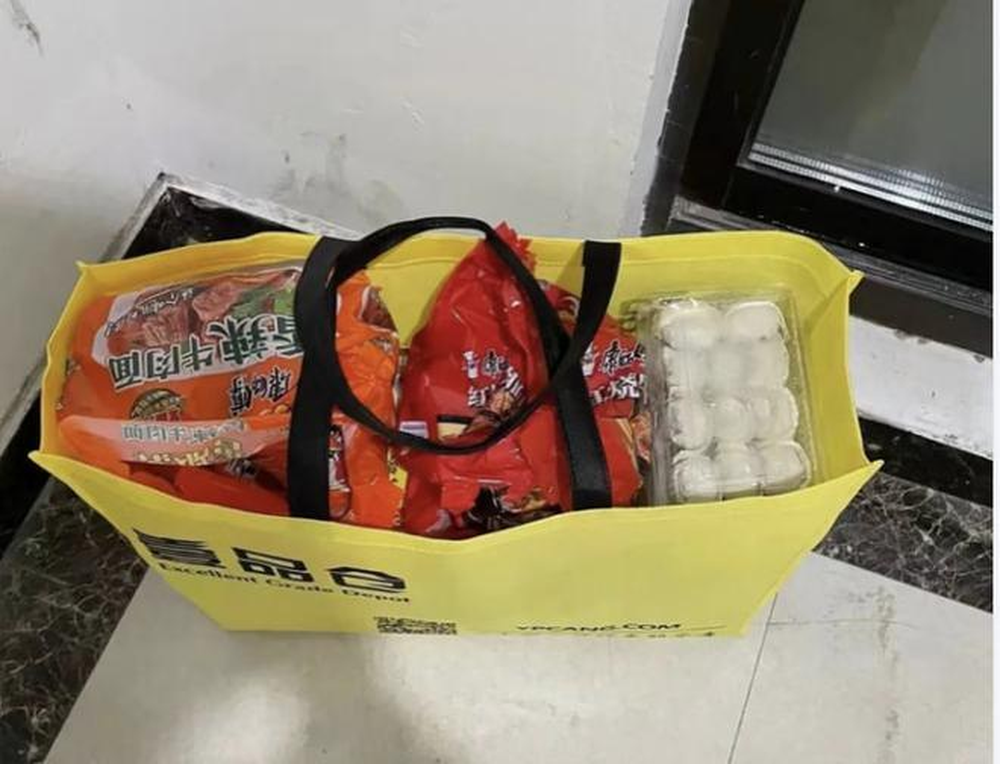 The food basket was delivered by the kind shipper to Chu's father
After the heartwarming story of the enthusiastic shipper was shared, he was praised by the company and awarded a reward of 2,000 yuan (about 7 million VND) for encouragement. As for the customer, Ms. Chu, also insisted on giving him an extra amount of money, but Mr. Du refused because "now everyone is in trouble, so they can't accept the money". Because the shipper refused to give him his account number, in the end, Ms. Chu decided to transfer 200 yuan (about 700,000 VND) to his phone account. She also promised that after the epidemic ended, she would invite Mr. Du to a meal to thank him.
The story was thought to be extremely heartwarming and touching in the middle of the epidemic season, but there was a next development that no one dared to expect. Instead of making positive comments, a part of netizens flooded Chu's personal page to stone, disparage and mock her violently. The reason is because they criticized Ms. Chu for tipping the shipper for too little money.
In just a few days, the young girl received thousands of comments and messages such as: "Bo gives people 200 yuan each and you still show it off?" "Shanghai people think they're rich, but they're also stingy", "What a poor customer, people travel 27km in the night and you only give that much?",…
On April 7, because of fatigue and anger at the cyber violence, Ms. Chu jumped to her death from her apartment. Local police said the girl did not survive, died on the spot and the incident is currently under active investigation.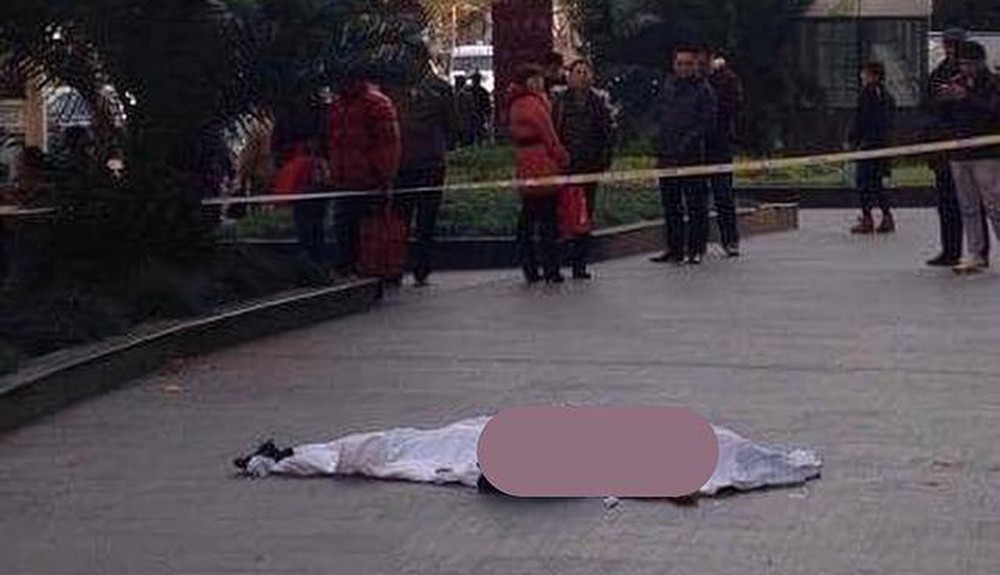 Image of the victim at the scene of the incident
The news has caused shock and anger in the Chinese public. The cruel, inhuman and unreasonable cyber violence took the life of a young girl who did nothing wrong.
In a media interview, the shipper surnamed Du said he was extremely shocked and heartbroken when things happened like this. Ever since he learned that his client was experiencing unprovoked cyber-violence, he was also very upset. Before Ms. Chu jumped, he shared: "I've been very stressed these past two days, to be honest, I haven't slept much because my customers are being scolded online. I go to work at 6 am and come back at 7 or 8 pm, very tired but when I see it those opinions, I couldn't sleep all night. I felt so bad. I don't need money, I just want to help them.".
Source: Sohu
https://kenh14.vn/bo-cho-shipper-700-ngan-giua-luc-thuong-hai-phong-toa-co-gai-van-bi-cu-dan-mang-che-keo-kiet- uat-uc-den-muc-nhay-lau-tu-van-thuong-tam-202204091600545.chn
You are reading the article
Bo gave the shipper 700 thousand in the middle of the blockade, the girl was still criticized for being stingy, so frustrated that she jumped from the floor

at
Blogtuan.info
– Source:
Soha.vn
– Read the original article
here