Giải trí
Xem ăn chơi
Going to Phu Quy island "cleans up" 5 delicious specialties "out of dipping sauce", many luxurious dishes are cheap
Cotton grouper
Possessing the advantage of being near the sea, the market on Phu Quy island always provides extremely fresh seafood products. Come here, do not forget to go to fishing villages in the late afternoon, wait for boats to return and buy a few kilograms of cotton grouper to process into extremely attractive dishes. Along the tourist sites in Phu Quy island, grouper is fresh and processed on the spot into many different dishes.
The characteristic of this type of fish lies in the skin with black and yellow spots, which looks like flowers from afar. The skin of the fish is quite smooth and thick, when processed, it creates an extremely attractive greasy taste. Fish can be grilled, steamed or braised, all very delicious. Surely, if you have ever tasted it, you will never forget its taste.
Hot beef
Phu Quy is an island, so it is not unusual for seafood to be famous. But especially here is also famous for "hot beef". Phu Quy beef is grazed and fed with natural grass, so the meat is soft, sweet, firm, and low in fat. Hot beef means fresh beef made and sold out within the day, so the taste is much better.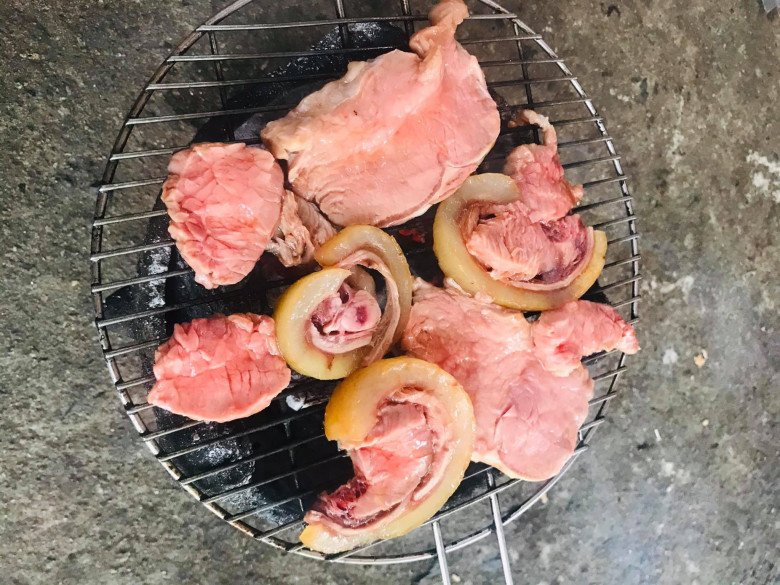 Guests can choose fresh meat on site, homemade into a variety of dishes. These can be mentioned as rare beef with lemongrass rolled with raw vegetables, fragrant grilled beef with crispy skin, soft and chewy, stir-fried beef with ginger, steamed beef with ginger. And it is impossible not to mention beef porridge. Coming to Phu Quy island, visitors should not ignore this unique specialty. Phu Quy beef costs about 200,000 VND/kg.
King crab porridge
King crab has a thick red shell, very firm and sweet meat. This is a famous seafood in Phu Quy. King crab can be steamed with salt, pepper, and lemon, but most especially, crab meat is used to cook porridge. The fishermen on the island have a secret to making this dish very delicious.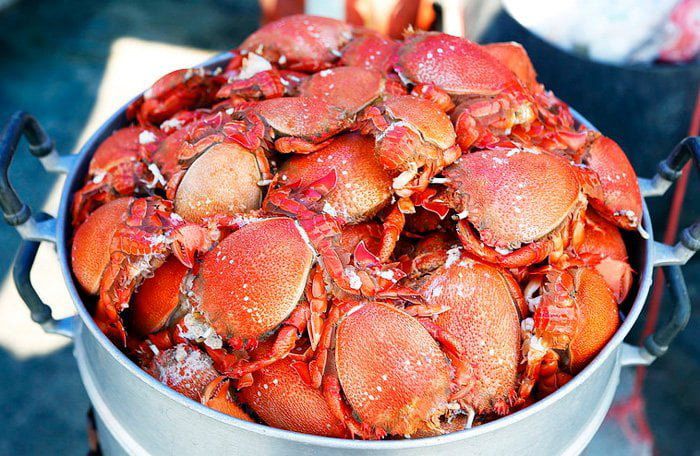 King crab porridge has a natural aroma and sweetness from crab meat and bricks. High protein also contributes to the nutrition of this dish. However, to be able to enjoy king crab, you must book in advance because this product is quite rare these days.
The price of king crab on Phu Quy island is somewhat cheaper than on the mainland. Ranging from 300,000 VND to 400,000 VND/kg depending on the time.
Snail salad
Snail is a familiar seafood of the people of Phu Quy island, often processed into many different dishes. In addition to simple ways such as boiling, steaming, baking, stir-frying with noodles …, snails are also famous for salads. Each cup snail is usually very large, sometimes weighing up to 2 kg and is capable of living for weeks in salt water after being caught. However, the type of salad must be freshly caught ashore, the meat is still fresh, and the slime is secreted to ensure sweetness.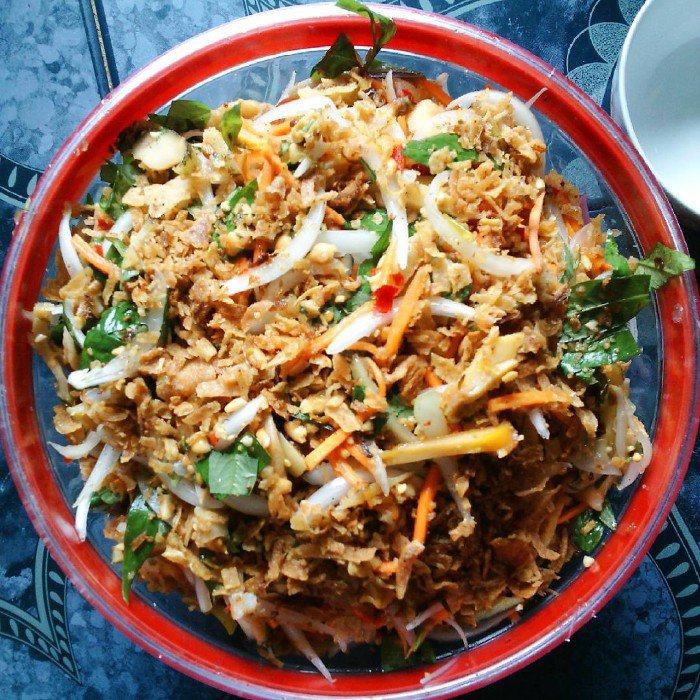 To make delicious snail salad, the most important part is to reduce sugar and vinegar so that it has a strong taste, neither too sweet nor too sour. Onions sprinkled on top must be purple, non-fragrant, golden yellow. In addition, fish sauce mixed with salad is very elaborate, has enough sweet, sour, and bar flavors and is served with grilled rice paper or shrimp paste. Most of the restaurants in Phu Quy island sell this dish.
Spinach jelly tea
Spinach jelly is a dish that is both cooling and nourishing for health. People usually only use spinach to cook soup, salad… but few people know that in Phu Quy, people also use spinach to cook into tea. This is a very special dish that is both strange and familiar that you will definitely have to try when you come here.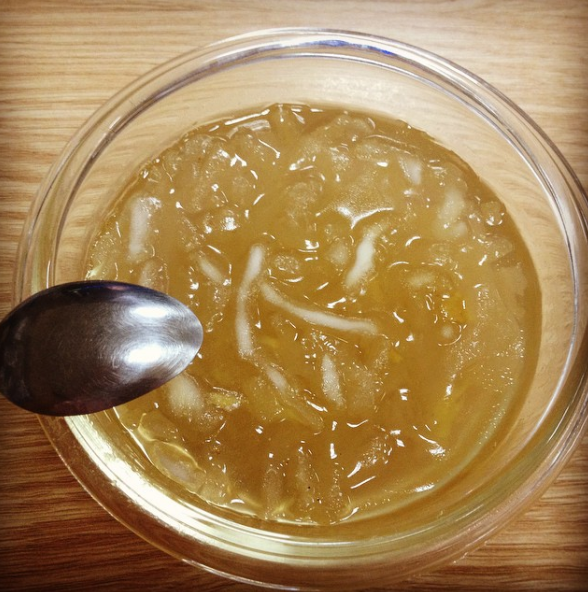 This dish has a very good cooling effect in the summer, when the climate on the island becomes extremely hot and harsh. A bowl of sweet and sweet spinach jelly soup with crispy, soft and crispy duck legs increases the attractiveness. Tea is sold in many street vendors or food courts in Phu Quy island market.
You are reading the article
Going to Phu Quy island "cleans up" 5 delicious specialties "out of dipping sauce", many luxurious dishes are cheap

at
Blogtuan.info
– Source:
Eva.vn
– Read the original article
here