Giải trí
How to use a makeup sponge and skin care-Beauty
Sponges are not only used to apply foundation, but also have countless other great uses.
If talking about makeup items that certain girls should have, it is impossible not to mention sponges. It is a teardrop-shaped sponge that is multi-colored and works to blend foundation smoothly and beautifully. In addition, this sponge also has many other beauty effects that you may not know.
Mix foundation for smooth and beautiful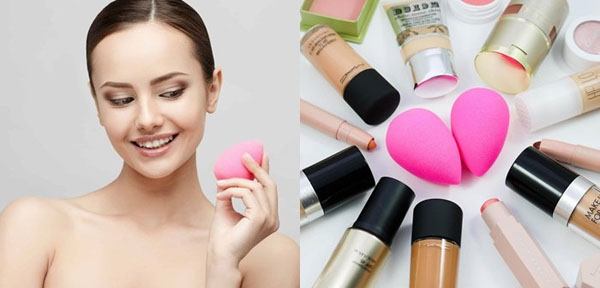 The first step to starting makeup is to apply foundation perfectly. Just wet the sponge with water. Then, you use it to spread foundation, BB cream or CC cream. The sponge will help spread the cream evenly, making the foundation smoother.
Use to clean skin
Many people are probably used to using a sponge to apply foundation, concealer or powder. However, you can also use it to clean your skin. Before applying makeup, you use a clean sponge to gently apply to the skin to remove excess oil and dirt on the skin, helping to clean the skin and this is also a prerequisite for a perfect foundation.
The sponge helps to apply cream products very well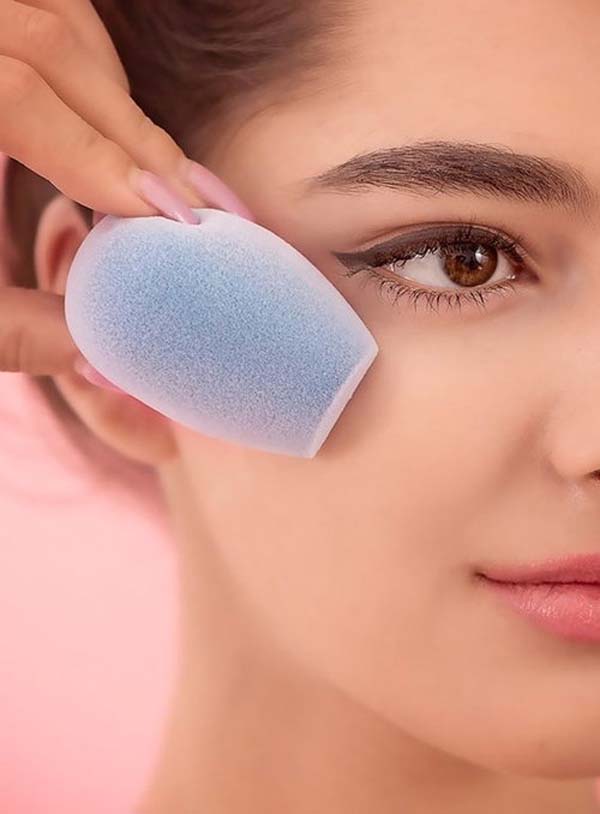 Whether it's blush, highlighter, or eyeliner, as long as it's creamy, you can use a sponge to blend easily. When using it, you apply the product more easily, without fear of the product clumping.
Helps to spread the oil-control powder
Many Western bloggers use this method, which involves dipping a sponge in finely ground talcum powder. After that, lightly dab the powder under the eyes, including areas with a lot of oil, such as the T-zone. This will help to effectively secrete oil and help the powder stick to the skin better.
Apply beautiful glitter eyeshadow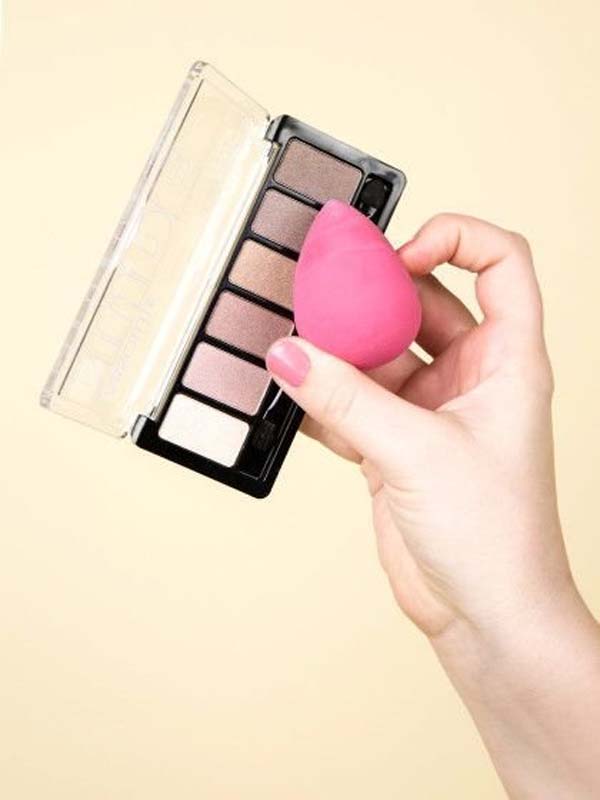 For beautiful eyeshadow makeup, you can use a make-up sponge. Just use a damp sponge, dip in shimmer eyeshadow and gently dab onto lids to let glitter adhere to skin. This is a simple, effective way that you don't have to use your fingers to apply eyeshadow.
Flaunt your lips beautifully
To blend lipstick beautifully, you just need to choose a smaller size sponge and spread it around your mouth. This way helps you not to spend time using your fingers and still make your lips look full and vibrant.
Use a sponge to apply sunscreen
As we all know, sunscreen should be reapplied every 2-3 hours if we are outdoors all day. And not everyone likes to use spray sunscreen. Some people still prefer to use a cream-based sunscreen. But when applying makeup, you will have difficulty. So, bring a sponge, dip it in sunscreen, and then gently apply it to your face from bottom to top.
Sponge helps to hide large pores
Those who have wrinkles or large pores often face the problem of the foundation being raised due to wrinkles or exposed pores. In this case, a sponge can help you. Just spray mineral water on it, then gently apply the sponge to the skin to be repaired, the foundation will be smooth immediately.
Use a sponge for skin care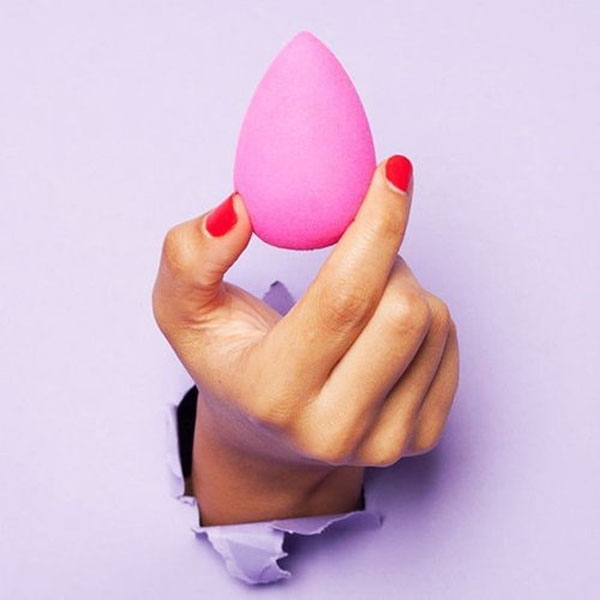 Just choose a slightly watery product, like a serum or essence, as long as it's not a cream that's too thick and heavy. Then moisten the sponge with a serum/essence product and use it as a foundation, dabbing it all over the face so that the lotion is easily absorbed into the skin.
You are reading the article
How to use a makeup sponge and skin care-Beauty

at
Blogtuan.info
– Source:
24h.com.vn
– Read the original article
here