The proliferation of drones (UAV) military and even civilian on the battlefield has created a huge problem for air forces worldwide.
In January 2018, the Russian Air Force intercepted an attack of a series of rudimentary drones purchased from the black market of rebels in Syria or most recently in 2020, Azerbaijan used suicide drones. bombed to eliminate the armored vehicles as well as the missile defense system of Armenia.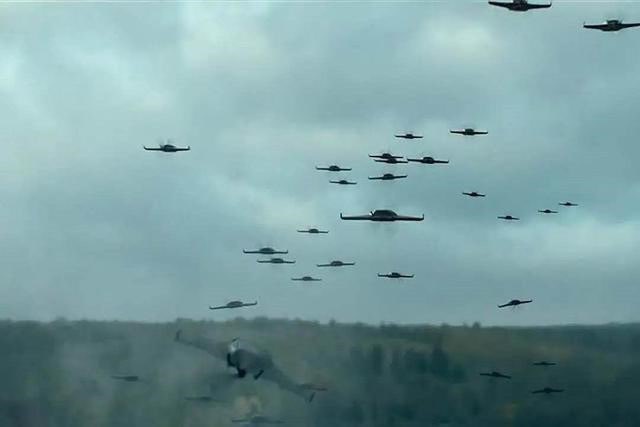 Testing of a swarm-type UAV of the state-owned Electronic Technology Corporation of China.
This attack is a wake-up call for militaries around the world, but current anti-UAV technologies remain fraught as the threat rapidly evolves.
Traditional air defense systems – like the Stinger missile system – are very effective, but at $120,000 a shot, it's too expensive to shoot down a UAV that costs as little as a few hundred dollars.
The laser weapon system is also an effective method to combat UAVs, but the laser can only take down one target at a time, so it is still difficult to confront a swarm of UAVs.
To protect overseas air bases from drone attacks, the US Air Force Research Laboratory (AFRL) has signed a $26 million defense contract with the international company. Virginia-based Leidos Inc. aims to create electronic weapons against UAVs.
According to the announcement, the name of this new weapon is Mjolnir – the name of Thor's hammer in Norse mythology. Previously, the company Leidos Inc. has successfully participated and developed the Tactical High Energy Operational Response (THOR) system to combat UAVs.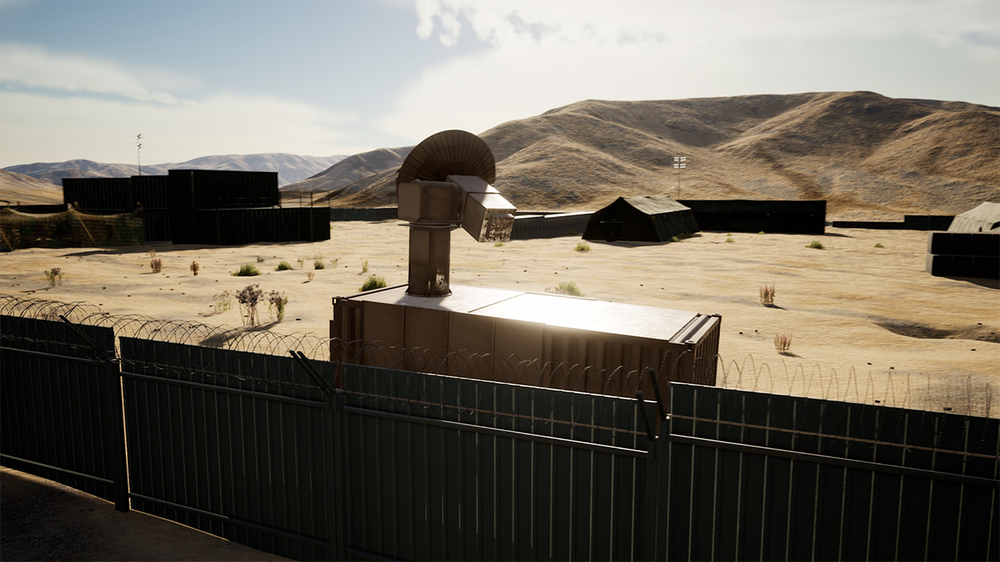 The US Army's experimental THOR system.
THOR uses a high-energy microwave beam to instantly neutralize the UAVs. The US Air Force sent the THOR prototype to Africa in 2020 for operational testing. This system consists of a large plate mounted on a container about 6 m long, easily transported by C-130 transport aircraft with only 2 operators and 3 hours to install.
THOR's microwave radiation travels in a wide arc, allowing the system to better cope with UAV swarms and other mass attacks. According to the video of the US Air Force, the THOR prototype, when tested in Africa, shot down "hundreds" of drones.
The operational range of THOR has not been disclosed, but researchers estimate this direct-energy weapon against UAVs has a range of about 1 km.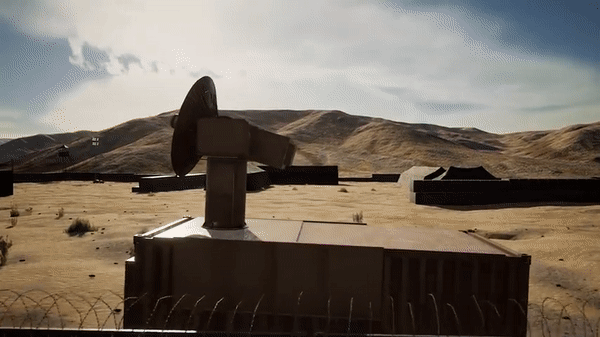 The THOR system has helped the US cope well with UAVs.
Under the new contract, AFRL says that the Mjolnir system will use the same technology as THOR but at a higher level, building on the experience gained during the past two years of THOR testing.
https://soha.vn/my-so-huu-vu-khi-uy-luc-nhu-bua-than-sam-thor-chi-mot-don-la-bay-dan-uav-roi-rung- 20220407222148117.htm
You are reading the article
Just one hit and the swarm of UAVs fell

at
Blogtuan.info
– Source:
Soha.vn
– Read the original article
here