Đời sống
People sleep hard at the foot of Nghia Linh mountain waiting to attend the Hung Kings death anniversary
April 10, 2022 02:23 GMT+7
Having to travel a long distance to reach Hung Temple, many tourists show fatigue on their faces, temporarily lie on the grass to sleep, wait until the next morning to come in and offer incense.
On the night of April 9 (ie the 9th day of the third lunar month), thousands of tourists from far away come here to rent mats, some bring mats from home, spread out on the lawns and walkways to eat, rest, and wait for heaven. morning to offer incense.
Many people sleep at Hung Temple waiting for morning to come up and offer incense.
Mr. Hoang Van Trung in Ha Hoa, Phu Tho, went from home to Hung Temple 60 km, on the night of April 9, he decided to sleep again to wait until the next morning to offer incense: "Sleeping for a night at the foot of Nghia Linh mountain , the next morning, climbing the mountain to worship, I have done this for many years to show respect to the Hung Kings".
Due to the large number of people, all the empty spaces in the area of ​​the relic site and the sidewalks are used by people and tourists as places to rest.
Le Truong Giang, Director of the Hung Temple Historic Site, said the number of tourists flocking to offer incense on March 9 increased sharply, about 30,000 people, an increase of more than 10,000 people compared to yesterday and double in 2021.
Forecasting that on the main day of March 10, the number of visitors will be more crowded, Mr. Giang advised people to follow the instructions of the competent force right from the point of entry to the province for convenient travel. Entering the relic before 9am, people can go to art spaces to have fun, avoid gathering at the incense offering point.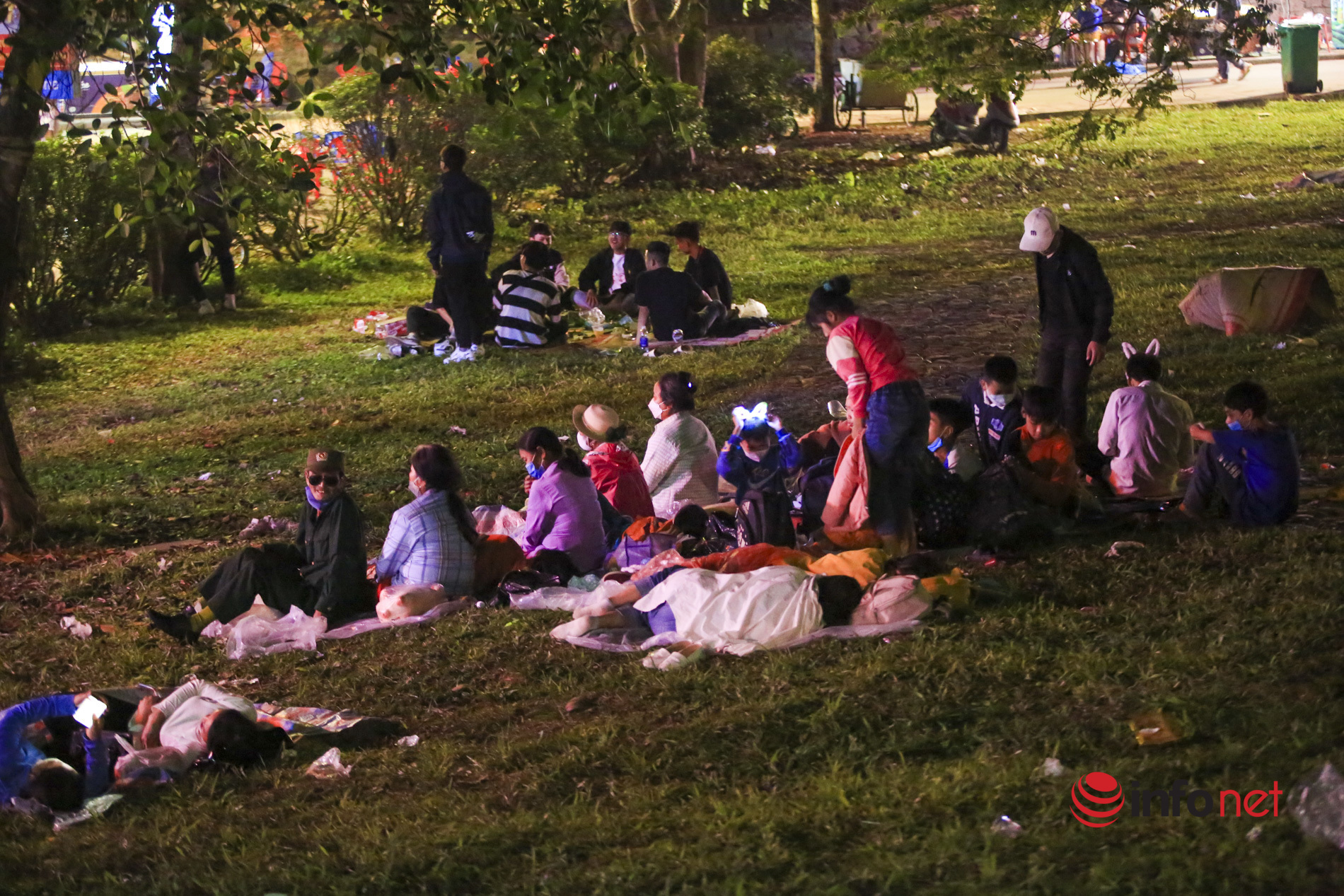 Many tourists come here from far away to rent tarpaulins, spread out the lawns and walkways to eat, drink and rest.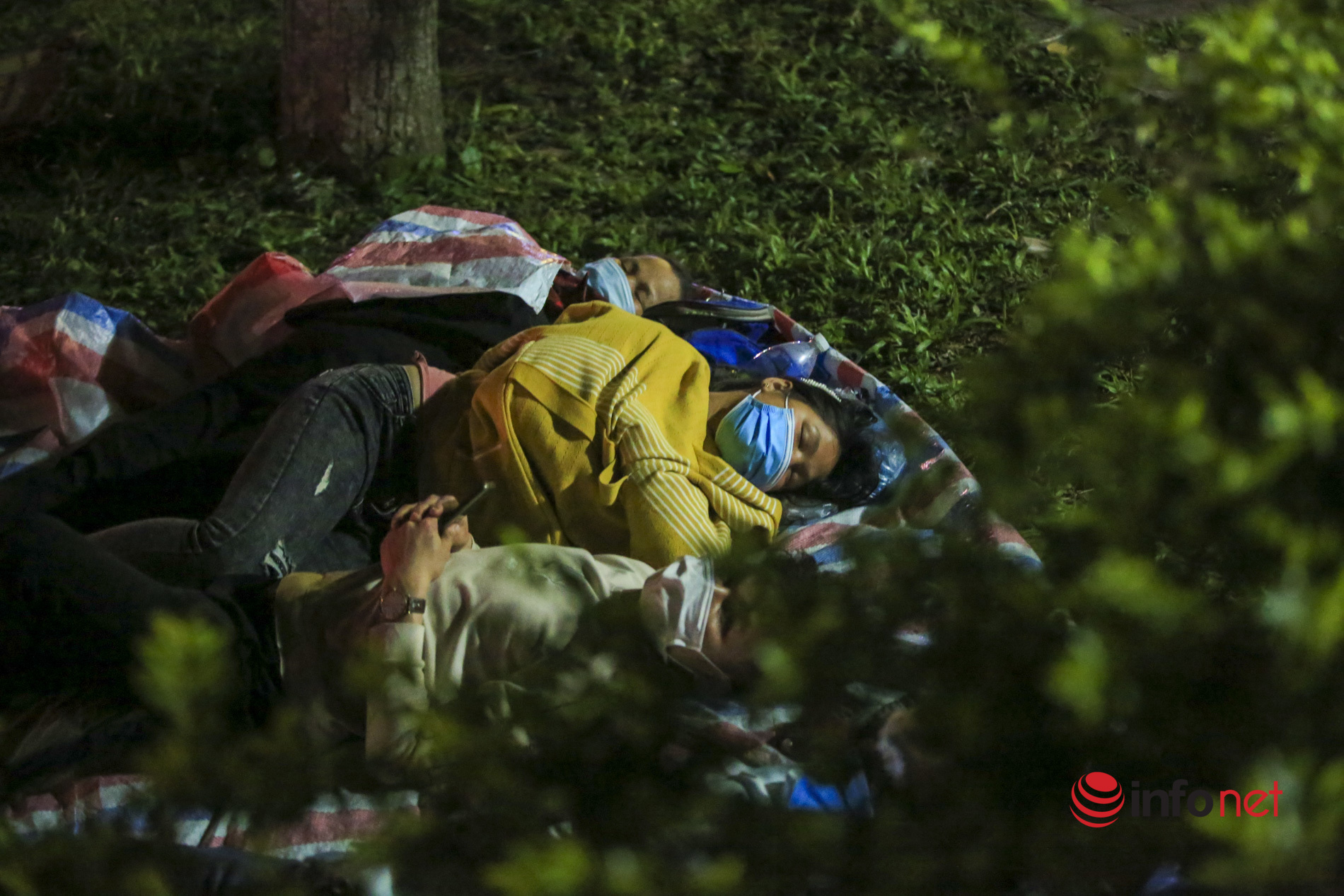 Many families from other places come, bring canvas, sleep right at the foot of Nghia Linh mountain.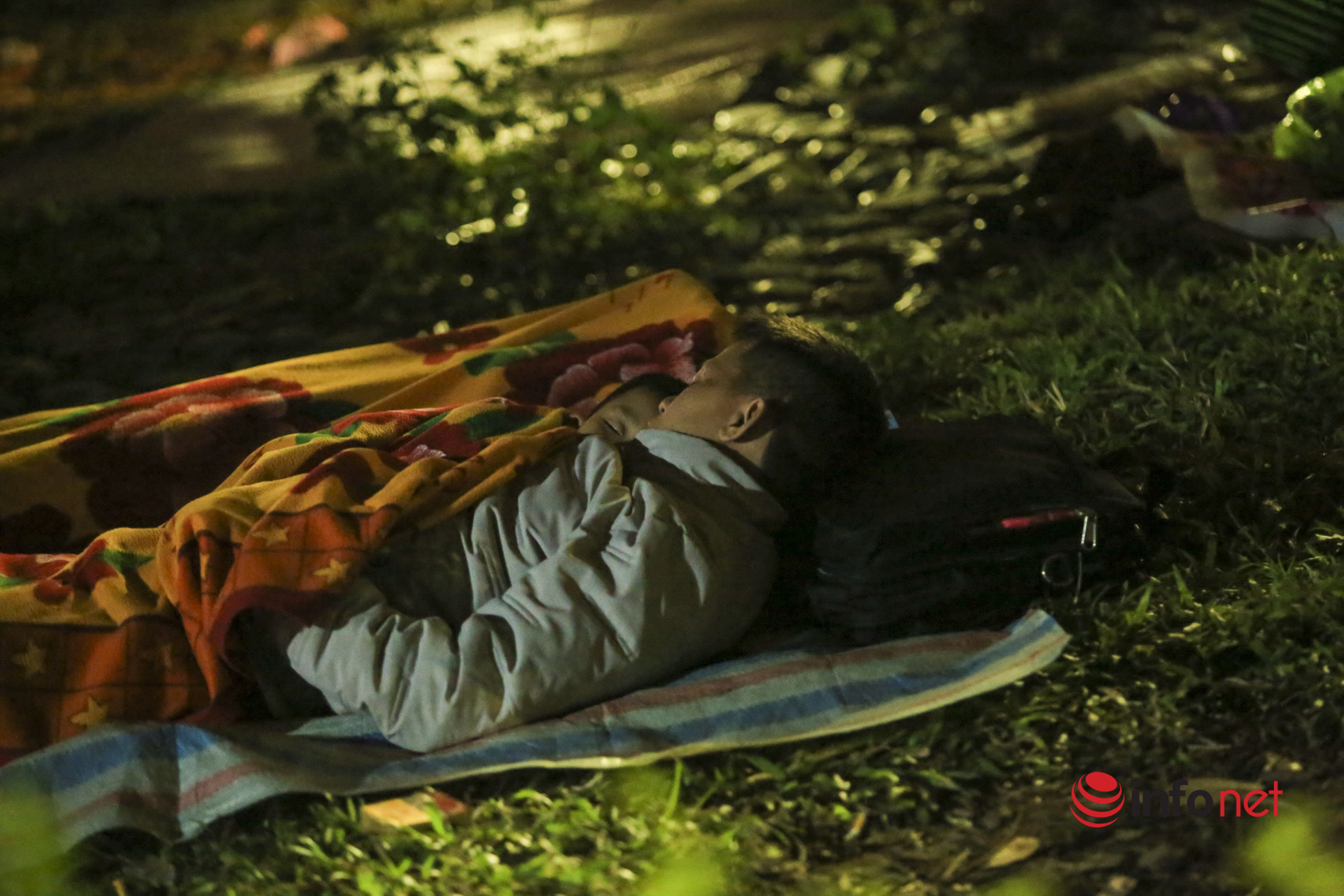 Many tourists slept soundly on the grass.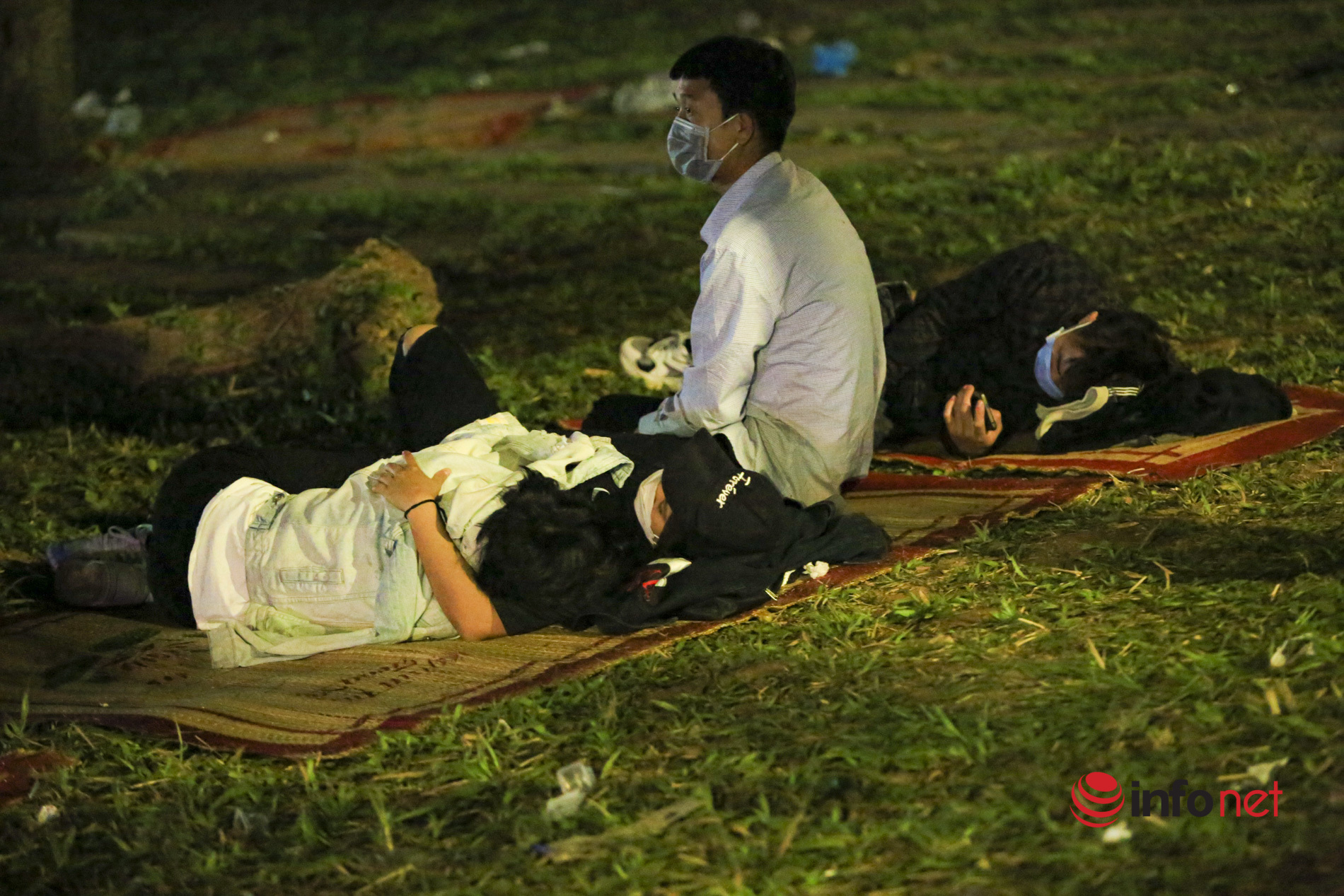 Due to the large number of people, all the empty spaces in the relic site are used by residents and tourists as a place to rest.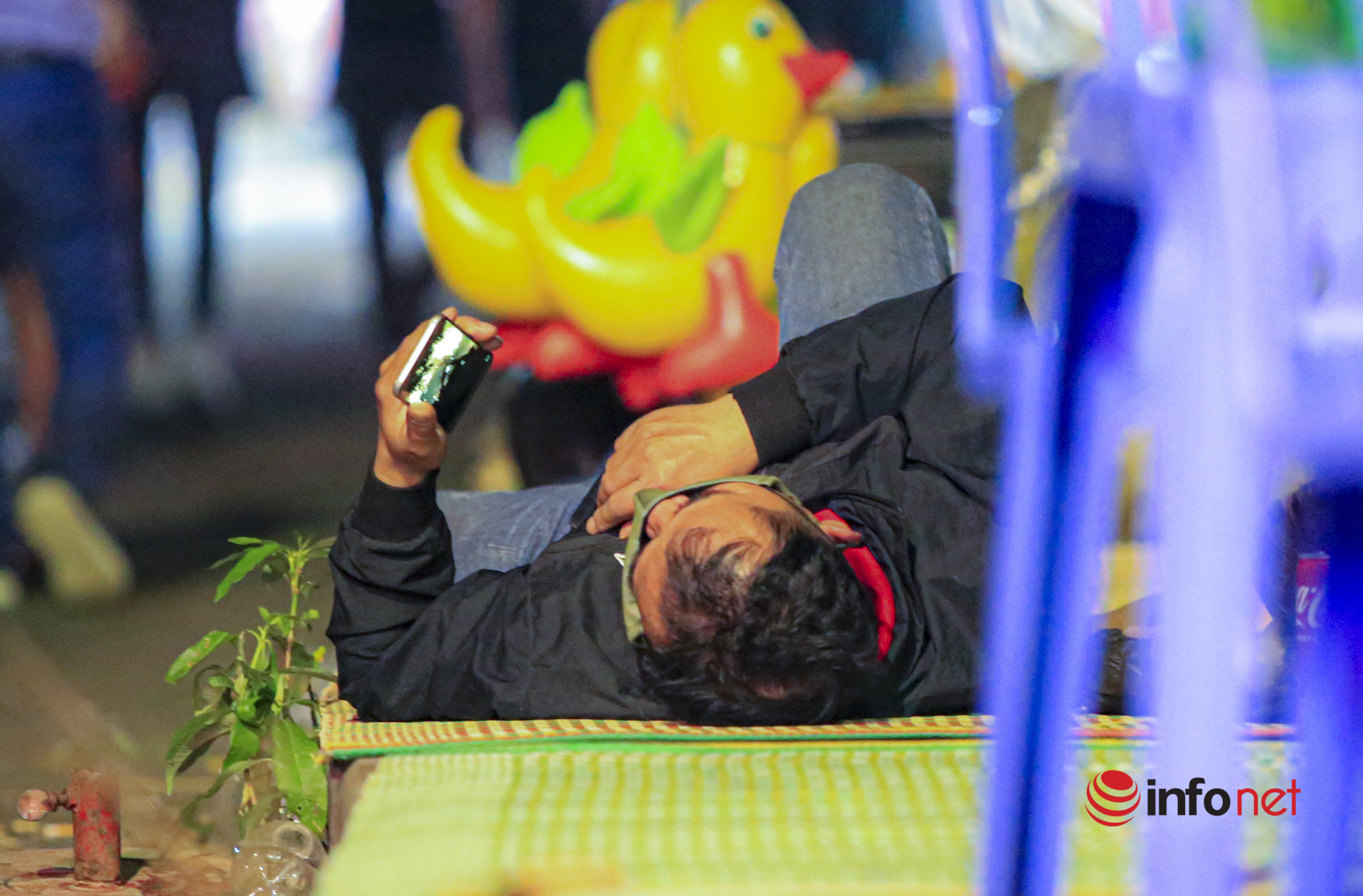 A resident took out his phone to watch a movie to wait for morning.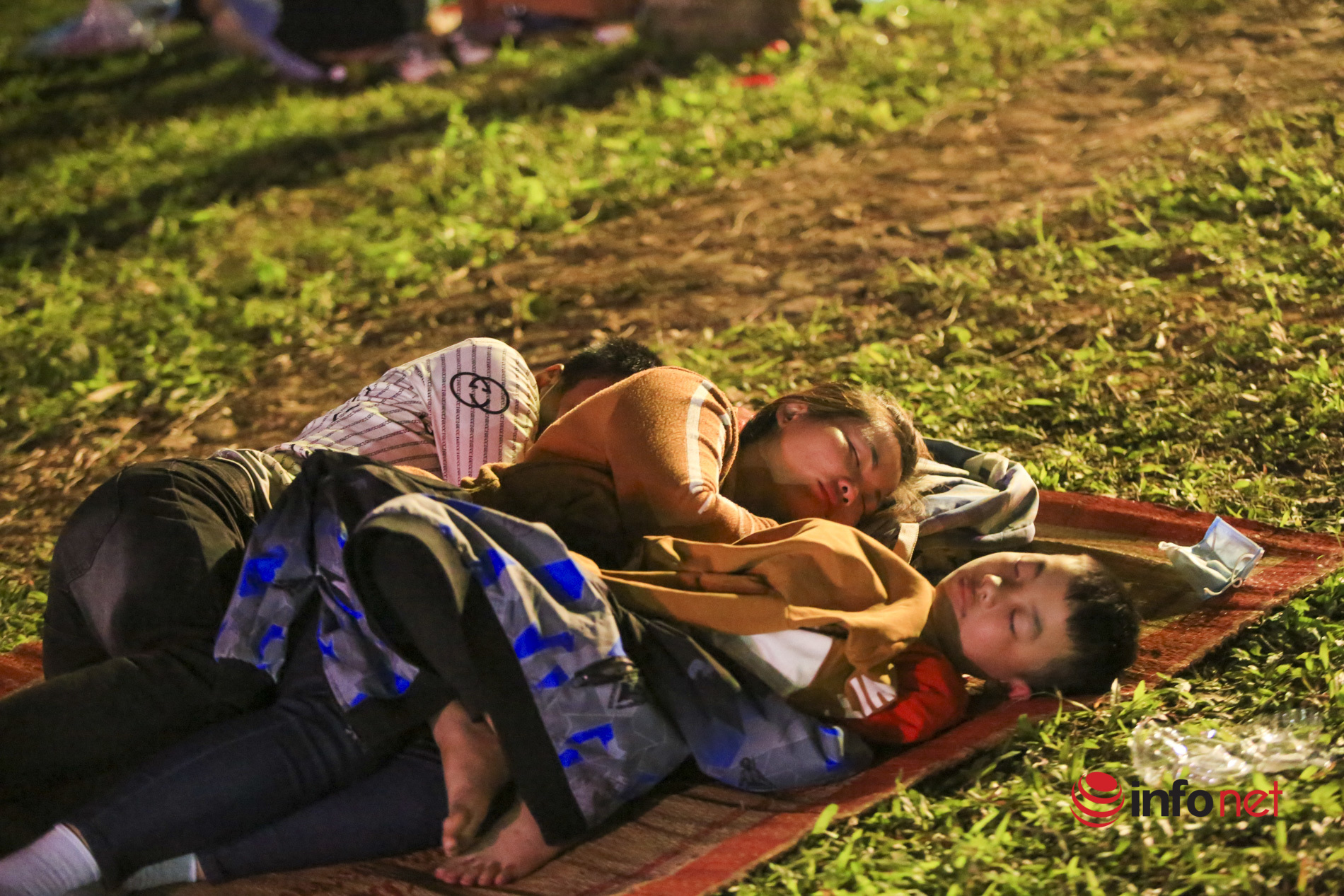 At around 2am, many people slept soundly at the foot of Nghia Linh mountain. Many groups include children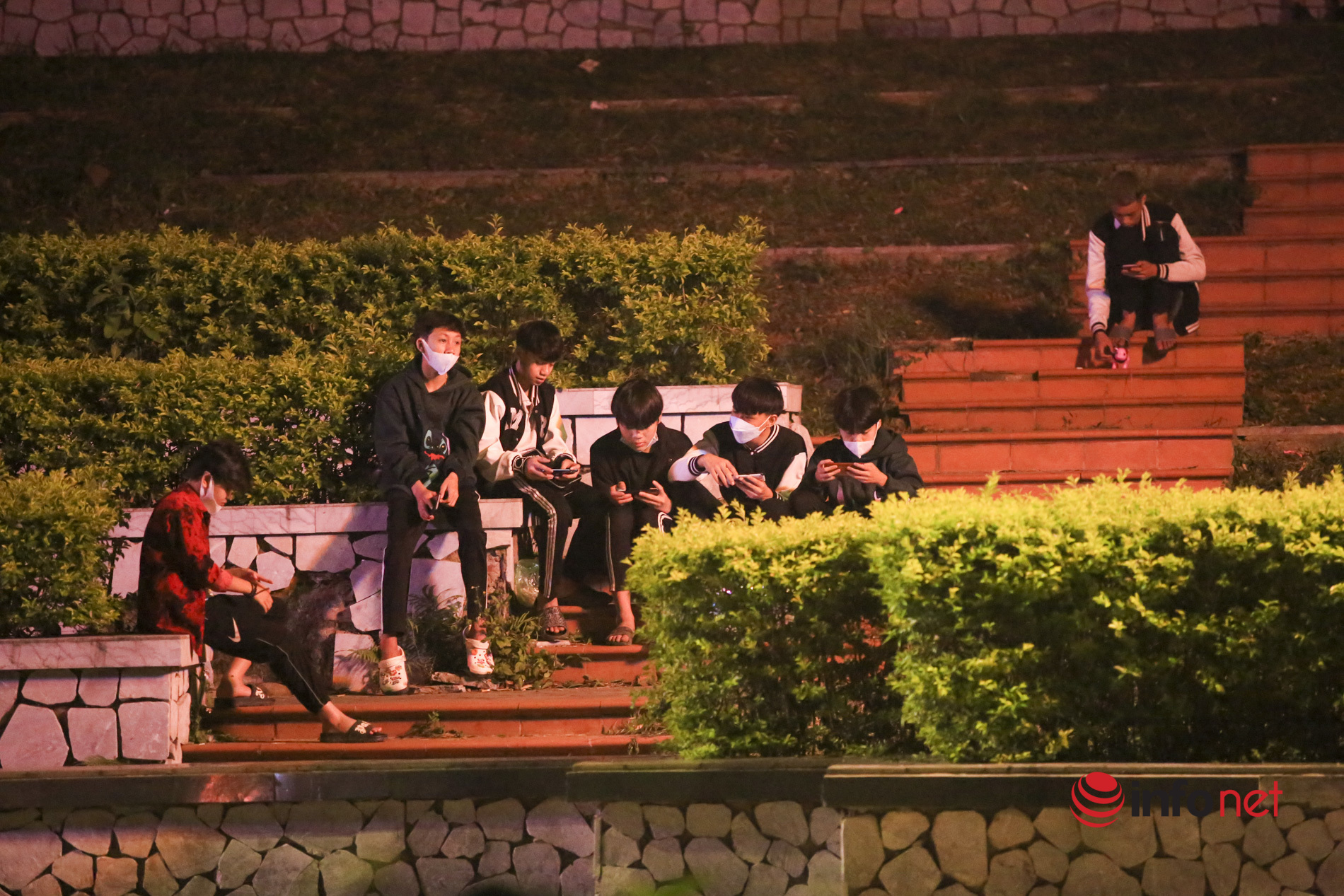 On both sides of the road leading to the foot of Nghia Linh mountain, many very young children sit and play on their phones and wait for morning.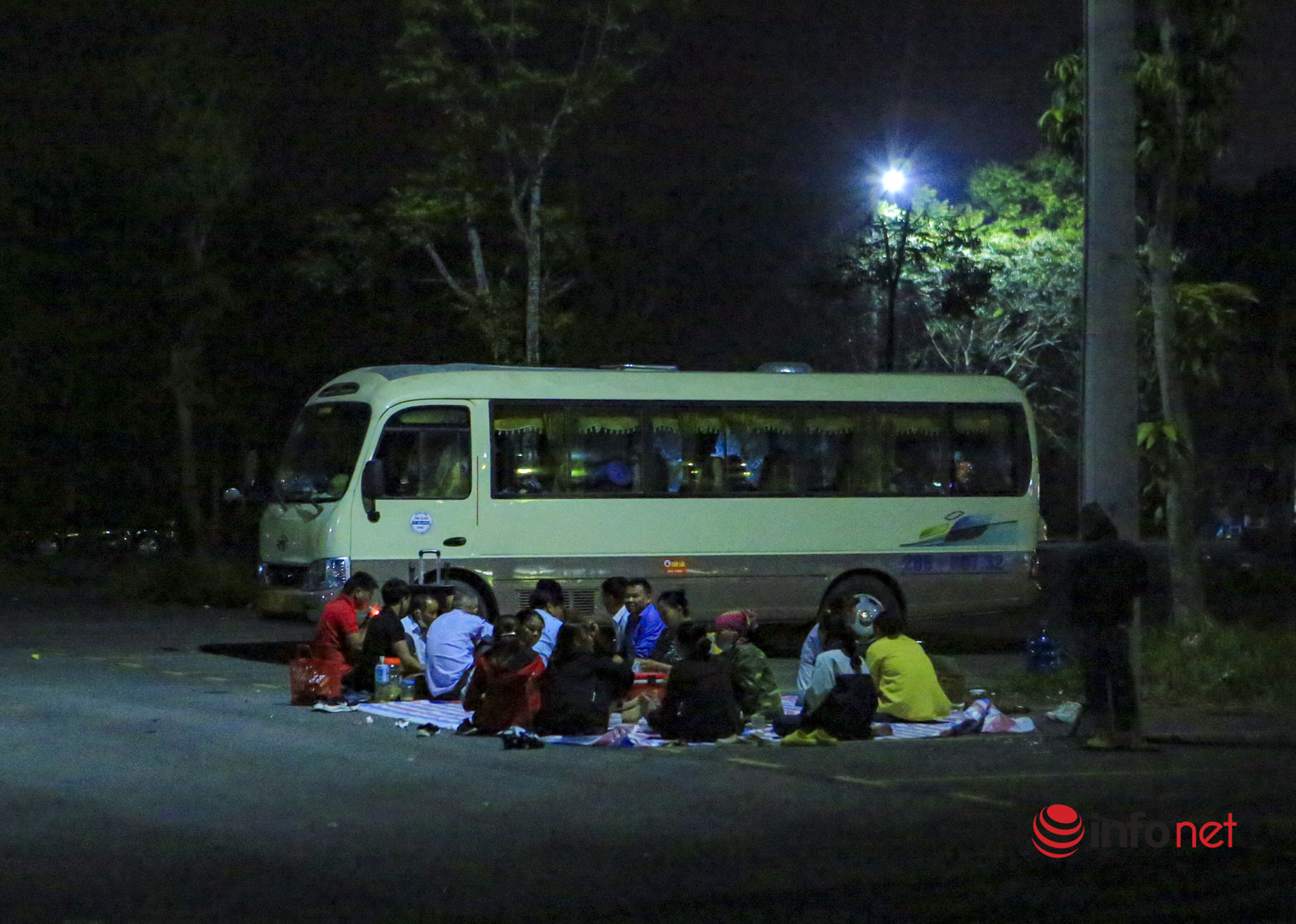 Every space in the grounds of Hung Temple is used by people to rest.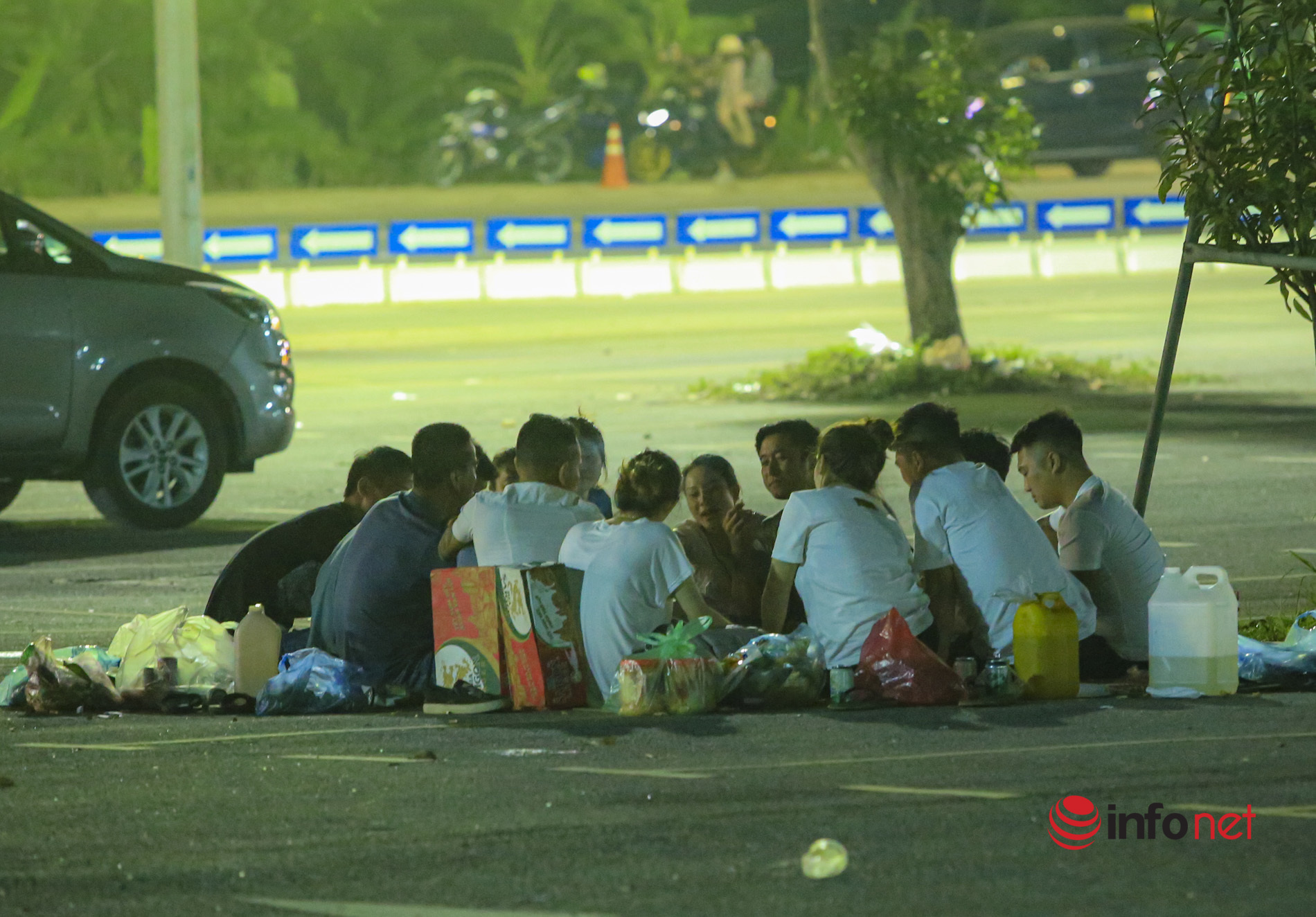 Many people still eat and drink until 2:30 am on April 10.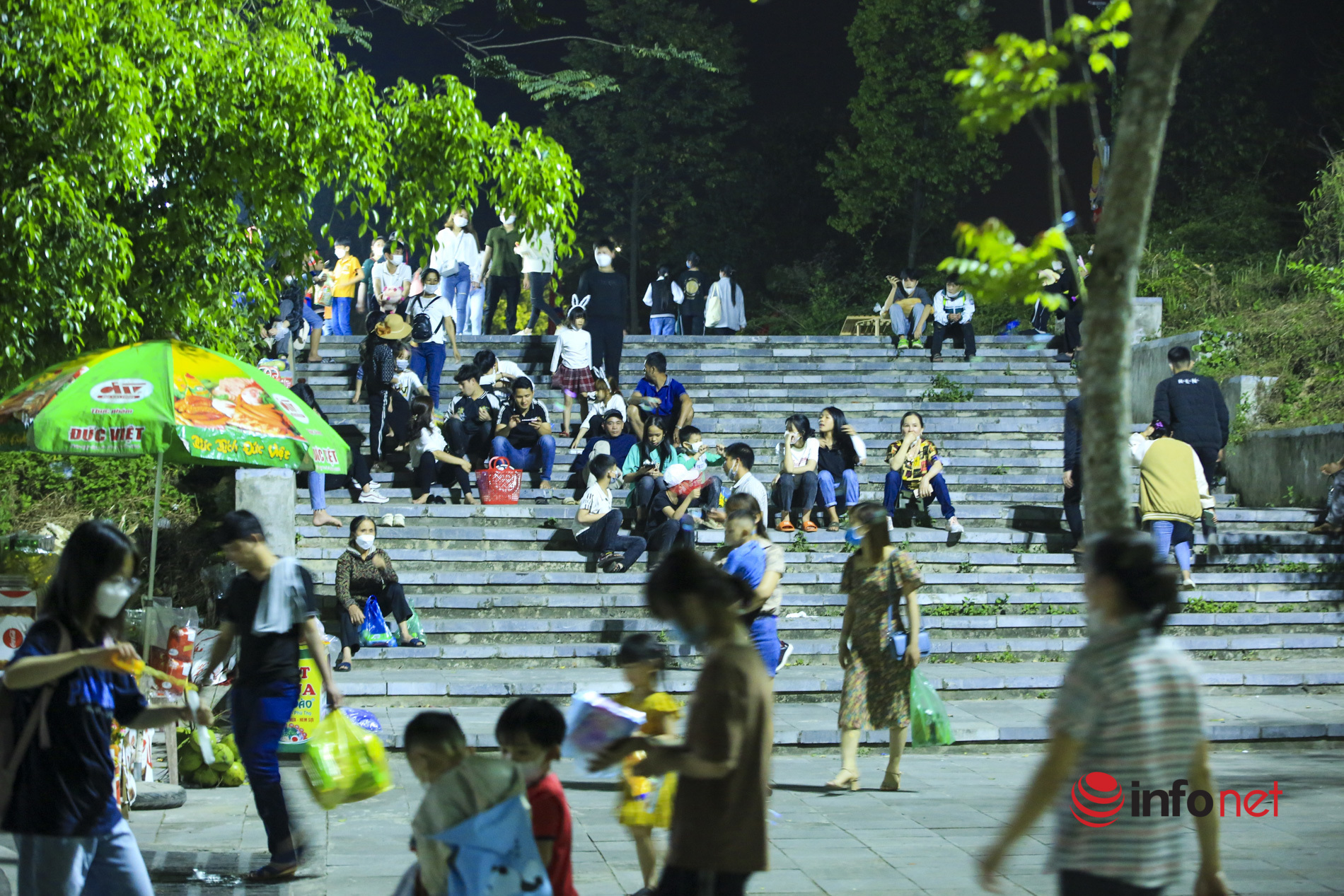 At the entrance to the main gate hundreds of people gathered even though it was very late.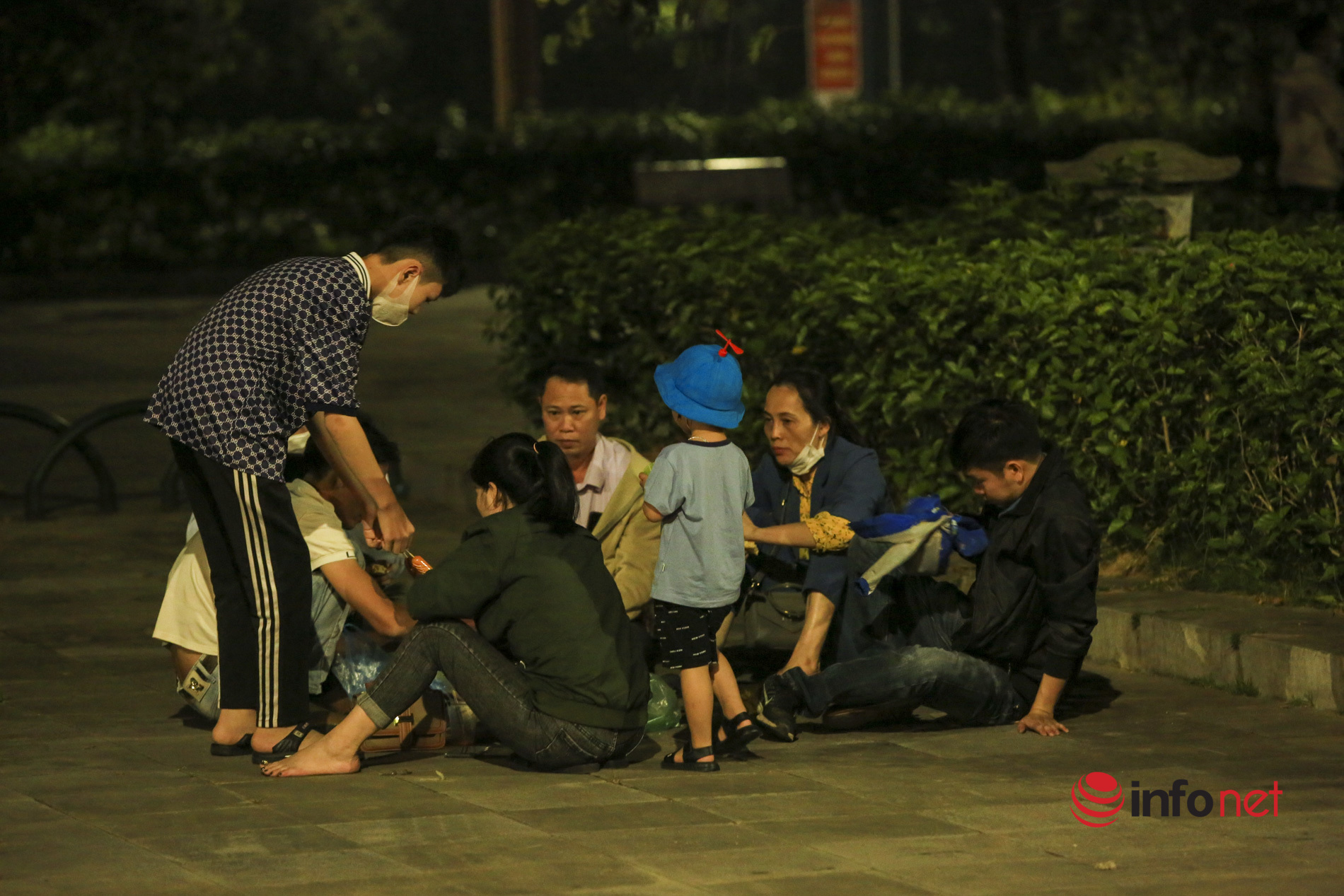 Many families bring their children with them.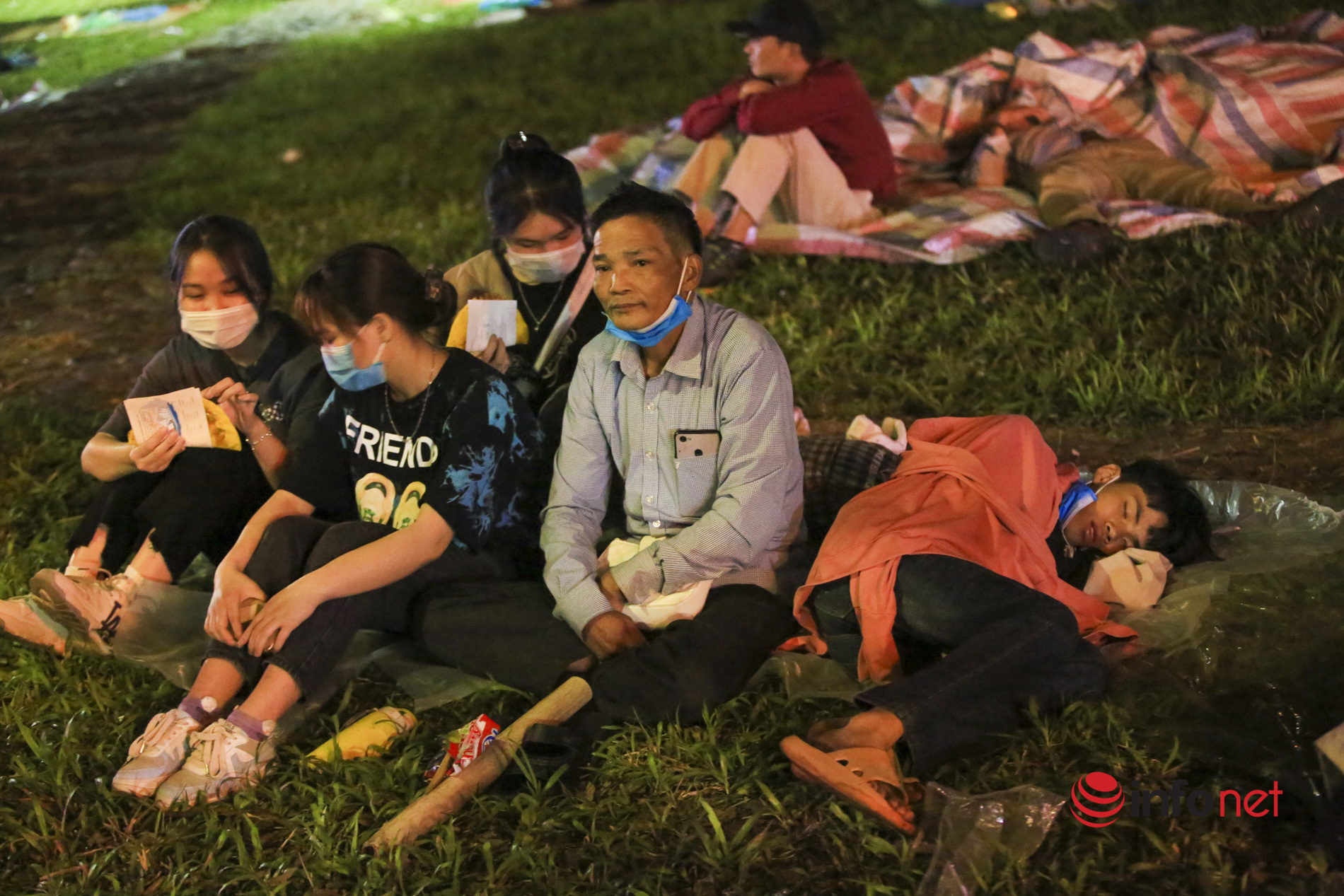 Mr. Ha Van Thom (54 years old, in Thu Ngac commune, Tan Son district, Phu Tho) this is the first year he went to Hung Temple, and this is also the first time he slept over. "We went in a group of 10 people, all of us were brothers, we took our clothes to sleep, and waited until morning to burn incense to the Hung Kings."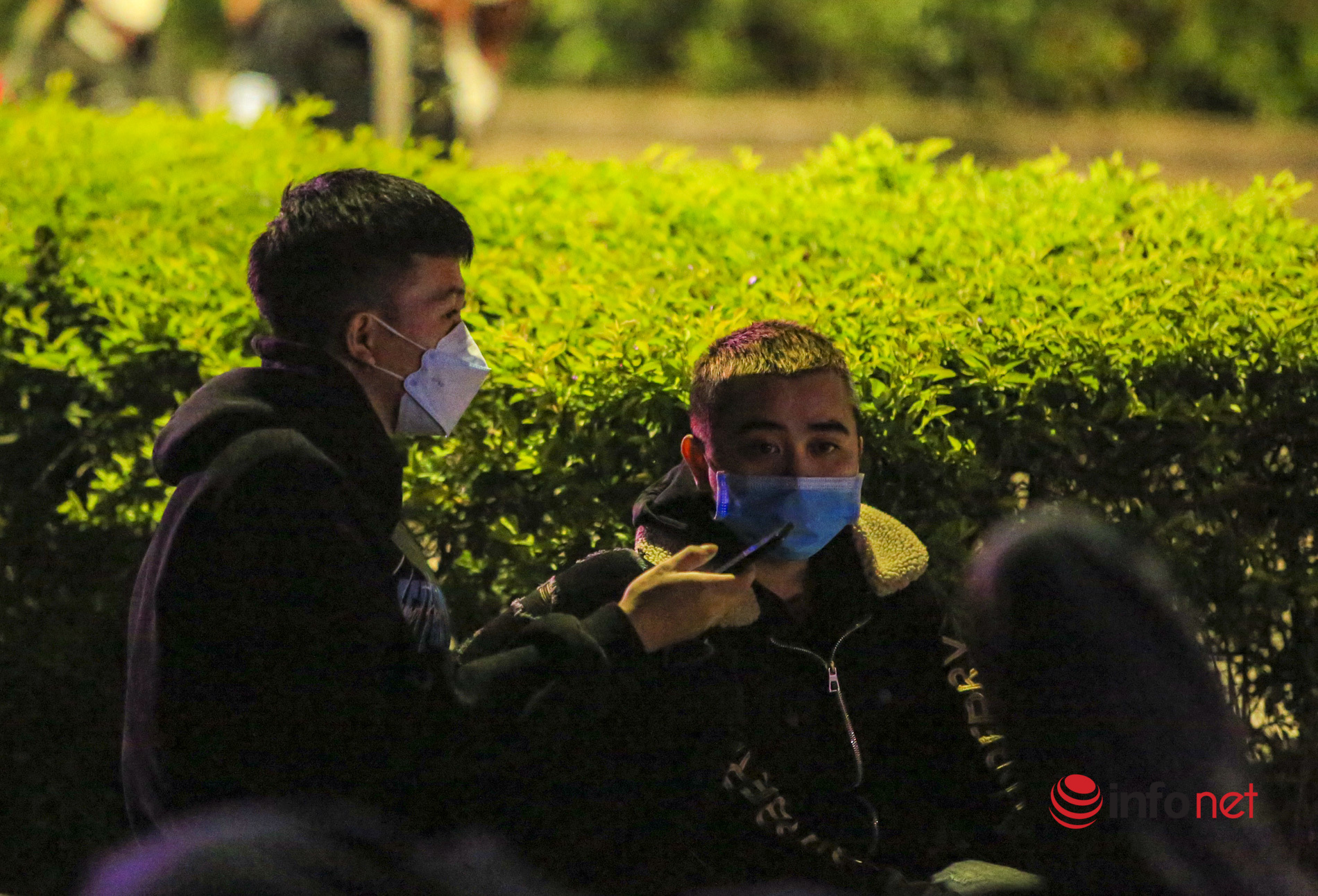 Hoang Anh Dung (born in 2007, in Tan Son, Phu Tho), and her relatives rode a motorbike from home to Hung Temple about 60km, so I had the intention to stay here to play: "I went to see the fireworks display. , after going back to Hung Temple to play the festival until the afternoon of April 10, I will go home. Tonight I will sleep here, when I was at home I planned to sleep outside, so I prepared warm clothes."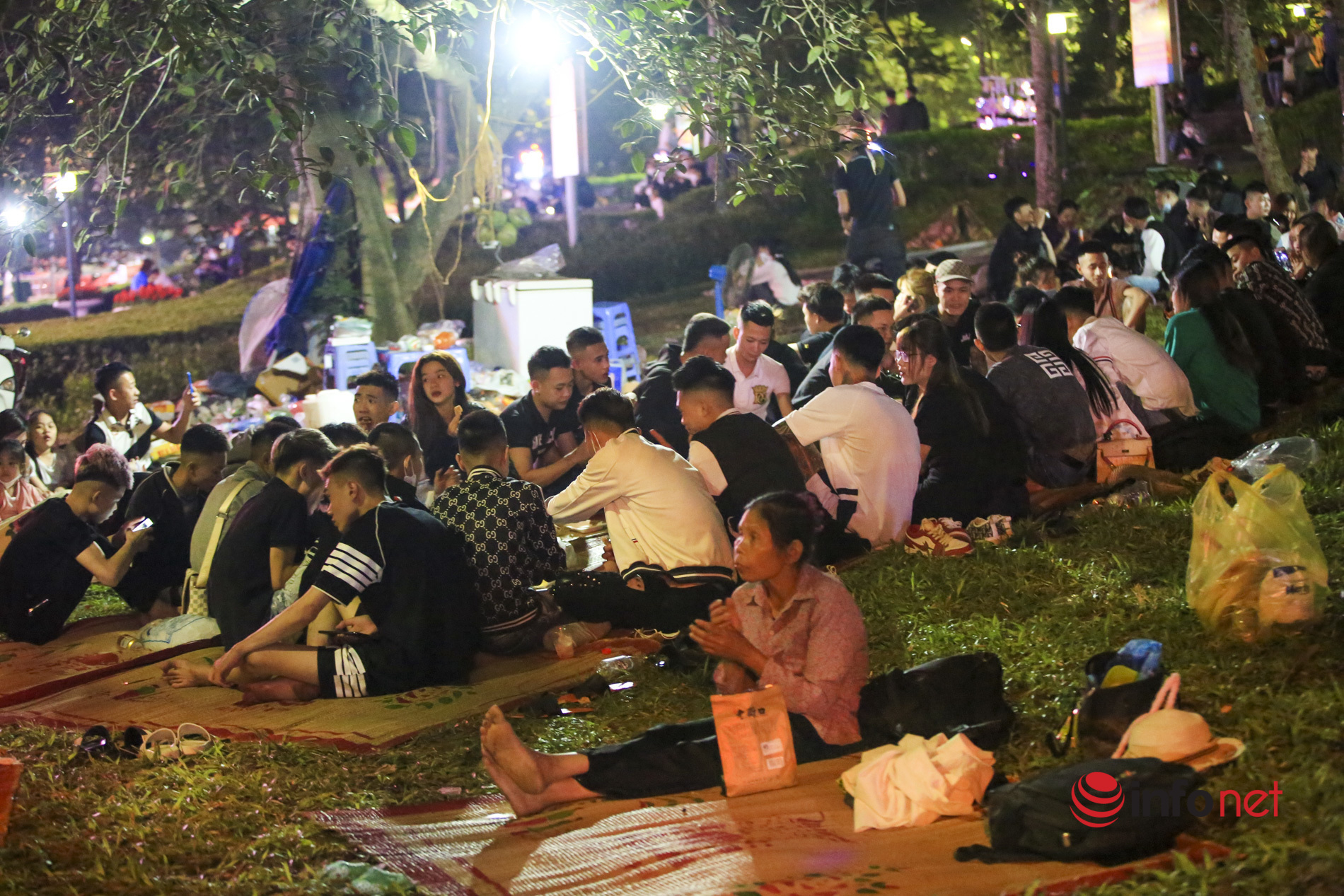 Even though it's almost morning, many people still stay up and eat at night waiting for the morning to come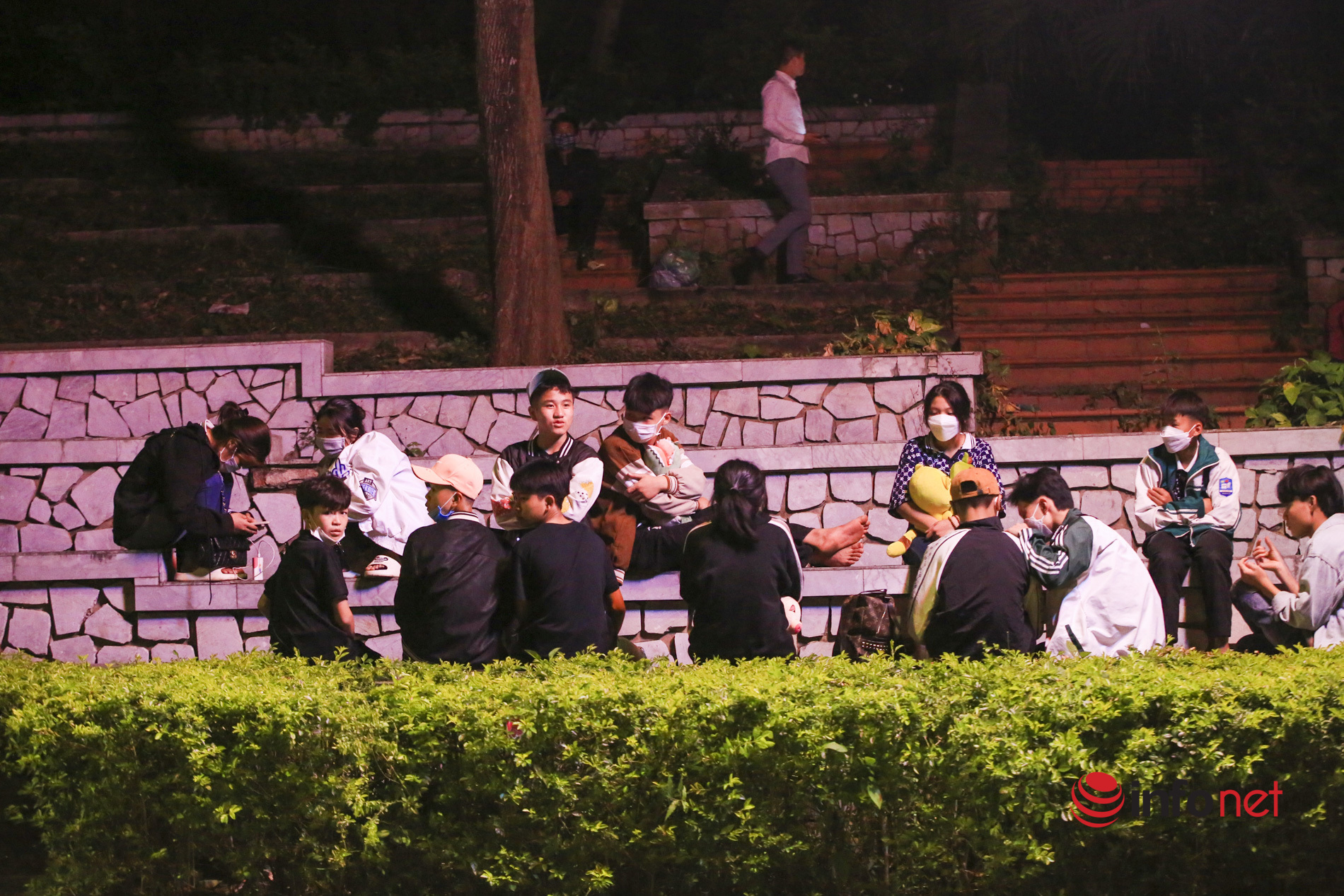 This year's death anniversary ceremony is organized on a provincial scale, including the ceremony and festival. Part of the festival includes: Banh Chung and Banh Giay wrapping contest (April 8), boating (April 9 morning), 15-minute high-altitude fireworks display, art show Sacred origin, Hung Kings Ancestral Land (April 9). evening 9/4). Last year, due to Covid-19, the locality only held the ceremony.
The incense offering ceremony in memory of the Hung Kings and famous people and generals at the monument of Hung Kings temple on Nghia Linh mountain took place on the morning of April 10 (March 10 of the lunar calendar). At the same time, localities in Phu Tho province performed incense offerings. Authorities encourage families to prepare a tray of rice to celebrate and honor the merits of those who have built and preserved the country on March 10.
Bao Khanh
You are reading the article
People sleep hard at the foot of Nghia Linh mountain waiting to attend the Hung Kings death anniversary

at
Blogtuan.info
– Source:
infonet.vietnamnet.vn
– Read the original article
here