Giới trẻ
Portrait of Nam Dinh youth bravely jumping 30m high bridge into the river to save a girl from suicide
On the afternoon of April 9, a girl, sad about her family, jumped from Thinh Long bridge in Nam Dinh, but was fortunate to be rescued by a brave young man.
The clip recording the image of a young man jumping for help from a suicidal person is being shared on a social network group, attracting thousands of views and shares of netizens.
In the clip, a girl jumps from Thinh Long Bridge (the bridge connecting Hai Hau and Nghia Hung districts, Nam Dinh province) and is swimming under the water.
Many people who discovered the incident shouted to save the baby. Immediately, a young man bravely jumped from a bridge 30m above the water, swam close and pulled the baby to safety.
That young man is Mr. Nguyen Duc Chinh, born in 1994, living in Thinh Long town, Hai Hau district.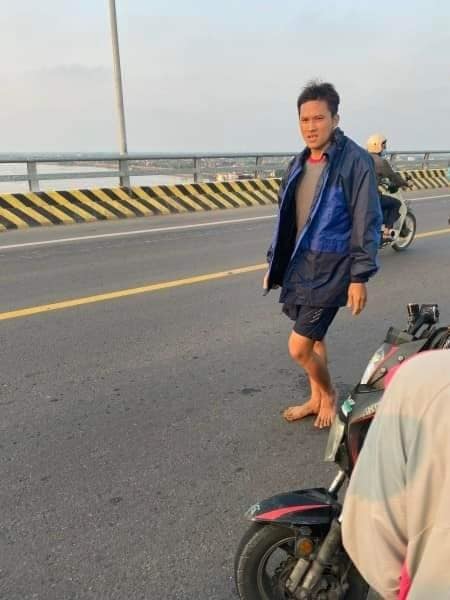 Chinh after jumping from the bridge to save the girl from the shore
He stopped the car and ran over just in time to see the little girl struggling, face down in the water. Mr. Chinh immediately did not have time to think about anything, but quickly took off his clothes and jumped into the river to save him. Discussing with reporters InfonetDuc Chinh recalled, on the afternoon of April 9, while on his way home from work to Thinh Long bridge, he did not pay attention to the two sides of the road. However, suddenly an acquaintance came up from behind to call for someone to jump from the bridge, so he quickly rode his motorbike to the middle of the bridge.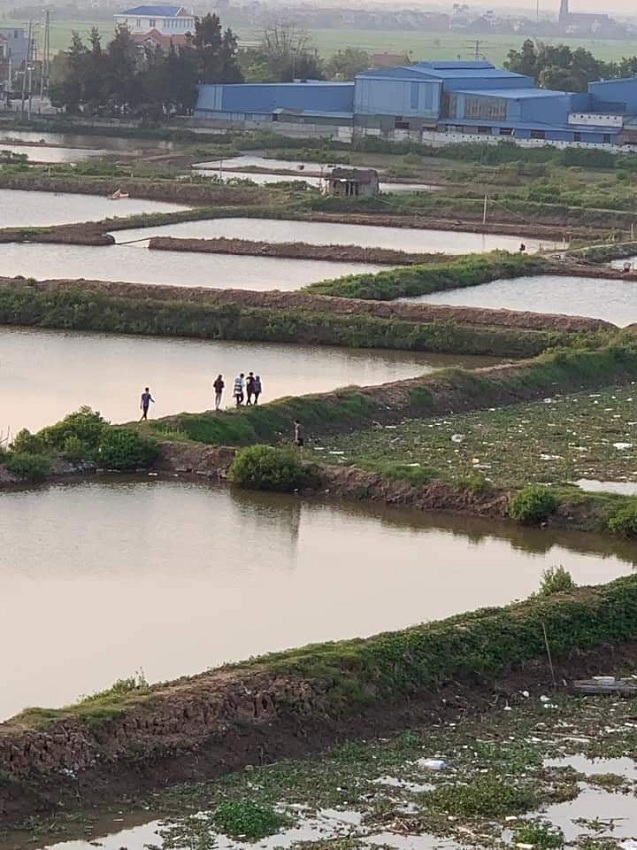 When he was able to bring the baby to shore, Chinh was exhausted, so he had to ask his friends to bring the girl up.
Chinh added that he had been in the navy before, and his house was near the river, so he also had a lot of swimming experience. However, in order to bring the baby to shore, he was almost exhausted and very tired.
According to Chinh, when he was bringing the baby to shore, he asked: "Why did you save me?". That question really haunted him when she was only 8th grader, at an innocent age, but had to think like that.
The baby shared with him that his parents divorced, each with their own new and happy families. The girl just passed the exam with bad grades, afraid of going home to be scolded by her aunt, so she thought about it and took such a risk.
Portrait of brave young man Nguyen Duc Chinh.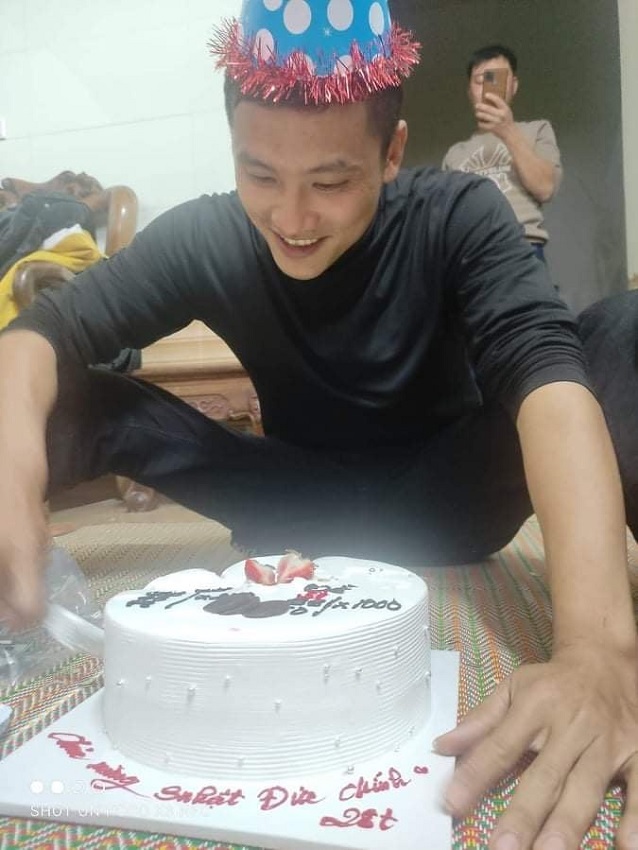 The brave young man just turned 28.
After saving the baby, the garment company worker was so tired that he went home to rest immediately. Because he was too tired yesterday, he did not have time to go on social networks, so he did not know that he had become a "hero" in the eyes of everyone thanks to the clip above saving people.
Chinh's brave action received a "rain" of compliments from netizens. Tens of thousands of comments, expressing emotions and sharing a life-saving clip, everyone admired the 9X guy's actions:
"The bridge is so high and far from the shore, the other brother is really good. Deserves to be commended throughout the province";
"Looking at the bridge is too high, the river is wide, this friend is brave, wonderful, worthy of being a hero";
"Dance is also very scary, because there is a lot of rubbish in the river. Thank you and wish you a lot of health. All good luck and good things come to you";
"Thank you for that moment, you showed up to save a life. Hope the student appreciates life";
"Just looking at it from the top makes me dizzy, but he jumped down like nothing! Wishing you health, peace and success always";
"Then the river was so wide that I couldn't see the bank. Fortunately, she was safe in the end. Thank you hero for bravely jumping down";
"This example needs to be spread. Wish you good health. Very deserving of the brave young people, recommend the authorities at all levels to reward and spread it a lot."
In addition, many people also expressed concern when recently, many tragic cases occurred because young children were under pressure in studying as well as in daily activities:
"Thank you Chinh. You're acting so foolishly. You must understand that your life is precious, live it to be worthy. Don't die such a meaningless and wasteful death";
"Lucky for the baby to meet a good and brave person";
"Your act of saving lives It is not someone who has the courage to risk their life to save others like you. First, the height of the bridge is very high, the second is that the water is flowing fast, outside 1 That's a bit of Thinh Long seaport. That action is very noble and needs to be commended. What needs to be paid more attention is that on the part of parents, they need to pay more attention to their children's thoughts and psychology, not because work or personal matters to influence children and unfortunate things can happen" – shared by Mr. Tran Trung Hieu (who posted the incident on social networks) with Infonet.
Lam Giang; Clip, photo: NVCC
You are reading the article
Portrait of Nam Dinh youth bravely jumping 30m high bridge into the river to save a girl from suicide

at
Blogtuan.info
– Source:
infonet.vietnamnet.vn
– Read the original article
here