The tragic, sad family story of Uncle Tu and his wife (currently living in Ho Chi Minh City) shared on a famous social networking site quickly made an impression and created a lot of sympathy for everyone. People. Most of them feel sorry for the plight of the old couple, who wholeheartedly cared for their daughter-in-law, but in return only received harshness and infidelity. Despite entering the late afternoon, Uncle Tu and his wife now have to shoulder too much responsibility and pressure because they have to take care of 5 or 7 mouths to eat in the house.
The rare kindness of parents-in-law: Sell all the property to save the daughter-in-law
In the past, many people often thought that the relationship between the husband's family and the daughter-in-law was often difficult to be wholehearted, with many contradictions. However, in the story of the Tu and his wife, that is not entirely true.
According to this austere man, more than 10 years ago, his eldest son got married. His son's wife is named DTM, from Can Tho. Although there was no wedding, the two children only registered their marriage, but the husband and wife both loved their daughter-in-law very much.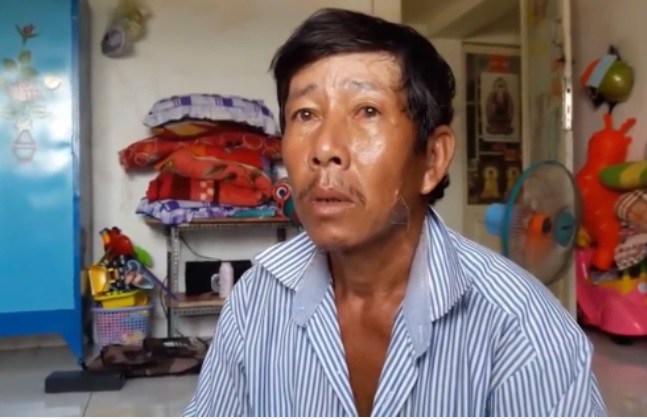 Uncle Tu tells the sad story of his family, wholeheartedly loves and cares for his daughter-in-law, so that after all, the daughter-in-law leaves her husband and children to follow someone else.
Ms. M. had a congenital heart disease, then the cost of the operation was more than 100 million VND. The family was poor, did not have enough money, but because of love for the daughter-in-law, if the daughter-in-law had any fate, her son would lose his wife, his grandson would lose his mother… that's why Uncle Tu and his wife decided to sell the house they were living in. went to get money for Ms. M's medical treatment. The house sold for a total of 80 million. Although the house is not worth much compared to many other people, to Tu and his wife, this is the most valuable asset that took 10 years of savings and savings to buy. However, Uncle Tu and his wife still decided to sell them to save their daughter-in-law.
That money was not enough, fortunately, thanks to the support of sponsors, M. was able to perform the surgery. The surgery was successful, Ms. M. recovered from the disease. But the difficulties kept coming. After the heart surgery, Ms. M. had an accident, broke her leg, and had to have surgery again. At this time, Uncle Tu's family had nothing left and accepted to borrow interest to treat his daughter-in-law's illness. That debt, until now, Uncle Tu and his wife still have to carry.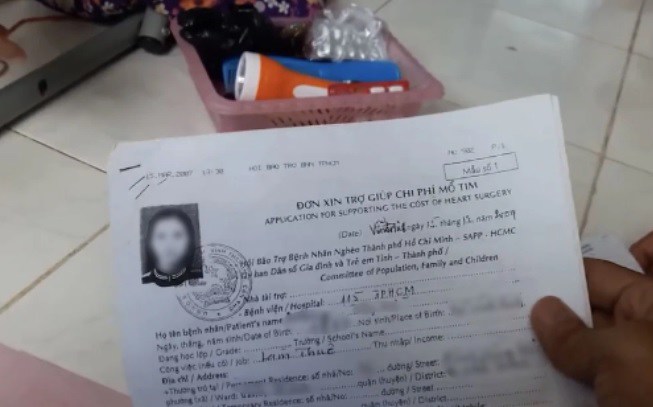 M.'s surgery costs are documented by her family
After thinking about how many good things her parents-in-law did, Ms. M. will have to be grateful, work with her husband, raise children, pay debts… Unexpectedly, after her health stabilized, Ms. M. quit again. follow another man. Ms. M. also left her son to her husband and parents-in-law, without a word of goodbye or contact.
That shock not only made Uncle Tu's son sad, but Uncle Tu and his wife were also in too much pain and couldn't stand it. Even in the face of the situation of having no house and a lot of debt, Uncle Tu and his wife took sleeping pills to commit suicide. Fortunately, the husband and wife were rescued in time. From here, the elderly couple began to learn to accept and find a livelihood to support themselves and their disadvantaged grandson.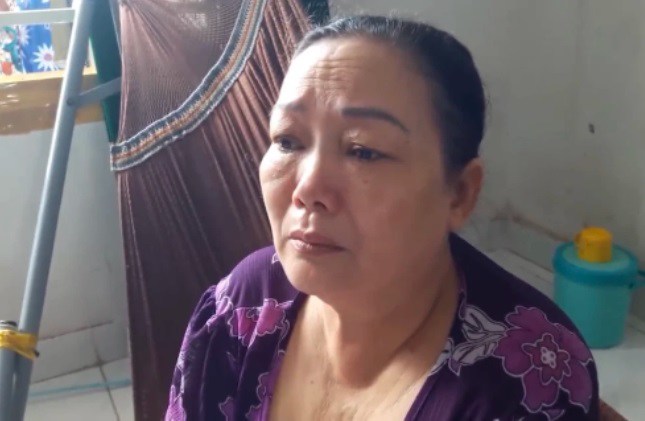 Uncle Tu's wife choked when talking about the family's situation at the moment
60 years old working as a housemaid, raising from grandson to daughter and granddaughter
Since the time when the daughter-in-law left, Uncle Tu and his wife took on the responsibility of taking care of baby Khoi. Her uncle's son a few years later also married a new family. However, he is not rich enough to work just enough to take care of his small family, sometimes he only has a few dong to send to his parents to raise Khoi.
As for his grandson, Khoi grew up without the love of both his father and mother, so he was gradually born with autism, which is extremely pitiful. Life seems to want more challenges and difficulties for Uncle Tu and his wife when her uncle's daughter is married, unhappy, and also brings 2 children back to live. Loving children, loving grandchildren, my husband and I accept them all.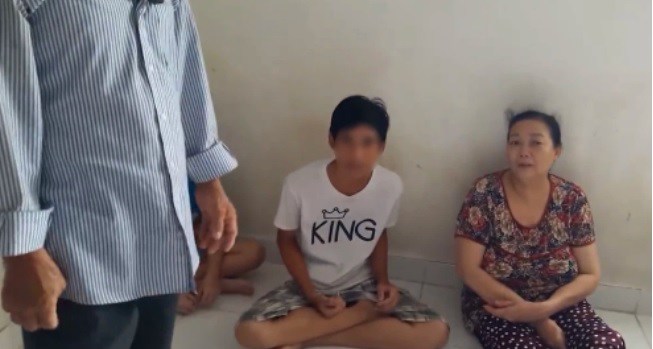 Baby Khoi is 14 years old this year but has autism and weak health
To take care of the life of 6 mouths to eat in the house, the whole family moved to Ho Chi Minh City to make a living, renting a small motel room. The main income in the house completely depends on Uncle Tu's job as a hired assistant. Every day he works from morning to night, is paid 350,000 VND, Sunday is off. All family members depend on this money from Uncle Tu. However, not every day there is money, because this job is unstable, erratic, sometimes there is, sometimes it is not, rain or shine…
Loving him, wanting to contribute to taking care of his family, Khoi was still young, but he also applied to work as a housekeeper, earning more money for vegetables and fish sauce. But Khoi was weak and sick, so he couldn't earn much. On the days when Uncle Tu earns, with that little money, he has to pay for a lot of things from rent, electricity and water, daily meals, medicine… On days when he can't earn, the whole family just eats rice and soy sauce for them. over meal.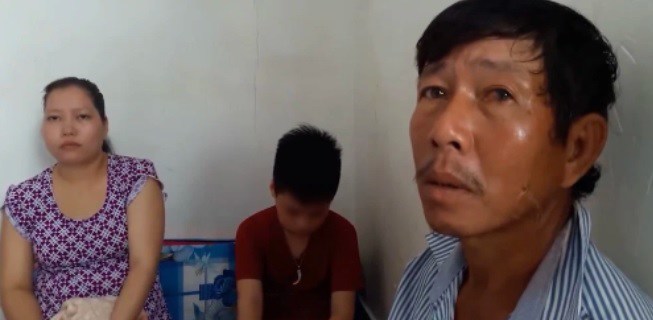 Uncle Tu and his wife still have to take care of another daughter and 2 grandchildren, life is extremely difficult
In the late afternoon, instead of having fun with his children and grandchildren, being cared for and enjoying his old age, Uncle Tu still had to shoulder many responsibilities to take care of the mouths of the family. Confiding in the program, Uncle Tu said that he always had to try hard to take care of everyone. When he took a day off, everyone was hungry, so he didn't dare to rest when he was tired. Sharing about his wish, Uncle Tu just wants the whole family to be healthy, he can find a stable job to have an income to support his family.
Currently, Uncle Tu's story still attracts the attention of many people. Hopefully, soon there will be sponsors to help these unfortunate lives reduce their hardships.
You are reading the article
Selling a house to save a daughter-in-law, just recovered from her illness, she left with her lover, her husband's parents struggled

at
Blogtuan.info
– Source:
Eva.vn
– Read the original article
here