Prepare materials
1. Pork belly or lean shoulder meat

400g

2. White radish

1 of

3. Green onions

a few trees

4. Wheat flour

500g

5. Yeast bloom

5g

6. Spices:

1 piece of ginger, 15ml soy sauce, a little salt, 20g sugar, 1g pepper, 80g ginger juice, 250g warm water
The easiest way to make meat dumplings
Process materials
Wash the radish, then slice it. Blanch the beets to remove the spiciness. Take out the radish and let it dry.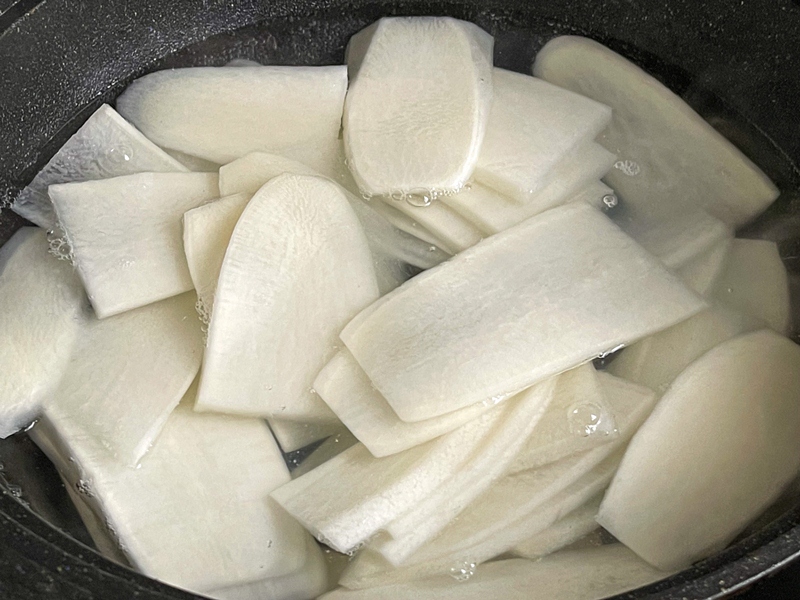 Chop the radish.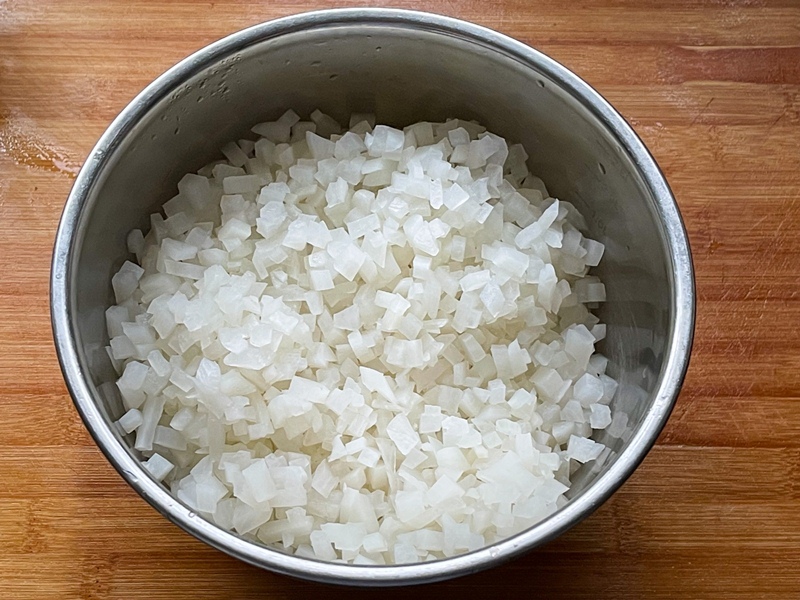 Wash spring onion and slice to be small piece.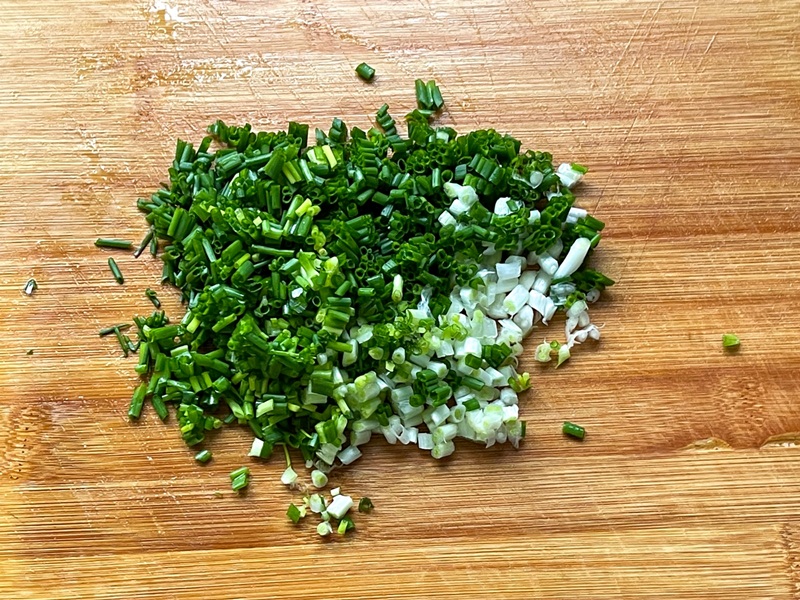 Marinated meat and radish
Wash the meat and then chop it finely. Put the meat in a bowl, add salt, 5g sugar and pepper and mix well.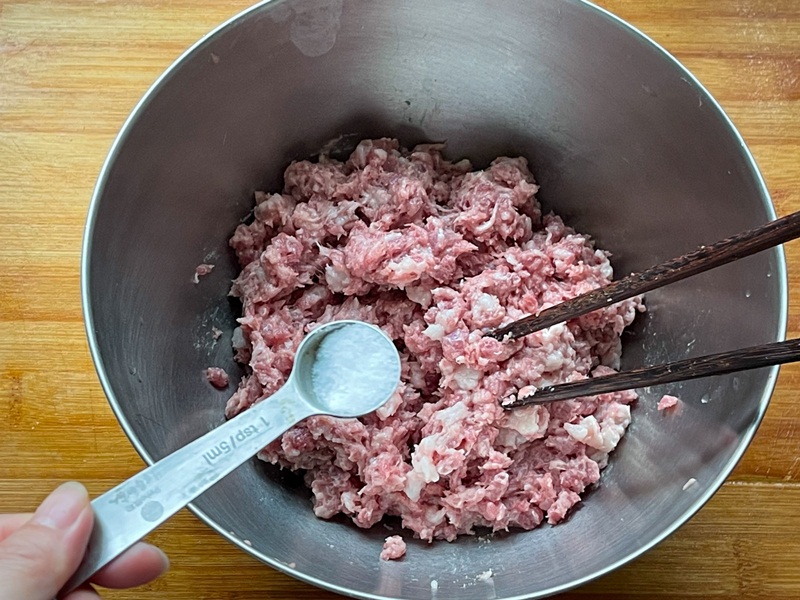 Add ginger juice, soy sauce to the mix.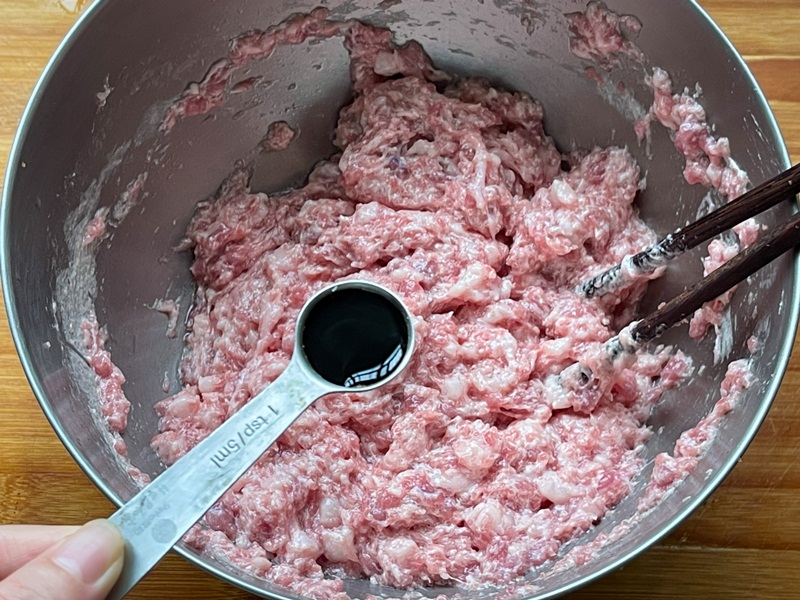 Add radish, scallions, mix together, then cover the bowl and marinate in the refrigerator.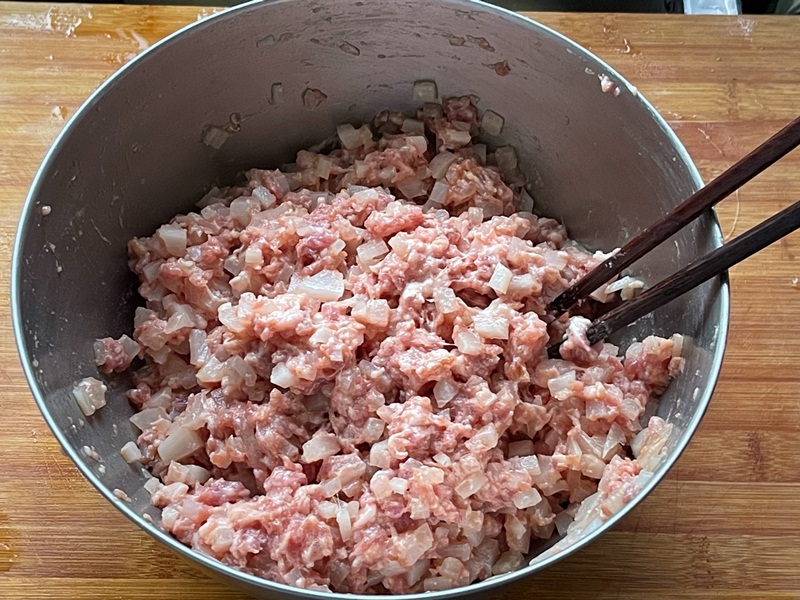 Making dumpling shells
Put flour in a bowl, add dry yeast, 15g sugar and warm water and mix well.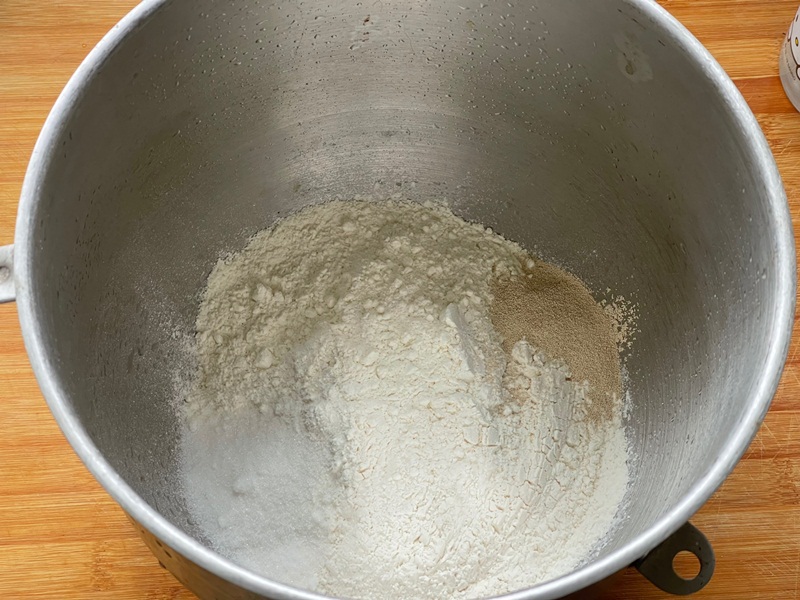 Knead the dough into a smooth, non-sticky mass. Cover the dough and let it rest for 10 minutes.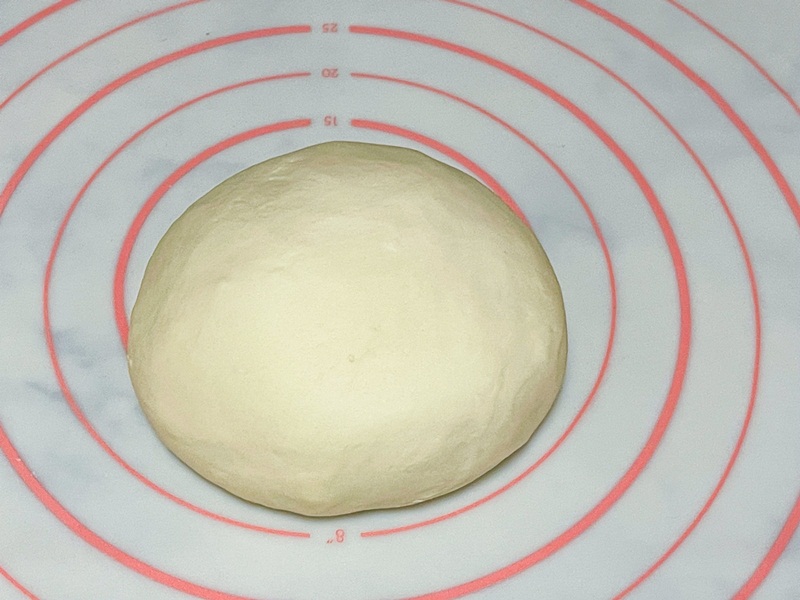 Roll the dough into a long cylinder and divide it into small portions.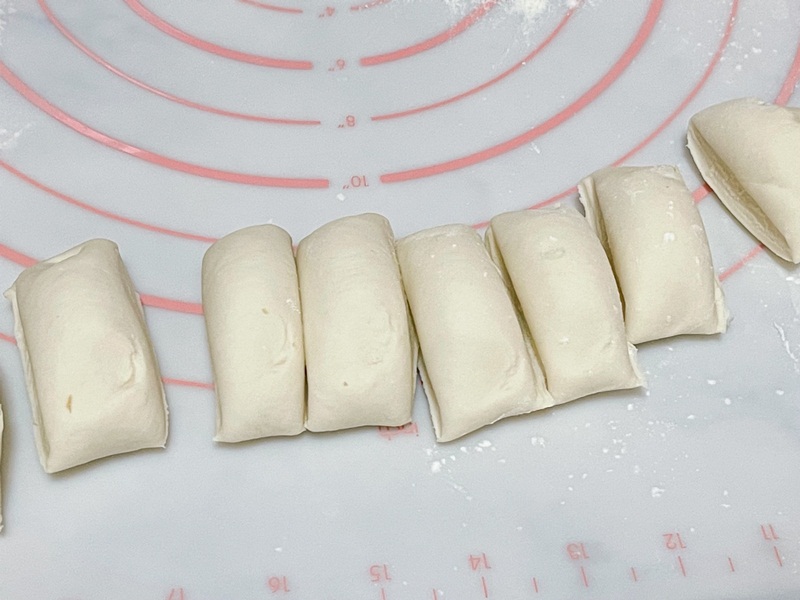 Shaping and incubating dumplings
Take each small piece of dough, roll it out, then put the radish in the middle.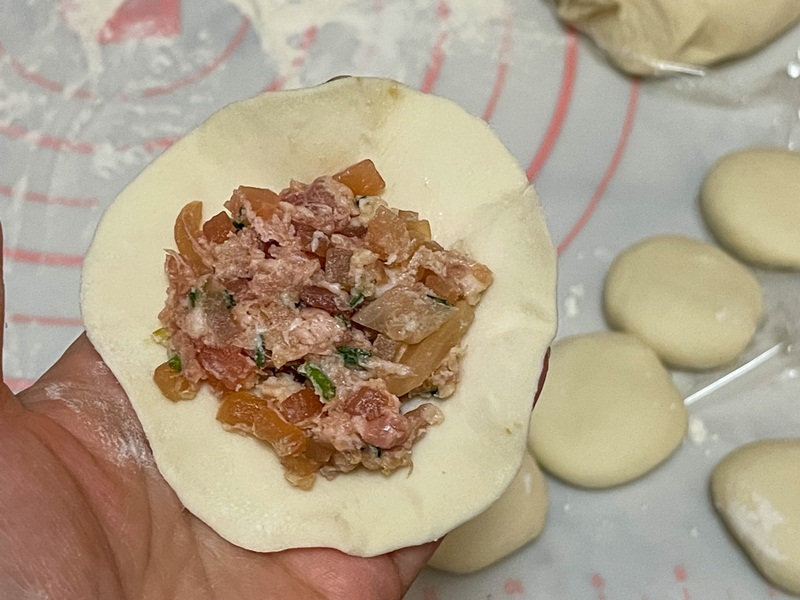 Cover, do the same with the remaining dough and filling.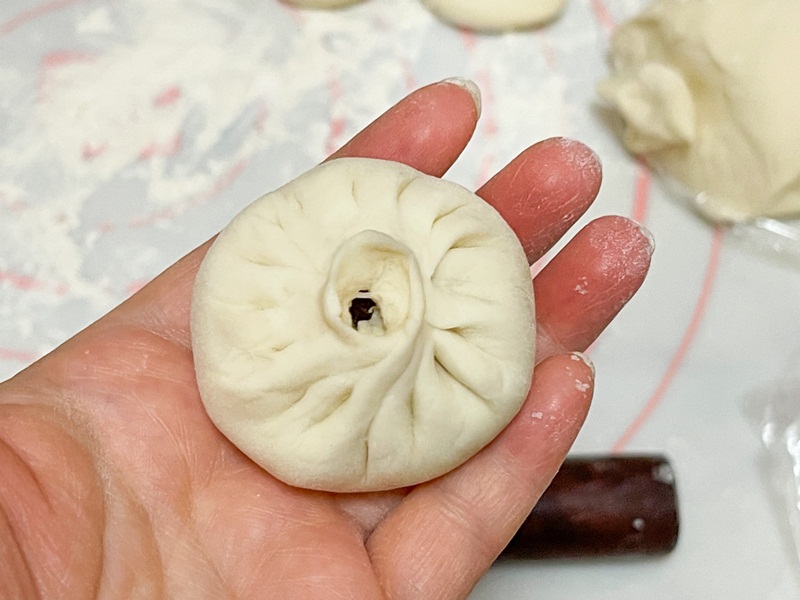 Place the dumplings in the steamer. Incubate for about 30 minutes.
Steamed dumplings
Boil water in a steamer, steam the cake for 15 minutes, then turn off the heat. Let it rest for about 5 minutes before opening the lid of the steamer.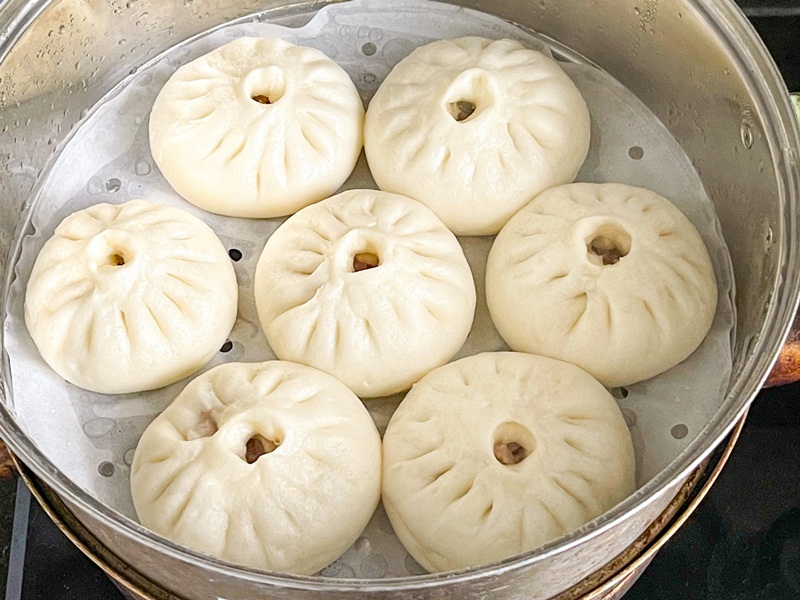 If you make traditional dumplings with meat, quail eggs, wood ear, vermicelli … you will take a lot of time to prepare these ingredients. Then, you can also change the dumpling flavor with the filling of meat and radish. With this filling, you are sure to have a delicious cake.
Radish is likened to winter ginseng, because this root has many effects in supporting health and healing for humans. According to Oriental Medicine, radish is sweet, slightly spicy, bitter, neutral, non-toxic, has the effect of curing cough, expectorant, diuretic, stimulating digestion, protecting the stomach.
Radishes are used medicinally in either fresh or dried form. Radishes have been shown to reduce cholesterol in the body. In one study, a diet high in radishes reduced serum cholesterol and triglyceride levels, significantly increasing HDL cholesterol.
The spicy substance in radish helps to fight bacteria, activates tendons, and effectively relieves pain. In winter, if you have muscle pain or joint pain, you can directly peel the radish and apply the peel to the painful area. You can also put the radish peel in a cloth bag to apply heat. Natural vitamin B12 in radish helps to promote iron absorption, thereby helping to prevent anemia. Drinking beet juice before meals also helps to lose weight, making the body slimmer.
Finished products:
Dumplings are a familiar dish that is loved by many people. There are also many different ways to prepare dumplings. As simple as how to make dumplings with meat and radish above. The ingredients and method are also very simple. Please try it now.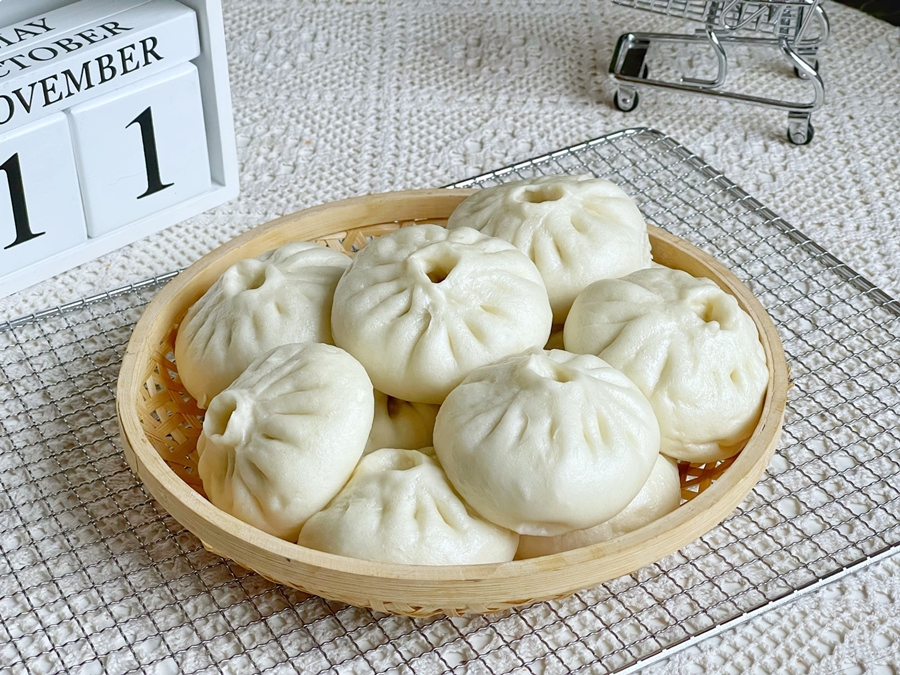 To make dumplings filled with meat and radish, it will cost you about 75,000 VND with a processing time of about 1 hour.
Note: When making dumplings, you can make many dumplings at one time, steam them, let them cool, then cover with cling film and store in the freezer for later use. When eating, just heating it up in the microwave will be very convenient.
Wish you success with how to make dumplings This is so simple yet so delicious!
https://afamily.vn/lam-banh-bao-hoa-ra-khong-he-kho-ngay-nghi-tranh-thu-lam-ngay-mot-me-de-danh-an-sang-dan- chi-em-oi-20220410133032684.chn
You are reading the article
The easiest way to make meat dumplings

at
Blogtuan.info
– Source:
Afamily.vn
– Read the original article
here